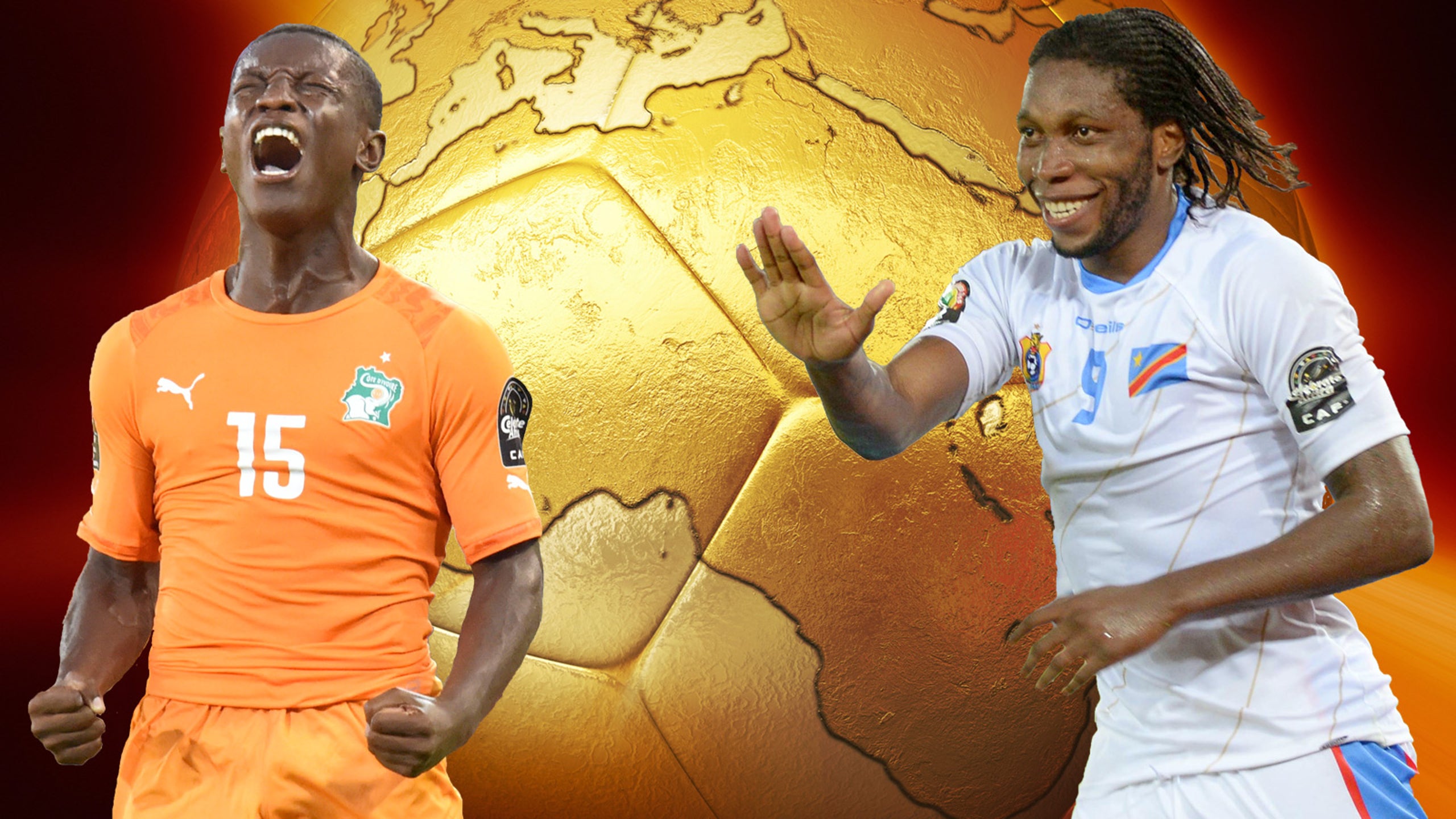 Surprise package DR Congo face ultimate test vs. Cote d'Ivoire
BY Jonathan Wilson • February 3, 2015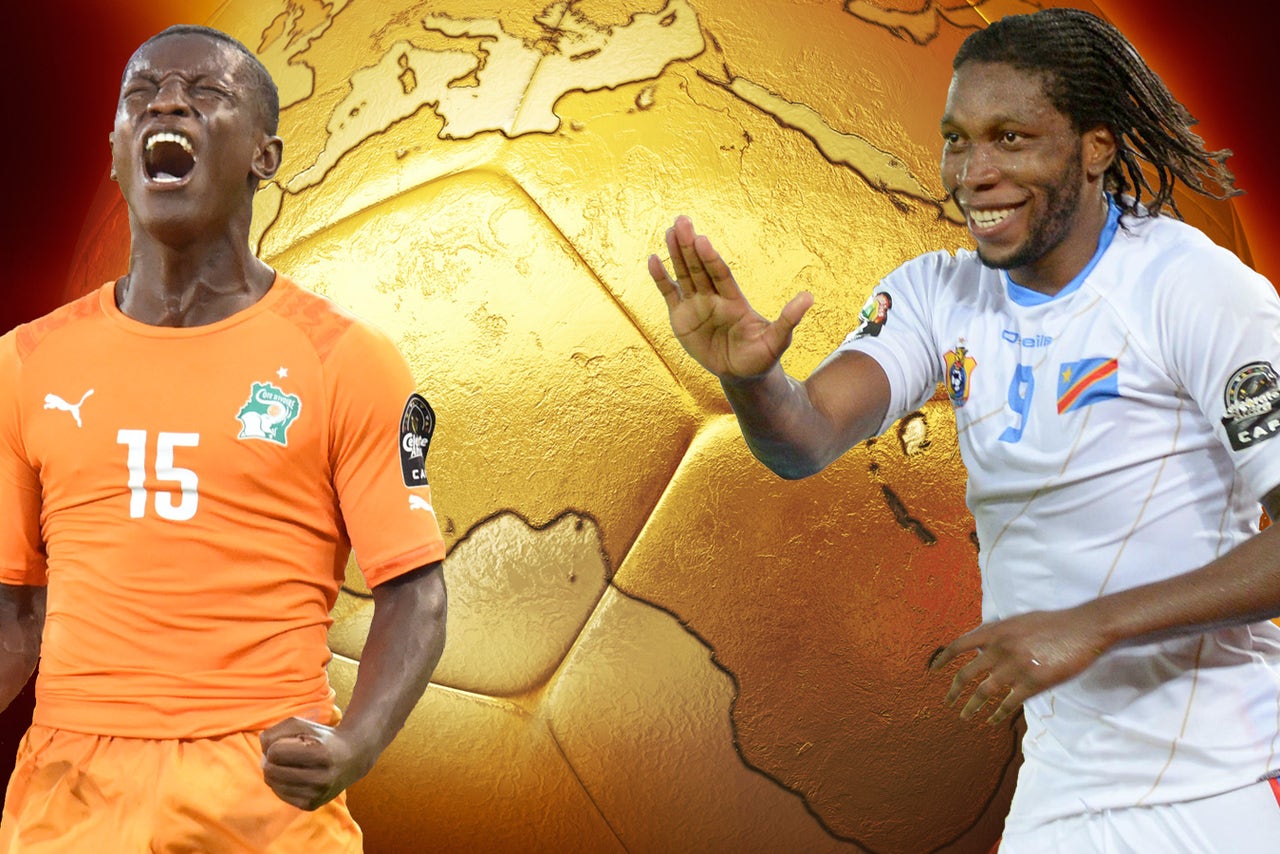 BATA, Equatorial Guinea --
Florent Ibenge isn't a typical football manager. He's an economist who, almost by accident, has found himself managing not just the Kinshas club side AS Vita but also the Democratic Republic of Congo national team, whom he has led to the African Cup of Nations semifinals for the first time since 1998. On Wednesday, his fluid side will face Cote d'Ivoire looking for their first final since they won the tournament in 1974.
Ibenge admits that in an ideal world he wouldn't be trying to combine the two jobs.
"It's not at all easy," Ibenge admitted to reporters this week. "At the moment I'm here and my club is back there, working and training. When I have to go with the national team, I cannot be with my club. It's something very tiring, and something I can't do for a long time. I will have to make a decision for the long term."
 He added: "We got to the final of the Champions League, we qualified for the Cup of Nations with the national team, so it has been a successful time but I haven't had a holiday. I will have to make a decision so that I can do my best in a job."
It won't be an easy decision for him, given Ibenge's clear pride in what he has achieved with the national side. "It was a great honor when they called me," he said. "I didn't pursue the national team job but when they approached me I couldn't say no. AS Vita were fine with it and although it has been hard it has been a magnificent experience."
DRC made it through the group by drawing all three games, but it was far more fluent in coming from 2-0 down to beat Congo in the quarterfinal. Dieumerci Mbokani, underwhelming until then in this tournament, was superb, his power bullying Congo, with Yannick Bolasie and Cedrick Mabwati a constant danger of the flanks and Neekens Kebano pulling the strings after coming on as a second half substitute. Still, for all DRC's vim, it will be a major underdog against a Cote d'Ivoire side that has been knocking on the door of Cup of Nations glory for a decade.
This is an Ivorian side weighed down by expectation and failure. Like so many so-called golden generations, the gold simply hasn't emerged. It's lost in two Cup of Nations finals, in 2006 and 2012, in the semifinals in 2008 and in the quarterfinals in 2010 and 2013, while repeatedly being undone in World Cups by tough draws.
A rump of the golden generation remains -- the Toure brothers, fullback Siaka Tiene and reserve goalkeeper Boubacar Barry survive from the 2006 squad -- but this is a squad benefitting from new blood. Kolo Toure has spoken of how uplifting it is to be around players such as Wilfried Kanon, the 21-year-old from Den Haag, and Eric Bailly, the 20-year-old from Villarreal, who are unscarred by failure and approaching the tournament with a sense of optimisim.
Kanon and Bailly -- who can surely only benefit from sounding like a seventies cop duo -- have slotted in either side of Kolo Toure in the back three that the Ivorians adopted after Gervinho had been sent off in the opening game. Although they returned to a back four in the final 25 minutes of the quarterfinal against Algeria, it's a shape that has served them well. Toure has excelled behind the two youngsters, while at right wing-back Serge Aurier, after a shaky opening game, has been superb.
Max Gradel, for so long a frustrating figure at international level, has also excelled in the three man central midfield, scoring two goals in the tournament, but also putting in a defensive performance of real commitment. With Wilfried Bony scoring two excellent headed goals in the win over Algeria, the only real concern for Cote d'Ivoire is the form of Yaya Toure.
After a sluggish start to the season, he was back to his best for Manchester City in December, but he has struggled to impose himself on this competition; he did make one vital block against Algeria, but the effort left him apparently exhausted. Adding to the sense that something is amiss, Toure, who is usually happy to talk to the media, has taken to rushing through the postmatch mixed zone, on one occasion shouting twice that, "there's no problem," which of course only served to imply the opposite.
Still, it's clear that even playing below his best, Toure exerts a huge influence. If he were at last to lift the Cup of Nations on Sunday, his disappointing form would be soon forgotten -- even if there would be immediate sympathy for Didier Drogba, who led this side for so long. But before the Ivorians can even begin to think of that, they must get past the economist from Kinshasa.
---