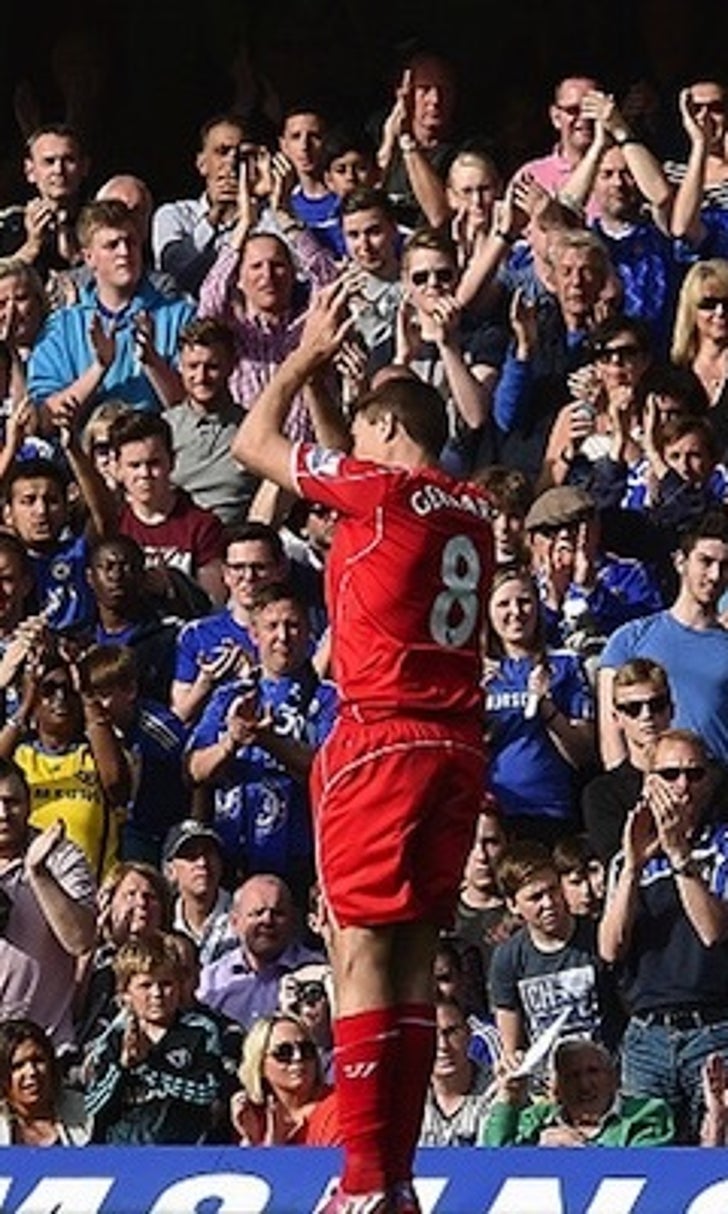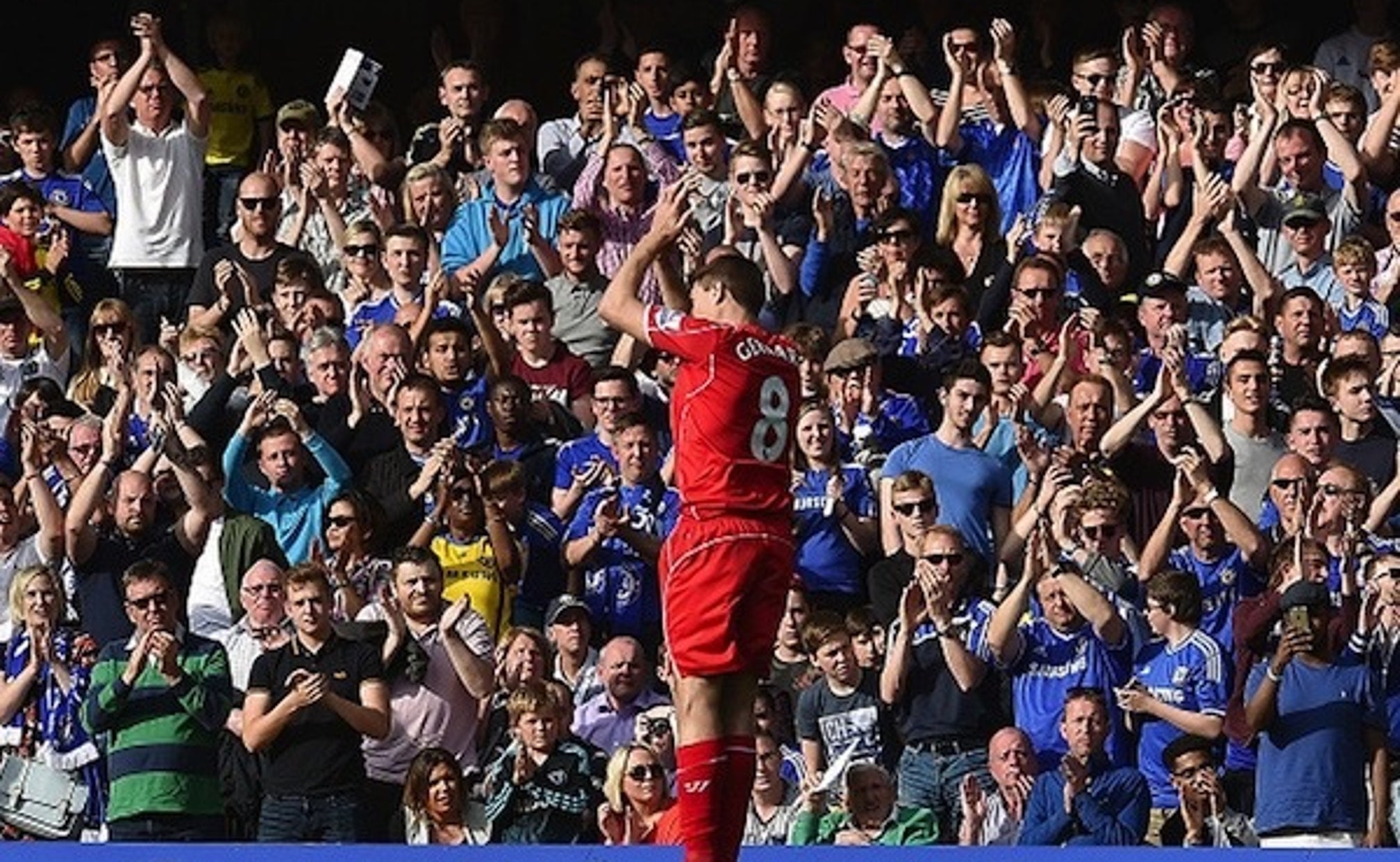 Steven Gerrard roasts Chelsea fans after getting ovation
BY foxsports • May 10, 2015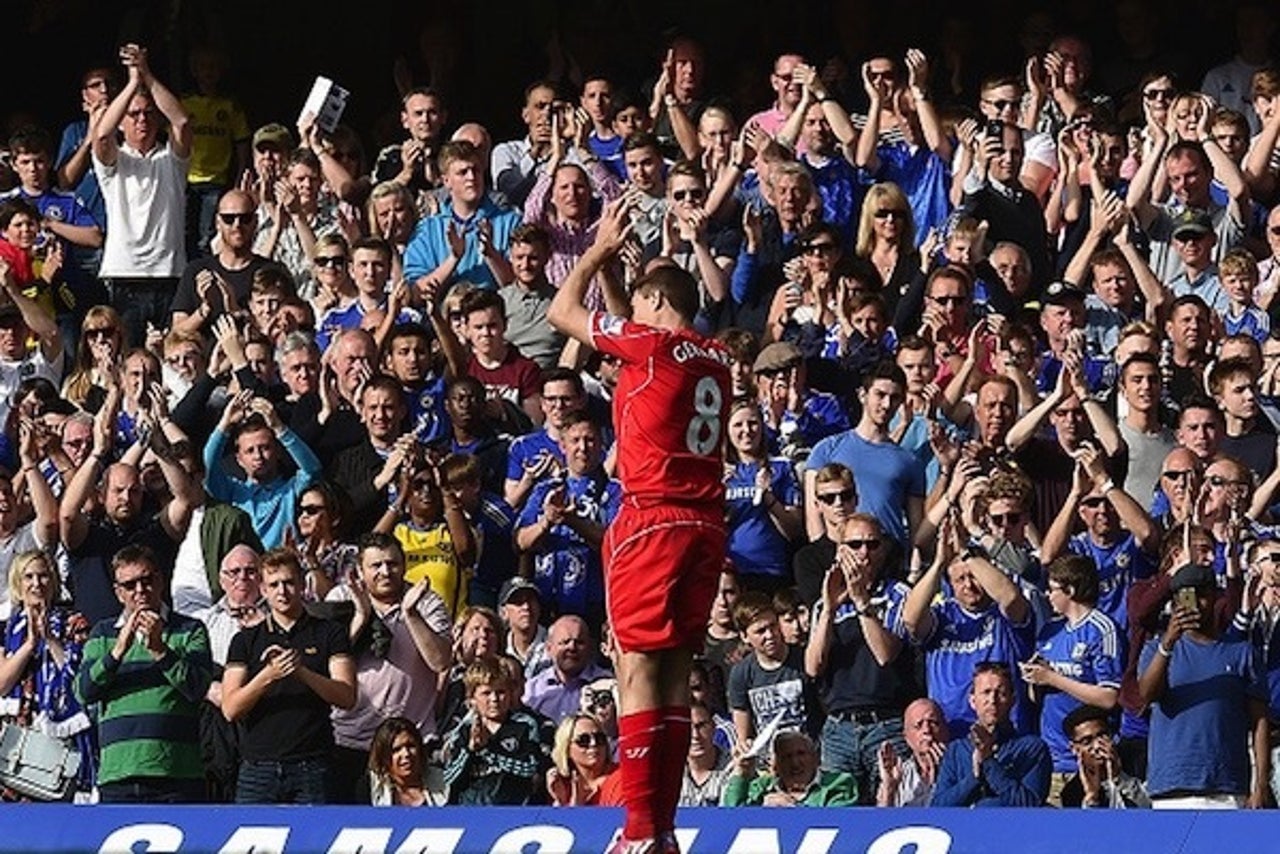 By Marcus Kwesi-O'Mard
Steven Gerrard scored against Chelsea on Sunday, both on and off the field.
Gerrard took a parting shot at Chelsea fans after Liverpool's 1-1 Premier League draw at Stamford Bridge and further endeared himself to Liverpool fans in the process.
Chelsea fans taunted Gerrard throughout his final game at Stamford Bridge but gave him a warm applause when he was substituted after 79 minutes. After the game, a Sky Sports reporter asked Gerrard about his Stamford Bridge reception. Gerrard's response was a classic dig.
"I was more happy with the ovation from the Liverpool fans," he said. "Chelsea fans have shown respect for a couple of seconds for me, but they (taunted) me all game. I'm not going to get into wishing the Chelsea fans very well."
Gerrard then went on to thank Liverpool fans for the support they have shown him - at home and away - throughout his 17-year career in the first team. Watch Gerrard's complete interview with Sky Sports.
The rivalry between Chelsea and Liverpool has festered at times in the last 10 years and exploded at others. Gerrard always has been among the central figures in the hot-tempered encounters.
Chelsea manager Jose Mourinho called Gerrard his "dear enemy" before the game, and the fans treated him as such when he walked off the field at Stamford Bridge for the last time. You can see a video of the reception Gerrard received here.
Gerrard, Liverpool's longtime captain, scored the game-tying goal in his final appearance against Chelsea. Although Gerrard's Liverpool career is coming to a close, his final shot at those rival fans will resound into his Premier League afterlife.
More from NESN.com:
---