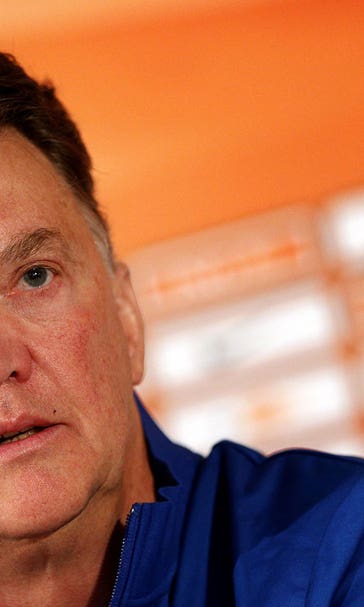 Sources: United close to deal with van Gaal, no announcement this week
May 15, 2014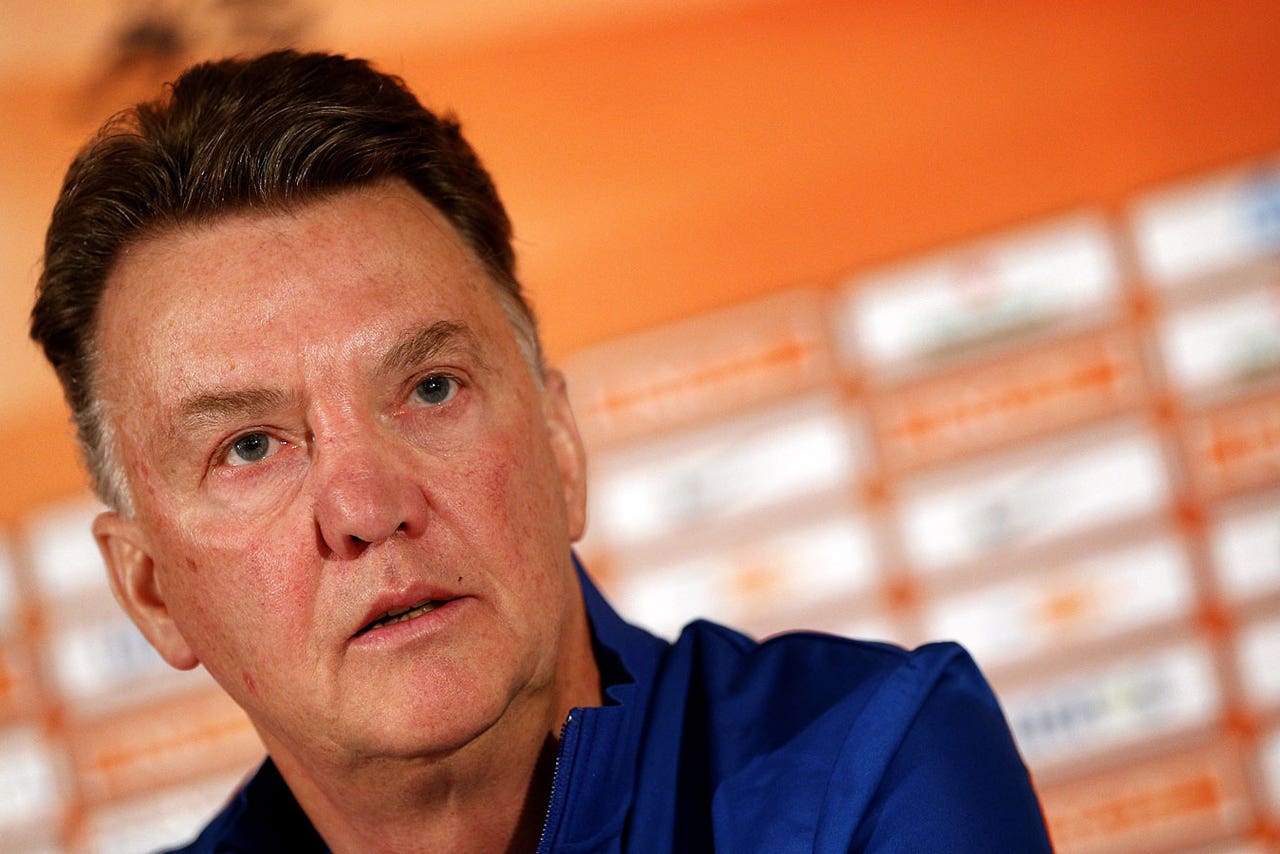 Manchester United's expected announcement that Louis van Gaal is to be appointed as their new manager will not take place before next week.
The club and 62-year-old van Gaal, currently coach of Holland, are understood to have reached a broad agreement but no deal has yet been signed.
Van Gaal is busy with preparations for Holland's friendly against Ecuador an the Amsterdam ArenA on Saturday, and sources close to the club have ruled out any announcement taking place either side of that fixture.
United's interim manager Ryan Giggs was photographed leaving a hotel in the Dutch town or Noordwijk on Wednesday, where it is understood the 40-year-old had a meeting with Van Gaal.
Giggs' playing contract expires in June and he is expected to be offered a senior coaching role, though it is not known whether he intends to keep playing next season.
United are thought to be close to a deal with the Dutchman, whose job as Netherlands boss ends after next month's World Cup.
Ed Woodward, United's executive vice-chairman, could shed some light on the managerial situation this afternoon when he addresses Wall Street analysts following the publication of the club's quarterly financial figures.
Van Gaal, meanwhile, would not comment when asked for the latest by Sky Sports News reporter Gary Cotterill at a book launch in Amsterdam.
United will be getting a manager who has won the league with all four of his clubs, which include Barcelona and Bayern Munich.
Van Gaal also won the Champions League and UEFA Cup during his time as Ajax boss.
But the 62-year-old has already made it clear he would love the chance to succeed Moyes, and a deal is now imminent.
Swansea goalkeeper Michel Vorm, a member of the Netherlands squad, believes his national boss could have a successful spell in England.
"I think he's a coach who has a lot of experience obviously and the type of manager that treats everybody the same," he told Sky Sports News.
"He's very direct, he knows what he wants, so I think it's a good coach who really will suit Manchester United.
"He showed in the previous clubs he worked with, he did really well and I think he will do the same with Manchester United.
"He loves his job, he's not afraid to show it, but everything is in discipline and a lot of thought about it. He knows what he wants, he will show it."
---