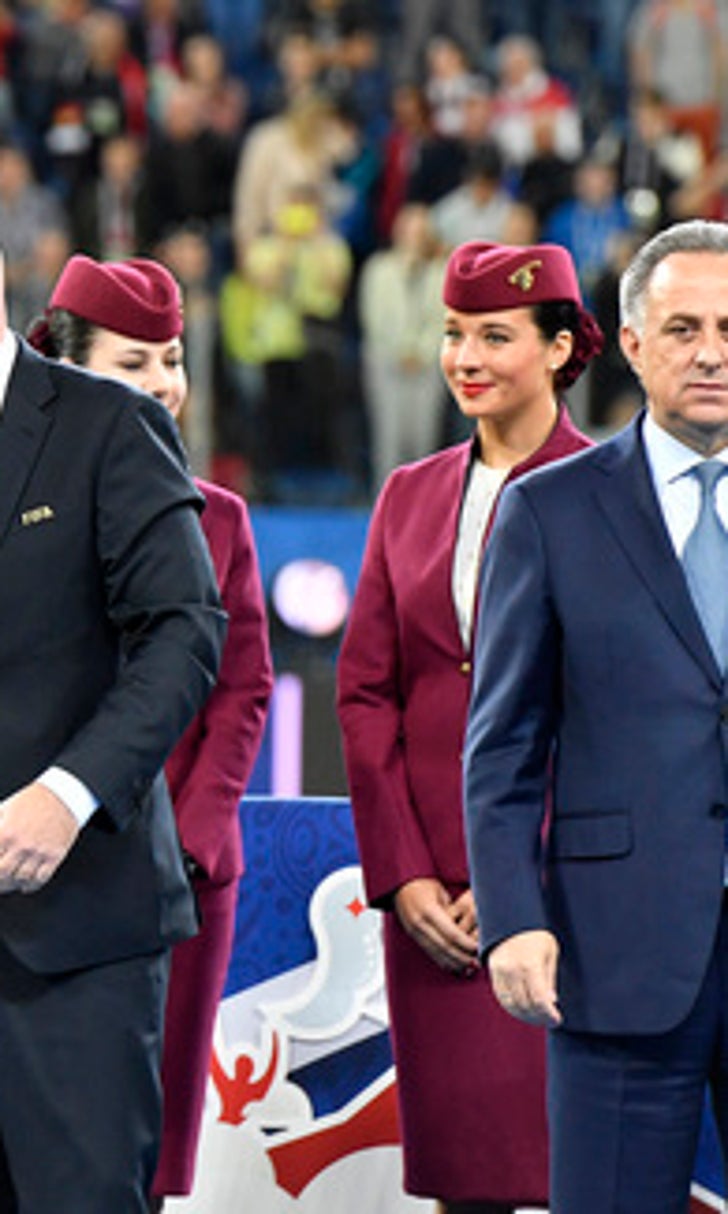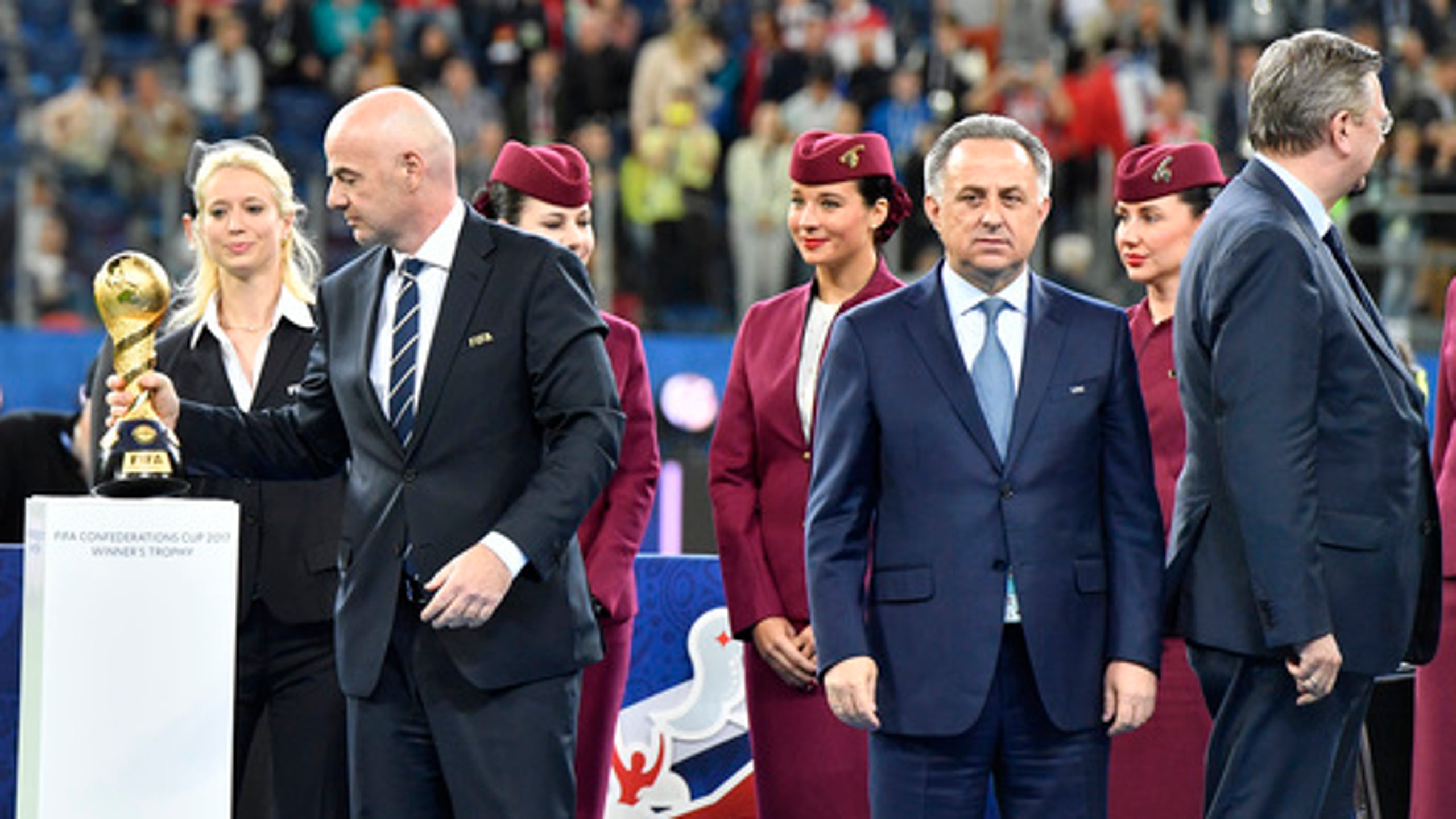 Russia upbeat as Confederations Cup goes off smoothly
BY AP • July 3, 2017
ST. PETERSBURG, Russia (AP) Russia's dress rehearsal for the World Cup is over, and it looks comfortable in the spotlight.
When FIFA's Gianni Infantino sat with Russian President Vladimir Putin at the opening game on June 17, the host nation was under a cloud - facing pressure over widespread doping in multiple, fan racism and a reported 17 deaths during construction of World Cup stadiums.
But by Sunday's final, Germany's champion team was giving glowing reviews. Captain Julian Draxler wrote an open letter to Russian fans saying: ''Russia passed the test with flying colors,'' while coach Joachim Loew was also full of praise.
''Thanks very much to Russia, I think they were great hosts,'' Loew said after his team beat Chile 1-0 in Sunday's final. ''In the different cities where we played, and in the stadiums, we saw excellent conditions. This tournament has been brilliantly organized, and we have met outstanding people, which is very important too.''
It wasn't hard for Russia's host cities - Moscow, St. Petersburg, Sochi and Kazan - to outdo the last Confederations Cup, given that in 2013 Brazilian police were tear-gassing protesters outside the stadiums.
Next year will be tougher, though, with seven more cities and many more foreign fans. Russia's predicting a million visitors during the World Cup, compared to 27,000 foreigners who FIFA says bought tickets for the Confederations Cup.
Russia is keen to show the world smiling, well behaved fans, not the muscle-bound thugs who rampaged through the French city of Marseille at last year's European championship.
Cheering is practically a matter of government policy.
''We have proved Russia is a football country,'' Deputy Prime Minister Vitaly Mutko told Russian state news agency Tass on Sunday. ''The final was staged at a high level, the tournament was staged at a high level, the fans cheered at a high level.''
With government-issue Fan IDs required to attend a game, Russia was able to control the atmosphere at stadiums. The authorities barred not only fans with convictions for stadium disorder, but also those with looser links to ''ultras'' groups from Russian clubs, including many who insisted they were not troublemakers.
Russia's Confederations Cup crowds were good-natured, even if they rarely engaged much with the action when Russia wasn't playing. Many were local families on days out, keener to join in Mexican waves than cheer the players or rage at the referee. Games routinely started with a stadium half-full, only to fill up as late arrivals cleared the security scanners or stragglers left the concession stands.
There were also no racist incidents at games, despite their prevalence in the Russian league in recent years.
For the tournament Russia recruited around 5,500 volunteers, largely university students, who guided fans around venues, though English skills were sometimes limited. Transport links, including free ''fan trains'' between host cities, also worked well.
There were a few organizational problems for teams, with Cameroon in particular complaining of time wasted in traffic snarl-ups. Cold and wet weather in Moscow and St. Petersburg means teams already seem desperate to secure the few training bases in Russia's sunnier south for next year's World Cup.
Rather than Russia, it often seemed FIFA was under the microscope. The rollout of its controversial video referee system saw some clear fouls not reviewed and a blatant elbow in the final judged worthy only of a yellow card.
As it fights its own battle to keep video reviews, Infantino is relieved not to have more Russia-related headaches.
''If a problematic tournament looks like this tournament,'' he said Saturday, ''well, then I want many of these problematic tournaments going ahead.''
---
---