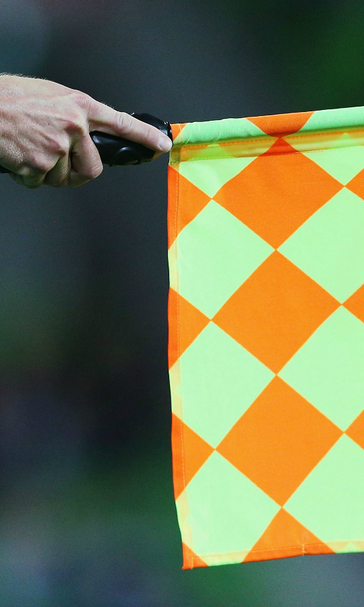 Referee shows off his skill in the middle of Polish league match
May 17, 2016

Being a referee is a thankless gig. Best case scenario, you do your (incredibly difficult) job perfectly and no one sends you death threats. If you're Pierluigi Collina, you might even earn the respect of players, coaches and fans. As a normal, competent official however, one can expect regular abuse, widespread hatred for your existence and general disrespect as par for the course. It really does suck to be a referee.
From time to time though, life's good for the guys in charge of making sure everything runs smoothly. Even a trash can gets a steak, and even officials get to have some fun every once in awhile. Legia Warsaw beat Pogon 3-0 on the last day of Polish League play to secure the league title, and even the ref was able to enjoy himself on the day. Coaxed into a quick keepy-uppy session, the linesman obliged with some decent skill, busting out a neck stall and generally managing not to embarrass himself front of an appreciative home Legia crowd.
Refs will never be loved. But showing a bit of tekkers might just stave off the threats for one more day.
---
---