Real Madrid are sitting pretty now that their transfer ban has been cut in half
BY Ryan Rosenblatt • December 20, 2016
Real Madrid have been the best team in Spain for the first half of this season despite a slew of injuries that should have allowed Barcelona or Atletico Madrid (or both) to pass them up. They legitimate Champions League contenders, too. And while they would probably be interested in adding another player or two in the January transfer window, they hardly need to. Some semblance of health would be more than enough to make them the favorites to take home the La Liga title and make a run at a record 12 European crown.

So it's safe to say that the transfer band imposed on Real Madrid by FIFA wasn't going to affect them in the January transfer window. They don't need to buy in January. The two-window transfer ban wasn't going to hurt the Merengues until the summer, when they'd need to make moves, and it was a big problem looming over the club.

Then the Court of Arbitration for Sport ruled on Tuesday that the transfer ban was too harsh and cut it in half. No longer would it be a two-window ban. Instead, Real Madrid will only be banned from signing players in January, but come the summer, they'll be free to do as they like.

Basically, Real Madrid got off nearly scot-free.

Remember, this is a transfer ban that was handed down prior to last summer's transfer window, but Real Madrid's appeal got FIFA to put off the punishment. That's how they were able to add Alvaro Morata, who already has nine goals on the season. They rounded out a team that was already very good and turned it into one of the best around.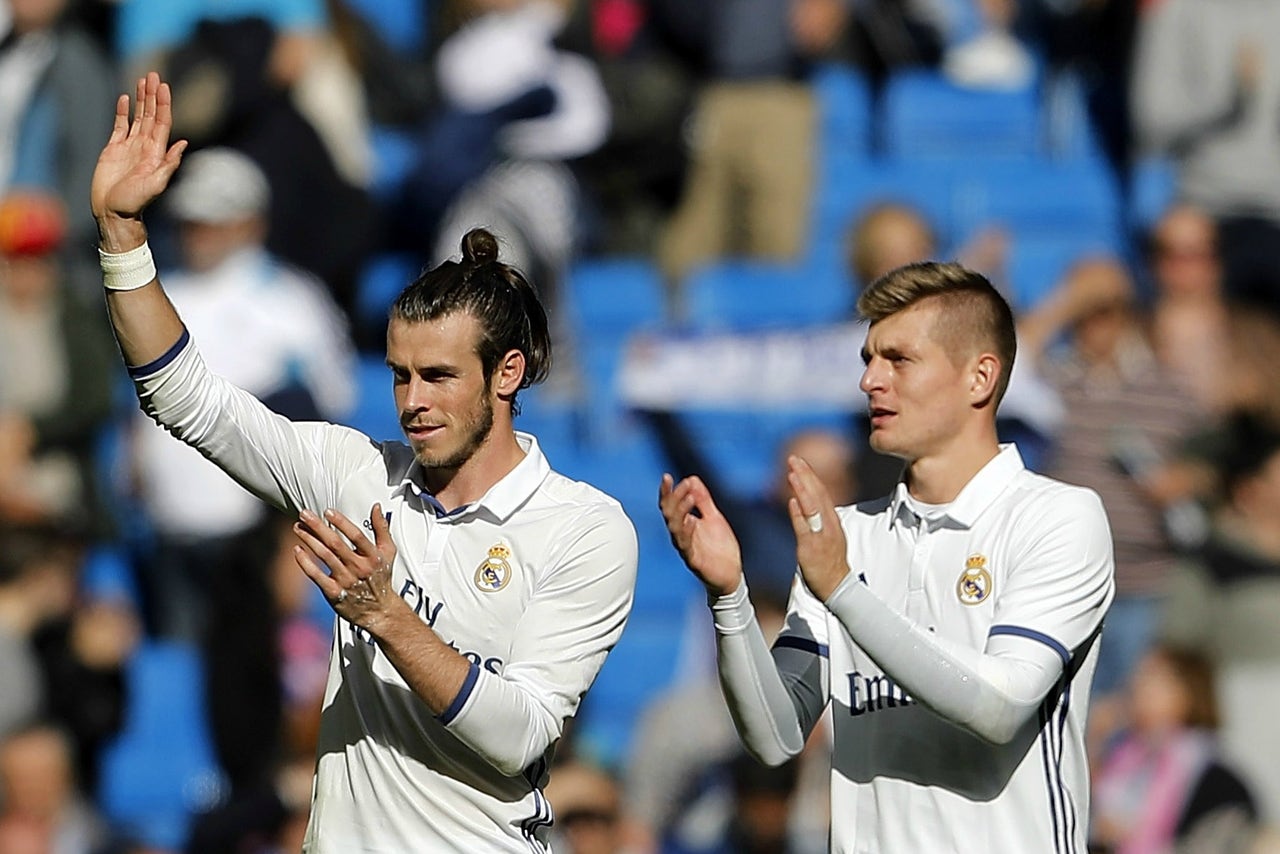 Now, Real Madrid's punishment is simply not signing players in January, a month they will head into with a three-point lead on Barcelona with a match in hand. Toni Kroos and Casemiro just returned from injuries and Gareth Bale will be back in February, too. Those might as well be transfer signings for the Merengues, and pretty spectacular ones at that.

Then when Barcelona, Bayern Munich and the rest of Europe throw money around in the summer, raising the level of the continent's elite, Real Madrid will be able to do the same. They just may doing so with a La Liga title in hand, and potentially a second consecutive Champions League trophy too.

The Court of Arbitration for Sport's ruling has Real Madrid sitting pretty, surely to the chagrin of Barcelona, who recently completed a two-window transfer ban of their own for the same offense. And yet even as Real Madrid walked away winners, they still managed to take a shot at the court and their much more lenient punishment.

"The decision highlights the injustice of the original ban imposed by FIFA, although the club regrets that the CAS lacked the courage to revoke the ruling entirely," the club said in a statement.

I guess when you're the defending Champions League winners and rolling through Spain, you get to be arrogant, even in the face of extreme good fortune. After all, everything is coming up Real Madrid.


---
---