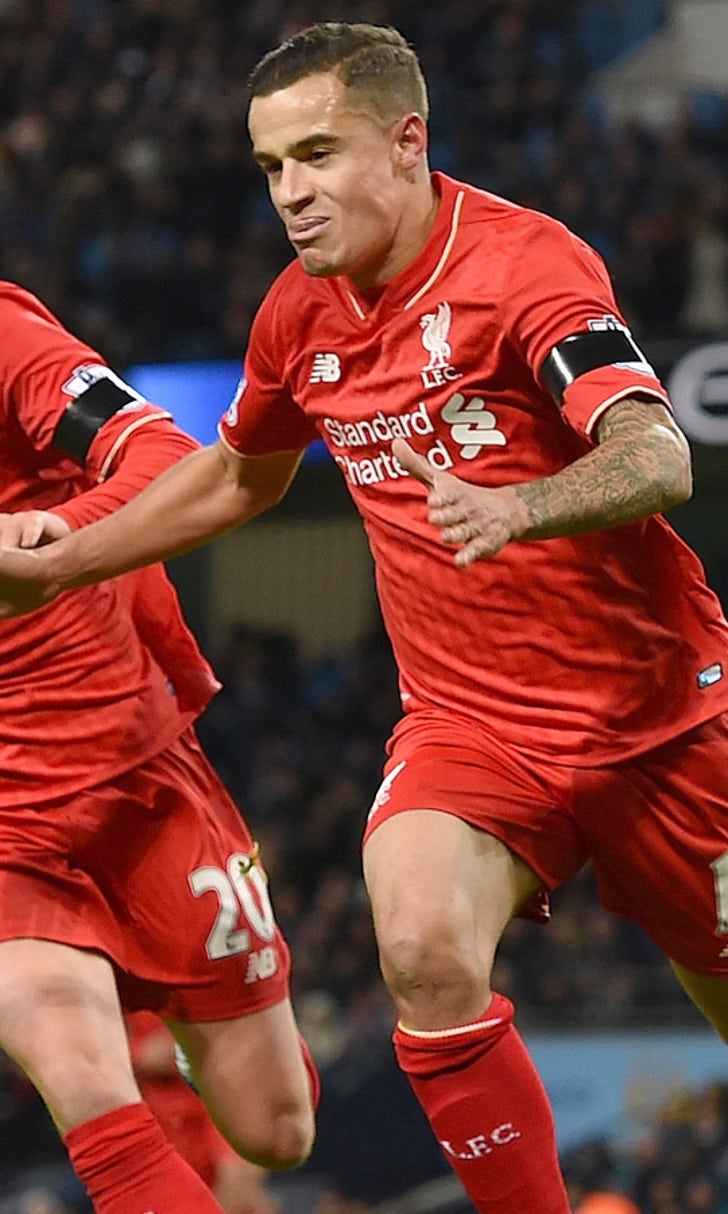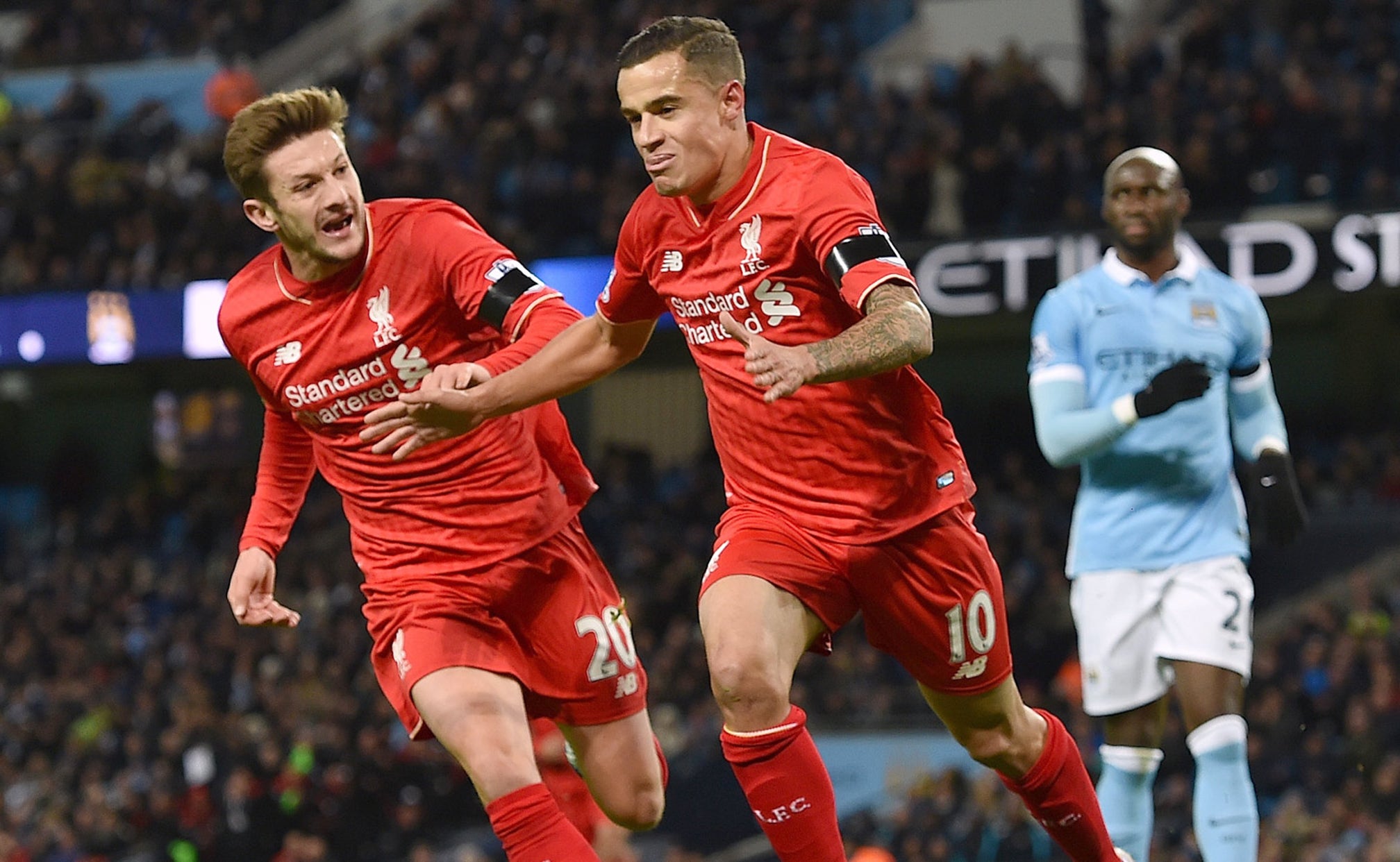 Re-energized Liverpool stun league title hopefuls Manchester City
BY Jonathan Wilson • November 21, 2015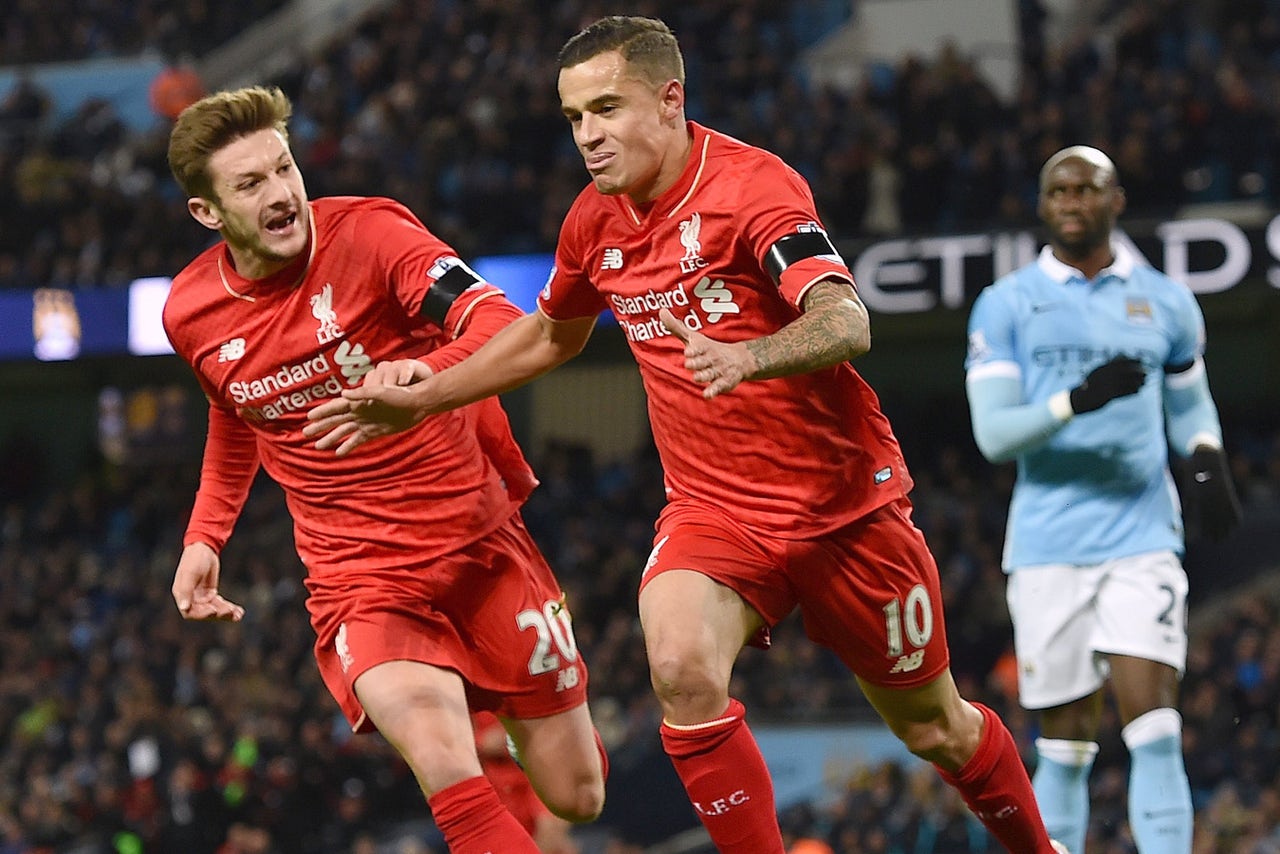 Liverpool produced its best performance so far under new German manager Jurgen Klopp to stund Premier League title hopefuls Manchester City 4-1 at the Etihad Stadium on Saturday night.  
Inconsistency reigns. Arsenal's defeat had opened the way for Manchester City to take charge of the Premier League on Saturday evening but within 31 minutes that prospect had gone. Liverpool, which had seemed to be taking time to adapt to Klopp, was excellent, City was abject, and as red counter-attacks sliced open an increasingly porous home defense, the game was effectively settled by three goals in the first third of the game.
Neither Philippe Coutinho nor Roberto Firmino was selected in Brazil's squad over the international break and perhaps the time together at Melwood did them good. As a pairing they excelled, both featuring in Liverpool's first three goals. But for a string of fine saves from Joe Hart, the scoreline could have become embarrassing.
But good as Liverpool was, and for all the praise it deserves, this was just as much a story of City collapse. It remains staggering that a side that has spent £350million over the past four years should be quite so reliant on the players who were leaders when it first won the Premier League. Without the likes of Vincent Kompany, David Silva and Pablo Zabaleta, and with Sergio Aguero lacking fitness, it is significantly diminished – something that had already been demonstrated by the capitulation at Tottenham.
Injuries denied Manuel Pellegrini those three, but it was his decision to leave Nicolas Otamendi and Fernandinho in the bench, apparently because both were showing signs of fatigue after playing in the South American World Cup qualifiers that was mystifying. Otamendi has been a totem of authority in Kompany's absence, while Fernandinho has completed the second most passes of anybody in the Premier League this season.
Without Otamendi and Kompany, City was almost laughably shaky at the back; without Fernandinho, it lacked a midfield presence to calm the game down. It was an admission of City's weakness in the center when Yaya Toure and Jesus Navas were withdrawn at half-time for Fernandinho and Fabian Delph as City switched form 4-2-3-1 to 4-3-3.
In the first half, Liverpool was, more than anything, simply more energetic and aggressive, more purposeful, than City. Nobody could pretend that Klopp has had time to impose his gegenpresisng system at Anfield as yet, but the opener was a goal born of the willingness of his forwards to close opponents down. Coutinho dispossessed Bacary Sagna wide on the Liverpool left and slipped a pass through for Firmino, who was perhaps a little surprisingly selected at center-forward with Christian Benteke and Daniel Sturridge on the bench. The Brazilian's cut-back probably wouldn't have found a red shirt, but it did find the tangled legs of Mangala, who haplessly diverted the ball past Joe Hart.
For long spells City struggled to find any kind of rhythm, misplacing pass after pass, sometimes as a result of Liverpool's energy, sometimes seemingly just through carelessness. Even without five key players, this was one of those lackadaisical performances to which City is prone, the sort of off-day that means that, even though it ostensibly has the best squad in the Premier League, it seems incapable of mounting the sort of run of results that would enable it to take charge of the division.
If anything, the second goal was even worse from a defensive point of view. Fernando bas beaten in the air about 10 yards inside the Liverpool half, but there should have been little danger as the ball bounced back towards Dimichelis. Firmino was hovering vaguely near, but he can't realistically have expected to be presented with possession as he was, Demichelis seeming to panic as Mangala inexplicably charged towards him when he should have been dropping off to receive a pass. Firmino reacted superbly, playing a sharp reverse pass for Coutinho to roll home.
As City disintegrated, it felt as though Liverpool could score almost at will – or at least, every time City gave it the ball, which was far too often. The third came just after the half-hour, a backheel from Emre Can – who has improved significantly under Klopp – laying in Coutinho who helped it on for Firmino to touch in. Twice more in the five minutes that followed Firmino went close: each time Coutinho was involved in the move and each time it stemmed from shambolic City defending.
AGuero did bend one in just before half-tie to give City hope, but, although the home side was much improved after the break, Liverpool still threatened further goals in the counter-attack. City did have chances, Simon Mignolet making one outstanding save form Aguero and Fernandinho fired over from close range as he stretched to reach a Kevin De Bruyne free-kick, but the damage had been done and was compounded by Martin Skrtel's ferocious late strike as a corner fell for him just inside the box.
The only consolation for City is that, in this most unpredictable of seasons, none of the other contenders looks reliable either and the league, improbably, is led by Leicester City.
---