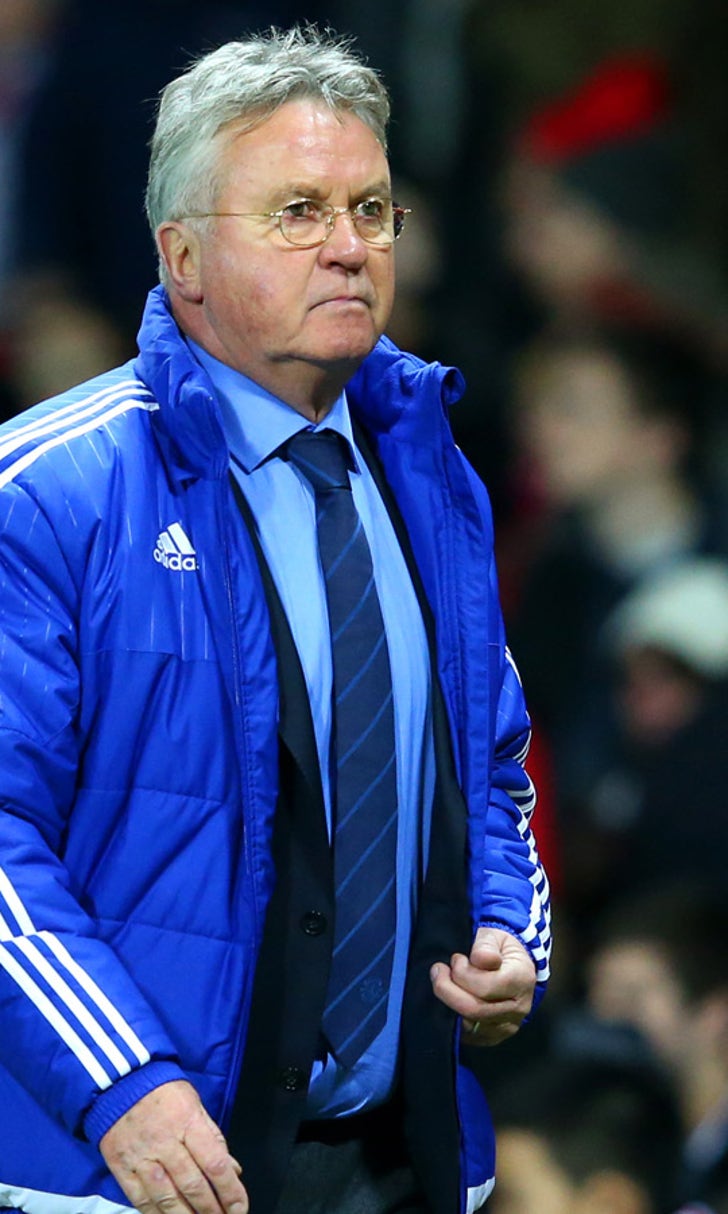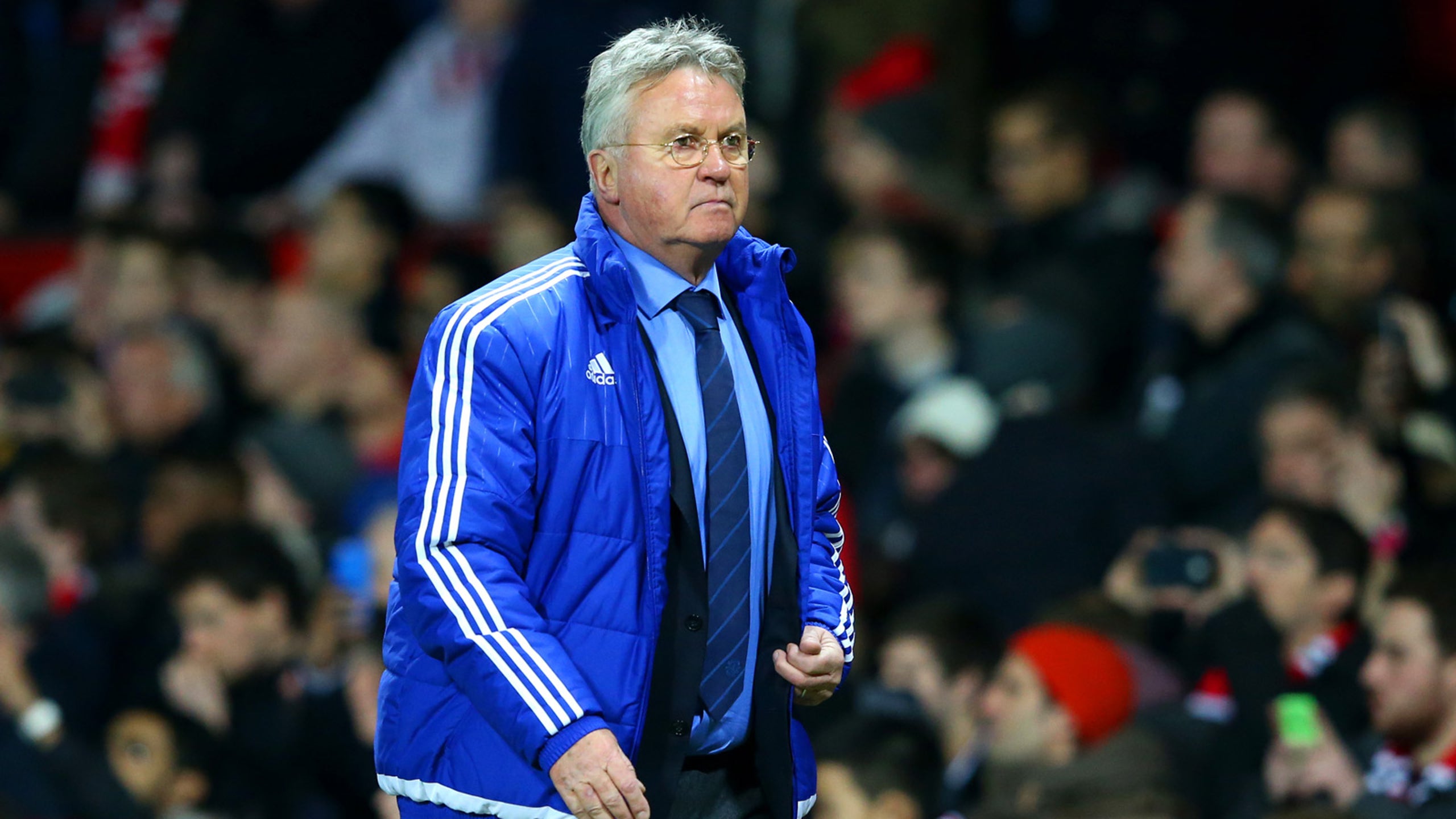 Paredes was out to provoke Costa, says Chelsea boss Hiddink
BY foxsports • February 4, 2016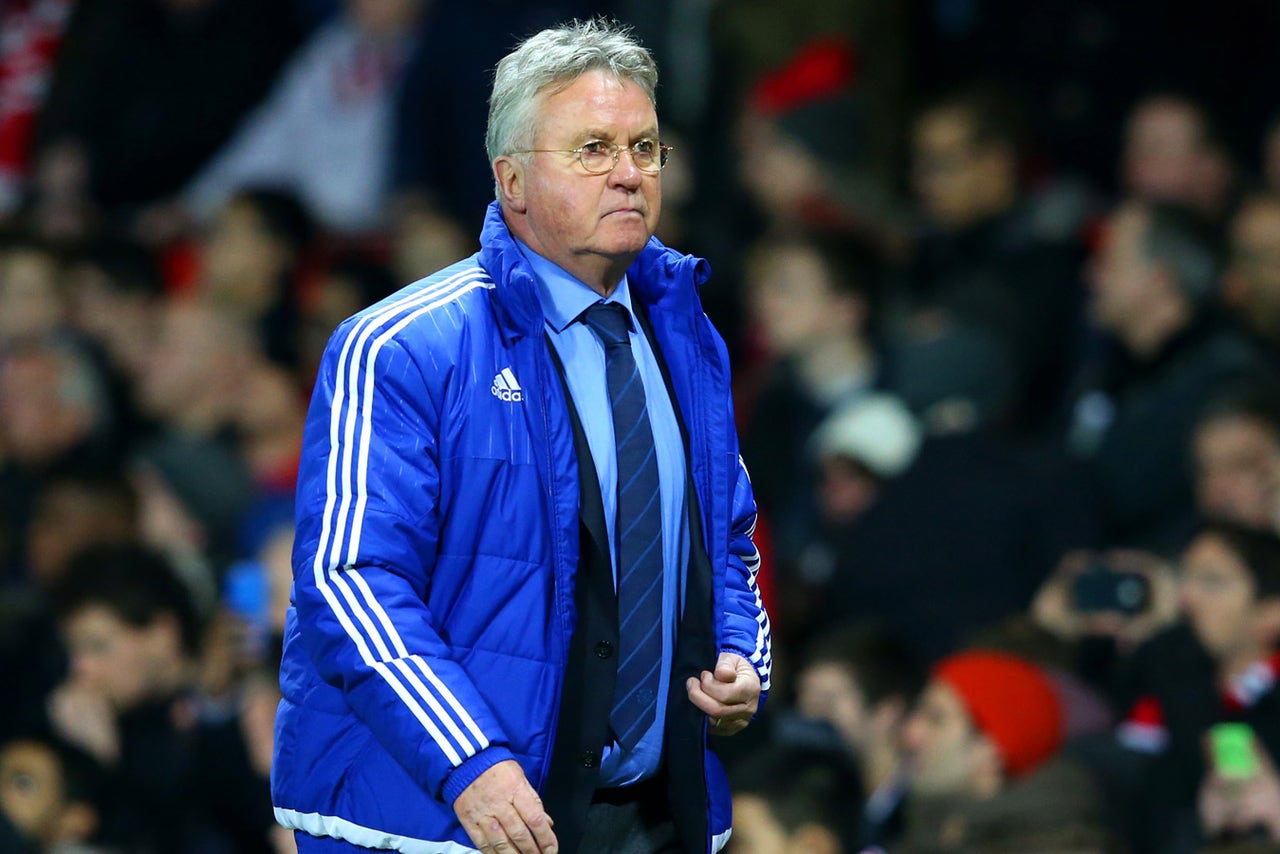 Guus Hiddink accused Watford defender Juan Carlos Paredes of provoking Chelsea's Diego Costa in the goalless draw at Vicarage Road.
Costa and Paredes were involved in an incident just before half-time, which saw both booked, but Hiddink insists the Spain international was not to blame, and that provocation has no place in the game.
After Costa had gone down under an off-the-ball challenge from the Watford man, Paredes moments later went down himself holding his face, though replays showed the Chelsea forward made minimal contact with him.
Hiddink, who was just in front of the incident near the dugout, was unhappy at Paredes' behavior, but said referee Mike Dean and his assistants dealt with the situation well. 
Hiddink said: "It was very clear because we were very close, just 10 yards from our bench. Paredes punched Diego in his back, and after that they stumbled, and then Paredes brought his hands to his head and Diego was nowhere near his head.
"They stumbled. I think this is something that we must not do, provocation to get someone off the pitch.
"Happily the referee and the assistants saw that they didn't go into this provocation. There was no way that Diego was close to his face.
"He was calm [at half-time], he was very controlled, he said: 'I'll go and focus myself on what I have to do.' There was nothing needed from me or the other players to calm him down. He felt he was provoked and I will protect them when they are provoked."
The goalless draw means Chelsea are still unbeaten in Hiddink's nine games as interim manager, but the Dutchman believes his side deserved three points after being denied by a string of excellent saves by Heurelho Gomes, the man Hiddink managed at PSV Eindhoven.
"I'm disappointed we didn't get the deserved three points because I think my former goalkeeper Gomes got man of the match, and he highly deserves it," he said.
"He made some amazing saves in the last period of the game when we were threatening to go for the win.
"We controlled and dominated in the second half, more than the first half. I think second half we deserved to win, we would have loved to have got the three points. I didn't like what Gomes did tonight, in the other shirt, saving those two or three big chances.
"I think we were insecure at that time [his first game in charge], and conceded goals easily. I think now we're a bit better organised, and from that we are more creative.
"I think there's more stability and more consistency in the team. I think now we need an array of victories."
Hiddink insisted in the week he believes the door was still open for captain John Terry to sign a new contract with the club, despite the defender saying he would be leaving Stamford Bridge in the summer.
He would not be drawn into questions about the 35-year-old's future on Wednesday but, when asked about the positive reception the Chelsea fans gave Terry throughout the match at Vicarage Road, said: "John is doing his job in the time I have been here, he is performing very well. He is of value for us and the team. 
"He got a huge reception which is good."
---
---