Maybe Bolivia can be Cinderella at Copa America Centenario? Someone has to be.
May 8, 2016

It's been 22 years since Bolivia last played in a World Cup. And it was a glorious World Cup for Bolivia, as they managed a draw for their only ever point in the competition and scored a goal, also a first for the country on international soccer's biggest stage.
That World Cup was hosted by the United States, and now Bolivia are ready to make the journey back to American soil. This time it's for Copa America Centenario and La Verde are hoping to recreate that magic from 1994*.
Unfortunately for the Bolivians, there is little reason to believe that Copa America Centenario can be a smashing success for them. They had some momentum after a run to the quarterfinals at last year's Copa America, which was their best showing in the competition since 1997, but, it's been downhill ever since. 
Marcelo Martins, Bolivia's leading goalscorer at Copa America, retired from international soccer after the tournament. He is just 28 years old, but clashed with manager Julio Cesar Baldivieso and decided to walk away from the national team. Ronald Raldes, the team's captain, also retired after their quarterfinal exit.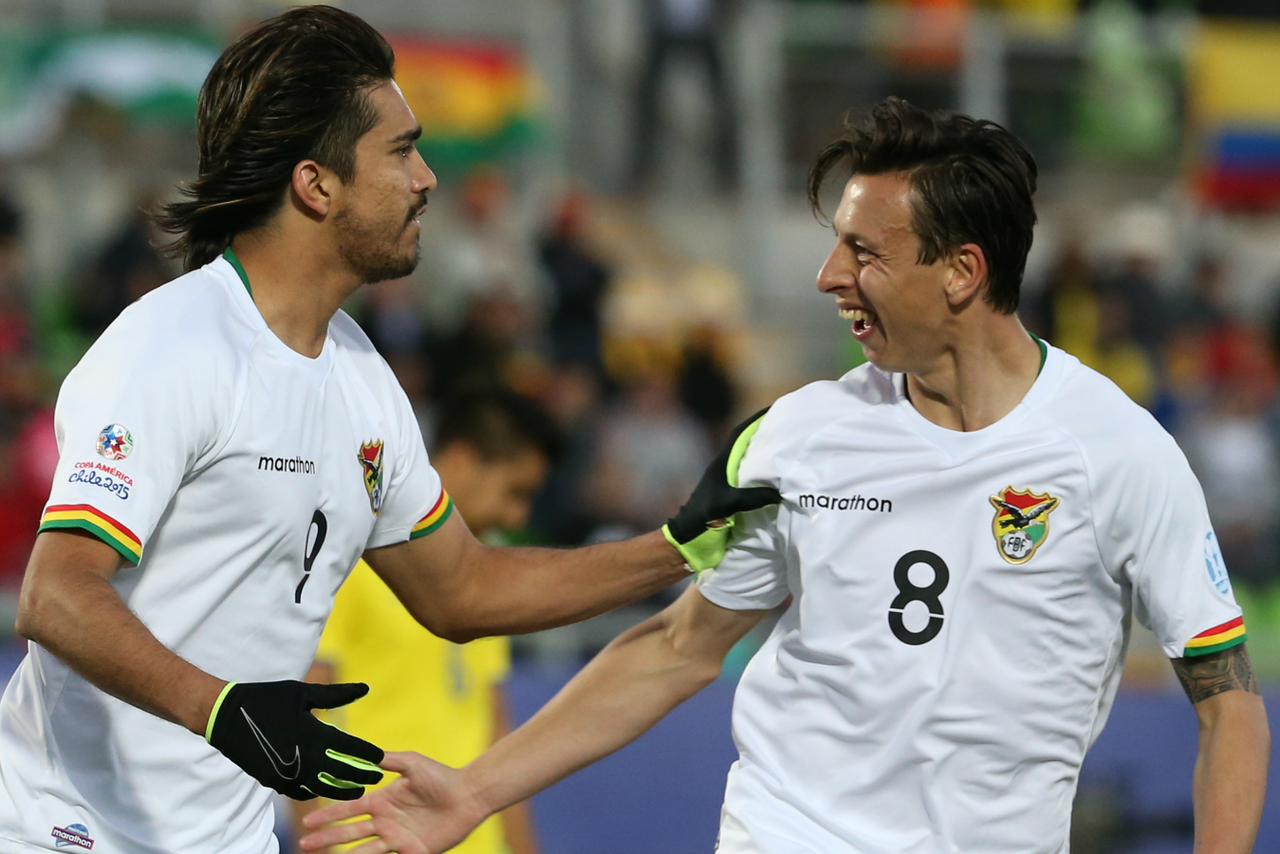 Since then, Bolivia have played six World Cup qualifiers and have lost five. They've struggled for goals, scoring just seven total, and their 13 goals allowed is the second-worst in South American qualifying.
Now La Verde are being tossed into a group with Argentina, Chile and Panama at Copa America Centenario. That's the same Argentina that cruised past them, 2-0, in March and a Chile team that smacked them, 5-0, at last year's Copa America.
All in all, it's tough to see a way through for Bolivia. Even if they can beat Panama, which is no guarantee, they'll have to best either Argentina or Chile to make it out of the group stage. The Bolivians were going to be major underdogs to get to the quarterfinals no matter what, but when the draw handed them Argentina and Chile, their small hopes were made even smaller.
But there is hope. Various reports have indicated that Marcelo Martins could return to the national team for Copa America Centenario and they are back on American soil, where they had some success 22 years ago. So there is that. At least that's what Bolivians have to tell themselves. Plus, every tournament needs a Cinderella. Why not Bolivia?
* Don't laugh. Magic is relative and a draw and goal is magic to Bolivia. (OK, maybe laugh a little.)
MORE FROM FOX SOCCER
---
---