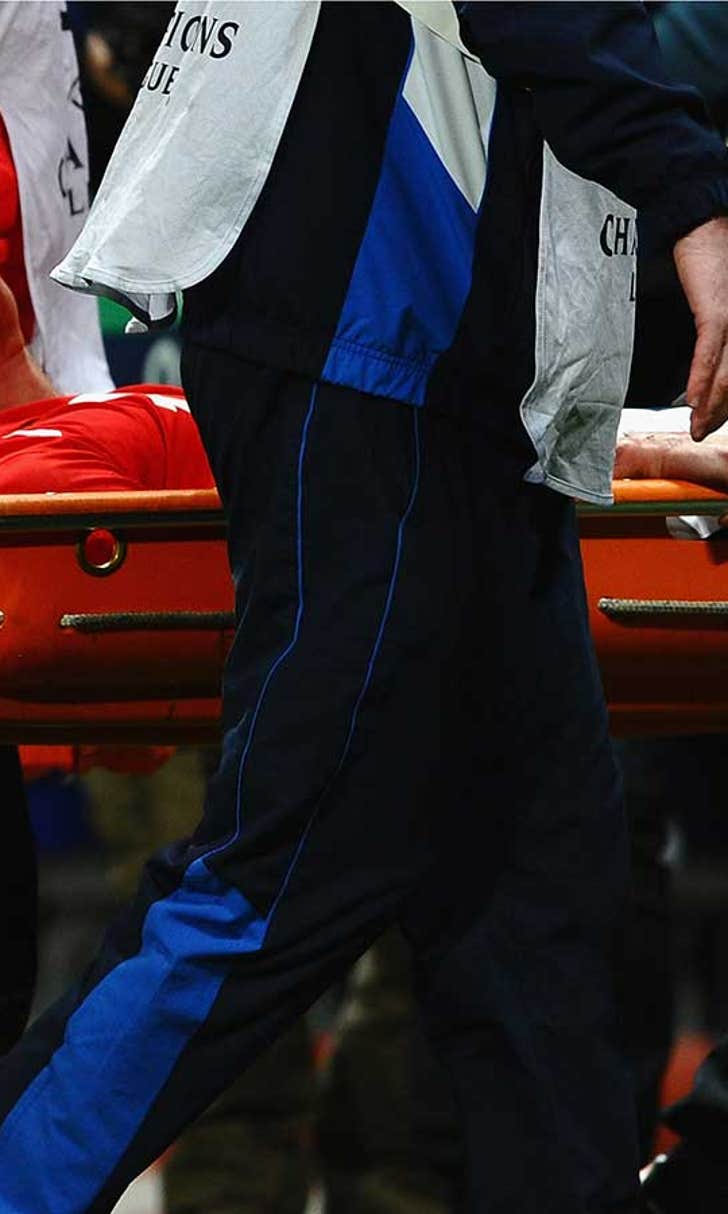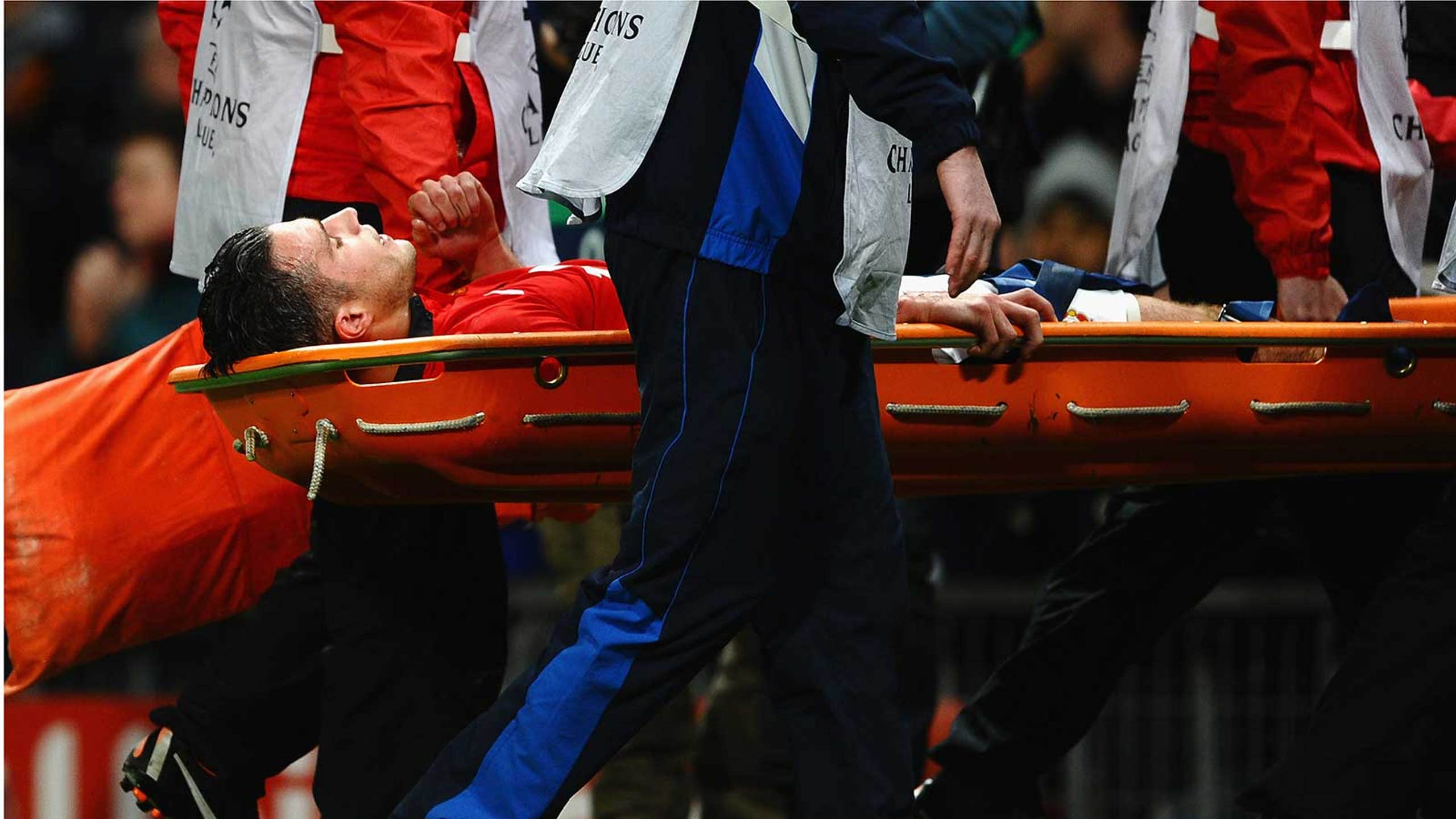 Manchester United boss Moyes upbeat over Van Persie's knee injury
BY foxsports • March 20, 2014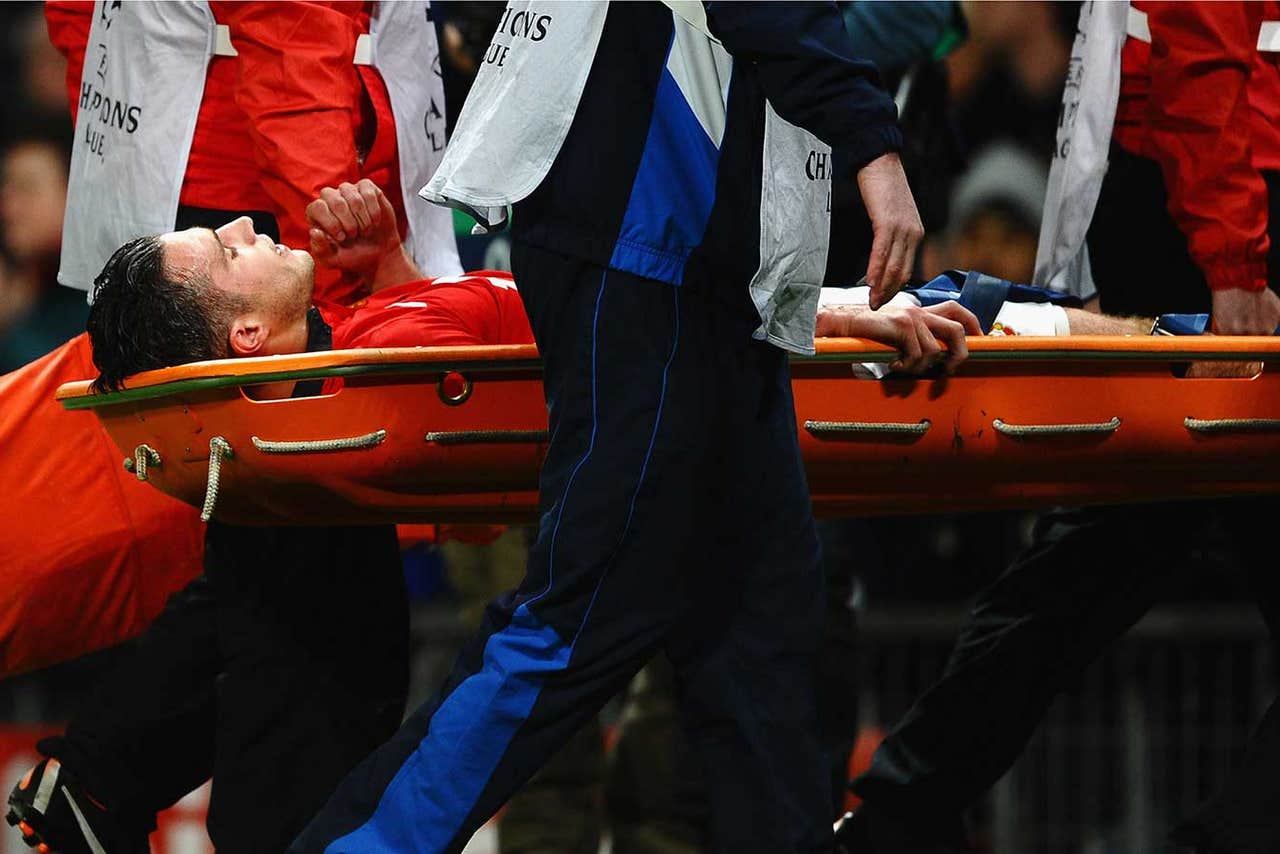 David Moyes is confident that the knee injury suffered by Robin van Persie against Olympiakos is not too serious.
The Dutch striker's hat-trick gave Manchester United the 3-0 win they needed to progress to the quarter-finals of the Champions League.
Van Persie was carried off on a stretcher in the dying minutes of the match having fallen awkwardly after a tackle by Giannis Maniatis.
"I don't think he is too bad," the Manchester United manager said. "He has got a knock just behind his knee. We will assess it and we will know more on Thursday morning.
"He has got a knock in the back of his knee but hopefully it is not too bad."
Van Persie scored a penalty and then converted Wayne Rooney's cross before rounding off the win with a 20-yard free-kick in the second half.
"To score a hat-trick in Champions League football is a big thing," Moyes said.
"I think there are only certain players in the world capable of it, and Robin van Persie is one of them.
"He gets his penalty kick, he scored a great free-kick and Wayne did brilliantly well for him for the second goal.
"It is great that he got a hat-trick because he is a top player, he really is, and I think he showed that."
Moyes had to face questions about his future for the first time on Tuesday following Sunday's hurtful loss to Liverpool.
But the Scot is sure he still retains the backing of the board and he now hopes to use the 3-2 aggregate win as a springboard for the rest of the season.
"I don't want to come out here and say this is the moment (we turned things around), but in the same breath, I really hope it is," Moyes said.
"But we know the job we have in hand and we know it is a work in progress and it is going to take time to get things exactly the way we want it."
Unless they win all their remaining nine games, starting with West Ham at Upton Park on Saturday, United will end the season with their lowest points total in the history of the Premier League.
---