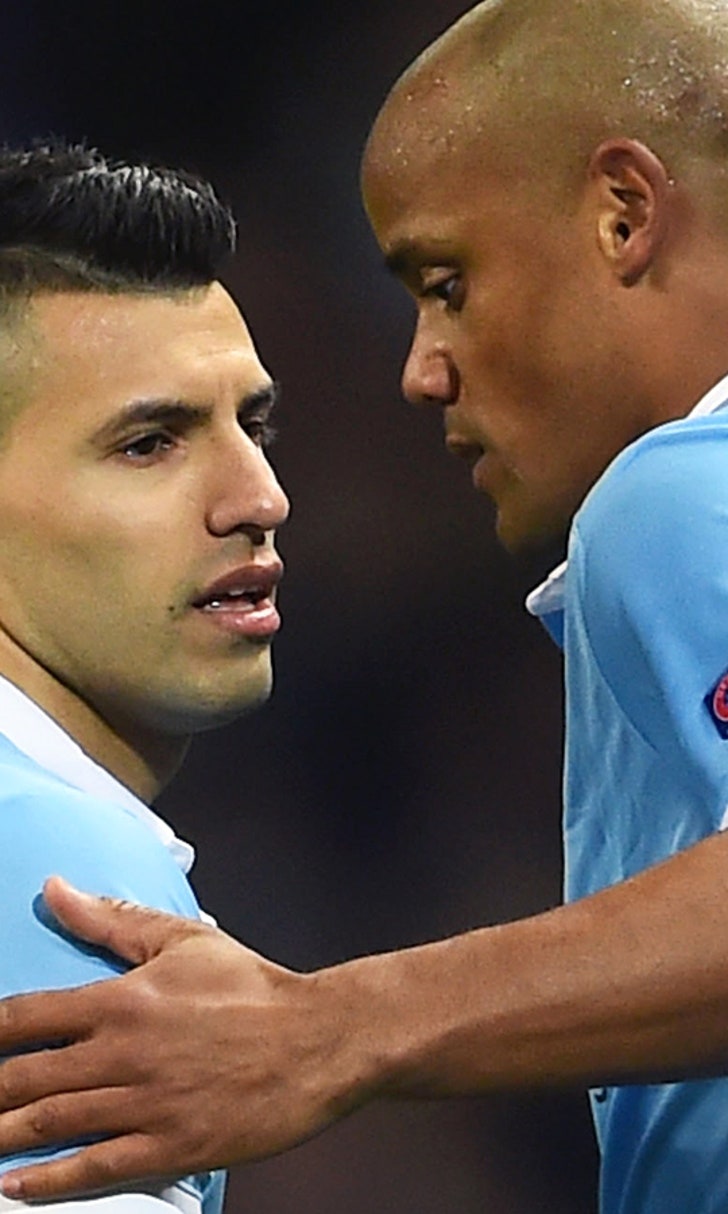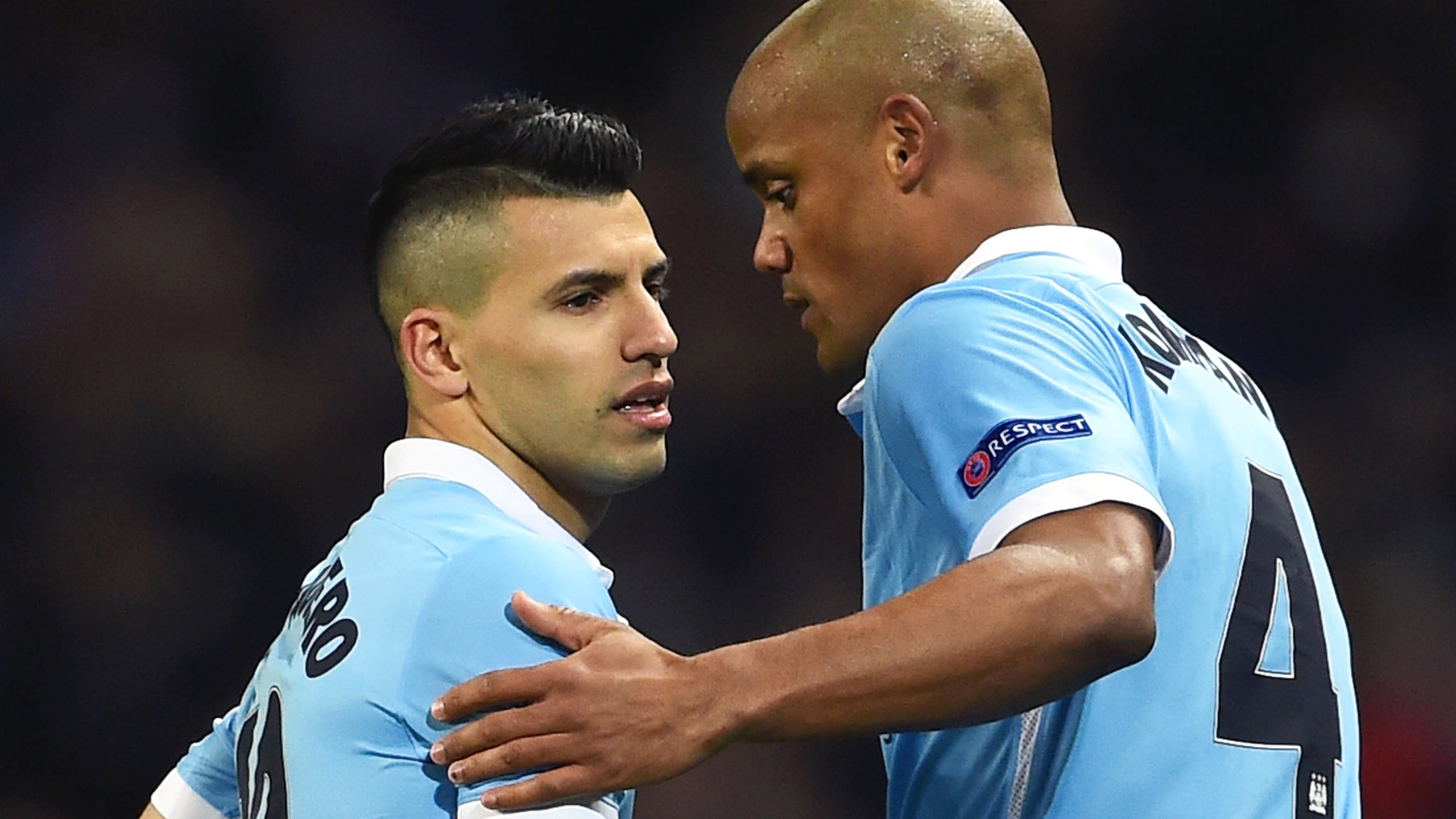 Manchester City head into derby flirting with disaster
BY foxsports • June 18, 2016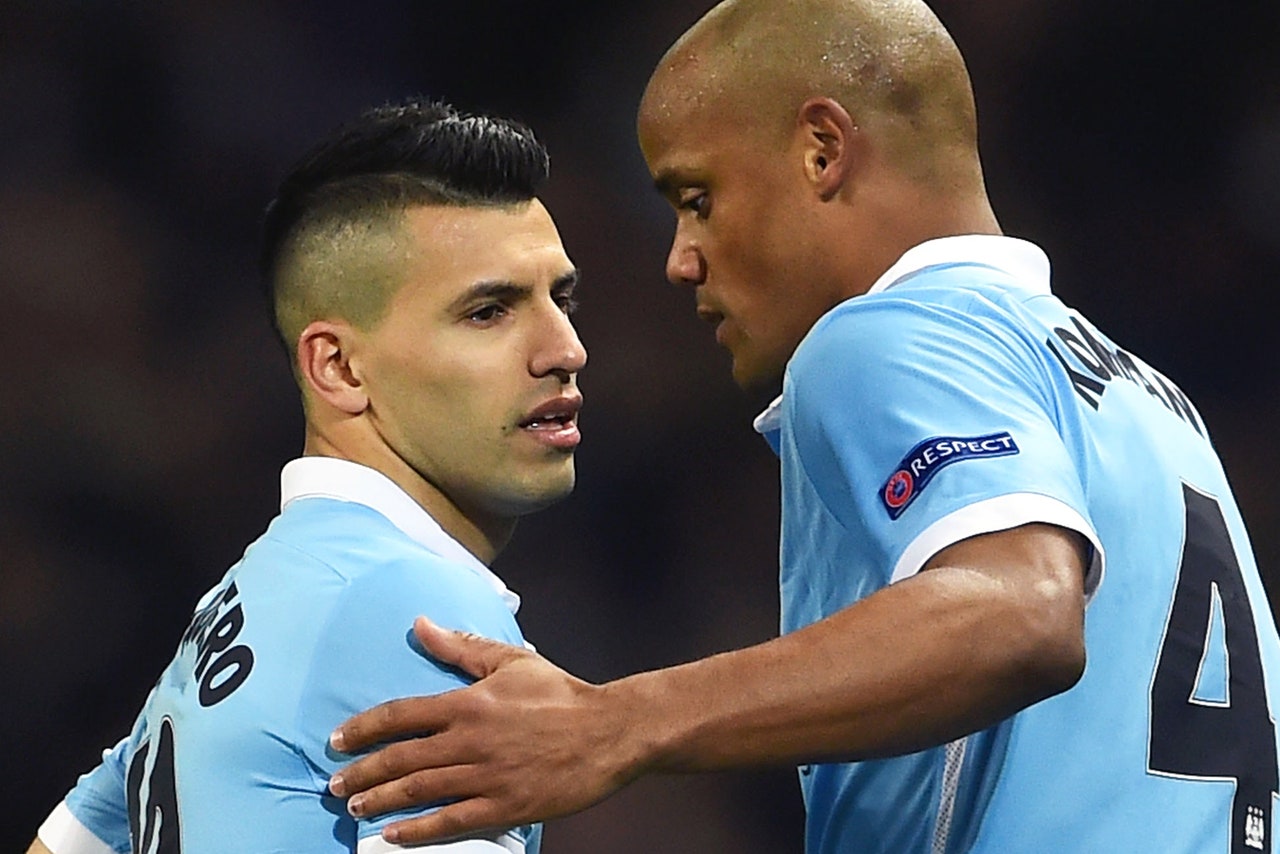 Manchester City are finally into the Champions League quarterfinals. Eight years and over a billion dollars since Sheikh Mansour bought the club and took aim at Europe's elite, they have actually made it far enough that they can take a shot at the continent's best. And yet, in the match that landed them in this round for the first time ever, they may have cost themselves a chance at playing in the competition altogether next season.
Seven minutes into the second leg of their round of 16 tie against Dynamo Kiev, Vincent Kompany came off injured. Soon after, Nicolas Otamendi also limped off and was substituted, leaving the Citizens without their top two centerbacks inside of 25 minutes. And the worst part? Manchester City entered the match up 3-1 on aggregate, essentially through to the next round and in no need of playing anywhere near their best XI against an overmatched team. 
With Kompany now ruled out for at least a month, if not longer, and Otamendi's status for this weekend's crucial Manchester Derby in doubt, the Citizens' grip on fourth place in the Premier League looks weaker than ever.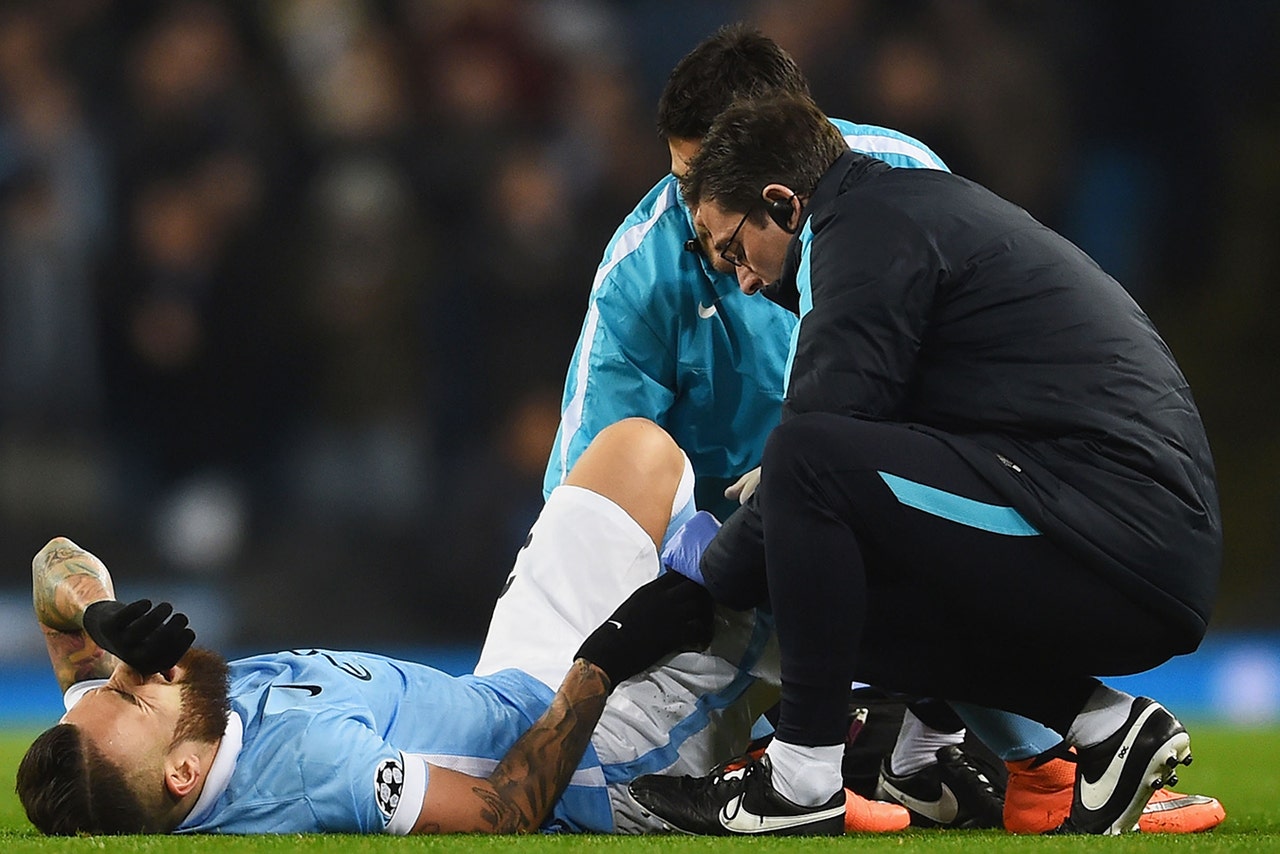 Nicolas Otamendi's status is up in the air.
Their lead on West Ham is down to a single point and a loss to Manchester United on Sunday would see the Red Devils get within a point of the Citizens as well.
Disaster for Manchester City isn't far off. It's right in front of them, and it's a very real possibility. That's something no one would have guessed at the beginning of the season, or even at the start of 2016.
The Citizens were supposed to be Premier League title contenders, along with Chelsea. But while the Blues imploded from the start, City won their first five matches and looked like clear title favorites. Even as recently as December 20, they were top of the league … but February proved to be the start of a nightmare.
Oddly, February started great. On the first day of the month, City announced that their years long chase of Pep Guardiola had paid off. The Spaniard would take over as manager in the summer and he'd be backed by millions of dollars in the transfer market. The following day, the Citizens beat Sunderland. But after that, consecutive losses to Leicester City, Tottenham Hotspur and Liverpool ended their title hopes and dropped them to fourth place. A draw with Norwich City last week exacerbated their woes, and Manuel Pellegrini has to figure out how to pull the Citizens out of this tailspin.
Now, City are adding key injuries to their struggles. The Citizens' ability to defend is very much in question, and that's a defense that is tested all too often with a sometimes porous midfield shielding it. So where do they go from here?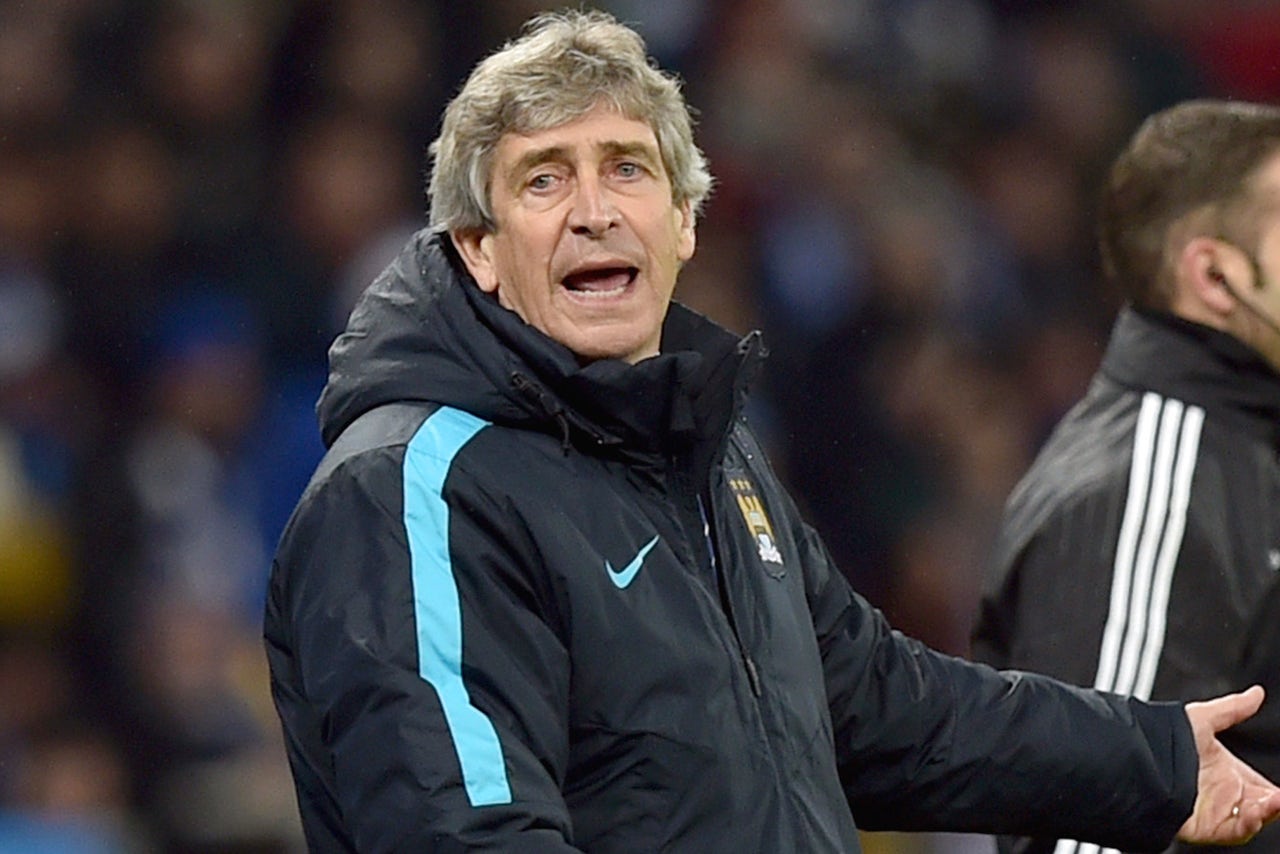 What kind of club will Manuel Pellegrini hand Pep Guardiola?
Pellegrini can still lead City to some spectacular highs. They're still in the Champions League, and a spot in the semifinals, or even final, is very much in play. A continued run in that competition, the competition where success has eluded City no matter how much money they spend, would be a boon for the club. Doing so and getting back into the top three, to go along with the League Cup they've already won, and all will be well at the Etihad. That kind of season, with Guardiola coming in, would have the men on the blue side of Manchester dancing.
Things could go equally poorly, though. They've drawn Paris Saint-Germain in the quarterfinals of the Champions League, a tie they may very well be underdogs in. While it's nice to have made it this far in the competition for the first time, going out now wouldn't be able to save the season. It would be like winning the League Cup -- a nice accomplishment, but not one a club that aims as high as City hangs their hat on. And if they follow up a European exit with a fall from England's top four, taking them out of the Champions League for next season, it was be an outright catastrophe.
Manchester City's season will be determined in the next two months and, fittingly, that run-in begins against Manchester United. The city will be split down the middle, as will the Citizens' potential emotions. There is the utter joy that will come from a win and continued bragging rights over their rivals, or the despair from a loss and the very real possibility of falling out of the top four. It's kind of like the rest of their season in a nutshell. Everything is on the line.
---
---