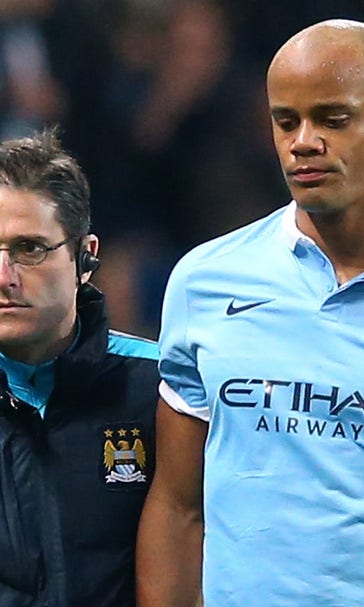 Man City boss Pellegrini in dark over Vincent Kompany injury woes
May 6, 2016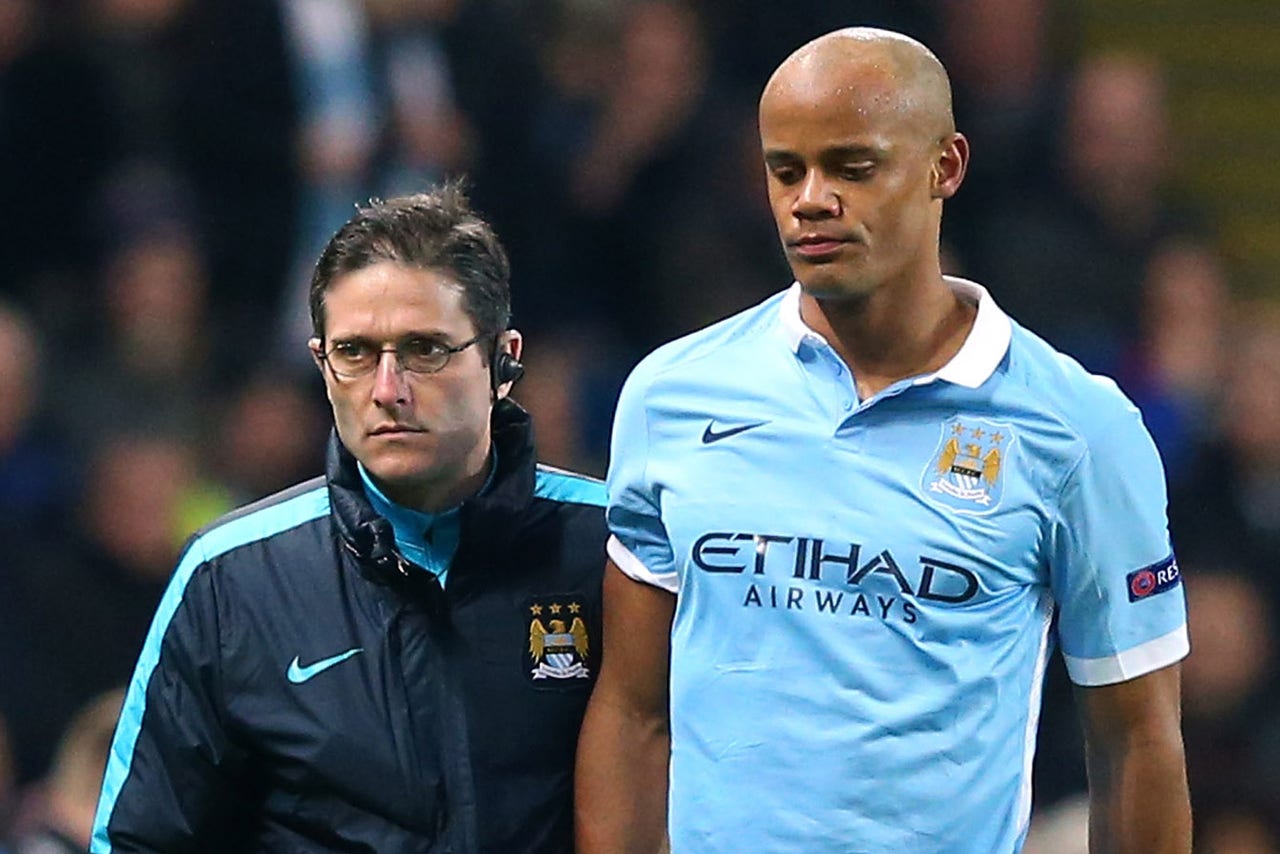 Manchester City are still waiting to learn the full extent of captain Vincent Kompany's latest injury.
The Belgium defender limped out of City's Champions League semi-final defeat to Real Madrid at the Bernabeu after just 10 minutes in midweek.
It seems the 30-year-old's season could have been ended by the groin problem - the 33rd injury of his eight-year City career - and Belgium could also be concerned ahead of Euro 2016.
City boss Manuel Pellegrini said: "We don't have yet the medical examinations so we don't know exactly in this moment. He is with the doctor making some exams. Probably on Monday we will know."
Kompany has been one of City's most influential players since joining the club in 2008 but his absences have become all too familiar. He has made just 20 starts this season and his latest setback came on just his third appearance since his last lay-off.
Pellegrini insisted that no shortcuts have been taken with any of his recoveries.
The Chilean said: "Every time he was in the starting XI it was because he was fully fit to play - you can be absolutely sure (of that).
"The other reasons he couldn't play the full game is more of a medical answer."
There are now fears over Kompany's long-term future and whether his body can withstand the intensity of the City workload but Pellegrini, who is leaving at the end of the season, would not comment.
Speaking at a press conference, Pellegrini said: "It is an issue for the future that I don't feel I must answer. You must talk with the doctor and the player and the people who will be in charge of Manchester City next season. It is not an answer I can give. It is a medical answer."
---
---