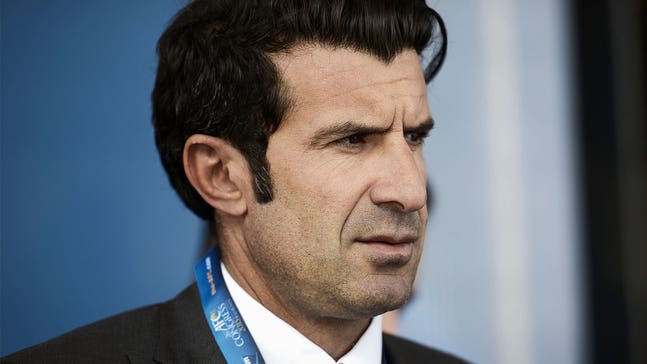 Luis Figo drops out of presidential race, slams FIFA's Sepp Blatter
Published
May. 21, 2015 12:34 p.m. ET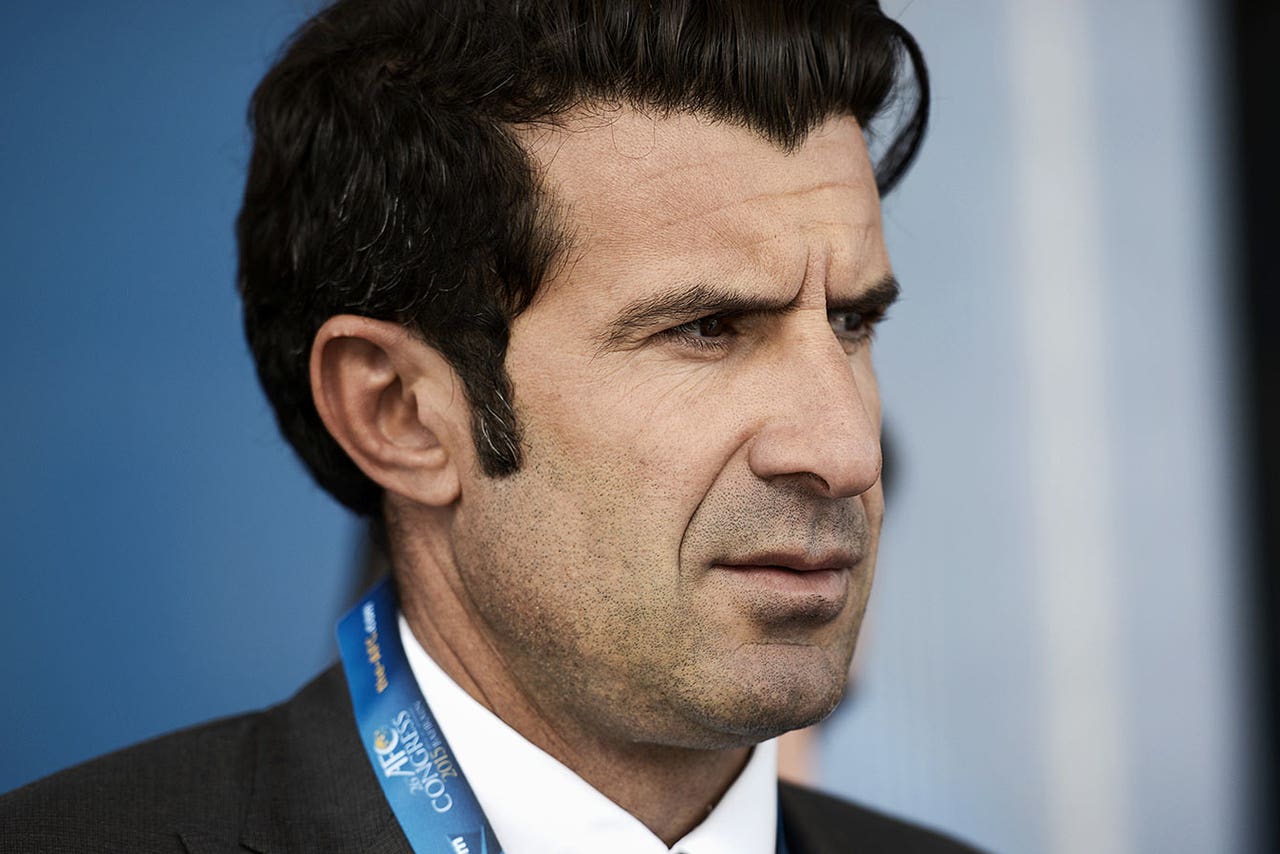 LISBON, Portugal --
Luis Figo dropped out of the FIFA presidential election on Thursday, calling soccer's governing body a dictatorship under Sepp Blatter.
The Portugal great and former FIFA world player of the year said in a statement sent to The Associated Press that he refuses to go along with an election process that is designed ''for the delivery of absolute power to one man'' - indicating Blatter, the current FIFA president.
Figo's announcement came hours after another candidate, Dutch soccer federation president Michael van Praag, also withdrew from the May 29 election. That leaves only Prince Ali bin al-Hussein of Jordan in the race against Blatter.
Figo said during campaigning he encountered hypocrisy among federation presidents around the world, and that people who wanted to speak out had been silenced. He gave no names.
''I have seen with my own eyes federation presidents who, after one day comparing FIFA leaders to the devil, then go on stage and compare those same people with Jesus Christ,'' Figo said.
He said FIFA was ''living under a dictatorship'' with Blatter, whose re-election is widely expected.
Both Figo and Van Praag had argued that FIFA had lost credibility amid corruption scandals and accusations of nepotism leveled at Blatter, who is aiming to extend his 17-year reign with a fifth term when the 209 national federations vote next week.
Blatter has pledges of support from most voters in five of FIFA's six continental confederations. Only UEFA is formally opposing Blatter and has supported all three opponents who were declared as candidates in January. Figo said he found ''space for normal and democratic debate'' in Europe.
Van Praag switched his support to FIFA vice president Prince Ali, but Figo made no mention of making a similar move.
''FIFA needs change and I feel that the change is urgent,'' Figo said, adding that he wanted to clean up ''FIFA's reputation as an obscure organization that is so often viewed as a place of corruption.''
Figo argued that there should be a public debate on each candidate's proposals.
''Does anyone think it's normal that an election for one of the most relevant organizations on the planet can go ahead without a public debate?'' he asked in a reference to Blatter's failure to present an election manifesto. ''Shouldn't it be mandatory to present such a manifesto so that federation presidents know what they're voting for? That would be normal, but this electoral process is anything but an election,'' he said.
Figo also said that during campaigning he had ''witnessed consecutive incidents, all over the world, that should shame anyone who desires soccer to be free, clean and democratic.''
---