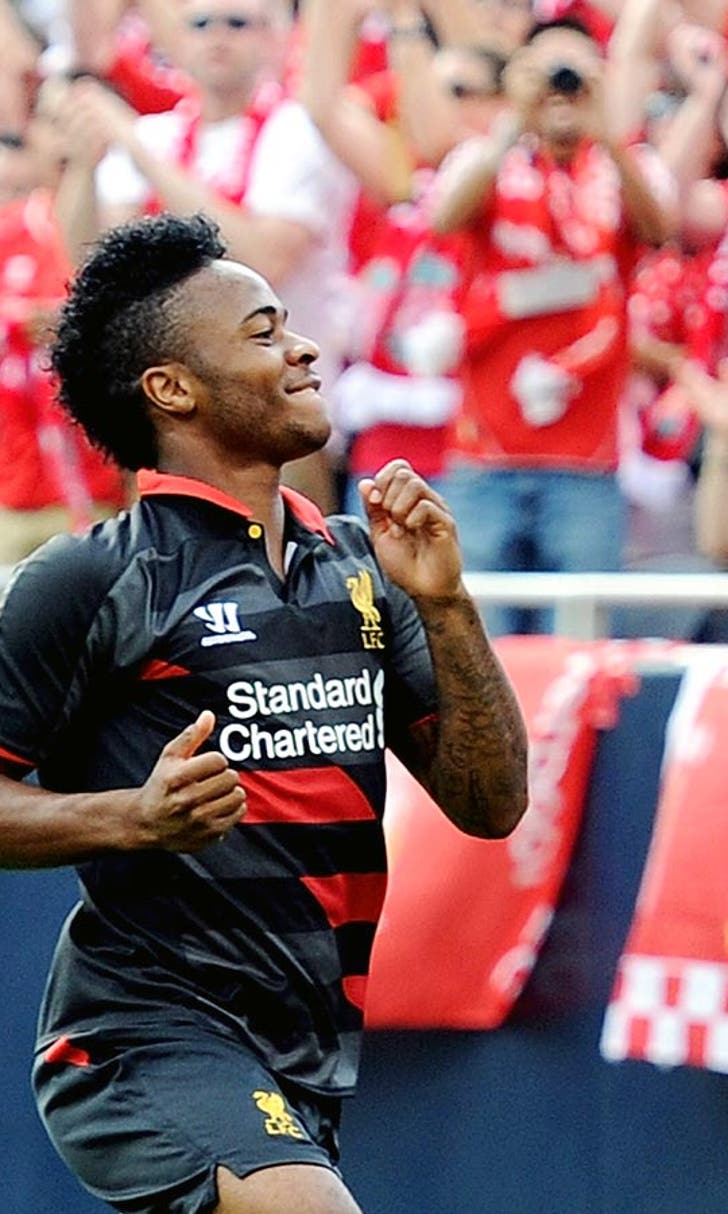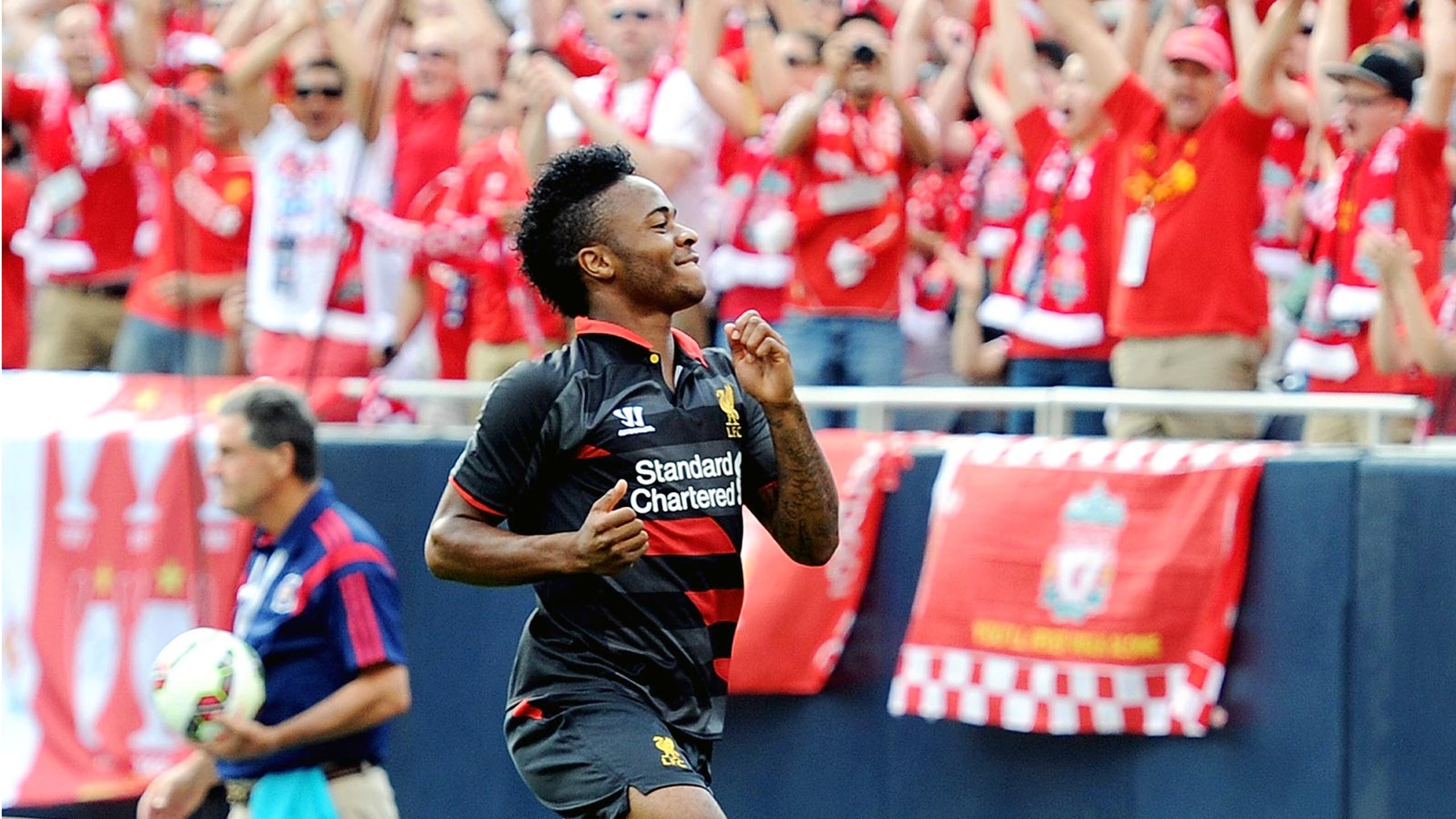 Liverpool winger Sterling patient over potential new contract
BY foxsports • August 3, 2014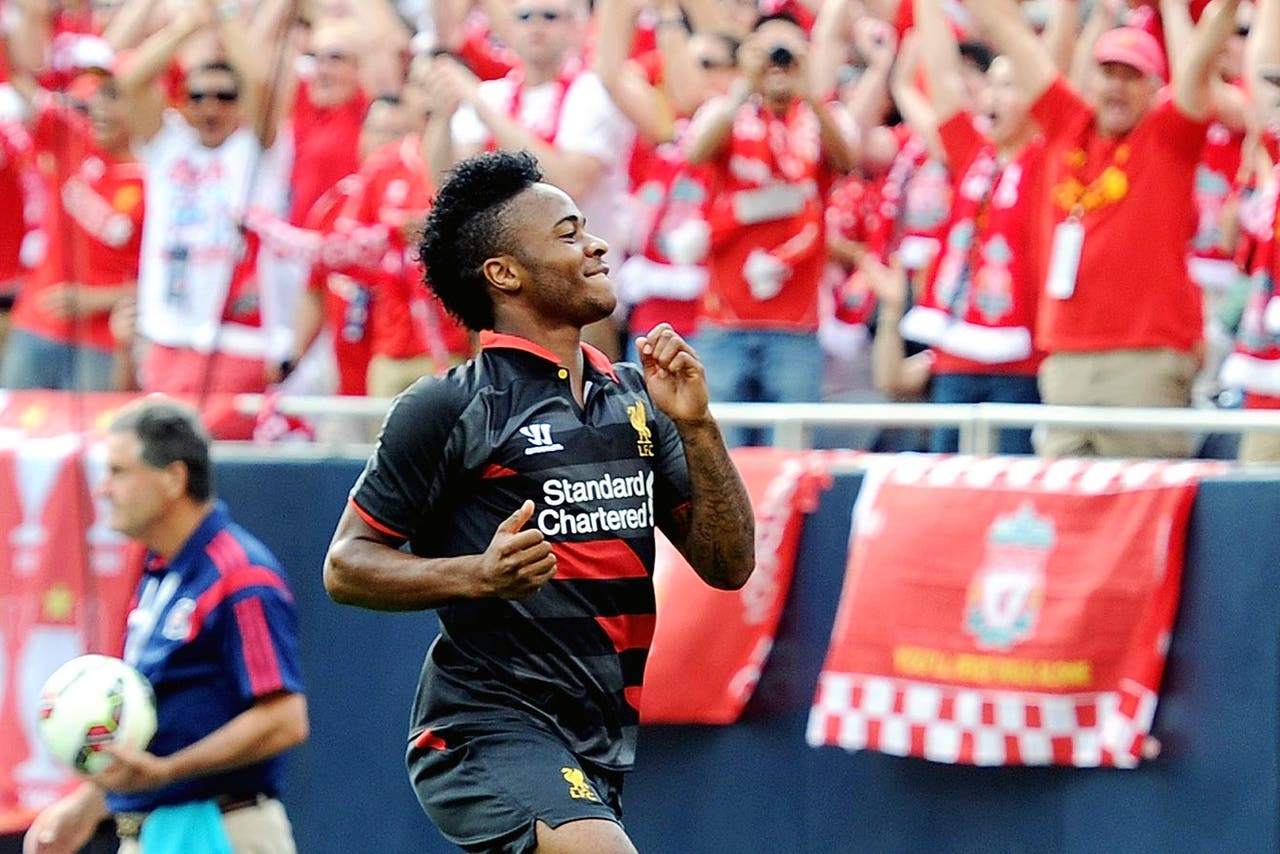 Liverpool teenager Raheem Sterling claims he is in no hurry to be handed a new contract with the Premier League club.
Sterling's displays last season as the Reds finished second behind champions Manchester City earned him a place in England's World Cup squad for the tournament in Brazil this summer.
That has led to suggestions that the 19-year-old forward could be tied down to a lucrative new long-term contract, but Sterling insists he is yet to speak with manager Brendan Rodgers over his future.
He told reporters: "I don't know anything about a new contract. I am just here, playing football, and if the manager comes to me with a new deal, then that's his decision.
"But I'm not in any rush at all. I am happy to just be playing football.
"Hopefully, I will continue to learn and improve. This is a great environment to be in at this moment and I am really happy."
Sterling accepts that his performances last season will lead to a significant increase in the attention he receives from opponents.
But the talented youngster feels that provided he keeps his cool he will be able to cope with any treatment which is meted out in his direction.
Sterling added: "It's part of the game really, the physical side of it. You are going to get ­defenders that want to make sure you know their presence is there, and make sure it's being felt.
"It is all part of it – you've got to keep your temper and keep calm, and try to play the game and try to score so they know it's not all about the physical part of the game.
"I think if you are getting kicked a lot on the pitch, it means you are a threat to the opposition because they want to stop you as early as possible.
"In this game, you've just got to look at people like Messi or Ronaldo – they get kicked all the time, I think they are doing something right.
"So that's why people try to stop them as early as possible.
"I'm not ­saying I'm a Messi or Ronaldo, but it's the same that if you are in an attacking ­position, defenders will try to kick you.
"It is part of the game – you just have to get on with it and try to do your best. I like taking defenders on.
"I am learning each day and taking it all in my stride. I will definitely be ­keeping a cool temperament and doing my best for the team."
---