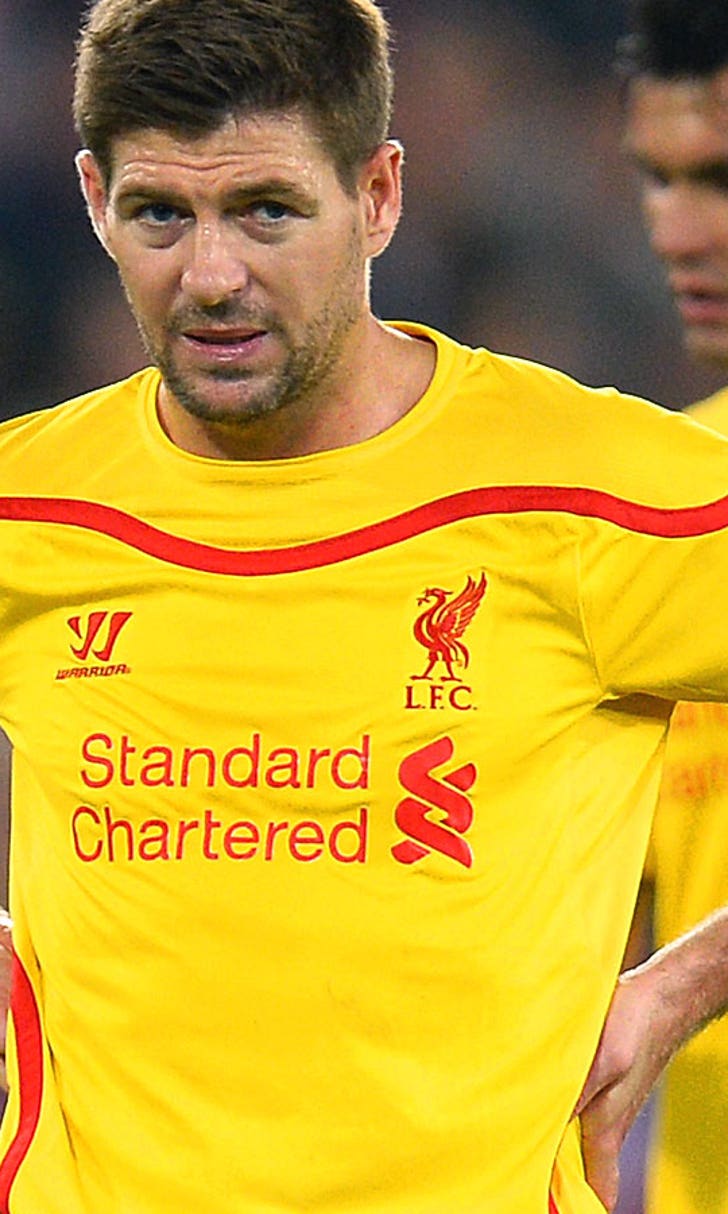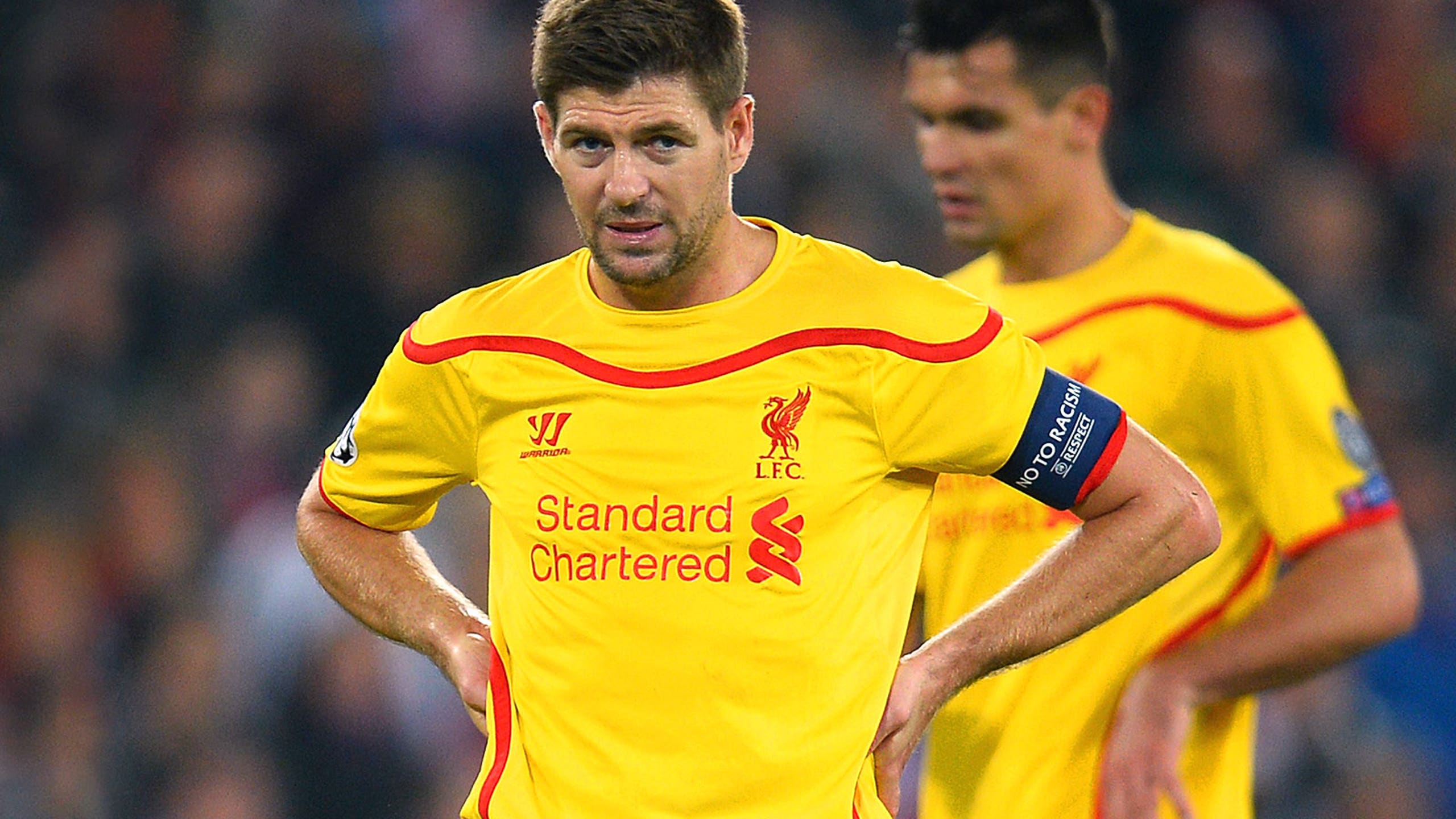 Liverpool still in have hope in Champions League despite mediocre performances
BY foxsports • December 8, 2014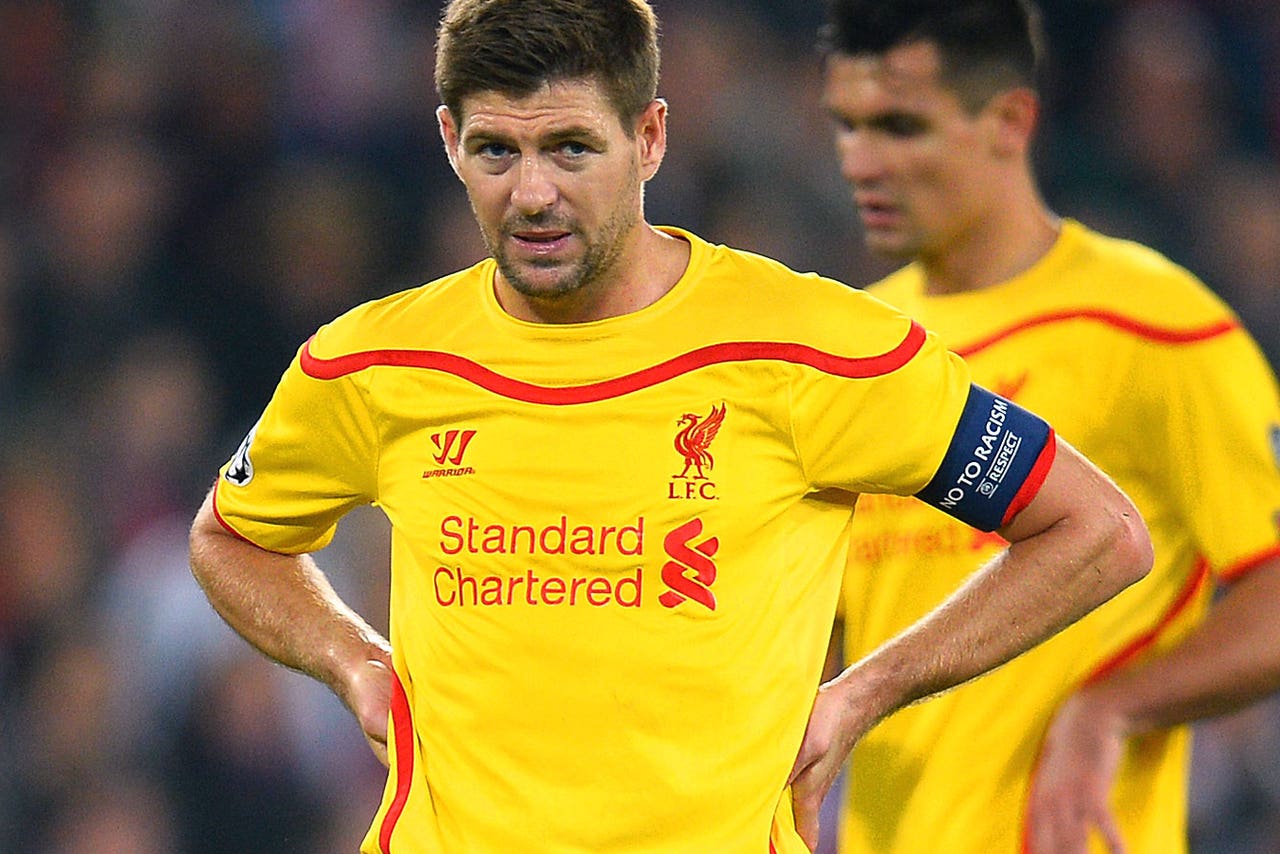 Somehow, some way, Liverpool are still in this thing. They have won just one of their five UEFA Champions League games this season. Worse still: they have lost three. Yet when the Reds take on FC Basel at Anfield on Tuesday (Live, FOX Sports 1, 2 p.m. ET), a win will put them into the knockout stages and among the 16 best teams of Europe.
To say it's been a rocky road in Europe is to flatter the path Liverpool has taken in their first season back in the Champions League since 2009-10. They actually won their European opener, at home to teensy Ludogorets Razgrad, who had reached the tournament through something of a miracle: a defender, standing in for the sent-off goalkeeper, saving several penalties in a shoot-out to reach the main tournament.
But they won that game on Steven Gerrard's 93rd-minute penalty, after Ludogorets had equalized in the 91st minute. It would be the Reds' last win. Liverpool lost away to Basel, home and away to Real Madrid and then allowed Ludogorets to equalize in the final minute on the return date in Bulgaria. 
Yet Real Madrid, the side that schooled Liverpool twice, have done them a rather sizable favor. They've run the table, winning all five of their games. As such, the race for second place in Group B has remained wide open. The Reds, with their four piddling points, trail Basel, who only have five. Ludogorets also have four, but because of the tiebreakers, can only reach third place and the spot in the UEFA Europa League's round of 32 it comes with.
Domestically, Liverpool are a perfectly mediocre 6-6-3 with 19 goals for and 19 against. They sit in 9th place there, and it is looking like all is long lost, with five full months of season to play yet. Luis Suarez proved irreplaceable when the erratic Uruguayan forward left for Barcelona this summer, in the midst of yet another long ban for biting for an opponent. 
But for the first time in six seasons, Liverpool might reach the knockout stages of the Champions League. In a year marked by underperformance, lacking all the fortune and energy of last year's overperforming campaign, no less. 
This seems to be a new reality for the Reds. A decade or so ago, they reached two Champions League finals in three years – miraculously beating AC Milan after a three-goal deficit in 2005 and then losing in the rematch in 2007. But it's hard for a club like Liverpool, who are big but not giant, to compete consistently. Their domestic season is too taxing; they are spread too thin.
They knew this year would be a good deal harder than the last. Liverpool didn't play in Europe last season, allowing them to focus almost entirely on the league. This year, that heightened workload has taken its toll. Suarez's sale and the long-term injury to his fellow striker Daniel Sturridge has hurt badly, yet they remain alive. And with a win on Tuesday, they can set about salvaging what might otherwise be a lost season.
The other game to watch is AS Monaco-Zenit St. Petersburg (Live, FOX Soccer 2 GO, 2.45 p.m. ET). Both teams expect to advance to the round of 16 as a return for heavy spending in the transfer market over the past few seasons. Zenit, at least, are having success at home, running away with the Russian league.
But the real prize for a club with that much money pumped into it – the likes of Hulk and Axel Witsel were jaw-droppingly expensive at a $130 million total outlay when they were brought in from Portugal three summers ago – is European success. Several times over the last few years, they have showed well in the tournament but failed to reach the quarterfinals. It's probably time for them to change that.
Likewise, Monaco brought in a slew of big-money players in the summer of 2013, adding James Rodriguez, Joao Moutinho and Radamel Falcao. James and Falcao have since moved on, and the ambition of the project in Monte Carlo has been scaled down some. After second place in Ligue 1 last year, Monaco now linger in seventh after a tepid start. Still, the squad is strong and things are expected of them.
When they face off on Tuesday, Monaco (eight points) need only a tie with Zenit (seven points) to advance but could top the group with a win – that depends on how Bayer Leverkusen (nine points) do away to Benfica (four points).
---