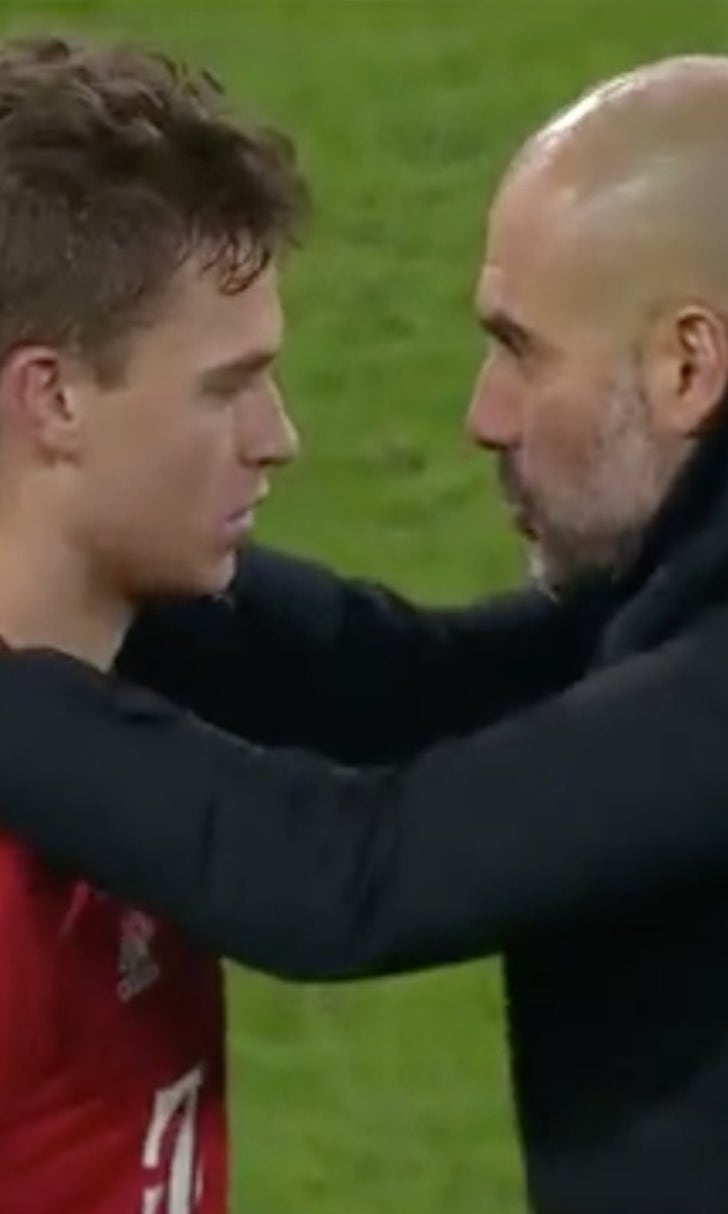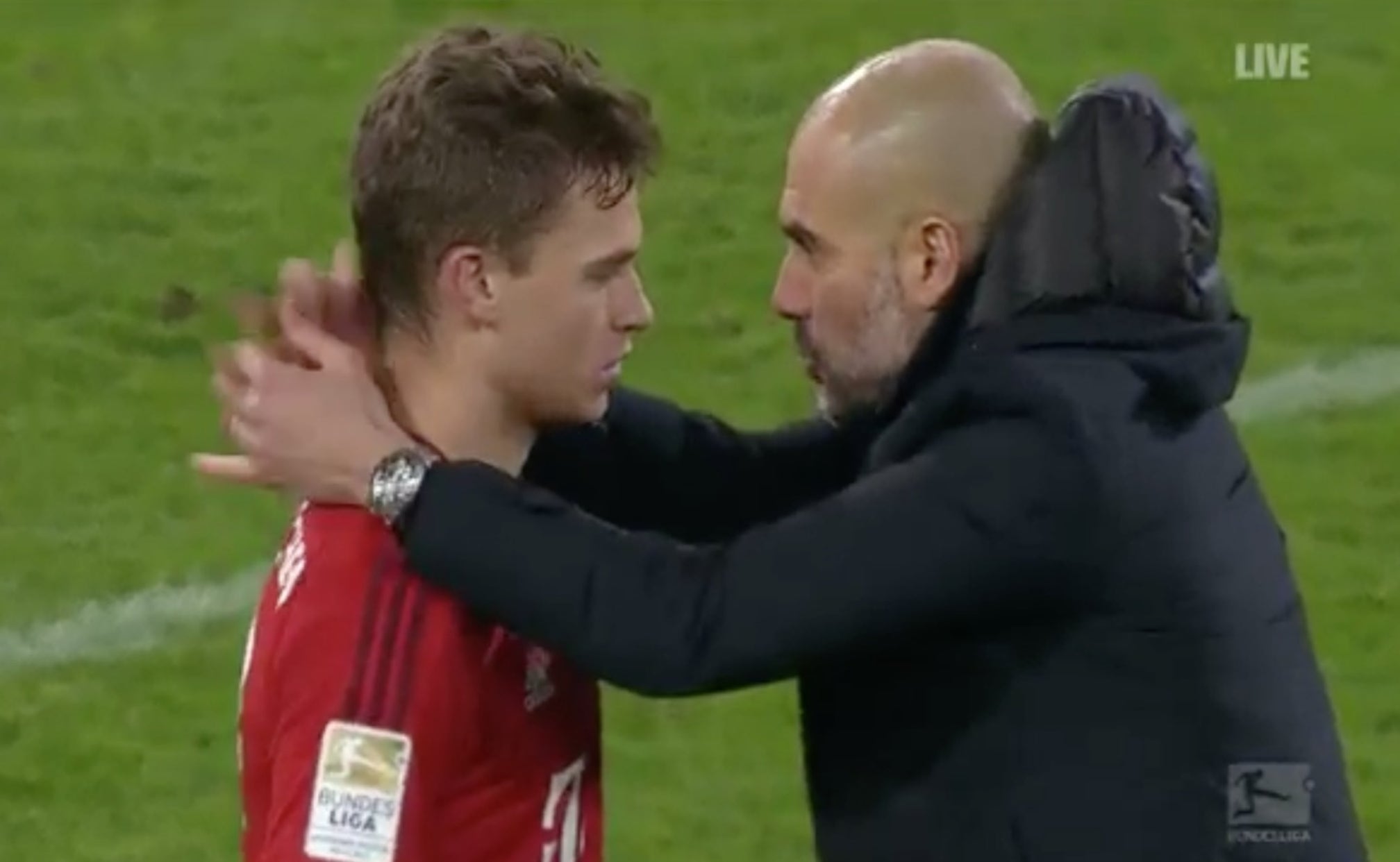 Joshua Kimmich was so good that Pep Guardiola lost his mind
BY Ryan Rosenblatt • March 5, 2016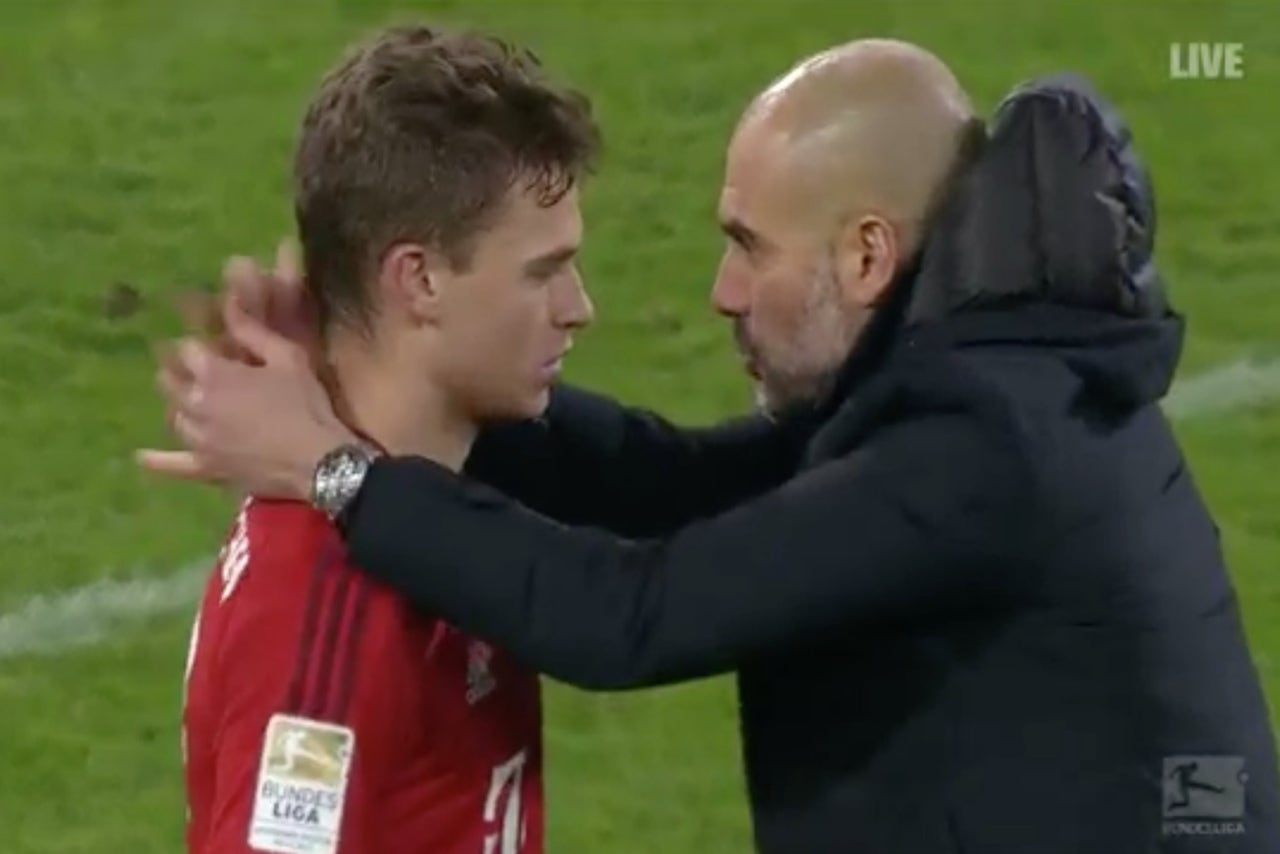 Joshua Kimmich is a 21-year-old midfielder at Bayern Munich. That's a tough enough position to be in - the pressure of such a big club at such a young age isn't for everyone - but then an injury crisis to Bayern's defense meant that he had to play at the back and learn a brand new position on the fly.
So there was Kimmich, now a defender, starting for Bayern Munich in Der Klassiker against Borussia Dortmund with the Bundesliga title hanging in the balance. It was a recipe for disaster, except Kimmich was anything but. He was one of the best player on the pitch, helping Bayern keep a clean sheet and maintain their five-point lead over BVB atop the Bundesliga table.
And yet, that wasn't good enough for Pep Guardiola after the match, who had more lessons to impart on the kid.
Lessons:
1) Guardiola is a crazy person
2) He knows he's a crazy person and that's why he keeps hugging Kimmich even when he's trying to teach
3) Aw that's adorable
4) Seriously, Kimmich was awesome
5) Oh god Kimmich can get even better and he's going to be a monster
Just spend the next few minutes watching Kimmich's goal-saving tackle of Marco Reus on a loop.
/drool
---
---