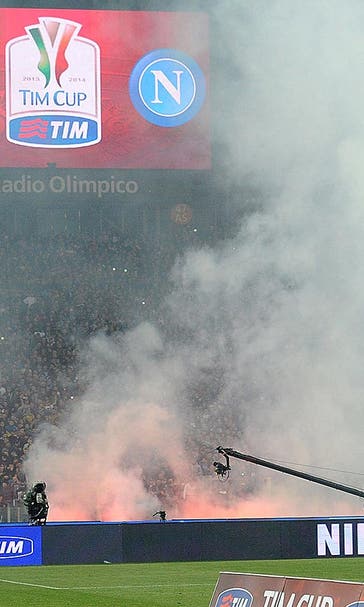 Italian federation punishes Napoli, Fiorentina over fan violence, chants
BY foxsports • May 8, 2014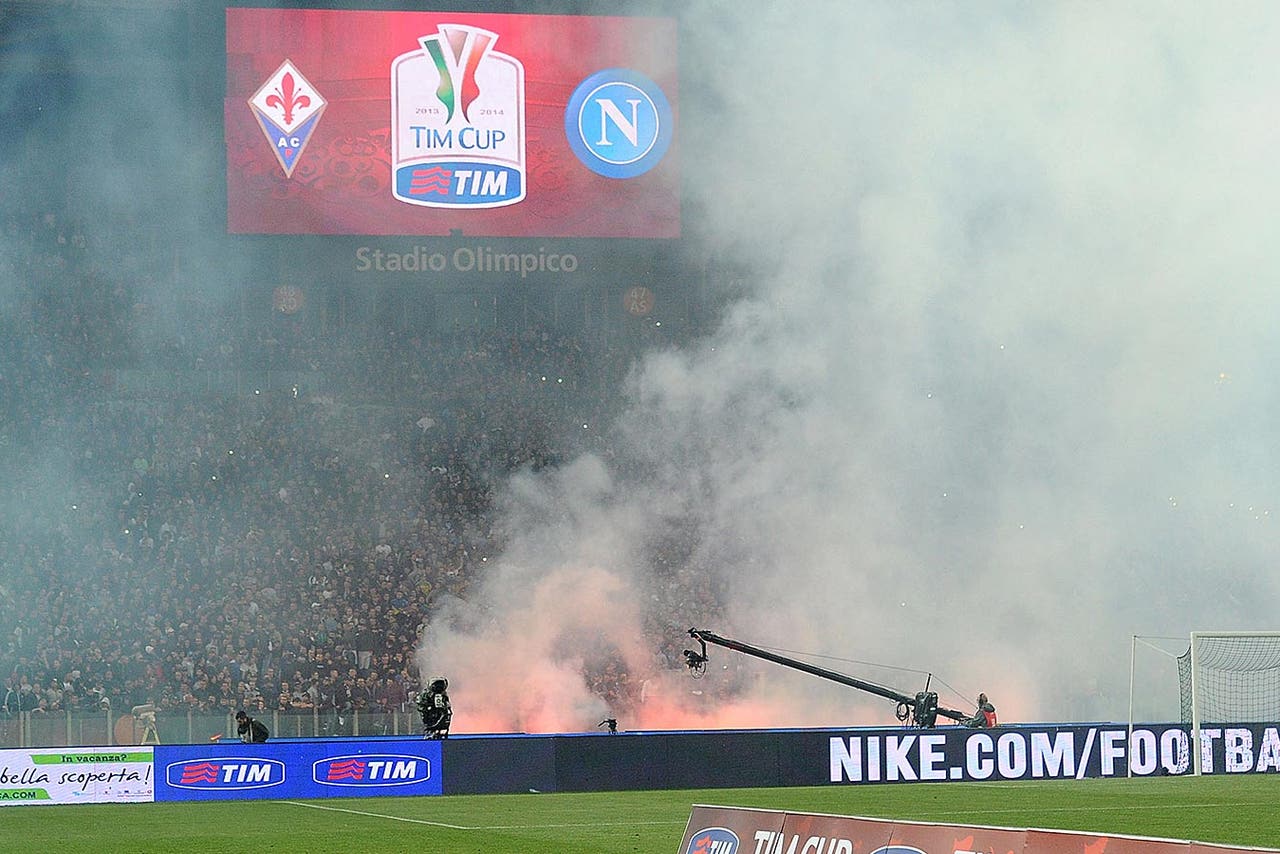 Napoli have been fined 60,000 euros and given a two-match stadium ban as punishment for Saturday's incidents that marred the Coppa Italia final in Rome.
The game started with a 45-minute delay after Napoli supporters threatened to invade the pitch following the news that three of their fans had been shot outside the Stadio Olimpico. The Azzurri supporters pelted match organizers with flares and smoke-bombs before kick-off, while a section of those fans then invaded the pitch after the game and stole material from both benches.
The Lega Serie A said in a statement: "Napoli have been punished for violent conduct of their supporters, which led to a fireman getting hurt, for their fans' intimidating approach that saw them threaten a pitch invasion, which was considered a serious threat to public order.
"Napoli are also sanctioned after 200 of their fans stormed onto the pitch after the game and stole material from both benches."
Fiorentina, who lost the final 3-1, have not escaped punishment after a section of their fans directed discriminatory chants towards Napoli supporters. The Viola have been fined 20,000 euros and given a suspended sentence of a partial stadium ban for one game.
Napoli, who travel to Genoa to face Sampdoria on Sunday, have announced they will appeal against the punishment.
---