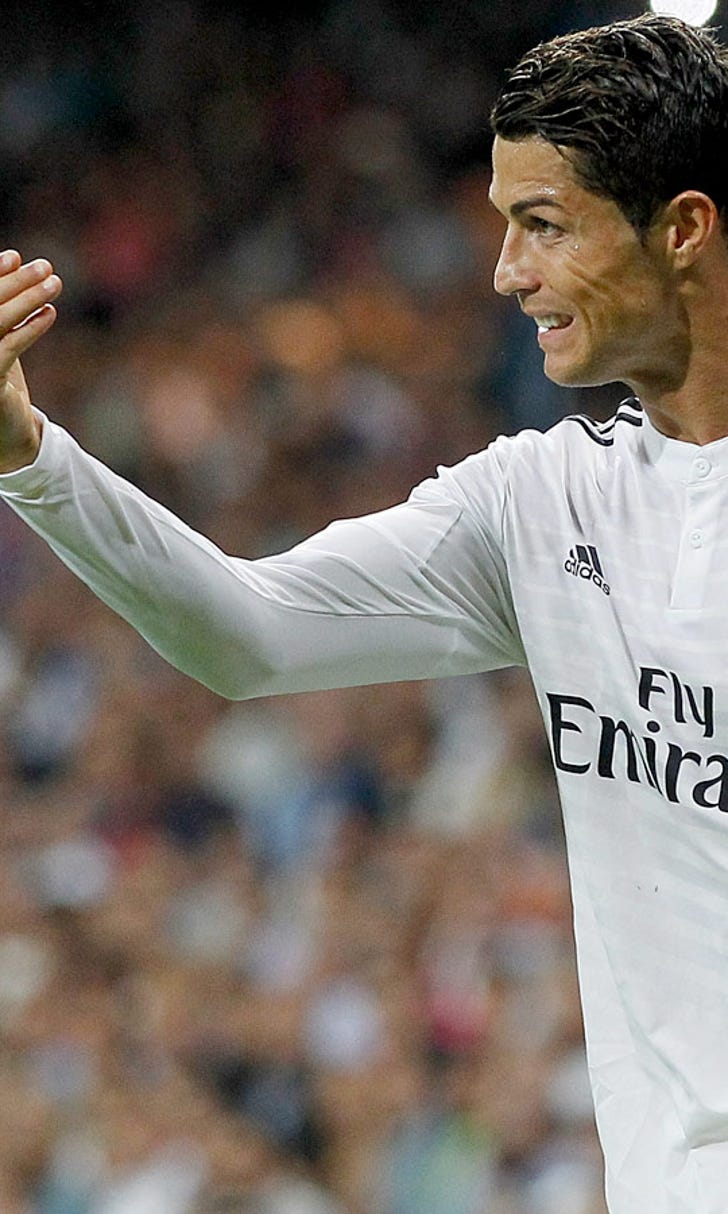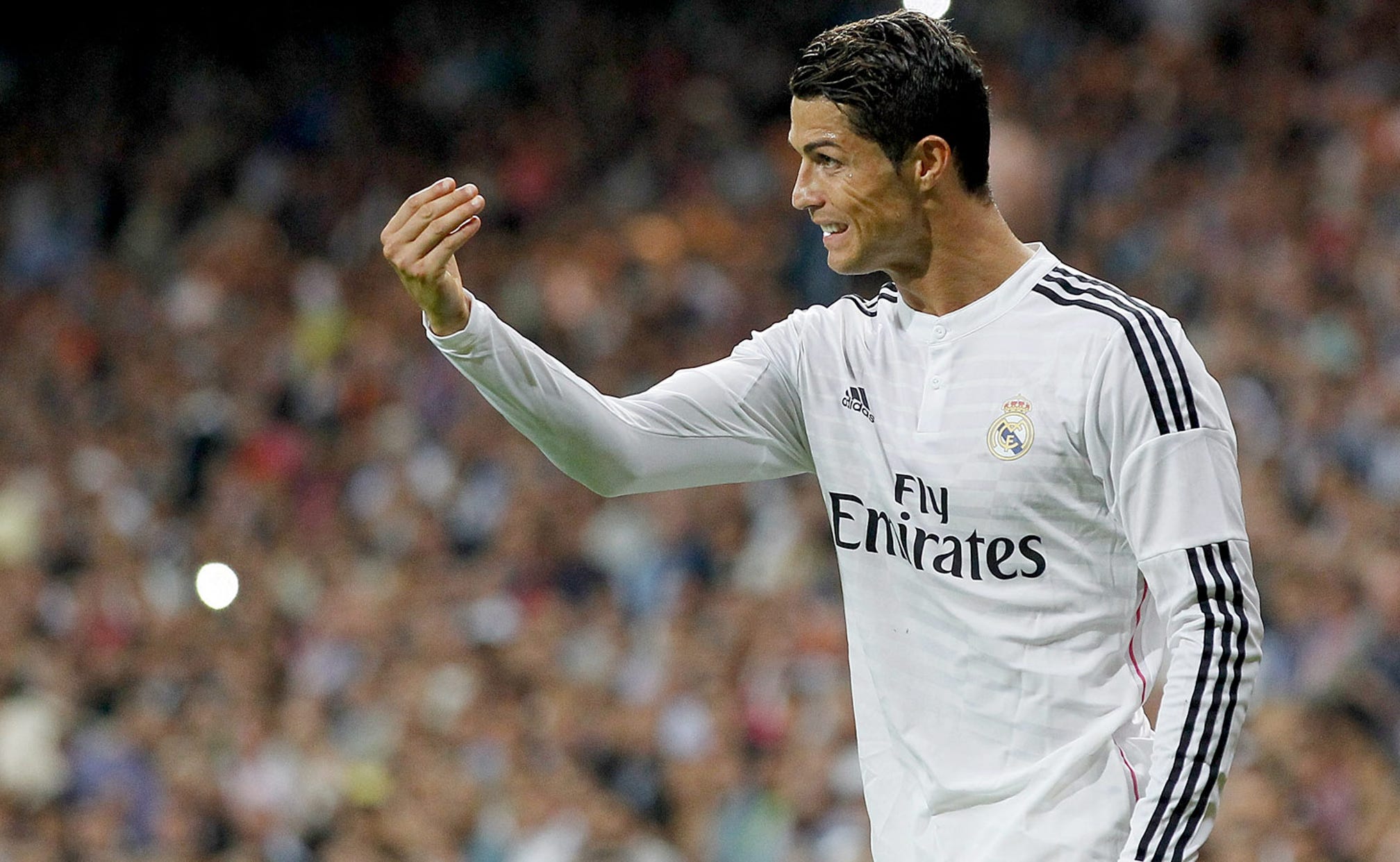 Is there any club that can challenge Real Madrid or Barcelona for the title?
BY Ian Hawkey • October 5, 2014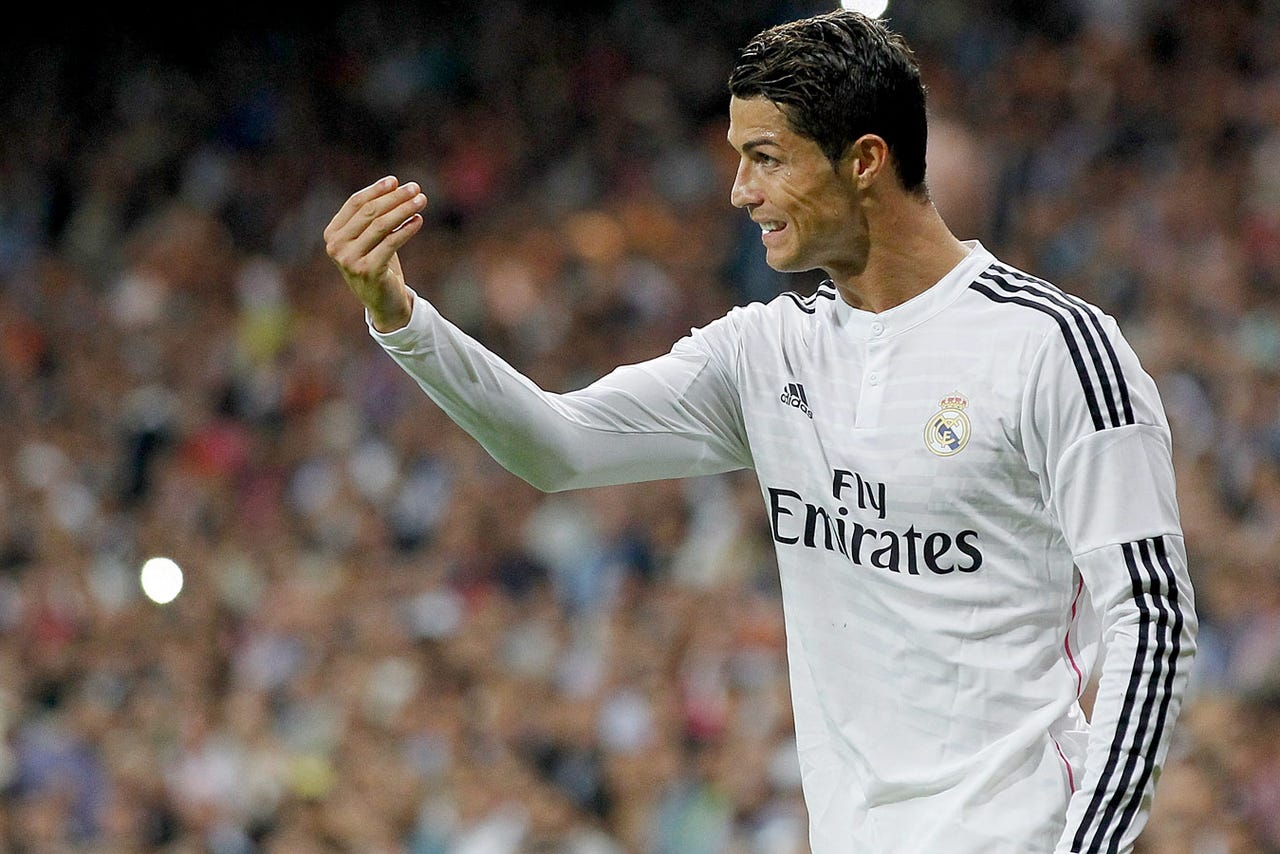 Much of what is wrong with La Liga has been laid bare over the last week in Spain. Insidious suspicions that provincial clubs regularly offer financial incentives to players of other, disinterested teams to play harder, or to ease up, when the fight against relegation becomes intense at a season's end are now being examined by state investigators. And the elite end of the league, old truths about a lack of competitiveness became apparent on the pitch.
On Sunday night, the third-best team in last season's championship took on the fourth-best. Two Champions League contestants: and it was no contest at all. Real Madrid established their advantage over Athletic Bilbao at the Bernabeu within three minutes, 1-0 thanks to Cristiano Ronaldo's 11th Liga goal of the season. His personal total had risen to 13 by the final whistle, Ronaldo scoring Madrid's fifth in a 5-0 demolition that might have been heavier but for Gorka's sharpness in the Athletic goal.
Appreciation of Ronaldo should not be diminished by the fact that he stars in a league made up of two mighty juggernauts, his Madrid and Barcelona. of another three or four middleweight clubs, and then another 14 strugglers. It is to his credit that when he is guiding the Real juggernaut he can make almost any opponent seem supine. But Ronaldo, a soccer player sensitive to how he is regarded, will hope history remembers his milestones with awe rather than with people muttering he reached many of then playing in an unbalanced league.
Yet more landmarks were passed by Ronaldo against Athletic. His 22nd hat-trick in La Liga, in what is only the beginning of his sixth season in Spain, puts him at the top of an exclusive list of soccer players to have scored three or more times in a match in the history of the competition, next to the great Alfredo Di Stefano and Telmo Zarra.
It was Ronaldo's third hat-trick in 2014-15, his ninth, tenth and 11th goals in his last four matches in Spanish domestic matches. He has, after seven completed matchdays so far, personally outscored every single one of the teams below sixth place in the Primera Division. Athletic Bilbao, currently third from bottom, left the capital with the sobering thought that Ronaldo alone has registered three times as many goals as their entire squad.
"We are getting better and better," said Ronaldo after Madrid's fourth successive league win, "and we are improving various aspects of our game." His, and his team's horizons are now set very firmly on October 25th, and the visit of Barcelona, La Liga's leaders, a team yet to concede a goal domestically, to the Bernabeu.
So is the title-race already, once again, a matter of either Real Madrid or Barca? In answer to that question, the most significant blitz of the weekend was not so much the demolition of Athletic by Ronaldo and Karim Benzema -- the France striker scored Madrid's other two goals --€" but the 13 minutes in which Valencia scored three times against the defending champions, Atletico Madrid, a day earlier.
If Spain is to have a true 'third force', a consistent contender for La Liga that is neither Barca or Real, then it will have to be a team who are well-organised and resilient enough to compensate for not having a Ronaldo or a Lionel Messi at the front of their attack. Last season, refreshingly, Atletico did that. But their 15 minutes of frailty against Valencia cast severe doubt on how sustainable their challenge to the Big Two is.
And Valencia? Of all the Spanish clubs who have threatened the hold on power that Barcelona and Real Madrid share, theirs has been the most consistent challenge in the course of the new millennium. Valencia are currently second in La Liga, and their long-term financial difficulties may soon be eased if the promises offered by the would-be new patron, the Singaporean billionaire Peter Lim, are delivered.  
Valencia sit second right now, sharing with Barcelona the only unbeaten record in La Liga. Their wounding of Atletico looks like a coup, a statement of intent, and their good luck is that the fixture list has postponed the higher-calibre tests of their credentials until the end of November, when they host a Barcelona who will by then have Luis Suarez available, after his suspension, and early January, when they come back after the winter break with a home game against Ronaldo's Madrid.
The hope is that Valencia can be more than just spoilsports, that they will have preserved their own ambitions in the title-race at least by the halfway stage. Even the executives of Madrid and Barcelona acknowledge that, for all the unpleasant shock of Atletico's championship triumph last May, La Liga needs to be more than a story, year in, year out, of just two mighty clubs. And their great players need the stimulation. As Emilio Butragueno, Madrid's Institutional Relations director, commented after yet another Ronaldo hat-trick: "He may be a world star but he plays like each day is a new challenge." That is a real forte of Ronaldo's, because, too often, the challenge facing him is rather brittle.
---