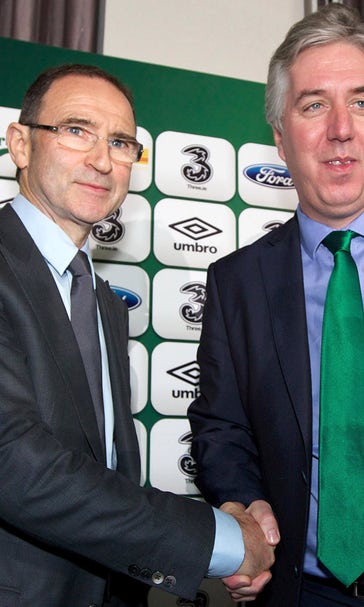 Irish chief Delaney apologizes for singing republican song
BY foxsports • November 25, 2014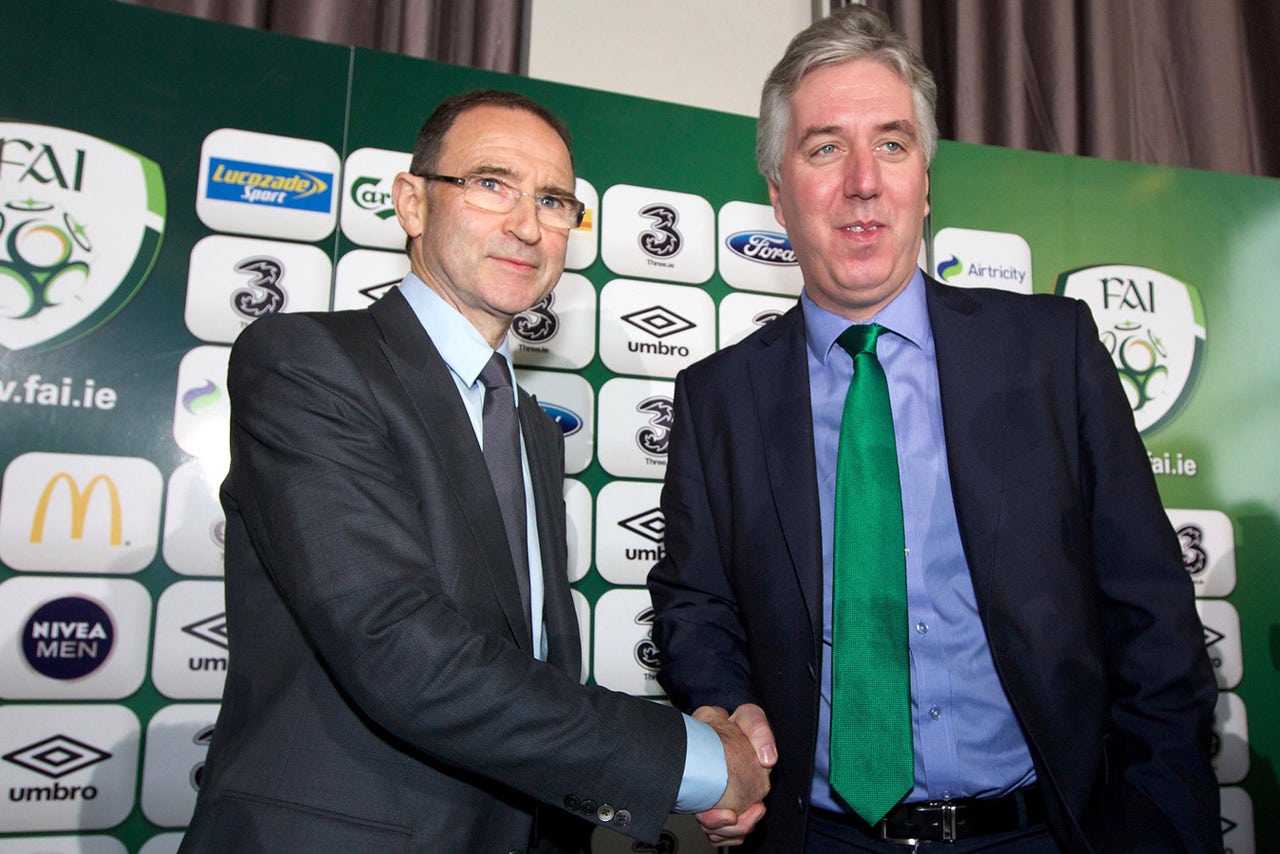 The head of the Football Association of Ireland has apologised for any offence caused after he was filmed singing an Irish republican ballad in a Dublin pub.
A video showing John Delaney singing 'Joe McDonnell' - a song about a provisional IRA member who died in prison in 1981 following a hunger strike - was posted on YouTube.
Delaney said he comes from a nationalist background but is against violence and does not agree with all the lyrics in the song.
The timing is embarrassing however given that the Republic of Ireland are due to host England in March and Roy Hodgson having apologised last week for England fans singing 'No Surrender' during the match against Scotland at Celtic Park.
Delaney told RTE 2fm: "First of all, Joe McDonnell is a song that has been sang in my presence and I have chipped in on a number of occasions in the past. I am not somebody who supports violence at all.
"When you sing a song like that, you don't believe in every word that is in the song. I sing a large number of songs, maybe five or six different ones. It's normally done in a private way when there is a sing-song. It's a typically Irish thing we do. We sing songs amongst our group and you expect it to be kept to the group.
"In fact over a large number of years I have been working closely on cross-border initiatives in football to break down barriers. I am just not a violent person. My grandfather fought in the Civil War and he also fought in the War of Independence. I have always said I have a nationalist background.
"Unfortunately, on occasions people use camera phones in a sly way and try to tape it - people who are not in your company - and they try to make it something bigger than it is.
"What I will say is that if the song offends anybody, of course I'm sorry. It is not in my nature to want to offend people. It was something I have sung or had sang in my presence in the past."
Delaney said that the Ireland team have often joined in singing of similar songs going back to Jack Charlton's time in charge, such as 'Sean South from Garryowen' which is about another IRA member.
He added: "I'll give you an example. Sean South from Garryowen has been sung on the Irish team bus for years, from the Jack Charlton era, right up to the current era.
"If people want to tape these things in what I would call a sly way, and then try to make them public, it is wrong. But I do accept that if I have upset anybody here, I'm sorry.
"Many of us have a nationalist background but are non-violent and sing songs but don't believe in all of the lyrics."
---