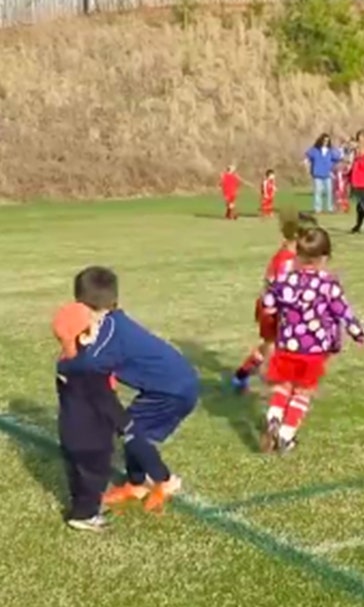 Hug break! Youngster stops mid-game to give his brother a squeeze
May 4, 2016

Move over, Jack and Bobby Charlton, we have a new favorite set of soccer brothers. OK, so maybe that's a bit premature, but you have to take a look at this video that surfaced over the weekend, via America's Funniest Home Videos.
There isn't much context, but it certainly appears that the boy, in the middle of his soccer game, stops playing to give his little brother a quick hug. As if youngsters playing soccer isn't cute enough. And that backwards hat on little bro! It's all terrific.
If this doesn't warm you heart, you might need to get that checked out. And sure, if you want to be a Grinch, he totally whiffed on the tackle before stopping for the quick bro-hug, but it looks like he's clear on the break before the video ends.
Either way, we're going to pretend that the impromptu love resulted in a goal. BRB ... I'm off to give my big brother a call.
---