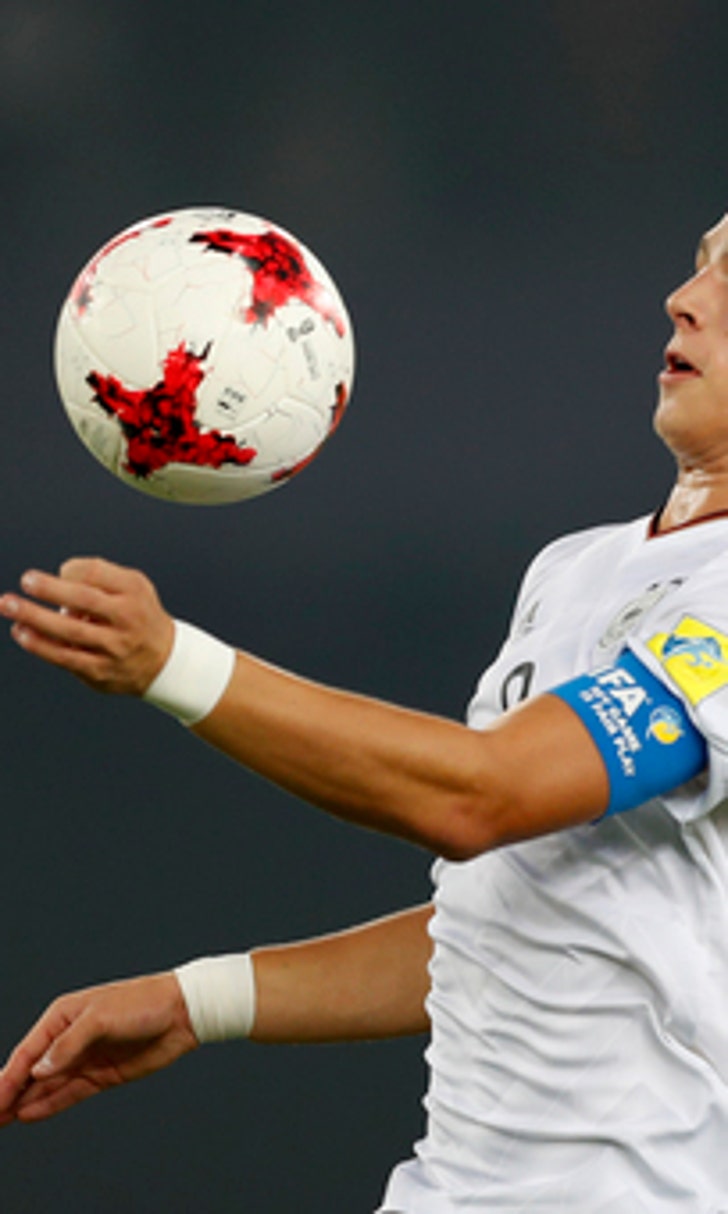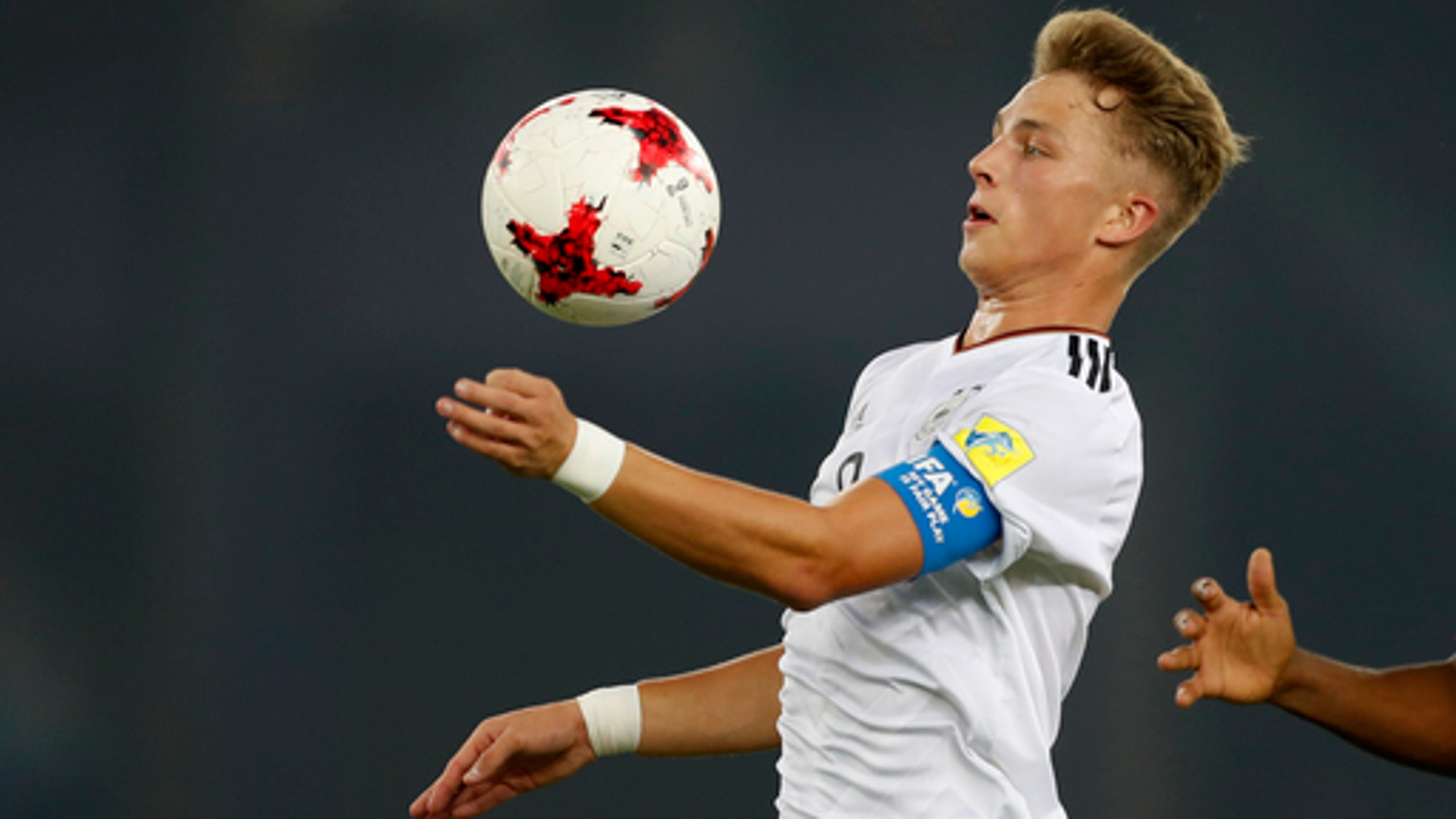 Hamburg hopes pinned on 17-year-old Jann-Fiete Arp
BY AP • December 7, 2017
BERLIN (AP) Hamburger SV is relying on a 17-year-old school kid to avoid being relegated from the Bundesliga for the first time in its history.
Jann-Fiete Arp has played in the last five games - starting the last four - and chipped in two goals as Hamburg earned two wins and a draw to move above the relegation zone.
The first Bundesliga player born this millennium, Arp also became the first to score in the league when he netted against Hertha Berlin in October.
''It was one of, if not the greatest, moment in my career so far,'' Arp said.
He has been called ''Germany's answer to Harry Kane,'' the England striker whose six goals helped Tottenham finish ahead of Real Madrid in their Champions League group.
''He's a massive talent,'' Hamburg coach Markus Gisdol said of Arp, a forward who joined the club when he was 10.
Arp played for Hamburg's under-17 team last season, scoring 26 goals in 21 games. He also played four games for the under-19 team at the end the season, scoring twice.
But Arp really garnered attention with his performances as captain for Germany at the European Under-17 Championship in Croatia, where he scored the quickest hat trick in tournament history in 12 minutes against Bosnia and Herzegovina. He scored another hat trick against Ireland and another goal against the Netherlands before Germany lost on penalties to eventual champion Spain in the semifinals.
Arp's performances prompted Hamburg to renew his contract to 2019 in the offseason, though the club already wants to extend that deal given the interest in the youngster.
''Fiete is very relaxed about the fact that many big clubs are interested in him and all that he's going through at the moment,'' Hamburg sporting director Jens Todt said. ''He's a very grounded young guy.''
Arp prefers to be simply called Fiete.
''The only one who says Jann-Fiete is my mother when she's annoyed, and that's how it should stay,'' he said.
Arp, who will take his final school exams next year, is taking his progress in stride and appears to have ruled out a move for now.
''This year has gone extremely well for me. But I know I have to keep working and really want to do that at HSV,'' Arp said after renewing his contract.
Recently Arp was linked with a move to Chelsea. Not true, Hamburg said.
''Some people write fanciful things and there will be many more fanciful things, not just about players, that also don't need to be commented on,'' Gisdol said. ''I'm not going to comment on all these pre-Christmas fairytales. Fiete's contract doesn't expire tomorrow. Jens Todt and (club chairman) Heribert Bruchhagen will find the right measures.''
Arp was late for training on Wednesday because he had to go to school. Last weekend, Hamburg had to make an application for Arp to be allowed to play in Freiburg because of the late kick off there. German youth regulations state that under-18s cannot work after 8 p.m.
Arp was frustrated in the 0-0 draw, but his difficulties arguably stemmed from Gisdol's decision to play him as a lone striker. He will have another chance to impress against visiting Stuttgart on Saturday.
''Naturally I haven't fully arrived physically in professional soccer. I'm working on it right now,'' Arp said. ''It's also a matter of confidence. The more you train and the more successful experience you have, the more confidence you get. My confidence is growing all the time and I'm happy about that.''
---
---