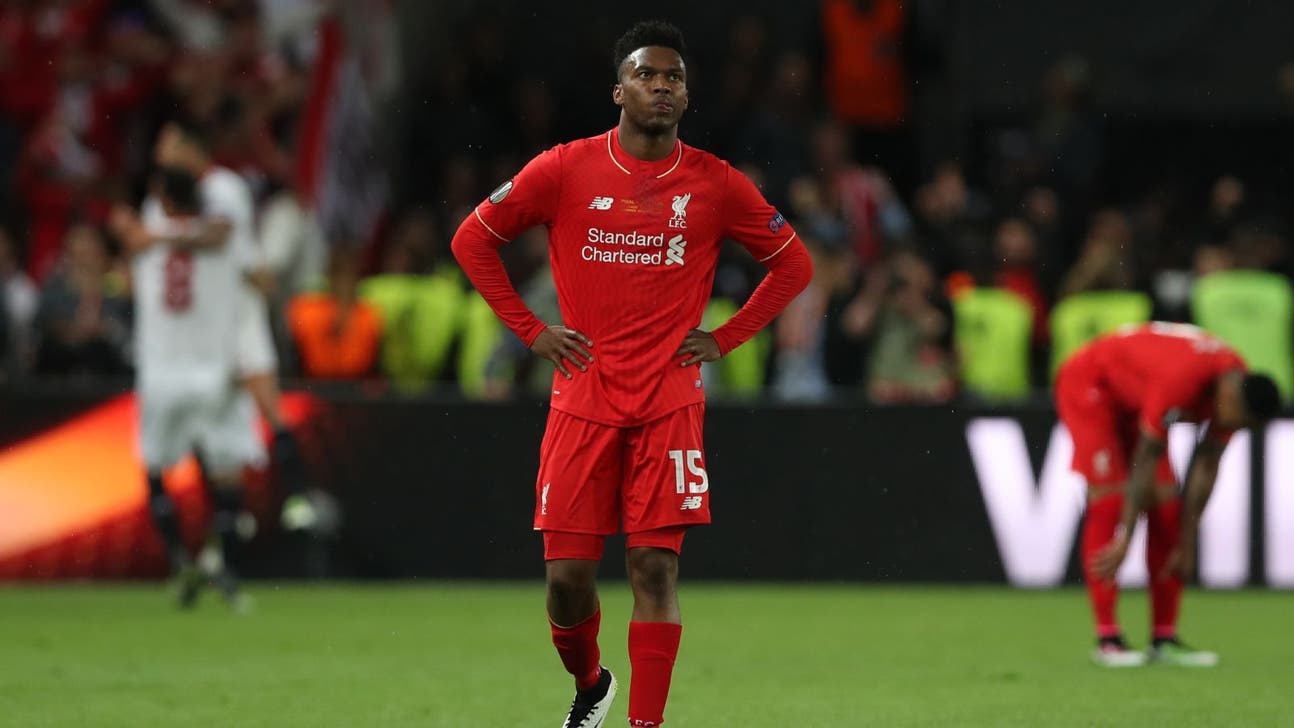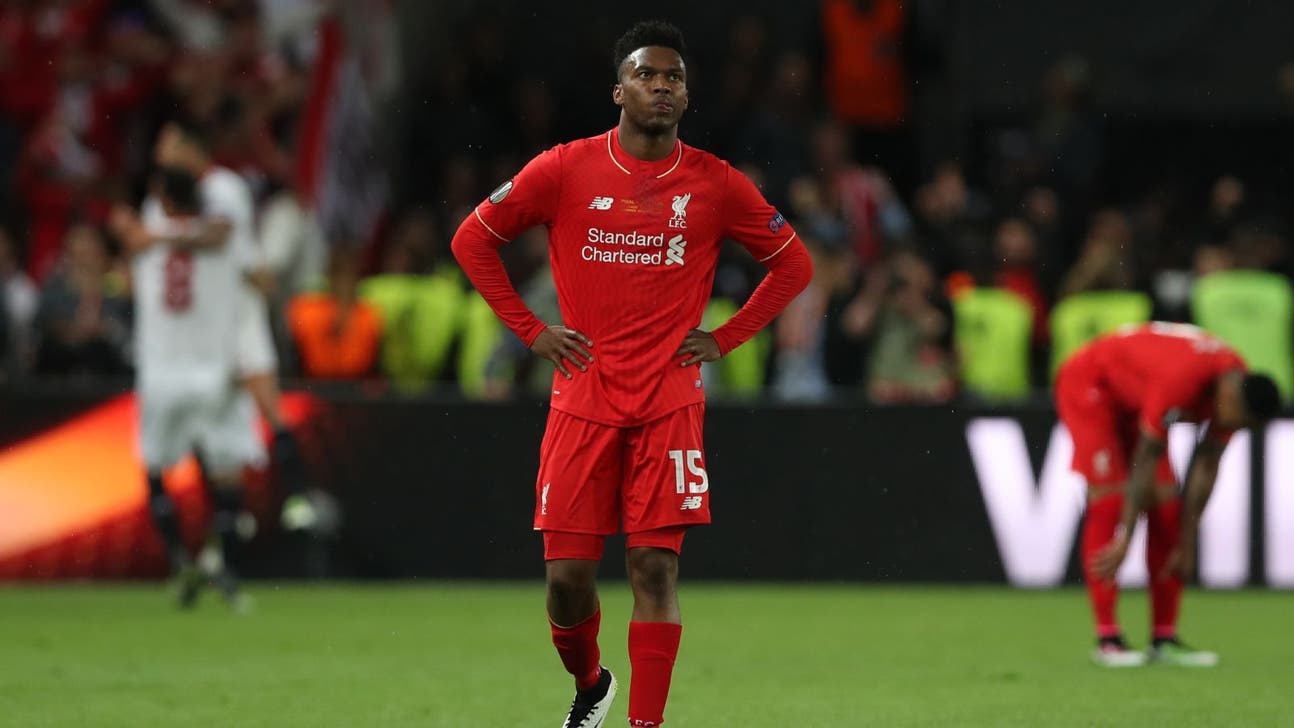 Europa final defeat to Sevilla was 'heartbreaking,' says Sturridge
Published
May. 19, 2016 5:39 a.m. ET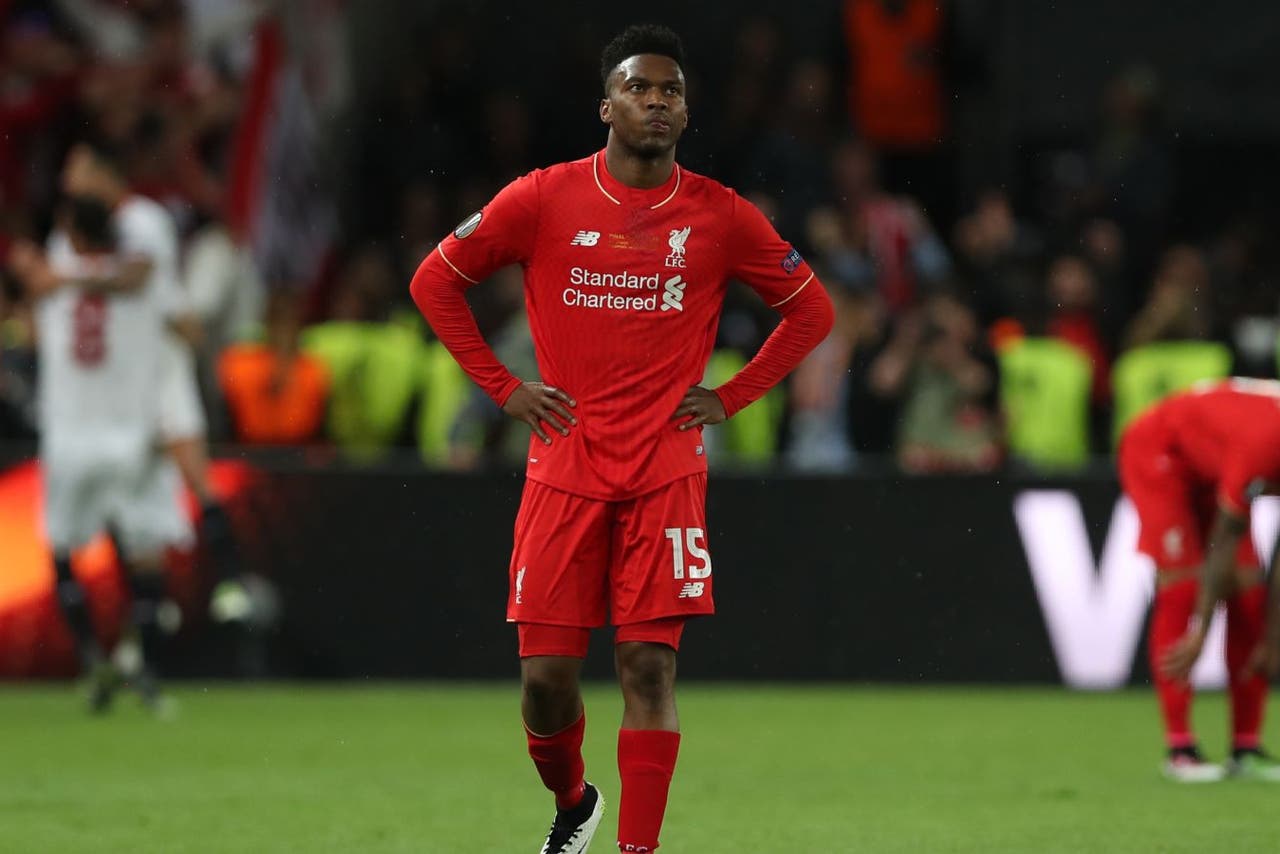 Daniel Sturridge said Liverpool's Europa League final defeat was "heartbreaking" after Sevilla's staged a stunning second-half comeback on Wednesday.
The England international scored a sublime opener to put the Reds in the driving seat at half-time, but Coke's second-half double helped secure a third successive Europa League title for the Spanish side in a 3-1 victory in Basel.
"They played well in the second half and it was nice to score but at the same time you want to come away with a winner's medal," the 26-year-old said.
"We worked hard out there. But to lose the game is heartbreaking. But that's football. When you lose in two finals it's hard to take and you just have to take it on the chin."
Liverpool's defeat comes nearly three months after losing the Capital One Cup final to Manchester City.
Sturridge will be desperate to put Wednesday night's misery behind him and will now focus his efforts on helping England shine at Euro 2016 in the summer.
The former Manchester City and Chelsea forward added: "The Euros are coming up and then it's pre-season. For England I will do my best and then next season we will go into that with a mentality to be the winner."
Following a season plagued by injury, asked about his fitness he added: "I'm good to go."
Meanwhile, Simon Mignolet expressed his thoughts at the prospect of the club not being involved on the European stage next season.
"We're all so disappointed and it'll take time to settle down after that," he told Sky Sports. "If you saw the way we played in this competition and the games against Manchester United, Villarreal and Borussia Dortmund, we did really well.
"But to play at the same level in the final is very important. And so everybody's very disappointed. Straight after the game the gaffer had a word and tried to explain things but it's so soon after the match.
"That's the feeling and that will stay with us for a while. All you can think of is losing the final but then over time you can think about it objectively. It will take time to find some proper answers."
---