Belgium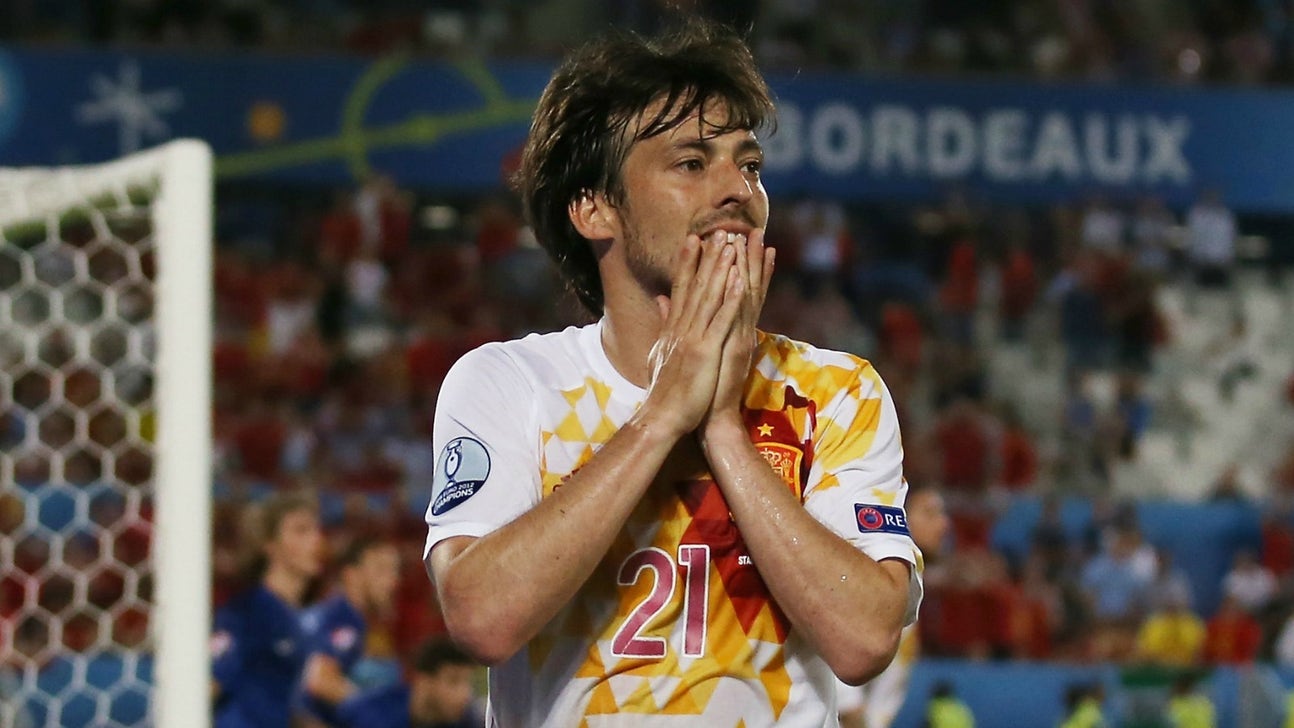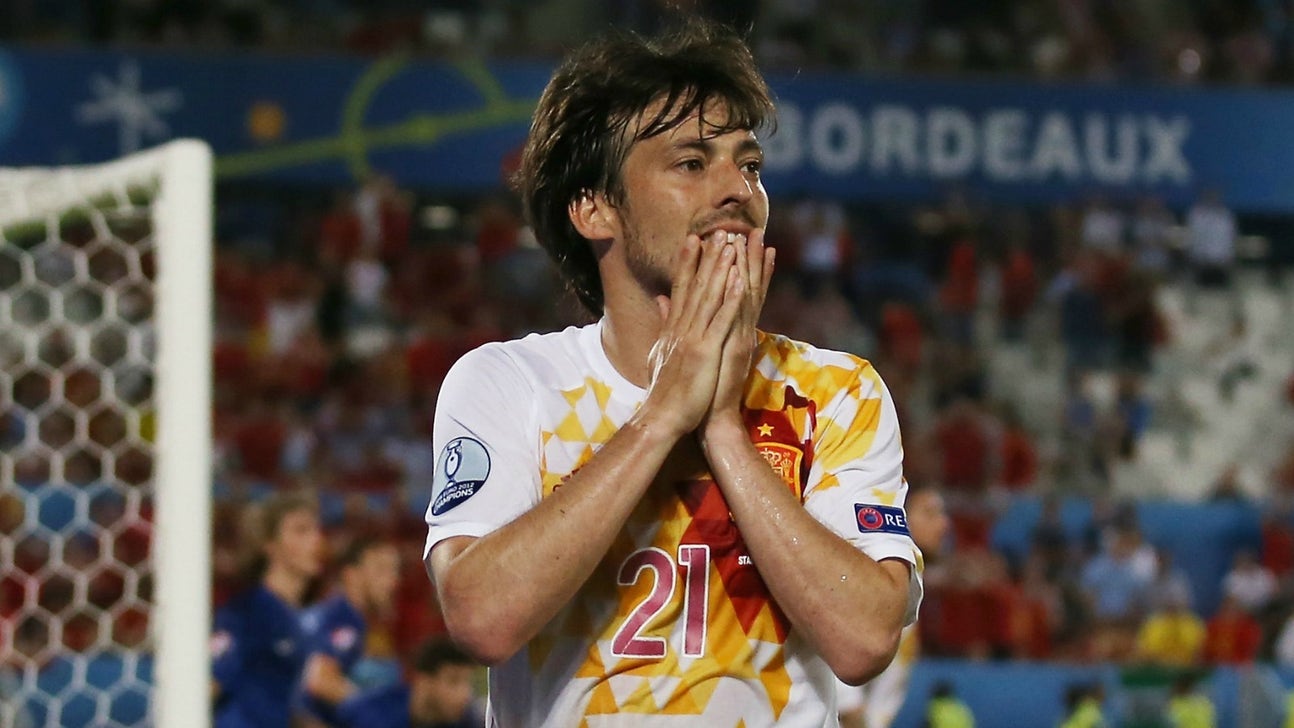 Belgium
Euro 2016 has a Bracket of Death and it's going to be incredible
Published
Jun. 21, 2016 6:45 p.m. ET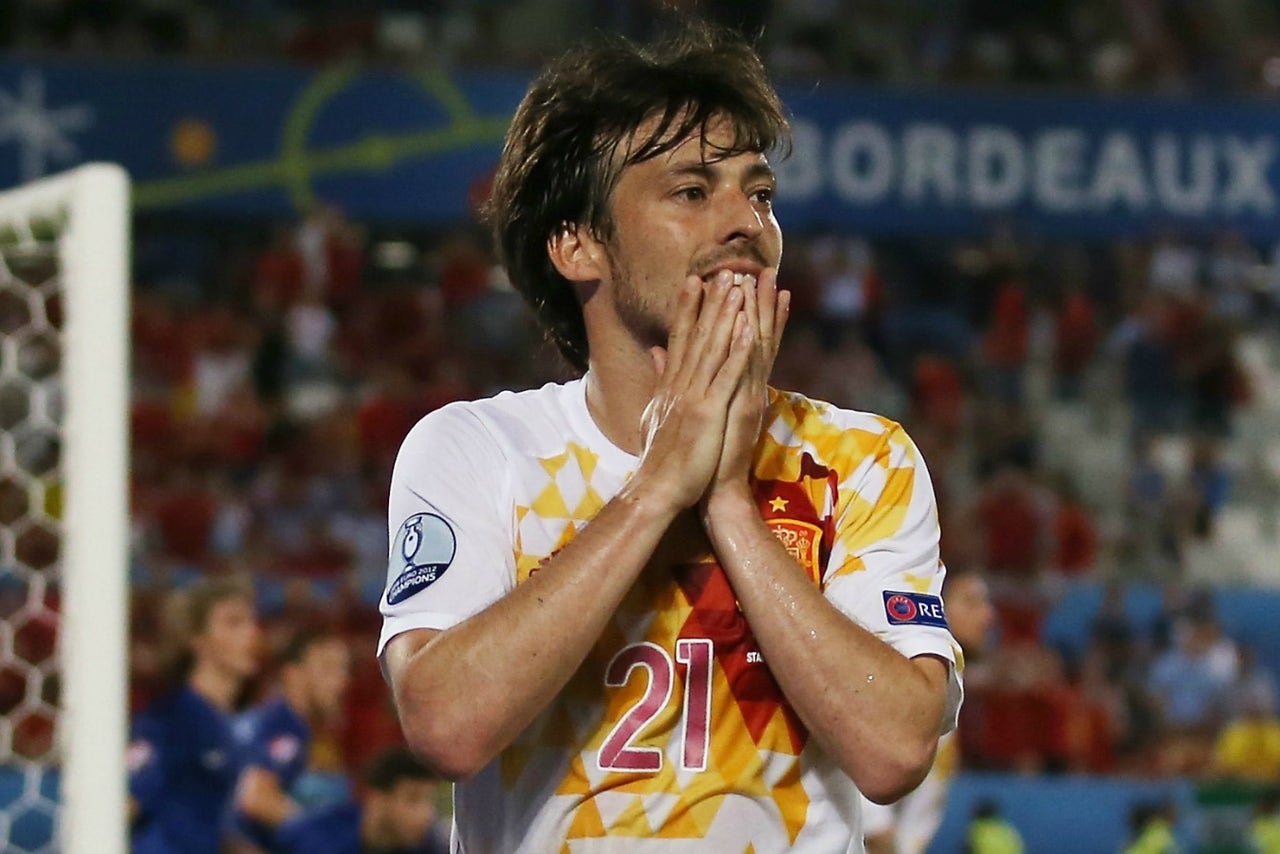 If you wanted drama at Euro 2016, you're going to get it in the knockout stages. Specifically, you're going to get it in one half of the bracket in the knockout stages.
Germany, Spain, France, England and Italy are all on the same side of the bracket, setting up a slew of potentially incredible matches. And almost undoubtedly making life hell for all five of those teams.
While most of the focus during the draw is on who lands in what groups, it also sets the stage for for how the knockout stages set up. The draw set the stage for Germany, France and Italy (or Belgium) all to wind up in the same bracket. That was going to be a chore no matter what.
But then England blew a late lead against Russia and couldn't find a breakthrough against Slovakia, dropping them to second in their group and into the same bracket with Germany, France and Italy. Then, as if it wasn't hard enough already, Spain fell to Croatia and they too joined the bottom half of the bracket.
So half of the bracket has the defending World Cup champions and the two-time defending Euro champions. Plus, there's the host and pre-tournament favorite, then a team that beat Belgium, the highest ranked team at the Euros, and finally a supremely talented England. Only one of those teams can make the final.
And that half of the bracket isn't even filled out yet. They could get No. 8 ranked Portugal in there, too.
If you're a fan of one of those teams, it's a nightmare. No matter how good your team is, you want the easiest a path possible. Having to go through a gauntlet of great teams can always hurt a squad. But if you're a neutral, it's going to be tasty.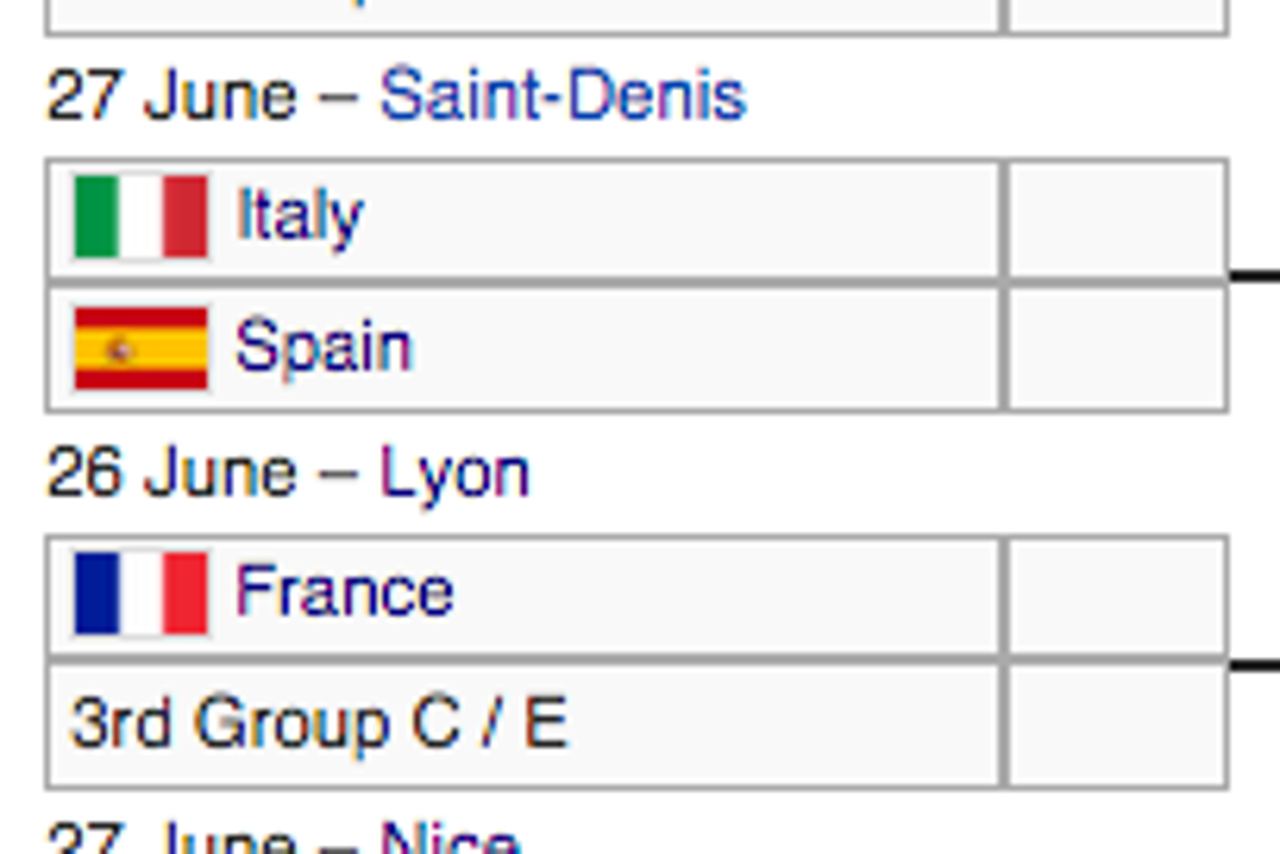 The fun will start in the round of 16, when Spain meet Italy on June 27. Then in the quarterfinals, the winner of that match will likely play Germany in a match that will feature two of the last three World Cup winners.
A France vs. England quarterfinal could also be in the cards. That is if Portugal don't trip up England in a potential round of 16 match first.
And then, after all that, there's a semifinal to be played among those teams. Plus the final ...
On the flip side, there's the other half of the bracket, where Croatia and Belgium have to be feeling good about their chance to make the final. But focus on the bottom half.
It's powerhouse vs. powerhouse. And we're going to get that two, three, four, maybe even five times. It's going to be a treat.
MORE FROM FOX SOCCER
---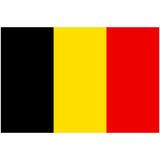 Get more from Belgium
Follow your favorites to get information about games, news and more
---
NEXT STORY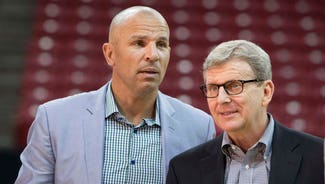 Bucks extend head coach Kidd through 2019-20