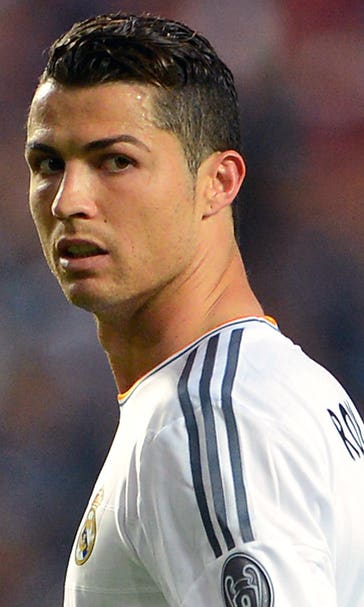 Cristiano Ronaldo struggling with injury ahead of World Cup opnener
June 4, 2014

LISBON, Portugal (AP) Portugal says forward Cristiano Ronaldo has tendinitis in his left leg to go with a left leg muscle injury as the team prepares for its World Cup opener on June 16 against Germany.
The Portuguese Football Federation also says in a medical report that Pepe, midfielder Raul Meireles and goalkeeper Beto all trained separately on Tuesday as they recover from injuries.
Ronaldo, the world player of the year, helped Madrid win the Champions League last month despite being hampered by leg injuries late in the season.
Portugal is in the United States, where it will play Mexico on Friday and Ireland next week in friendlies before heading to Brazil.
At the World Cup, Portugal also plays the United States and Ghana in Group G.
---