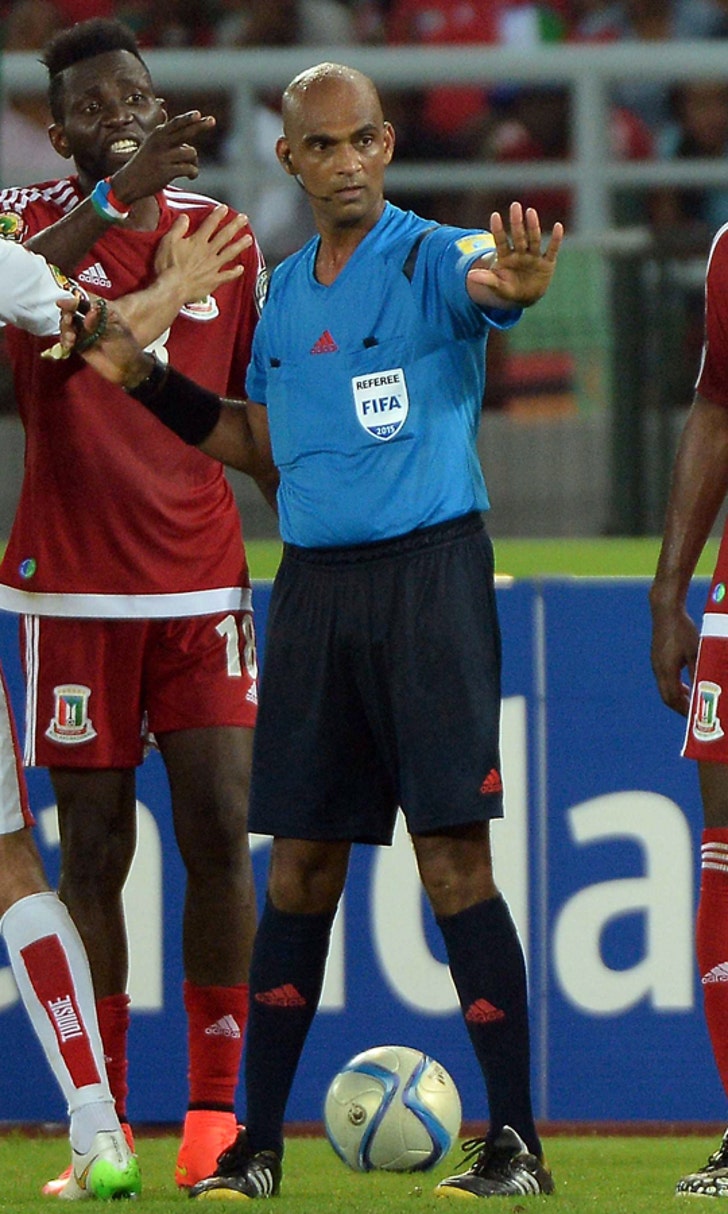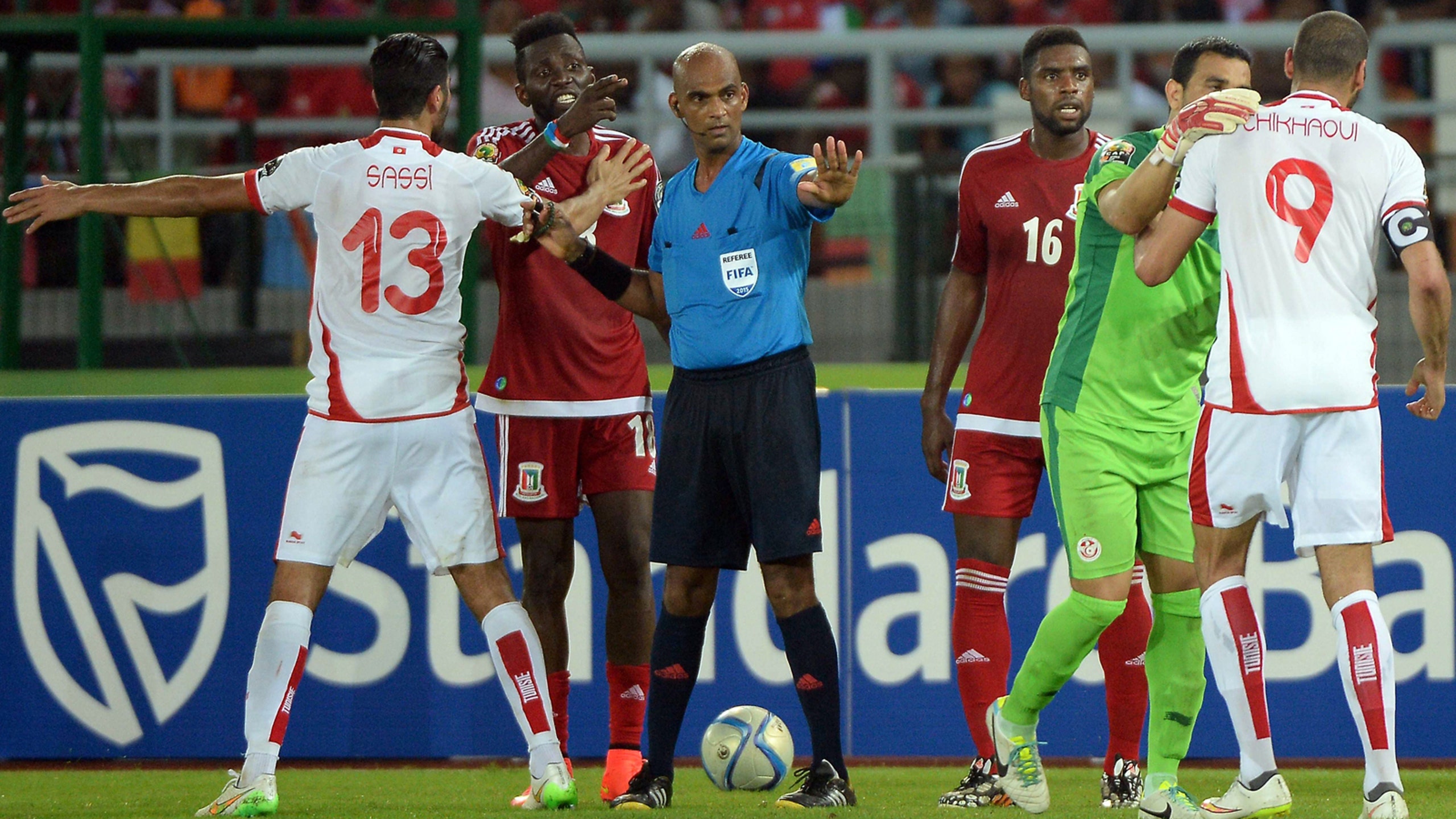 Controversy still lingers as Ghana face Equatorial Guinea in semi
BY Jonathan Wilson • February 4, 2015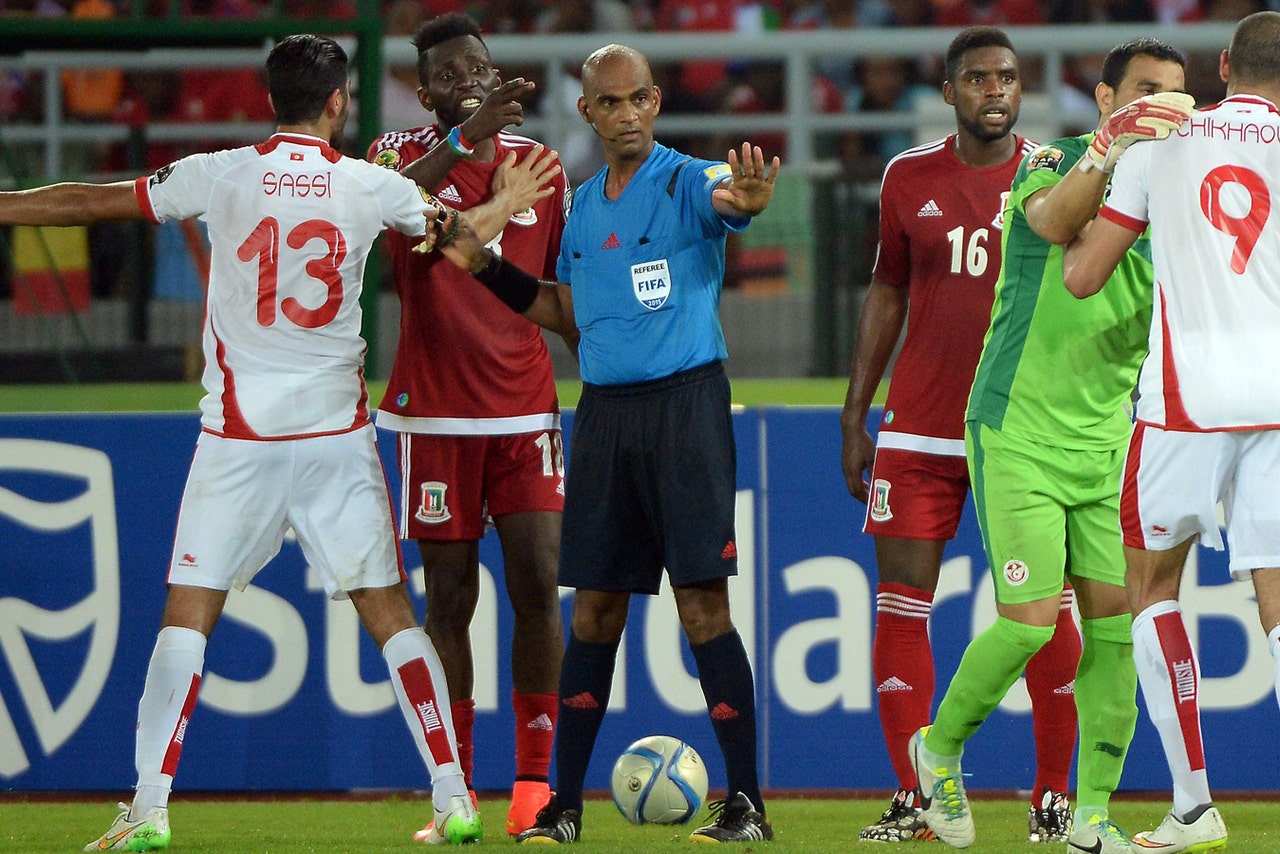 Four days on and the sense of scandal that surrounded Equatorial Guinea's Cup of Nations quarter-final win over Tunisia has yet to be dispelled. For a time there even seemed a possibility that the two semifinals would be switched over so that Equatorial Guinea could stay in Bata, where the support is both larger and more passionate than in Malabo, but eventually, late on Monday, there came confirmation that that was a step too far and that the games would be played as originally scheduled.
Still, though, the sense lingers that Equatorial Guinea have benefited more than is decent from home advantage. They were 1-0 down deep in injury-time and heading out of the competition, when Ivan Bolado collapsed in the vicinity of a challenge from Hamza Mathlouthi and Mauritian referee Rajindraparsad Seechurn awarded a penalty. Javier Balboa converted it to take the game into extra-time. The hosts won out from there, and the game descended into chaos with Tunisia's players attacking the referee.
The rumors were instant: was this part of the deal struck when Equatorial Guinea agreed at short notice to replace Morocco as hosts? Had they been guaranteed passage into the last four? The truth is probably that Seechurn simply lost his temper with Tunisia's spoiling tactics and that, allied to the passion of the home crowd, swayed to give the penalty. Nobody could realistically argue that he had made the right decision, but equally, if you strip away the circumstances, it was just about understandable that he might think Bolado's ankle had been tapped. The narrative that this was a clear and obvious fix is just as misleading as one that says this was a penalty. An incident occurred and in the emotion of the occasion, Seechurn fell the wrong way. He has since been banned for six months by the Confederation of African Football.
All this means that Gabonese official Eric Otogo-Castane will be under intense scrutiny on Thursday. Still, that emotion is an issue, even in Malabo, where the crowd will number around 18,000 rather than the 35,000 that packed out the ground in Bata, and it's one Avram Grant, the Ghana coach, is clearly aware of, diplomatic though he has remained. "In a tournament like this it's very difficult to play against the home team," he said, "but every game is a challenge... I think they will feel good because they are playing at home."
Ghana have slowly improved as the tournament has gone on. They were poor in an opening game loss to Senegal but since the return of Asamoah Gyan following a bout of malaria, they have got better and better. A win over Algeria, secured through a last-minute Gyan goal, was a little fortuitous, but Ghana outlasted South Africa and were thoroughly dominant in a 3-0 win over Guinea in the quarterfinal. Their only doubt is on Gyan's fitness. He took a kick to the midriff from the Guinea goalkeeper Naby Yattara -- who was sent off -- that left him unable to board the team bus unaided.
"The expectations for this team were not high but that doesn't matter," Grant said. "We need to do a good job - there are good players in Ghana and they play as a team. The process is important to improve every aspect of team." He has abandoned his experiment with a back three and, against Guinea, left out Jordan Ayew for Kwesi Appiah. Appiah, who most recently played on loan for Cambridge United in the fourth tier of English soccer, was a controversial selection (many noted that he shares an agent with Grant) but he scored Ghana's second goal and looked rather livelier than Ayew, a player who is persistently let down by his poor decision-making.
The controversy understandably overshadowed Equatorial Guinea's progress to the semifinal, but what Esteban Becker has done with a side cobbled together from players who play in such diverse countries as Andorra, Malta and India is remarkable. Although he was hugely successful with the Equatorial Guinea women's team, leading them to the African title, he was only appointed a fortnight before the tournament.
He has created a well-organized, disciplined side with a fine goalkeeper in Felipe Ovono -- even if every save seems to leave him wracked with agony --with enough attacking intent that opponents cannot simply lay siege to them. Balboa, who plays in Portugal for Estoril, can appear lumbering at times, but he is a skilful winger who has shown admirable calm in taking vital set-plays, while Middlesbrough's Emilio Nsue is a quick and dynamic forward.
"It's incredible to be in the semis," said the forward Luis Fabiani. "All the country is happy. Everybody thought we were the weakest team, but we have shown that we are a strong and important team. It's a dream, to be one of the best teams in Africa."
It's also a dream Ghana will hope to snuff out.
---