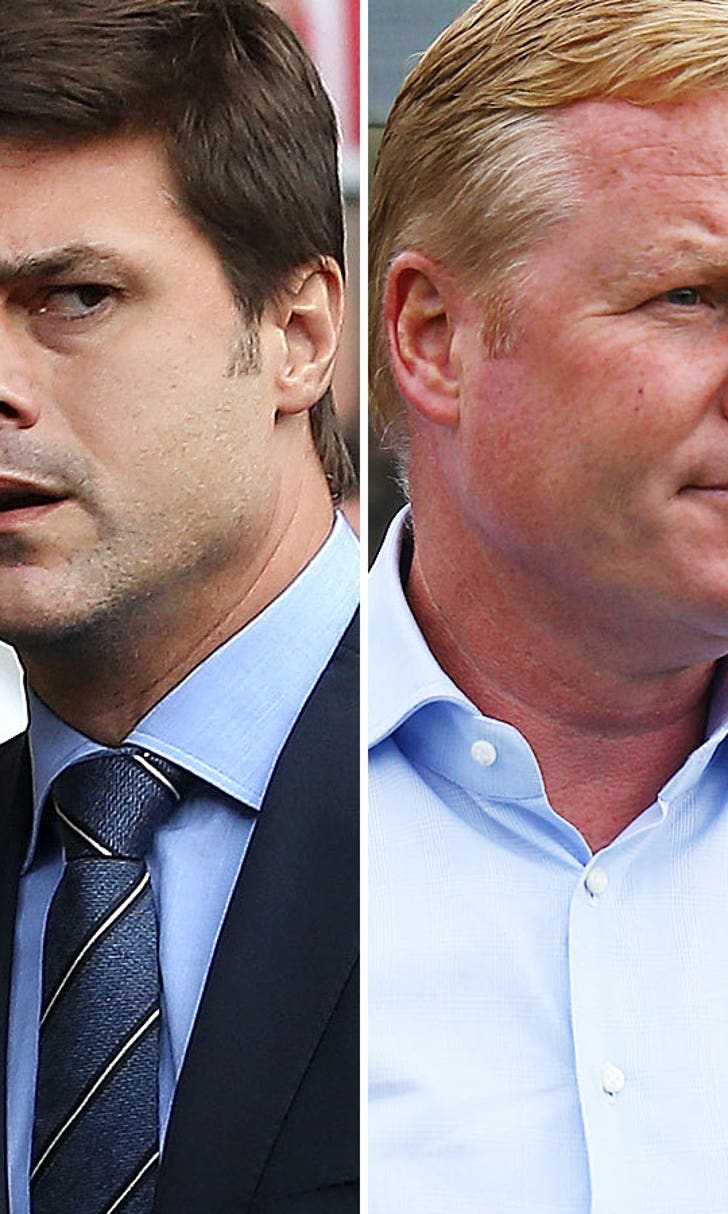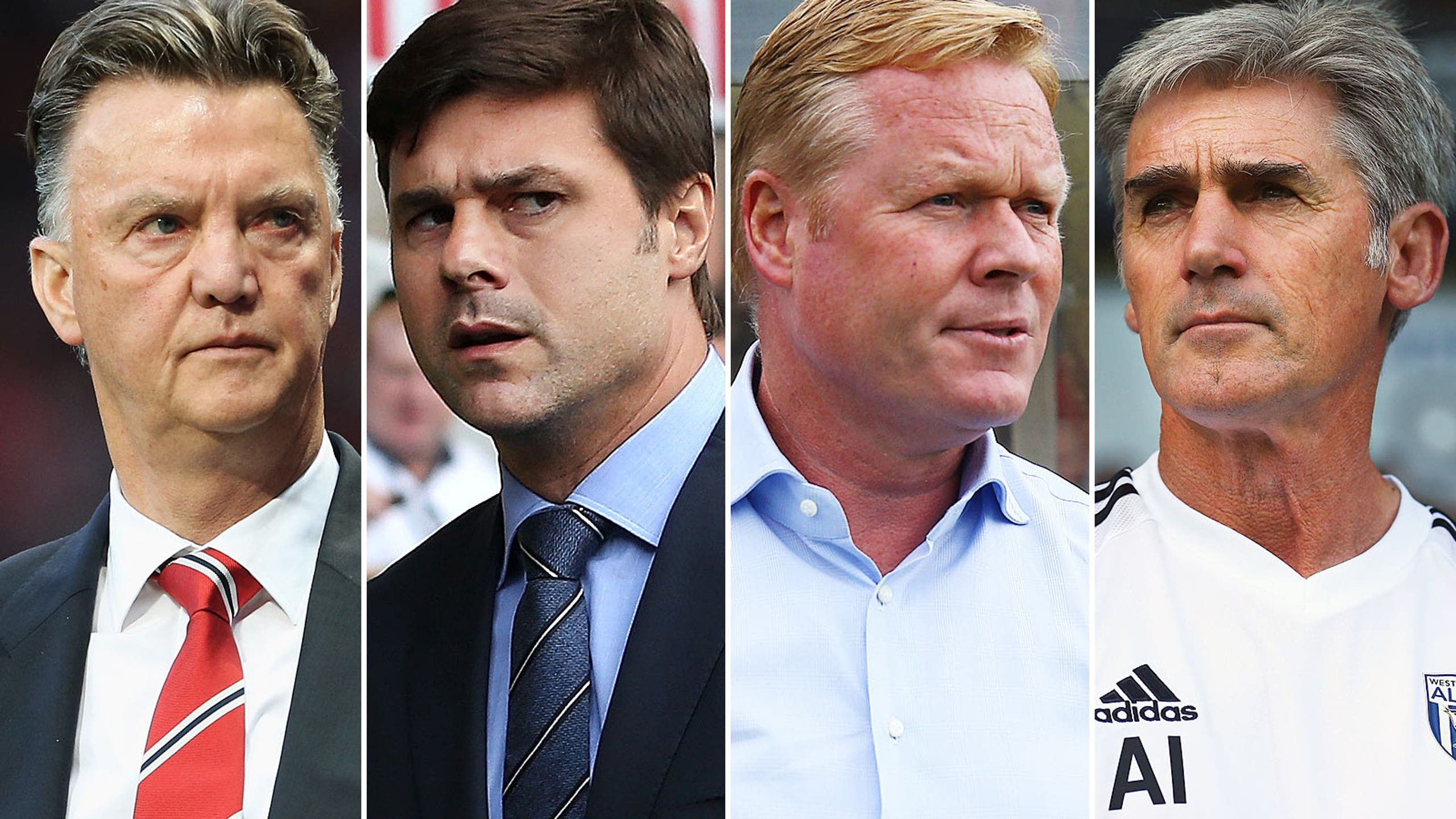 Clubs look to stimulate season with risky managerial hirings
BY Jonathan Wilson • August 15, 2014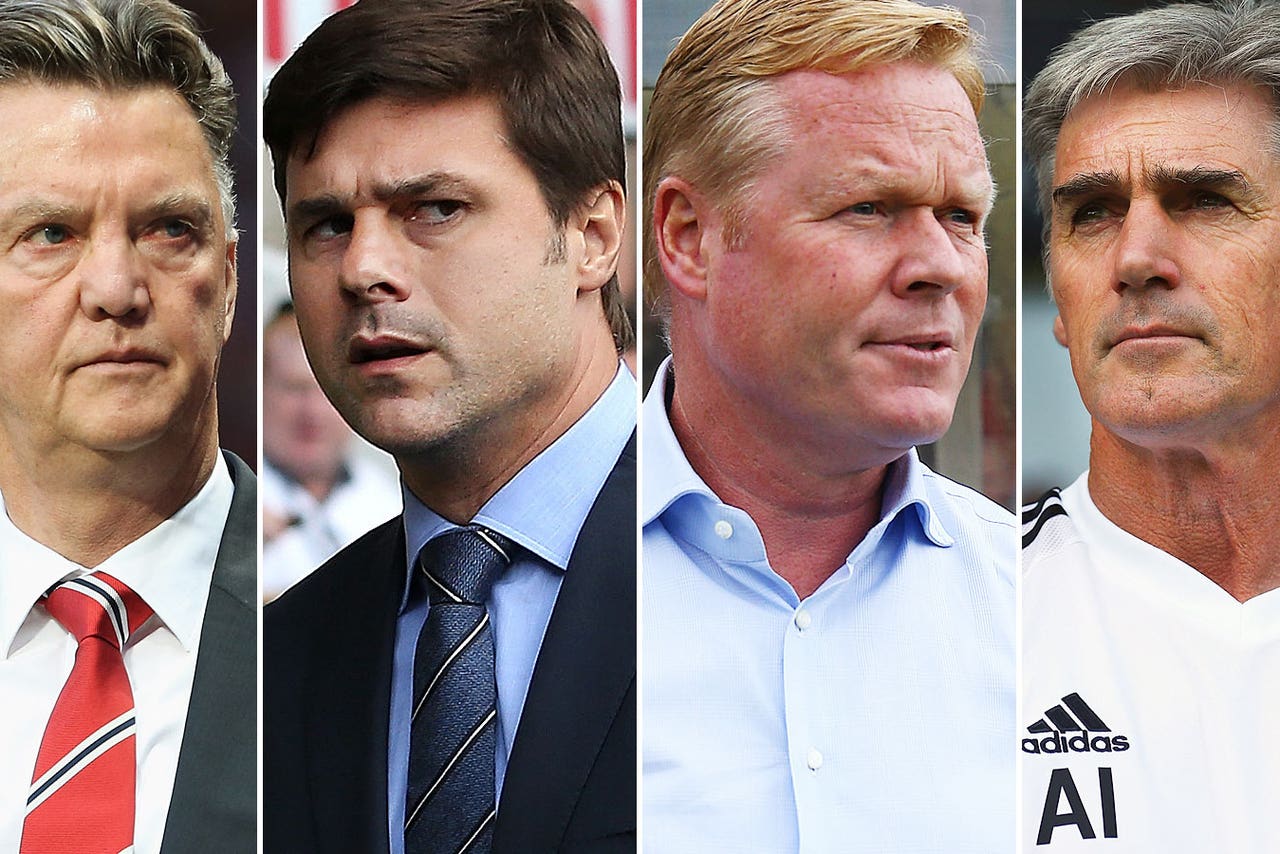 LONDON --  
Previewing this Premier League season, it's hard to get away from Louis van Gaal. This is a summer when the biggest signings, in terms of players, have been made by Barcelona and Real Madrid, but in terms of managers, there is nobody more exciting than van Gaal and his arrival at Manchester United. His critics may point out that he has won only two league titles in the past decade, but this seems irrelevant beside the basic fact that he is van Gaal. He may not quite have invented modern soccer, but he certainly believes he did and his influence over the tactical evolution of the game is profound.
United, though, are not the only club under new management. Mauricio Pochettino, after 18 months at Southampton, has moved to Tottenham and will try to resurrect a project that collapsed into shambles last season. Meanwhile, his position at Southampton has been taken by Dutch boss Ronald Koeman. West Bromwich Albion, meanwhile, made the slightly surprising decision to turn to Alan Irvine to replace Pepe Mel.
It's van Gaal, though, who dominates, partly because of his tactical innovation and partly because of his personality. There will be ructions and spats -- with players, journalists and directors. Van Gaal will do things his way, and will brook no doubters. When he first emerged as a coach in the early nineties, his preference was for the typical Ajax shape of 4-3-3 with one of the central defenders occasionally stepping out to make a 3-4-3, operating as a playmaker at the back of midfield. That was uncontroversial, but where van Gaal broke new ground, and outraged many traditionalists was in his insistence that all players had to track and that his midfielders never broke beyond the wingers. The world and van Gaal have moved on, but the element of caution is indicative of the streak of pragmatism that lies within him.
The decision to switch to 3-5-2 with the Netherlands was taken in March, in response to a friendly defeat away to France. Van Gaal had lost the midfielder Kevin Strootman to a serious knee injury and was concerned also that his central defenders were often beaten in one-on-one duels. Three of his defenders played for Feyenoord and, watching them, van Gaal saw their effectiveness in a back three. After almost quarter of a century of professional coaching, he decided he would do the same. For him, tactics are about doing what is right to win games, not about adherence to an abstract philosophy.
It turns out he liked the shape so much that he's employing it at United, a club that for decades has played with a back four and wingers. What makes the Feyenoord against PSV Eindhoven match that changed van Gaal's mind all the more telling is that Feyenoord's coach was Koeman, the new Southampton manager, a man of whose tactical nous van Gaal had been skeptical, even though he had spent two years at Barcelona as van Gaal's assistant.
Koeman has won three Dutch titles as a manager -- two with Ajax and one with PSV -- as well as the Copa del Rey with Valencia, but there is no clear consensus as to how good a coach he is and he will have to deal at St. Mary's with a mass exodus of many of the players -- Adam Lallana, Rickie Lambert, Luke Shaw and Dejan Lovren most notably - who helped Southampton to eighth last season. His squad will take on Liverpool to begin the Premier League season on Sunday.
"It's a great start for us to play away at Liverpool," Koeman told the BBC earlier this week. "It's a tough one and we have to show our quality and ambition. We have to believe it is possible. We know about the ambience and the fans behind the team but we believe in our qualities. It's been difficult, we had a lot of changes, we lost some good players but with the two new signings this week we are well prepared and looking forward to it."
The man he replaces, meanwhile, must try to find coherence in a squad that collapsed last season. The sale of Gareth Bale for £80 million last summer presented Tottenham with a rare opportunity to upgrade the squad to one capable of regularly qualifying for the UEFA Champions League but the seven signings were never able to gel. A year on, maybe they will be more settled, and Pochettino perhaps will benefit from having a fully fit Erik Lamela. The Argentinian, still only 22, arrived for a record fee of £30 million last year but was plagued by injuries, starting only three league games amid rumors he was struggling to adjust to life in London. Having a compatriot as manager may offer a sense of security that was clearly lacking last year.
"I think we have an unbelievable squad," Pochettino was quick to point out to reporters. "Last season the club made a big investment and signed unbelievable players. The most important thing is to develop our players and to provide the best team to play on the pitch."
Pochettino added: "Our style is always to get a feel for the player and after to try to get the best out of them for the team and for the club. We know we need time to improve our new system, our new philosophy, but we are very happy at the moment. We improve quickly and the most important thing is we are ready to play and compete."
Irvine, meanwhile, seems an odd appointment for West Brom. Once considered a model of how to run a club on a limited budget, West Brom seems in danger of imploding. The dismissal of Steve Clarke last season appeared hasty, particularly when it then took a month to appoint a successor in Mel. The Spaniard never quite seemed to fit, not least because his preference for possession football didn't match up with a squad built for counter-attacking. After foreign exoticism, West Brom have turned to a Scot whose achievements with Preston and Sheffield Wednesday don't obviously scream out that he was ready for a Premier League job.
"I understand how difficult it was for the fans but I know from speaking to everyone here - the players, staff, the board, the chairman - how difficult it was for them too," Irvine told the club's official website. "Clearly everyone is hoping for something better this season. Last season hurt the players."
Irvine added: "A lot of the time I hear people say that players don't care but they do. Last season scarred a lot of people but the players have shown me they are ready to move on. They are ready to make something better this season."
Similarly, van Gaal will hope to have the same impact. When he was appointed as Ajax coach in 1991, he congratulated the board on having appointed the best coach in the world. In his own mind at least, he still is.
---