Copa América
Copa América
Carli Lloyd on World Cup fame, injuries and why she isn't worried about Zika
Published
Jun. 16, 2016 10:39 a.m. ET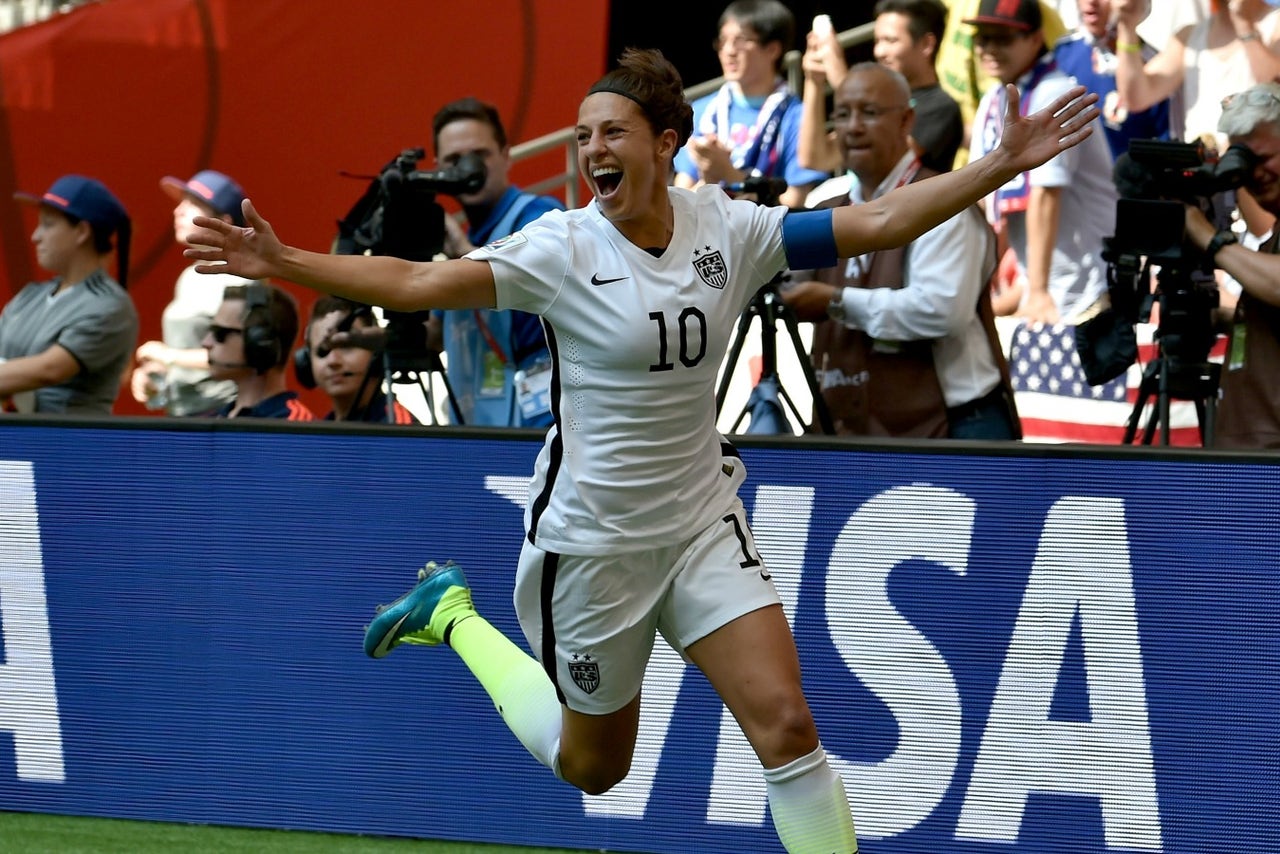 It's funny how things work sometimes in life. Had you thrown out the name "Carli Lloyd" to the casual sports fan a little over a year ago, few (outside of soccer diehards anyway) would have known much about the US women's national team star, even if she was one of the most decorated players in U.S. history that point.
Of course that forever changed a year ago, when Lloyd tallied three goals in the World Cup final against Japan, and an international star was born. Since then, she has become one of the most recognizable athletes in the country, and a face synonymous with women's soccer.
Earlier this week Lloyd took some time out of her busy schedule to discuss her quick ascent with FoxSports.com, as part of Heineken's 'Soccer is Here' campaign.
She discussed everything from her growing celebrity, to an update on her injured knee, and also explained why the Zika virus won't keep her from competing in Rio this summer.
So of course, the big story in soccer right now is the Copa America Centenario, and that wild result between Peru and Brazil. We saw you tweeting about the hand ball which gave Brazil the win. With a little time to reflect, what are your thoughts?
The game (Sunday), was a crazy game.
(As far as the goal which allowed Peru to win) we need video replays, there's just no question about it. So many games are won and lost in really pivotal moments that are costing people games. Now that's not to say that Brazil deserved to win, I definitely think Peru played well, came out guns blazing, and got the win.
But it's just crazy what had happened.
In your own career, have you ever experienced anything quite like that? Being part of a game where you know you shouldn't have lost, but a call went against you?
Yeah, it's a tough one. As a player, you just want to focus on controlling the controllables. And fortunately, to my recollection I haven't been part of a game where something like that has happened.
Now I've been part of something where, we had Rachel Buehler who got a red card against Brazil in the 2011 World Cup, therefore we had to play down a man which was pretty crazy. Also in that game as well, Hope Solo ended up saving Marta's PK (penalty kick) but then, they ruled Christie Rampone had stepped into the box and therefore Marta had to retake it (the U.S. ended up winning on penalty kicks).
So that sort of stuff happened, but nothing to the extent of 'did it cross the goal line or not,' or 'did someone touch the ball in the net with their hand.' It's crazy, and that's why you can't leave a game in the refs hands. You have to find a way to get it done, and not leave any room for moments like that.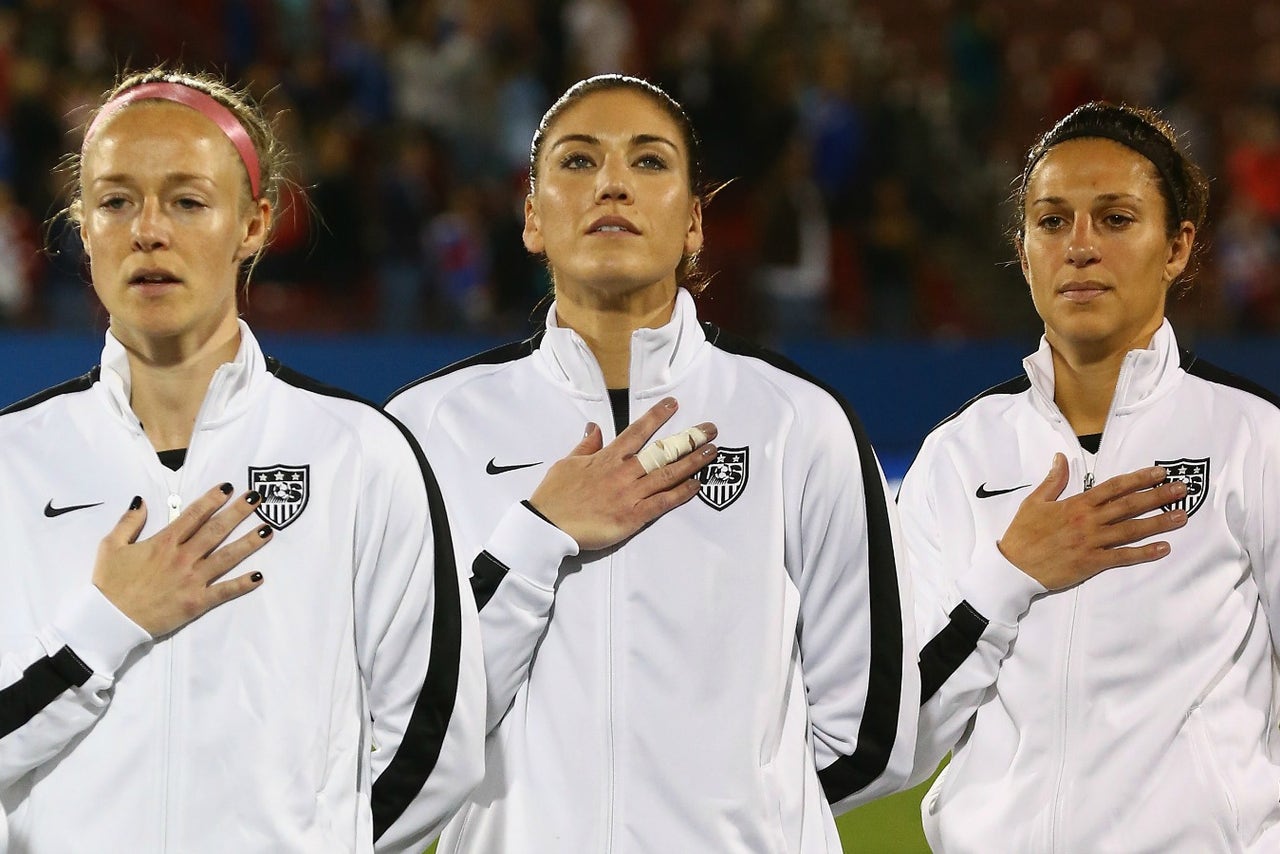 You just mentioned the World Cup, and I'd love to pick your brain about last year's World Cup. How important was it to take home that title, given that it had a full 16 years since the United States last women's World Cup win?
It was huge, kind of crazy, you rewind to the 2011 World Cup. Would things have been as big as they were after this World Cup? I don't know. There was so much build-up, there was so much hype, Fox did amazing coverage of the games. It was huge. It was in Canada, practically our backyard and I really think that things happen for a reason. You tack on another four years later, making it 16 years since we'd won a World Cup and it made things that much better.
And yeah, I'm not sure that all these opportunities post World Cup with all these corporations and companies, the influx with the amount of appearances that people want myself, and my teammates to be a part of. I don't know that it would have been that big. We couldn't have won at a better time because it was just amazing.
What about you specifically? After that incredible three-goal performance, how much has your life changed?
It's changed tremendously, I haven't stopped. I've continued to do appearances and shoots and all sorts of things. While all this is great I have to continue to do well on the field. And I am looking forward to kind of 'shutting off' and focusing on Rio but it's been great. I've worked so hard on this for the last 13 years to get to this point and take advantage of it.
Earlier this spring I did a brief interview with Julie Foudy, and asked her about the growth overall of the women's game. Obviously you guys are from different generations and have different experiences, but how different is the sport from when you started? And can it continue to get bigger?
Yeah, it is (going to get bigger), and I think that's what's really fitting about Heineken's campaign 'soccer is here.' It really is here.
You look back 10 years ago, you could barely find a game on TV. But now you wake up on Saturday's and Sunday's and you're watching BPL games, Champion's League games are on throughout the day during the year. Obviously World Cup, Olympics, Copa America, Euros, it's just crazy.
Listening to folks in the media [including Fox's Colin Cowherd] saying that soccer is in that 'fab four' of big sports in the U.S. with basketball, football and baseball, that's truly telling and it's just been amazing.
What about the role of the NWSL. We're showing more games on Fox, and with women's soccer specifically, how important is it, that it isn't just the World Cup or Olympics people can watch the women's game?
The NWSL is definitely a different animal. It's how we were first starting out ages ago with the national team. It's a slow process, success doesn't happen overnight and we just have to continue to be patient.
It's tough for viewers have to go to YouTube and watch games but hopefully there's some (bigger) TV deal that can happen, and we can get more games on TV.
Shifting to this summer, there's been a lot of speculation about your health heading into Rio. You hurt your knee back in April and the prognosis was that you'd be out 6-8 weeks. Is that still the timetable? Any chance you're not fit in time for Rio?
Everything is good, I haven't had any setbacks. I probably started straight running four weeks in, so it's not like I'm out of the norm with the timetable, the timetable is different for everyone. Where I injured my MCL is where the MCL and hamstring insert, and with that it's passing with my right foot, kicking the long ball, that's that little bit that still needs to come. But with each day and each week, the pain and tightness is diminishing. But I still have plenty of time; all of July if you think about it.
So yeah, I've got plenty of time, in the meantime I'm continuing to get sharp, continuing to get fit, probably feeling the best I've felt in years. So I'll be ready to go.
Awesome to hear, and speaking of Rio, it seems like there's a lot of concern around these games, from unfinished facilities, to water problems to Zika. Your own teammate Hope Solo even said a few months back that if the Zika didn't subside, she might skip the Games. Any chance that, assuming you're healthy, you'd stay away from Rio because of those concerns?
No.
I'll just wear some bug spray, I don't plan on getting pregnant any time soon, which is a big concern with Zika. This is my third Olympics, my third go, and I hate to say it but it seems like there's always some sort of drama that rolls in before the Olympics. So I don't know if I'm just not normal, but I'm not concerned about it.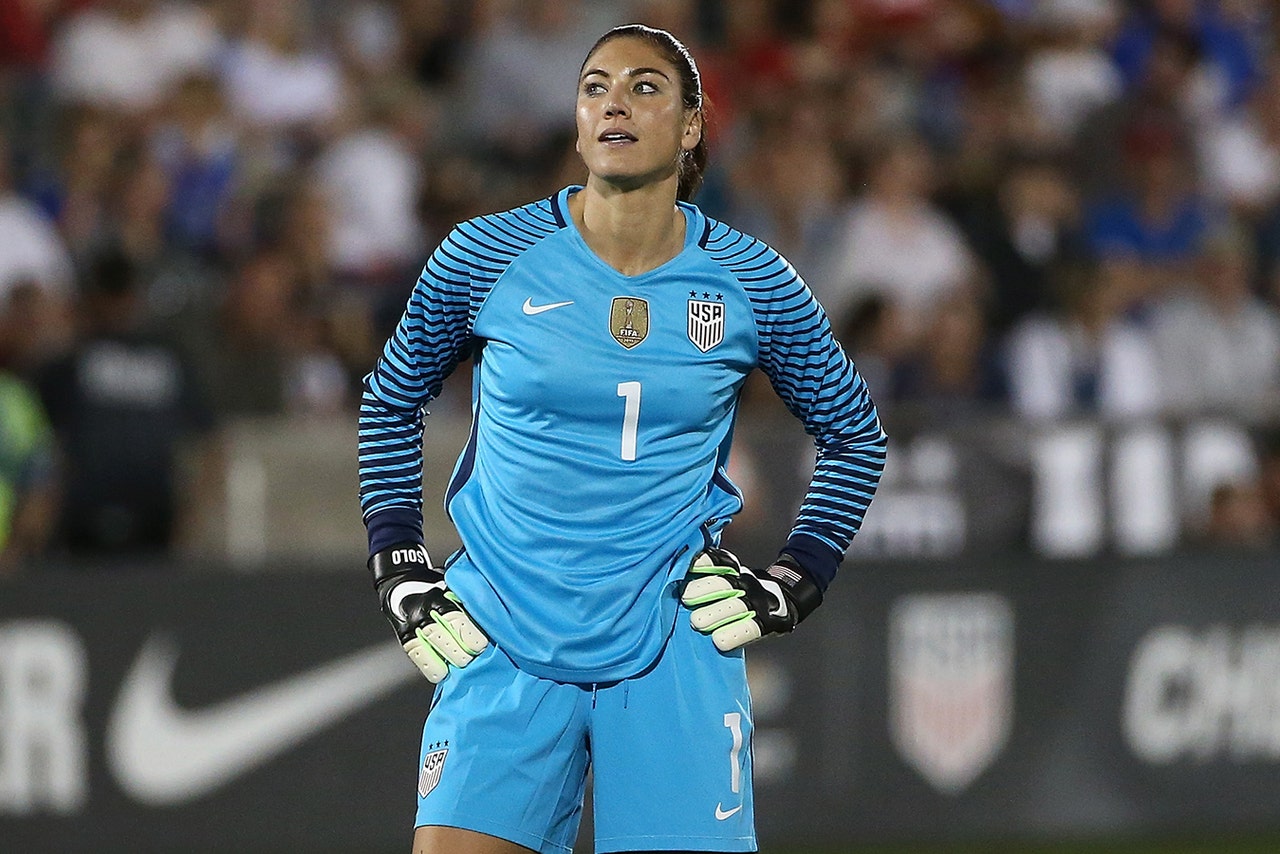 Hope Solo in net.

I heard you say recently that you consider the U.S. an underdog entering the Games. Why do you say that?
Because that's how I approach my game all the time, whether it's coming off a World Cup, Olympic finals, that's how I treat my career as an underdog story, and that's the mindset needed to win. And we need to know that no team has ever won a World Cup and then gone on to win an Olympics so it's not going to be an easy thing.
So we're going to treat it as such and go after it.
---
---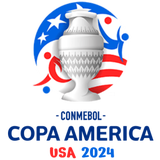 Get more from Copa América
Follow your favorites to get information about games, news and more
---