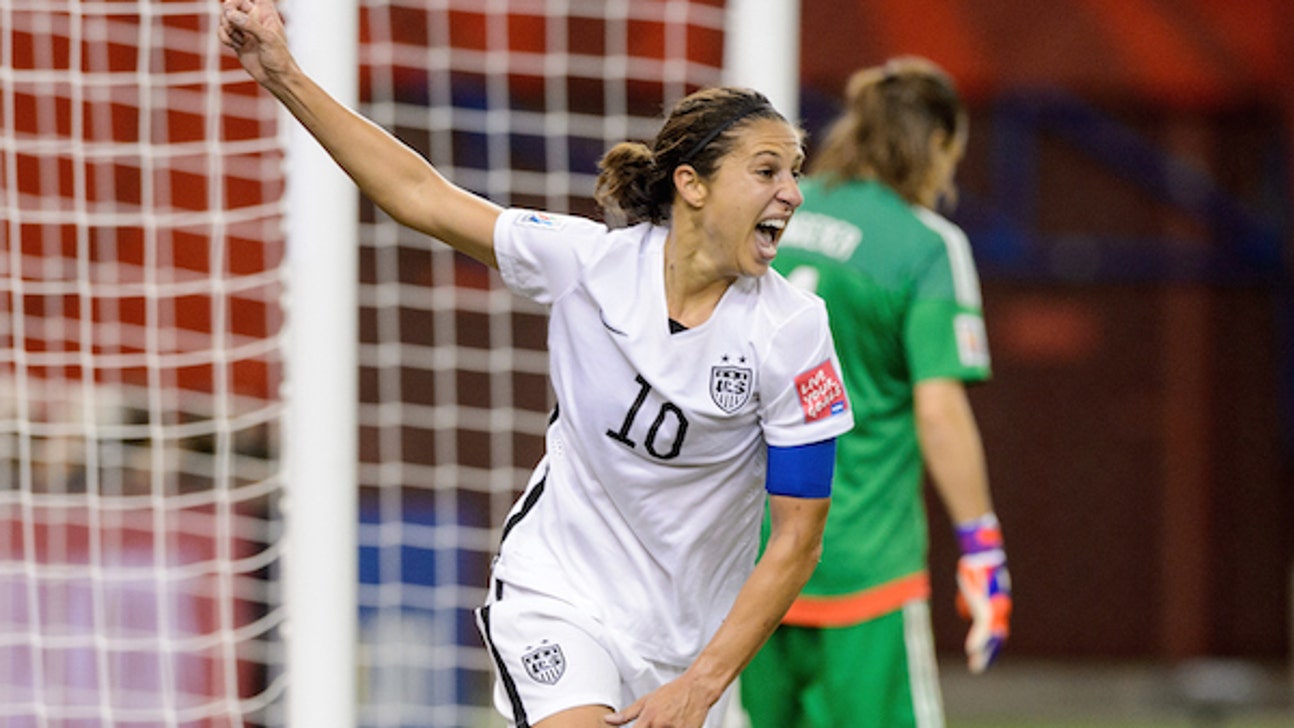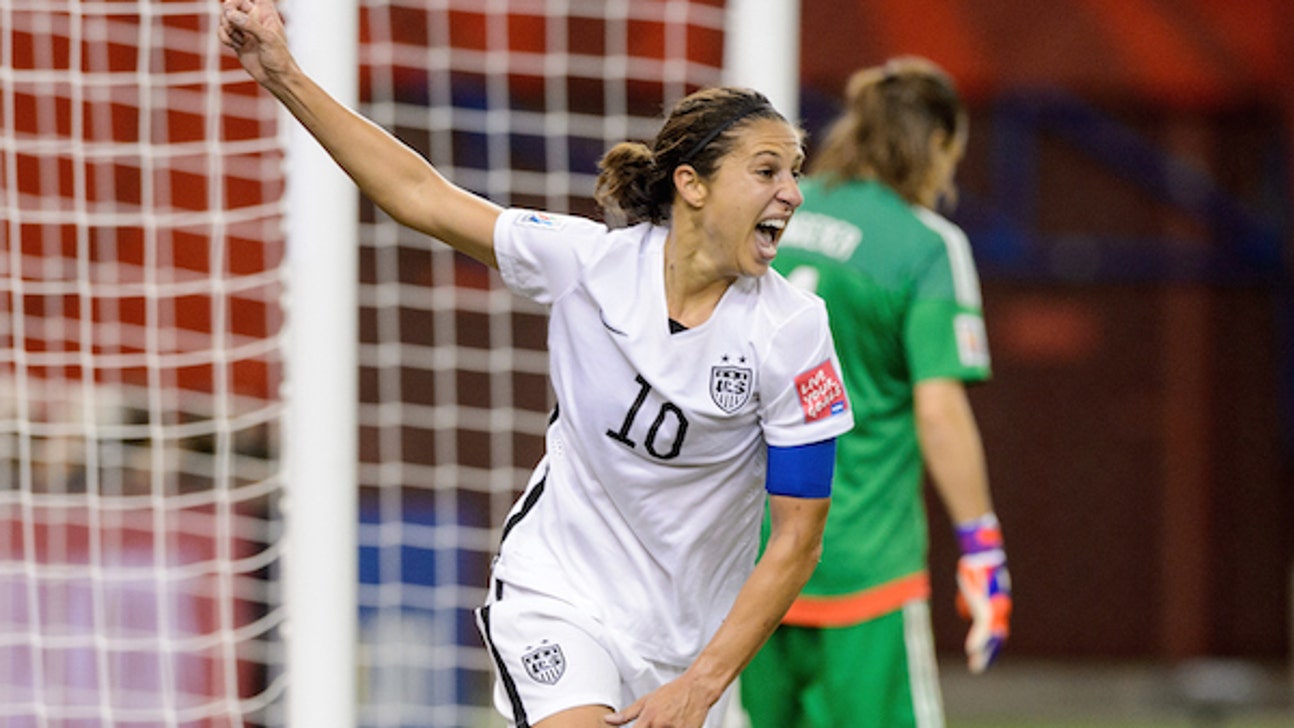 Carli Lloyd had vision she would score four goals in World Cup Final
Published
Jul. 6, 2015 10:49 p.m. ET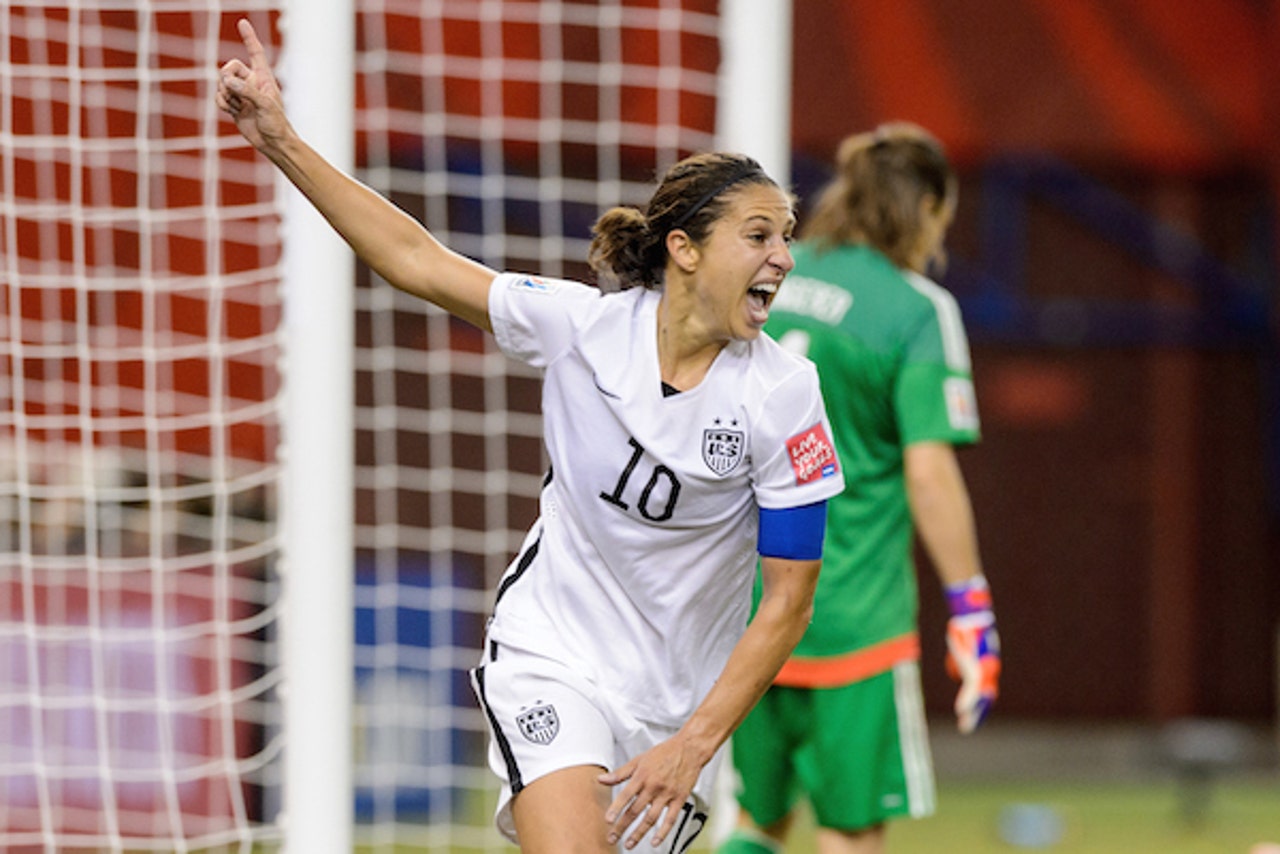 By Gordon Dixon
Carli Lloyd captured the hearts of America by recording a hat trick in the first 16 minutes of Sunday's World Cup Final against Japan. Lloyd's four-goal performance helped the U.S. women to their third World Cup title, and led to her getting a host of awards, so many she needed help from her teammates to carry them all.
While Lloyd's day is the stuff dreams (and legends) are made of, it was something she had a feeling would happen. A couple of months ago, during a training session, the 32-year-old had a vision of sorts. In it, Lloyd saw herself having just the success in the World Cup Final that ended up becoming reality.
"It's kind of funny," Lloyd said Sunday night, via USA Today. "I'm running and I'm doing sprints and it's hard, it's burning, and I just completely zoned out. I dreamed of and visualized playing in the World Cup final and visualized scoring four goals.
So, not only is Lloyd really good at soccer, she's a bit of a prophet, too. If she saw the goals coming in the fashion they did, hats off to her, because I'm pretty sure no one else did. Lloyd became the first to score a hat trick in a Women's World Cup Final, and her first goal (scored in the third minute) was the fastest in a Women's World Cup Final.
Needless to say, it was quite the day for Carli Lloyd, who was named President of the United States on Wikipedia and also received a shoutout from the real POTUS.
More from Larry Brown Sports:
---