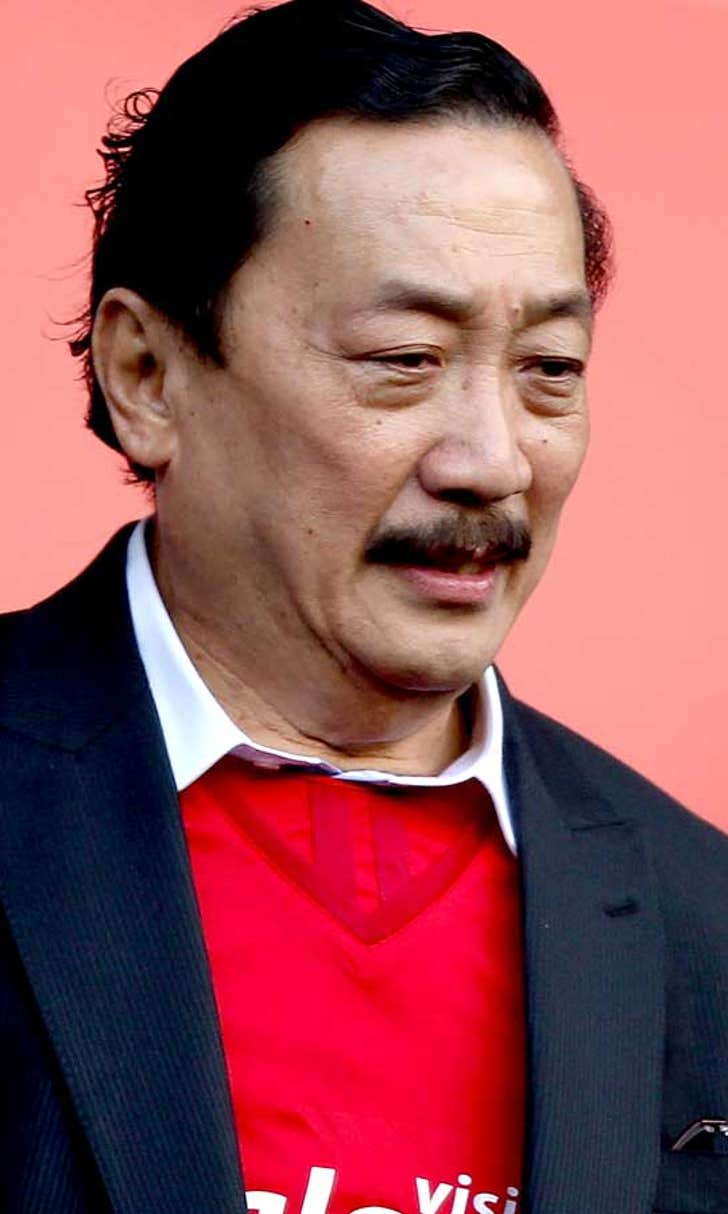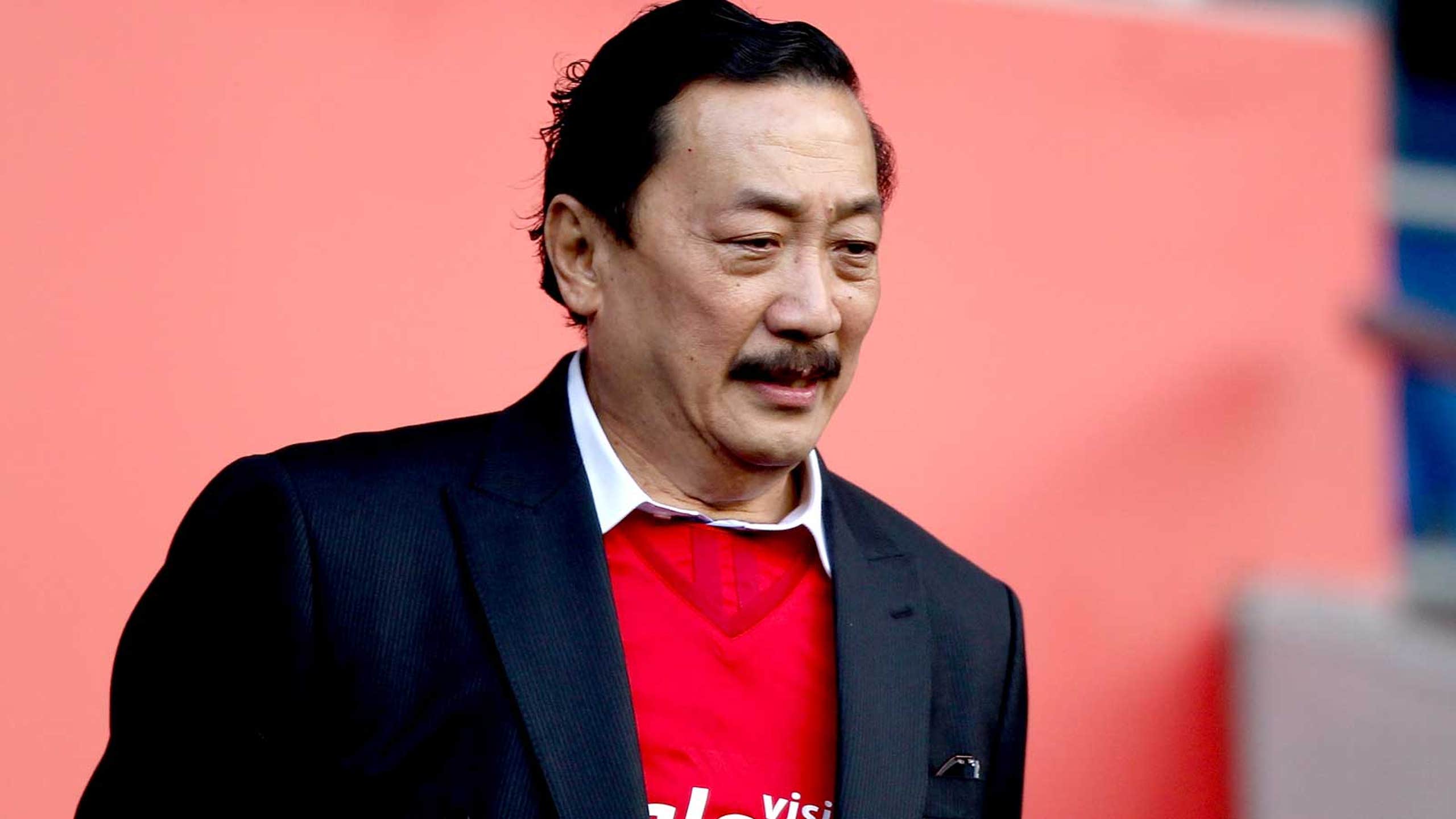 Cardiff owner Tan threatens to quit if insults become excessive
BY foxsports • February 28, 2014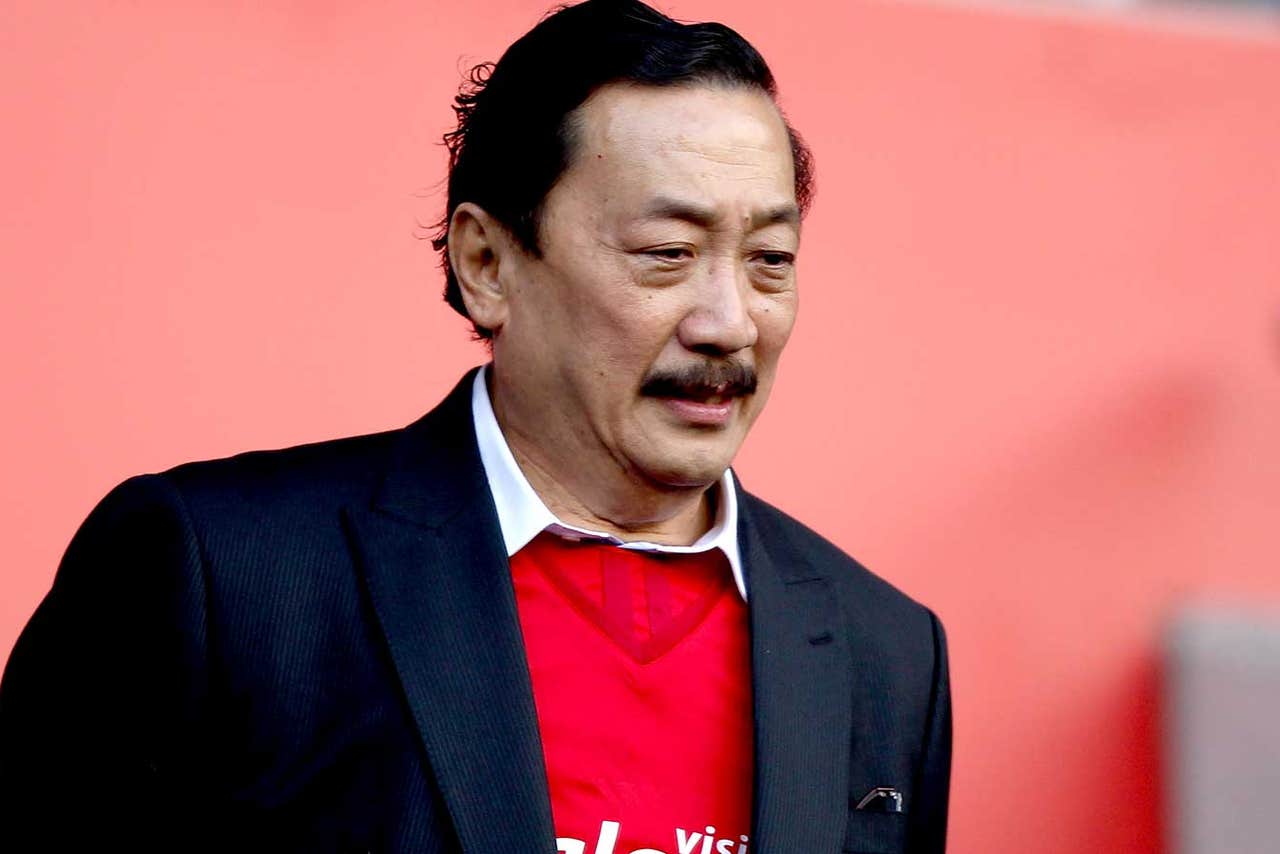 Controversial Cardiff owner Vincent Tan has revealed he could walk away from the club if the abuse he receives from the fans gets too much.
The controversial Malaysian billionaire has pulled no punches in a wide-ranging interview with the BBC that fans' groups believe will only serve to further divide opinion on the 62-year-old.
Tan believes he should be seen as a hero for saving Cardiff from bankruptcy, rather than being portrayed as "a villain" by the British media which he claims have been "a little bit racist and unfair" towards him. He admits he may be tempted to move on if the vitriol is taken too far.
"Some of my family members really want me to leave. They think it's not worth it. They think no one is grateful," he said.
"But you have to be patient, accept the criticism and sometimes the insults. Right now, at this point in time, I will stay, unless the fans really p*** me off so much, then I may leave."
He added: "My message to the fans is: I came to your town, I saved your club, I put in a lot of money, I took it up into the Premier League after 51 years. Support us, it is your club.
"Why do you have to do stupid things and be influenced by people who have done things (that are) not right for the club?
"You will know later they have not done things right for the club, that without me this club would have gone down, and the way they spent money, if I hadn't have put in more, we'd be in trouble again.
"We were going through some difficulties, we had the wrong people doing things for us, but I think we will get it right.
"And I think when this thing is over, fans will understand and they should regret what they have done to me and maybe some of them should apologise to me."
Despite the fury over his decision to change the club's colours from blue to red, Tan is adamant he has no regrets.
Claiming only a "small minority" opposed the change, he added: "They are so traditional, they don't want change in life, whatever they do.
"But you have to accept and adopt change so we can all progress and do better.
"No way will it change back to blue under my ownership. Perhaps they can find an owner who likes blue, pay up, buy me out, and sure, he can change it (back to) blue after that."
Tan claims former boss Malky Mackay - adored by supporters after helping City win promotion to the top flight after a 51-year absence but sacked in late December - "got lucky" in being appointed and again criticised the Scot's record in the transfer market.
He claimed that experience had encouraged him to become "more involved" in the day-to-day running of the club and that supporters' view of him would alter when the full facts of his dispute with Mackay are made public.
"I am now more involved and under my leadership the club will be in good shape," said Tan.
"One day we are a hero, another day we are zero. Maybe today I'm zero in the eyes of some people, the football fans, and he (Mackay) is the hero.
"Tomorrow this will reverse when the truth comes out, I assure you."
New Cardiff boss Ole Gunnar Solskjaer, meanwhile, has defended Tan's remarks, even though the Cardiff City Supporters' Trust suggest they will "divide the fan base even more than it is already".
"I see that he's really backing or praising 95 per cent of the supporters," said Solskjaer, ahead of Sunday's trip to Tottenham.
"My glass is always half-full, so that statement he made is very pleasing.
"Of course there are always going to be people criticising what you do, but we wouldn't be in the Premier League without his investments."
---