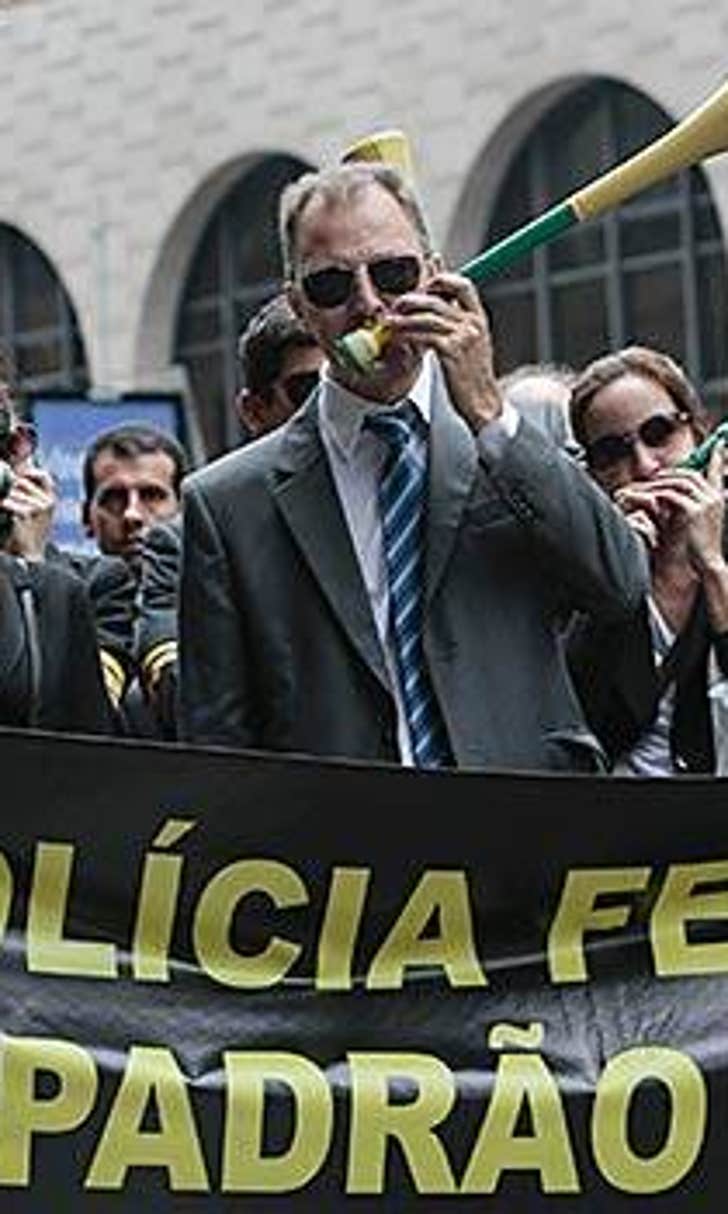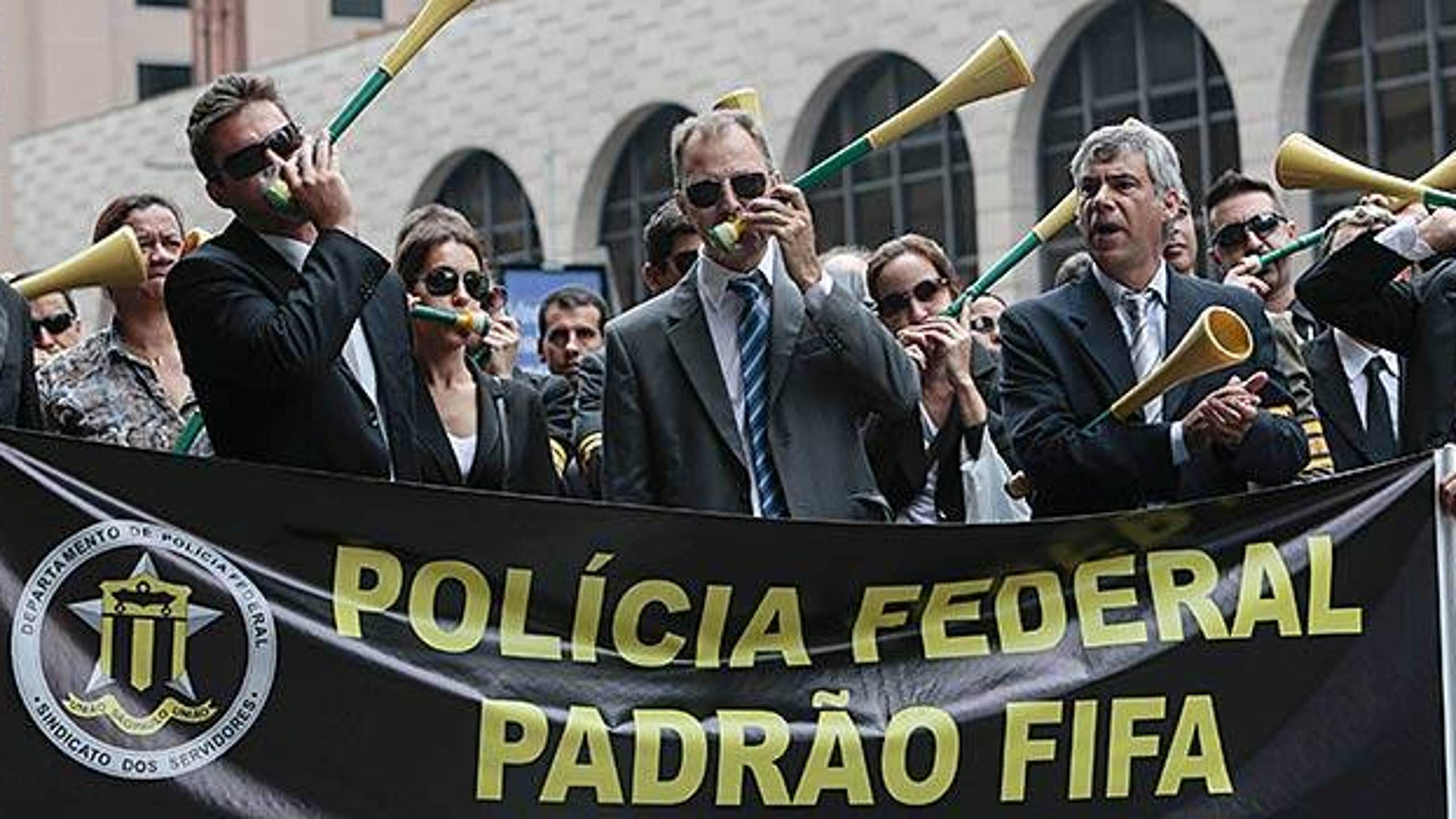 Brazilian soccer fan killed after attack
BY foxsports • February 24, 2014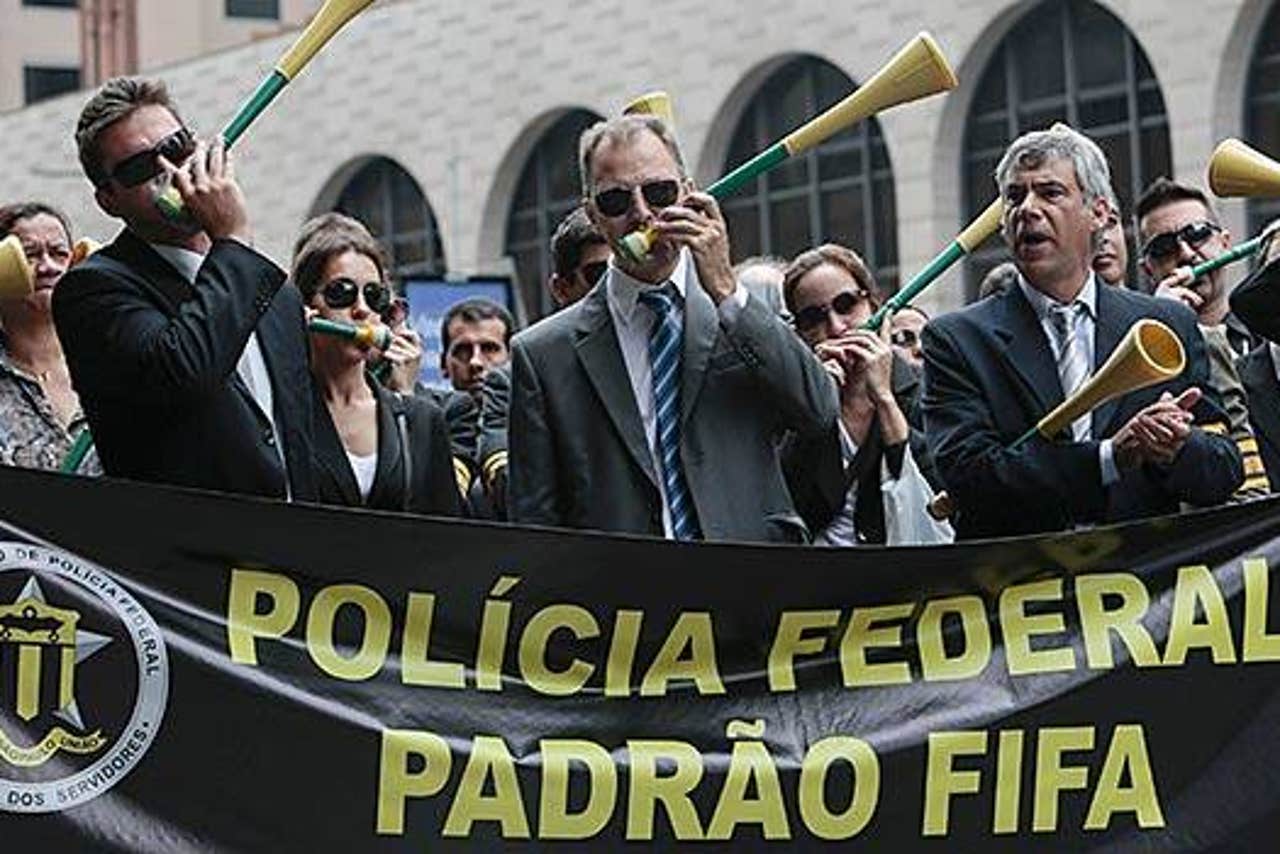 SAO PAULO (AP) —€" A 34-year-old Brazilian football fan was been beaten to death by supporters from a rival team following a high-profile match in the Sao Paulo state championship, police said on Monday.
Authorities said the Santos supporter was at a bus stop after the game on Sunday when members of a Sao Paulo fan group drove by and started attacking him with punches, kicks and iron bars.
Police were investigating the attack, which happened after the teams' 0-0 draw at Morumbi Stadium.
Authorities said they were also investigating another confrontation that left at least one other Santos fan injured. Local media said a teenager was shot in that fighting, but no other details were immediately available.
''It was a cowardly act to attack a 34-year-old father who was just trying to get home after a match,'' Cosme Damiao Freitas, a director at the Santos fan group Torcida Jovem, told the Agencia Estado news service.
Fan groups have been at the root of fan violence in World Cup host Brazil, with confrontations in and outside stadiums becoming a common occurrence.
Last year's Brazilian league was blighted by brawls. A confrontation in a decisive match in the final round made headlines across the world, with hundreds of rival fans charging against each other in the stands. Four men were seriously injured and the game had to be interrupted. One of the injured had to be airlifted from the pitch to a hospital.
This year, two different shootings were reported outside the World Cup stadium Arena das Dunas in the northeastern city of Natal, both times involving rival groups. No one was seriously hurt.
Also, nearly 200 members of a Corinthians fan group invaded the team's training center to threaten players. Some of them grabbed Peruvian striker Paolo Guerrero by his neck to complain of poor results and demand better performances. Corinthians' training center will be used by Iran's national team during the World Cup in June.
FIFA and the local World Cup organizing committee have been saying that similar confrontations between fans groups are not expected during World Cup matches, where security will be tighter.
---