Brazilian sensation Gabriel Jesus has finally joined Manchester City. Now what?
BY Aaron West • January 19, 2017
At just 19 years old, Gabriel Jesus has already become a national team regular, and he was an huge part of the Selecao team that won Brazil's first ever Olympic gold. He's scored five goals in just six senior appearances for Brazil, he lead the scoring charts for Palmeiras on the way to their title win, and he was just named Serie A's player of the season. He's already drawn the inevitable comparison to Neymar, but it's not just hyperbole. If he continues developing the way he has, he's got the potential to be as good, or better than his compatriot.

Gabriel joins up with Manchester City fresh off winning an Olympic gold and then leading his hometown club Palmeiras to their first Serie A championship since 1994. Alongside Neymar, he was probably Brazil's best player in the Olympics, and he finished as Palmeiras' top scorer, winning the Bola de Ouro for player of the season, just a year after winning Best Newcomer.

Gabriel's talent by itself is reason for City fans to be excited, but it's the link up with Pep Guardiola that's really tantalizing. Jesus's ceiling is out of this world, and it's not hard to believe he could become one of the world's best under (probably) the world's best coach.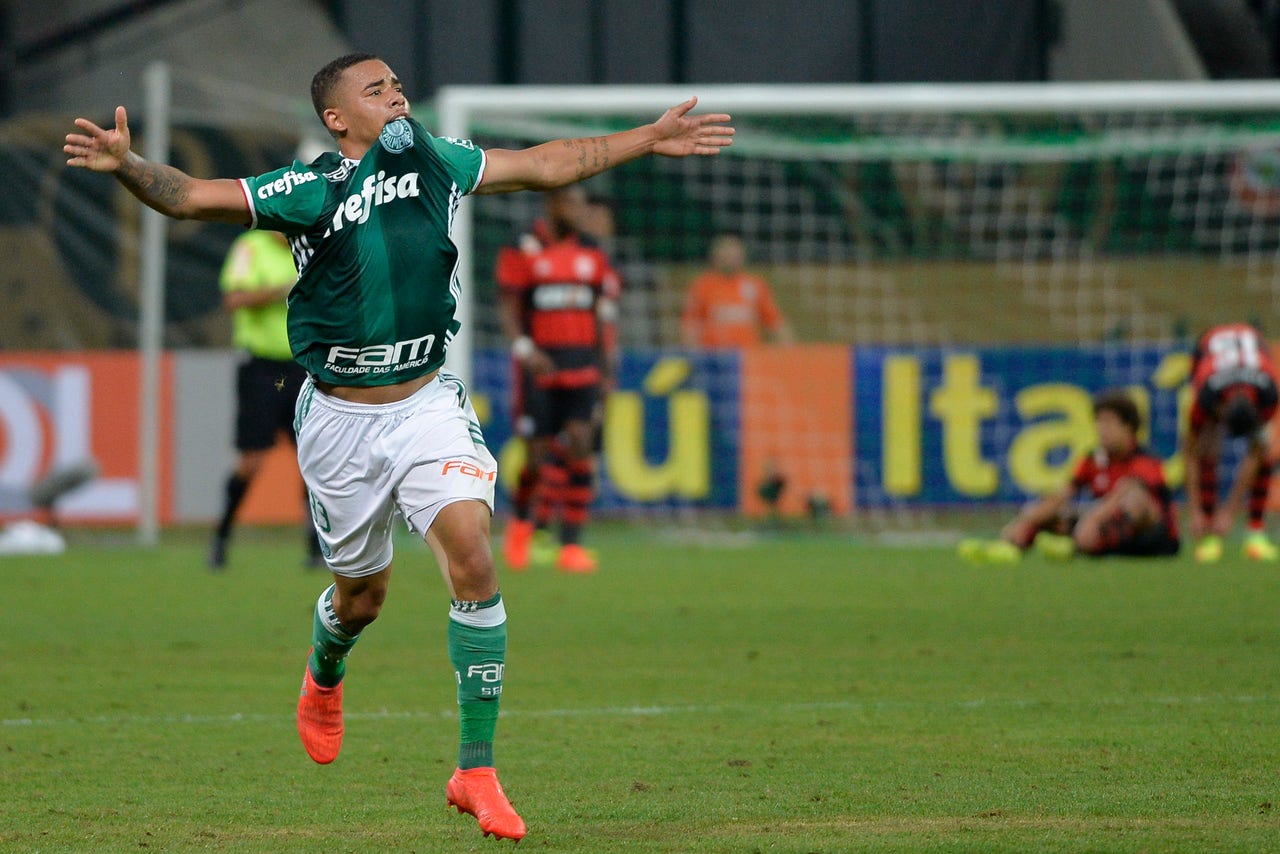 Guardiola spoke about Jesus back in August, already clearly excited to work with the youngster. "He is little bit like Kelechi [Iheanacho] and Sergio [Aguero]," said Pep.

"When the ball is there, it's a goal. He has the sense of goal. So we buy goals. It's not easy today. And he's a guy who worked real movements behind the line. When you have the players like [Raheem] Sterling, Jesus, these players going behind the line, it can create more space in the middle.

"Without the movement of the strikers, the movement behind the line, you cannot find the players in the middle. He's a young player, who can play on the wing with good movements to the goal."

Guardiola is well aware of the expectations on Jesus as well, and he was quick to play down any comparisons to established stars.

"I hear most of the players are the new Messi, I know [the comparisons to Neymar] doesn't help him," said Guardiola. "For Jesus, it's the first time he goes to Europe. But here is going to find a good environment, quiet, to work every day, it will not be a lot of problems.

"We will be there to help him. If he wants to be helped, we are going to help him."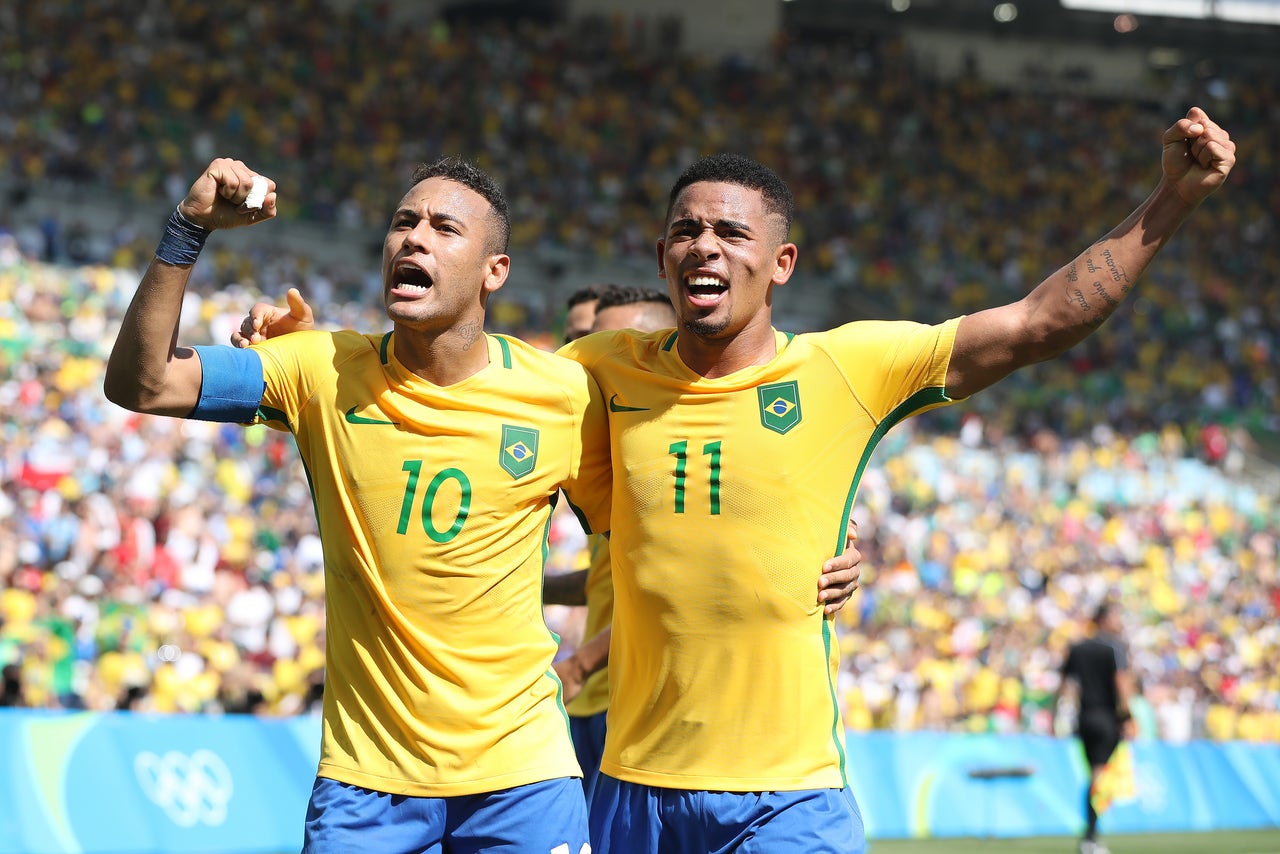 There's a lot to be excited about as Gabriel links with Guardiola. Under Pep's philosophy, based around the 'three Ps' (Possession, Position and Plays), he asks his players to keep possession, maintain their positions, and then use their creativity in the final third to create chances. In Jesus, Guardiola has a player who has the technical ability to keep the ball, the creativity and skill to create in the final third, but who will most need work on his tactical intelligence and movement to properly satisfy the intense demands his new manager puts on his players.

There's no telling how he'll actually fit into Guardiola's system, but Jesus looks like the perfect fit. His off-the-ball movement is exceptional, with a number of his goals for club and country coming from perfectly timed diagonal runs in behind the defense. He's not just a sprinter though, and he's just as capable and happy to do the quick one-twos and short passing sequences in and around the box that fit in perfectly with City's version of tiki-taka. A fantastic finisher as well, Jesus will add another dimension to a Blues side lacking in pure goalscorers outside of Agüero and Iheanacho.

How Pep Guardiola will use Gabriel Jesus remains to be seen. His strongest position so far in his short career has been at left wing, but he'll battle Nolito, Kevin De Bruyne, Sane, Raheem Sterling and David Silva to find playing time across Pep's front three. Well able to play as a lone striker or alongside a striker partner though, his versatility will be key in finding playing time throughout the season, no matter what sort of formation Guardiola decides to put in play throughout the year.

While Jesus is Brazil's brightest young talent right now, City fans will do well to remember he is still just 19 years old. Like Leroy Sane's current adjustment period, Gabriel will take time to settle into the Premier League style, and it may be a while before he starts to really make an impact for City. That being said, he's already dealt with incredible pressure in his young career, having lead Palmeiras to their first title in 22 years, and helped carry Brazil to the gold, so that shouldn't be a big issue for him, despite his age.

Jesus is clearly an incredible talent, but he's definitely one for the future for City. As supremely gifted as he is, he's new to the country, the culture, the league, and to Guardiola's expected style of play. If he can settle in early, there's no doubting he could quickly become a star for the Citizens. Still, it'll likely take some patience from the supporters and from the management to really see his best performances.

Under Guardiola, Gabriel doesn't just have the potential to be a star, though. He could just become one of the world's best.


---
---