Brazil legend Rivelino calls Neymar a 'fool,' says he should have 'shut up'
June 17, 2016

Despite being on vacation, it's been a rough couple of weeks for Neymar. The latest person to take the young Brazilian to task is fellow countryman and Brazil legend Rivellino, aka Rivelino, who has labeled Neymar a "fool" and questioned his off-pitch lifestyle.
It all started after Brazil crashed out of Copa America Centenario in controversial fashion on Sunday. Neymar, who was left out of Copa America in order to participate in the upcoming Olympics, took to Instagram to support his teammates and lambaste the "a------- (who) will appear to talk s---".
That expletive-laced outburst of emotion didn't go over well, and Neymar again took to Instagram … but this time to apologize. "I admit: Yes, I overdid it. To apologize to all who were offended is the least I can do," he wrote, via Goal.com.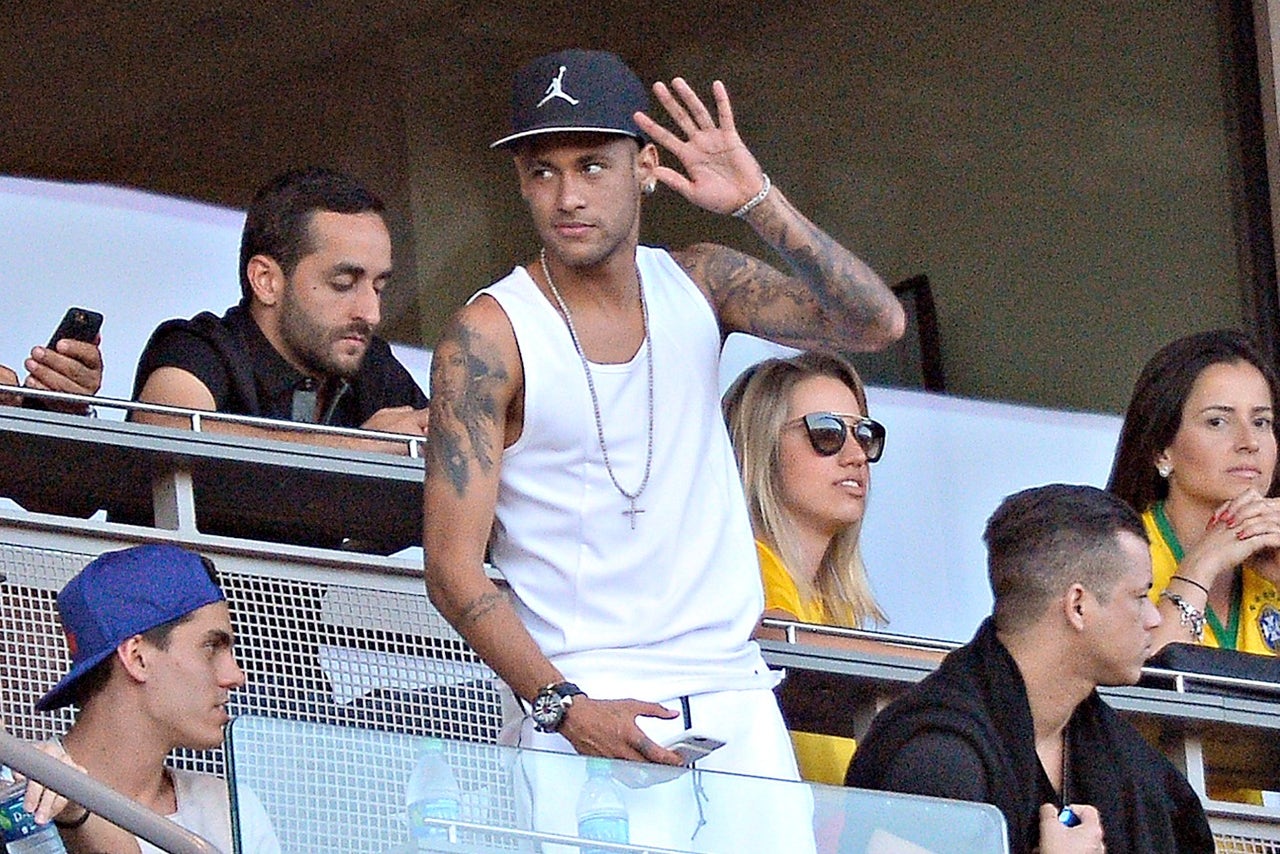 Neymar attends the Copa America match between Brazil and Ecuador at the Rose Bowl on June 4, 2016.
Well, that apology wasn't enough for Rivelino, who went in hard on the 24-year-old, suggesting it would have been smarter for Neymar "to shut up" and calling him the "biggest fool of this story."
Here's the full transcription of the 1970 World Cup winner's rant, courtesy of Sport.
That is some pretty heavy criticism. Given the recent struggles and disappointments of Brazil's national team, it makes sense that Rivelino would feel frustrated.
Yes, Neymar does like to enjoy himself and has no qualms sharing his life on social media … but that's the world we live in now. He probably should have been more measured with his language, but Brazil's problems run much deeper than Neymar.
MORE FROM FOX SOCCER:
---
---