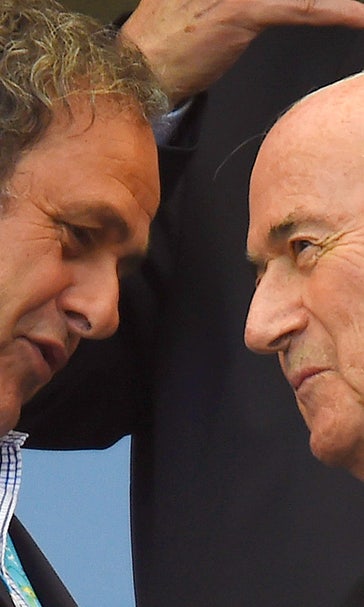 Blatter's comments on World Cup decisions underscore upheaval at FIFA
October 28, 2015

It is a curious list of candidates for an organization willing to give some lip service to reform. Most of the viable contenders including Bahraini powerbroker Sheikh Salman, UEFA general secretary Gianni Infantino and South African executive Tokyo Sexwale -- represent established constituencies within the game. There are questions surrounding all of them, ranging from the odious treatment of athletes (Salman) to familiar questions surrounding the provenance of payments (Sexwale) to the prospect of a stand-in candidate for Platini's interests (Infantino). Only one viable option -- Jordanian FA president Prince Ali -- promises even a remote orientation toward altering the status quo.
Those realities reflect the desire to seize power, not redistribute it within some revamped order. There are changes ahead for FIFA, largely unavoidable given the pervasive questions surrounding the organization and their unwavering desire to protect it from future incursions by judicial and political actors in Europe and North America. But the fundamental tenets remain in place because there is little internal appetite to shift course.
All of the candidates must pass an integrity check by the FIFA Ethics Committee -- an exercise bordering on the comic from the outside, but a genuine issue for Platini and Sexwale depending on its rigor and the applicable standards -- before the final field is confirmed. 
It is no coincidence to see the three bases of power within FIFA -- Africa, Asia and Europe -- all represented here in the wake of Platini's current plight. There is no consensus candidate on the board anymore, no figure immediately capable of mustering the support of a broad coalition like Platini could. The next few months require a deft political touch from all of the candidates to represent those interests and position themselves accordingly for the next year's vote.
All of those machinations usually unfold in rather more obscure corners, but there is nothing to hide them from the public. It is a free-for-all with political power and self-preservation firmly at stake. It is not the new world order desired in some quarters, but it is where FIFA is headed after the pretense evaporated and the vacuum took hold.
---