Blatter opens up in interview on FIFA scandal and his role in it
Published
Jul. 4, 2015 10:01 p.m. ET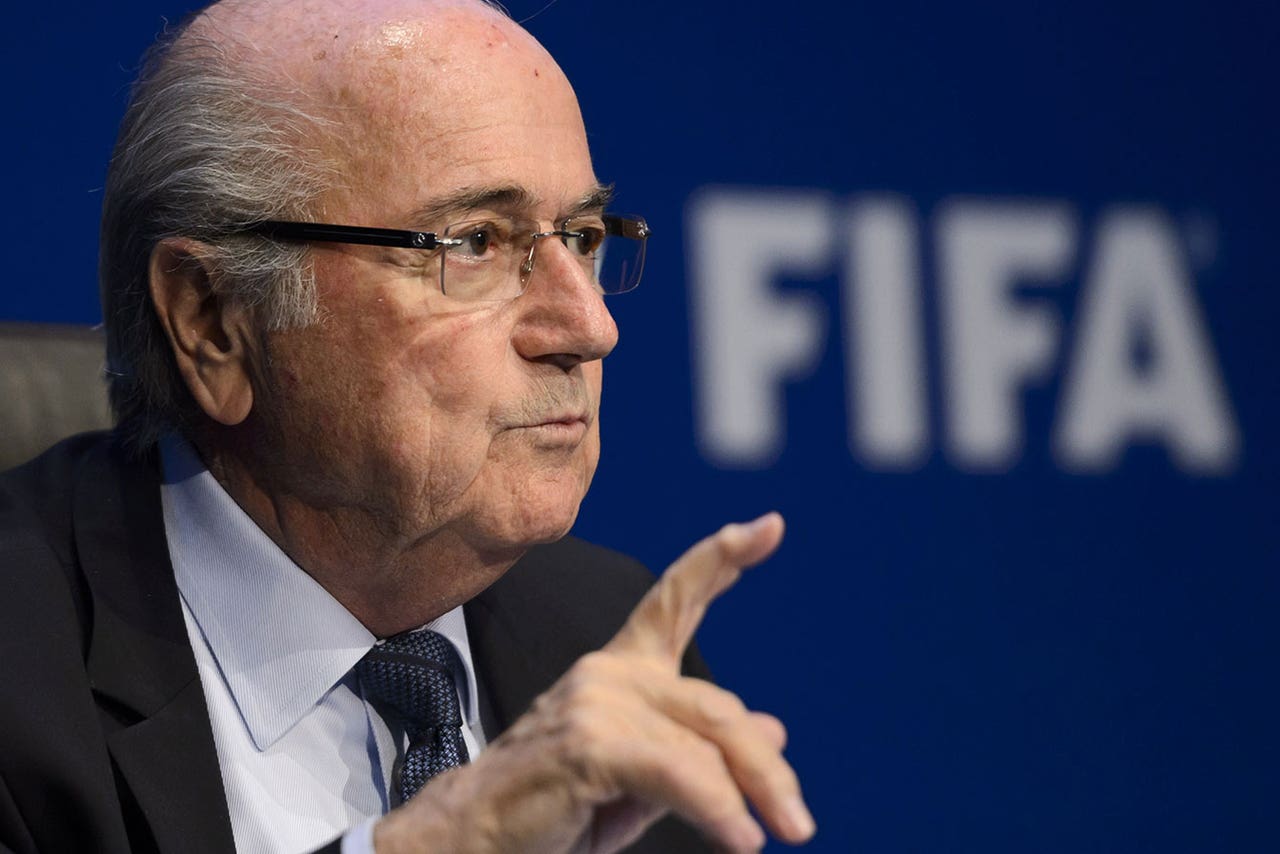 BERLIN
FIFA president Sepp Blatter said in a Sunday newspaper interview that French and German presidents applied political pressure before the 2018 and 2022 World Cups were awarded to Russia and Qatar, respectively.
Blatter told Welt am Sonntag that ''there were two political interventions'' from former French president Nicolas Sarkozy and German counterpart Christian Wulff before the hosts were announced on Dec. 2, 2010.
''Messrs Sarkozy and Wulff tried to influence their voting representatives. That's why we now have a World Cup in Qatar. Those who decided it should take responsibility for it,'' said Blatter, who said he was tired of taking the blame for something he had no control over.
''I act on the leadership principal. If a majority of the executive committee wants a World Cup in Qatar then I have to accept that,'' Blatter said.
He suggested that the German football federation (DFB) received a recommendation from Wulff ''to vote for Qatar out of economic interests.''
Former DFB president Theo Zwanziger wrote in his book that Wulff had asked about Qatar's chances but he denied it had had any influence. Franz Beckenbauer, an executive committee member at the time, has never indicated which country he voted for.
Blatter accepted no responsibly for the plight of migrant laborers building stadiums in Qatar amid reports of human rights abuses.
''Look at the German companies!'' he said before naming railway and construction firms. ''Deutsche Bahn, Hochtief and many more had projects in Qatar even before the World Cup was awarded.''
Blatter was instead concentrating on saving FIFA, which has been rocked by a widening American corruption probe that alleges bribery and racketeering worth more than $150 million involving high-ranking FIFA officials over a 24-year span.
''I'm there now to fight. Not for myself but for FIFA,'' said Blatter, who added he was on the right path and had no doubts. ''Self-doubt is a leader's greatest enemy.''
Blatter announced his intention to leave office on June 2, four days after he was re-elected for a fifth four-year term, as pressure built from the American case and a separate Swiss federal investigation focused on possible money laundering linked to the awarding of the World Cups to Russia and Qatar.
But he remains defiant despite the scandal engulfing world soccer's governing body.
''Is FIFA responsible from the top down for everything in football, what happens in some village somewhere around the world?'' asked Blatter, also a target of the American investigation.
''Everyone has fears, for example of death, but with regard to my work at FIFA I have no fear. I've nothing to be afraid of,'' Blatter said.
''I'm afraid that they want to wreck FIFA, a work that I helped create,'' the 79-year-old said.
Blatter said he accepts criticism but ''what hurts are hateful tirades. They come from envy.''
Blatter cannot be extradited from his native Switzerland to the U.S. without his consent but he risks arrest in many countries. He was not travelling to Canada for the Women's World Cup final in Vancouver on Sunday.
''Until everything is clarified I won't take any travel risks,'' Blatter said.
However, he will be traveling to Russia for the qualification draw on July 25 for the 2018 World Cup.
Blatter has found support from Russian president Vladimir Putin, who has accused American authorities of meddling in soccer affairs.
---