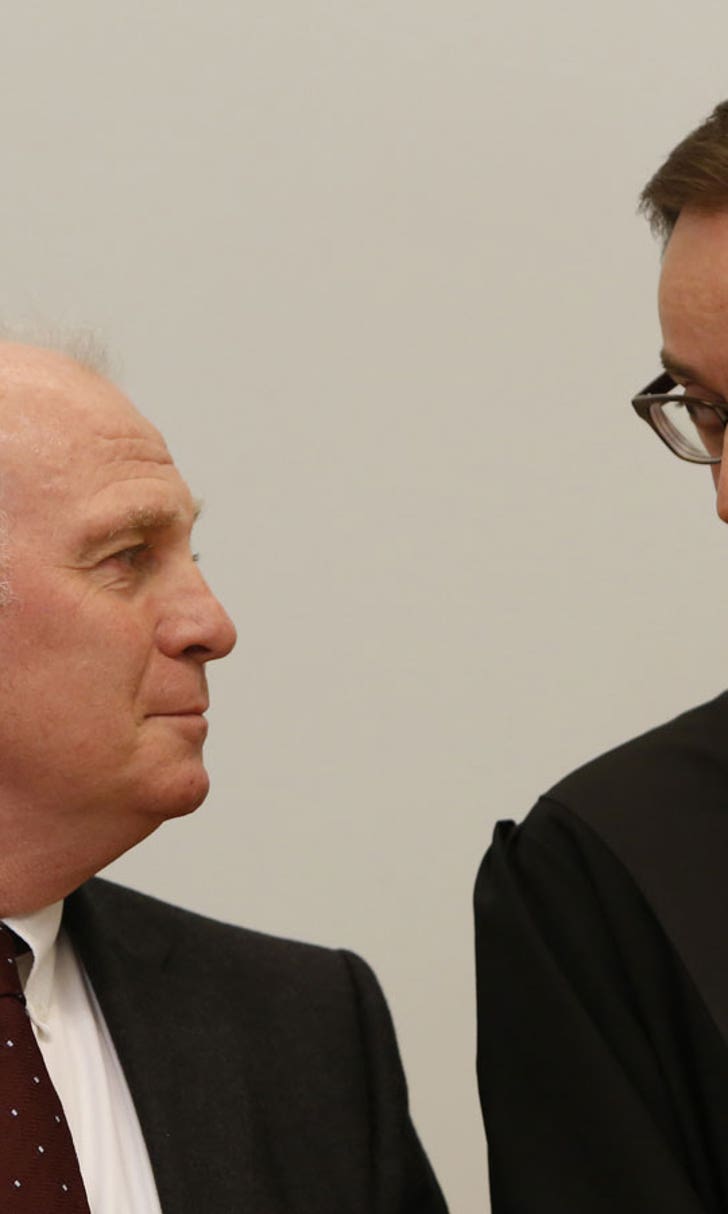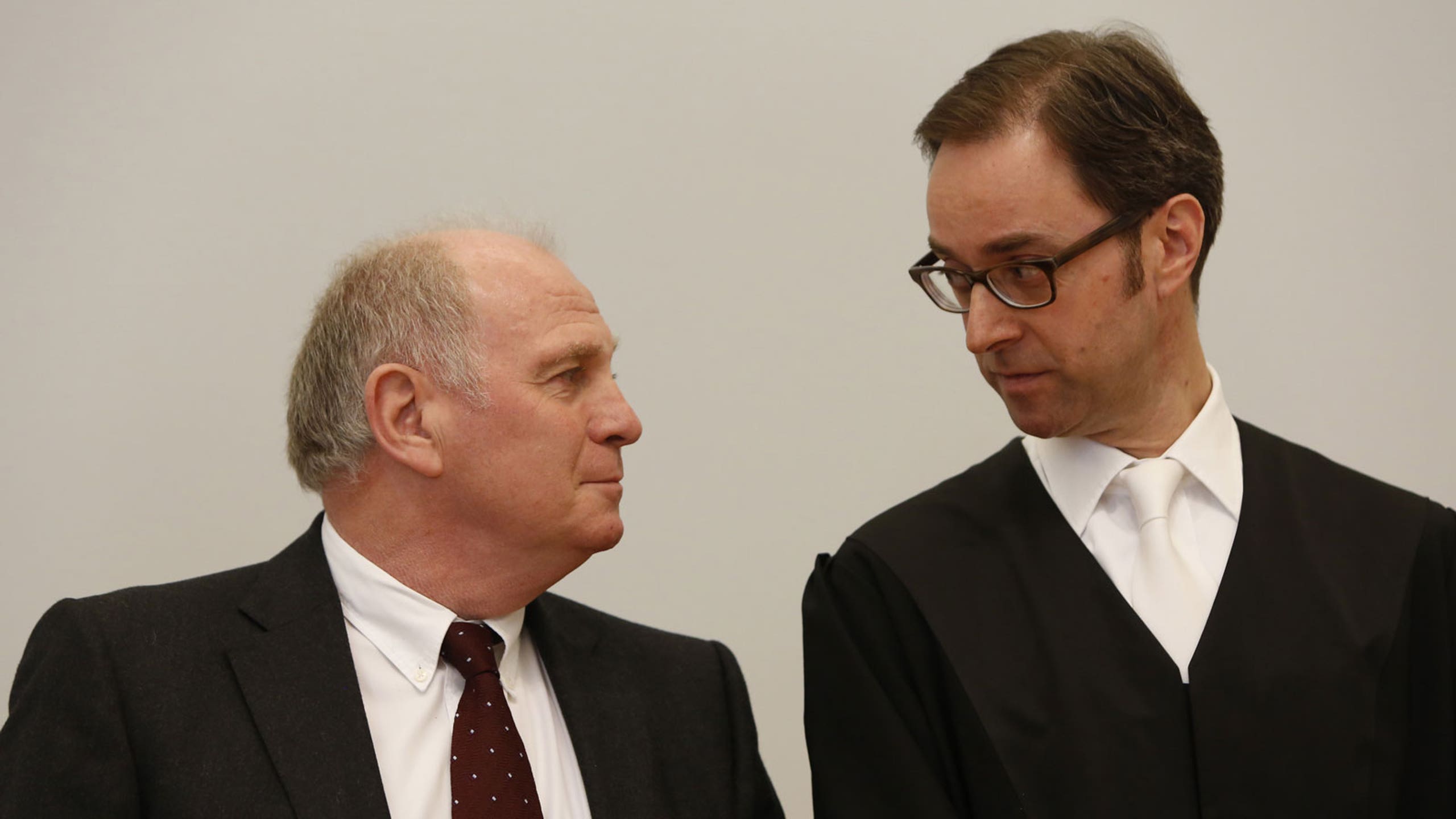 Bayern Munich president Hoeness sent to prison for tax evasion
BY foxsports • March 13, 2014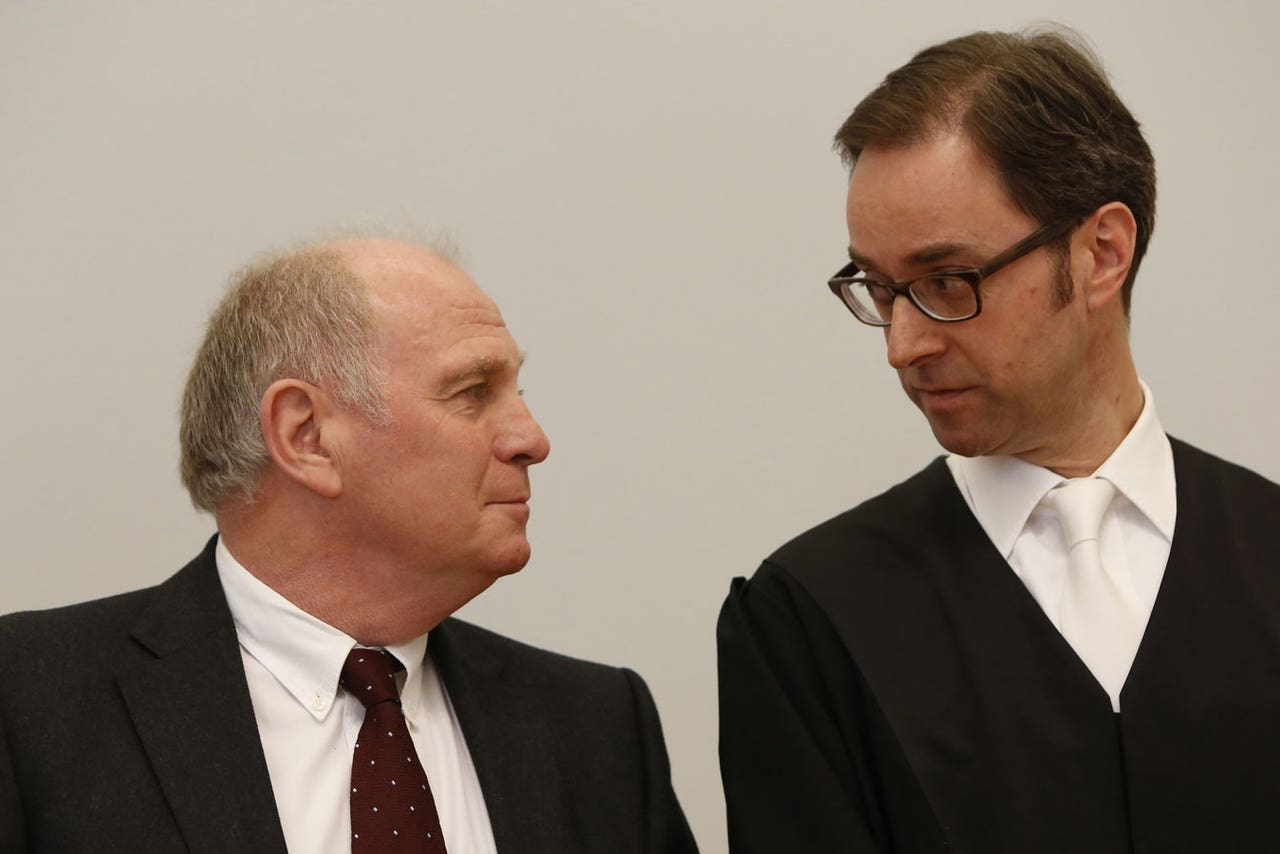 Bayern Munich President Uli Hoeness has been jailed for three and a half years for tax evasion.
Prosecutors had hoped for a five-year sentence for the former West Germany international who handed himself in to the authorities earlier this month after confessing to evading 18.5 m Euros in taxes by using secret Swiss bank accounts to hide his income.
At the start of his trial on Monday, Hoeness declared he had provided all the evidence in his possession, and that he wanted all of the facts out in the open.
However, prosecutors claimed the sum was in excess of 27m euros and when confronted with the new figure Hoeness' legal team admitted:
"The defence considers the figures accurate; we do not challenge them."
Suspicions against Hoeness mounted last year as journalists and tax authorities began investigating his activities. He paid 10m Euros in back taxes in January 2013 to lessen his debt to the state.
Players and staff at Bayern Munich continued to express their support for Hoeness throughout the trial.
Bayern winger Franck Ribery said: "You can't envisage Bayern without Hoeness. We need him."
Hoeness, a World Cup winner in 1974, helped turn Bayern Munich into one of the world's most successful football teams, playing for and then managing the current European Champions.
The maximum punishment for major tax fraud under German law is ten years imprisonment.
---