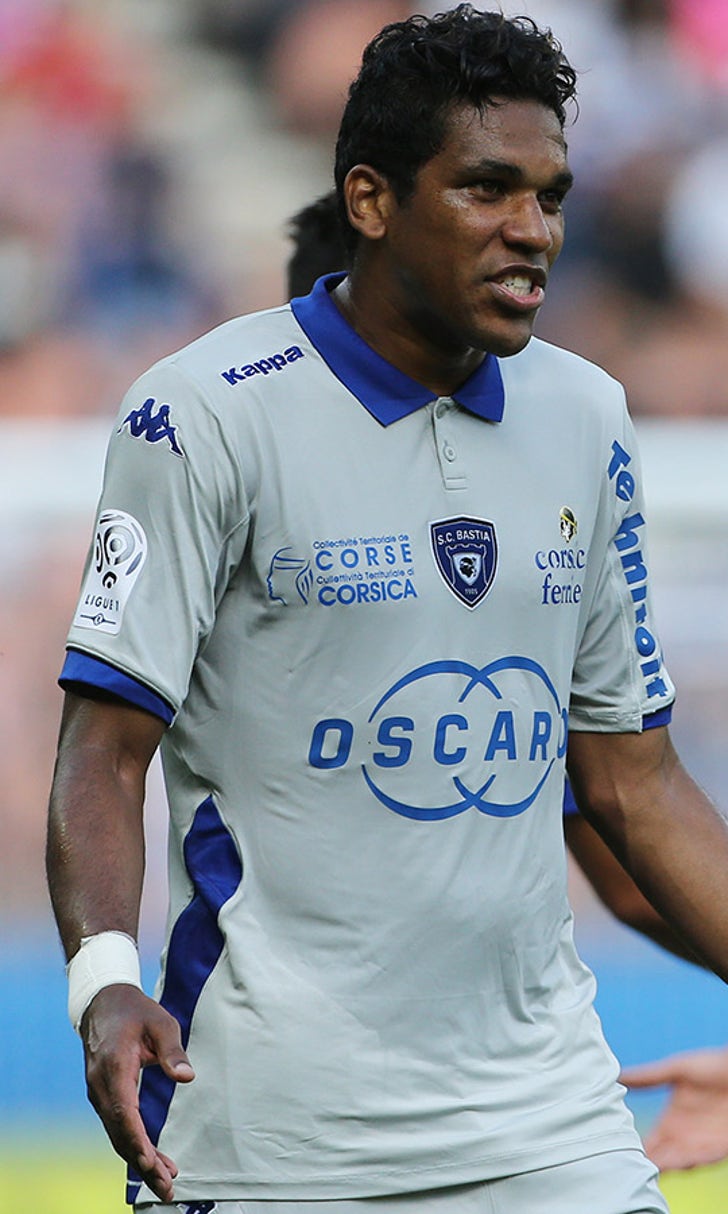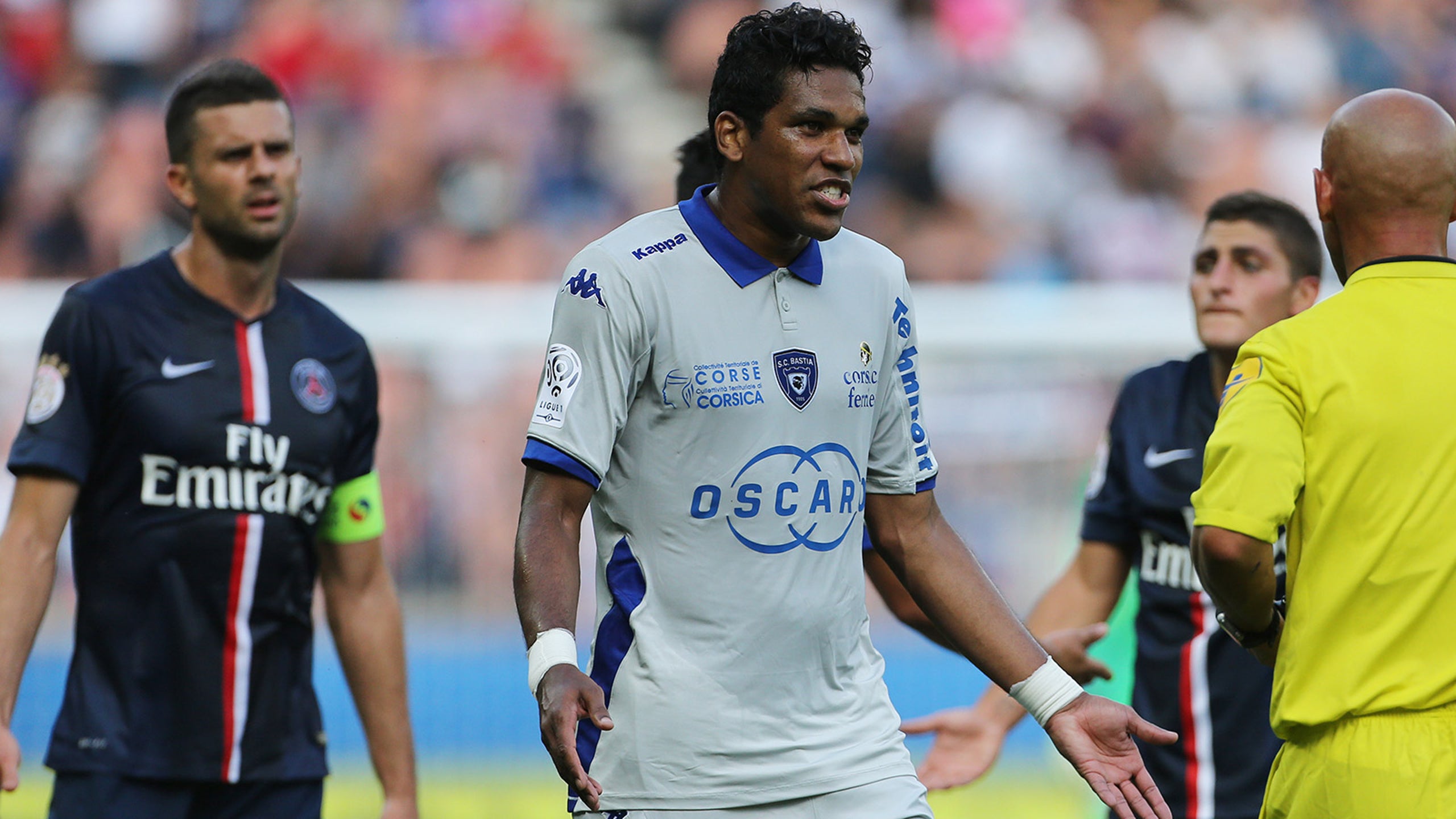 Bastia striker Brandao apologizes for headbutting Thiago Motta
BY foxsports • November 24, 2014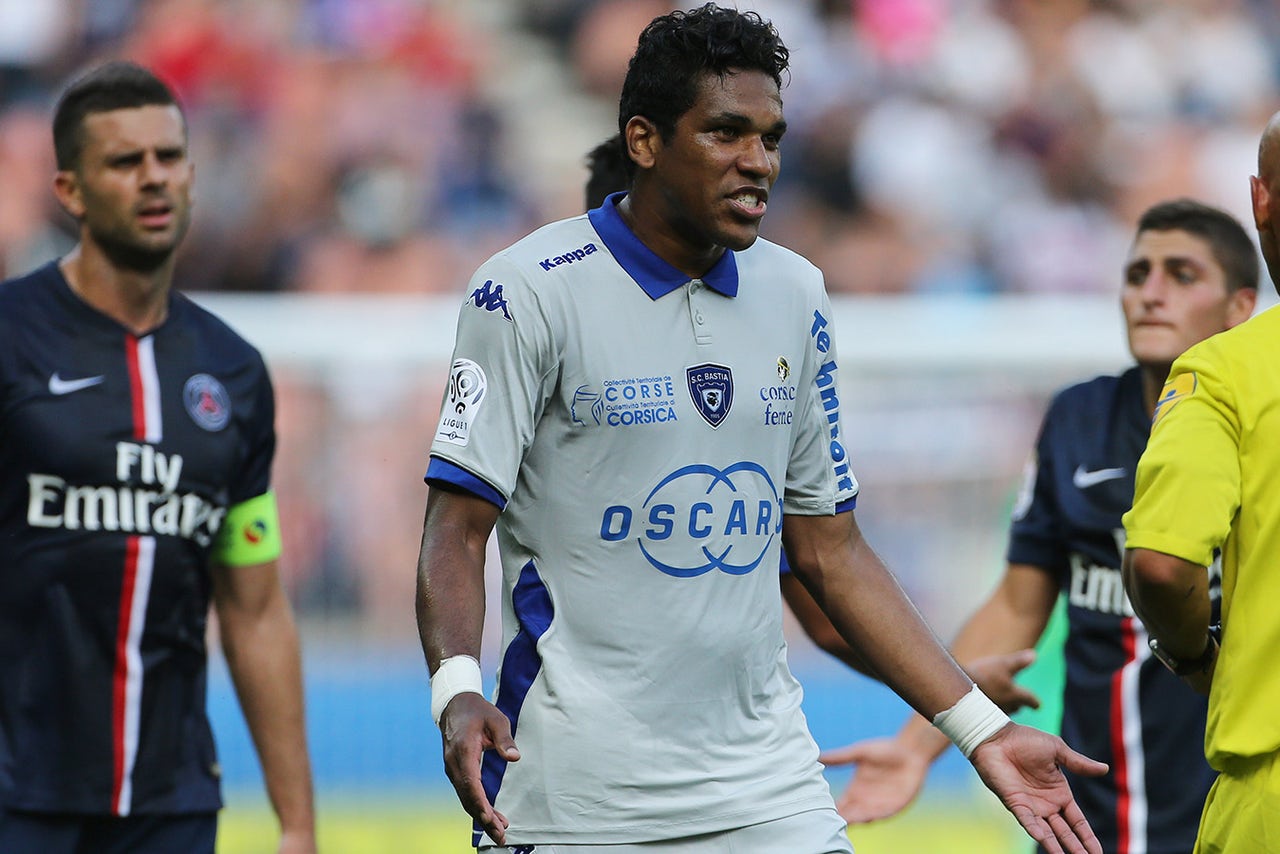 Bastia striker Brandao has apologised for the headbutt on Paris St Germain's Thiago Motta that saw him suspended for six months.
The Brazilian striker clashed with Motta in the tunnel after his side's 2-0 defeat at the Parc des Princes in August, with the incident captured on CCTV.
An appeal against his ban was rejected by the French Football Federation's disciplinary commission last week, meaning Brandao remains out of action until February.
He broke his silence in an interview with Canal Plus and claimed Motta had provoked him throughout the game.
"I didn't say anything before because I wanted to save my explanations for the hearing," the 34-year-old said.
"I was insulted throughout the match. I don't want to repeat what Thiago Motta said. They were very upsetting words for me and my family.
"I did not plan to hit him. My action was not premeditated, I just wanted to speak to him to calm things down.
"I regret my action. I regretted it straight away.
"I am a professional player and I have to provide an example for children, spectators and everyone who loves the sport. I am aware of what I did wrong and apologise to everyone who saw it."
---