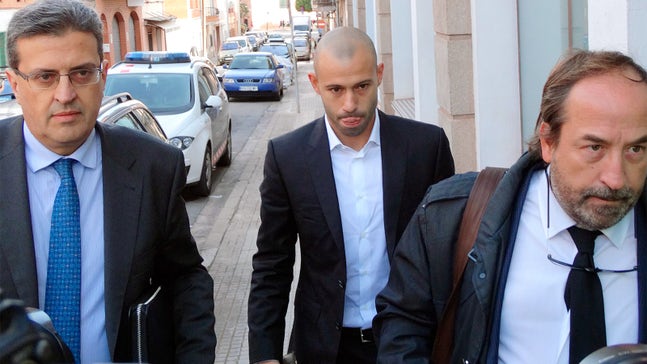 Barcelona's Mascherano admits to unpaid taxes in Spain
Published
Oct. 29, 2015 9:43 a.m. ET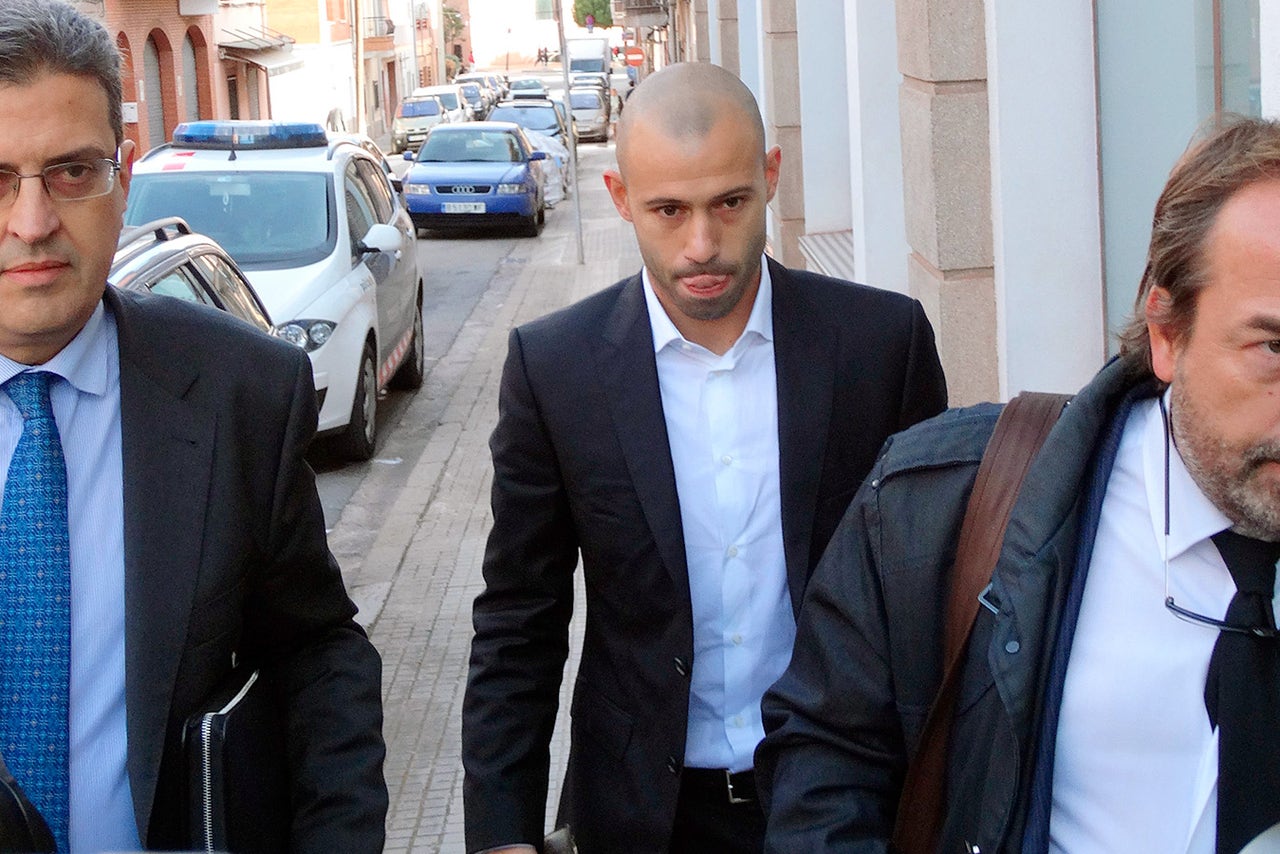 MADRID --
Barcelona defender Javier Mascherano told a court on Thursday that he did not properly pay his taxes in Spain after moving from Liverpool.
The Argentine player admitted at a Barcelona court that he failed to pay nearly 1.5 million euros ($1.6 million) in taxes owed for 2011 and 2012.
Mascherano, who has played for Barcelona since 2010, was accused by Spain's tax office of concealing part of what he earned in image rights during those two years.
The court's press office said the player has already paid back the amount he owed.
With Mascherano's admission, prosecutors and the player's lawyers are expected to reach a deal to keep the case from going to trial.
Mascherano spent only a few minutes in court and was not questioned by prosecutors.
The defender is not the only Barcelona player targeted by Spain's tax office recently. Lionel Messi and his father will likely stand trial in a tax case. They have denied any wrongdoing.
A separate court in Madrid is hearing a lawsuit that accuses former Barcelona president Sandro Rosell of evading taxes after misappropriating funds to hide the cost of the transfer fee paid to acquire Brazil striker Neymar from Santos in 2013.
Neymar, meanwhile, has had some of his assets frozen in Brazil because of accusations of tax fraud. The 23-year-old striker is also being targeted by Spanish authorities over irregularities in his transfer to Barcelona.
Spain's tax office is also investigating midfielder Xabi Alonso's taxes for 2010, when he played for Real Madrid before moving to Bayern Munich in 2014.
---
---