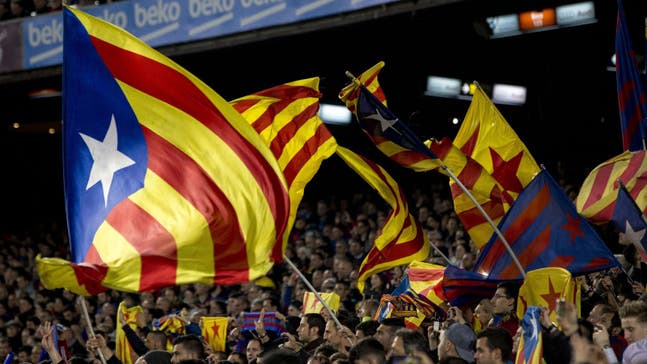 Barcelona says ban on flags is an attack on free speech
Published
May. 19, 2016 7:28 a.m. ET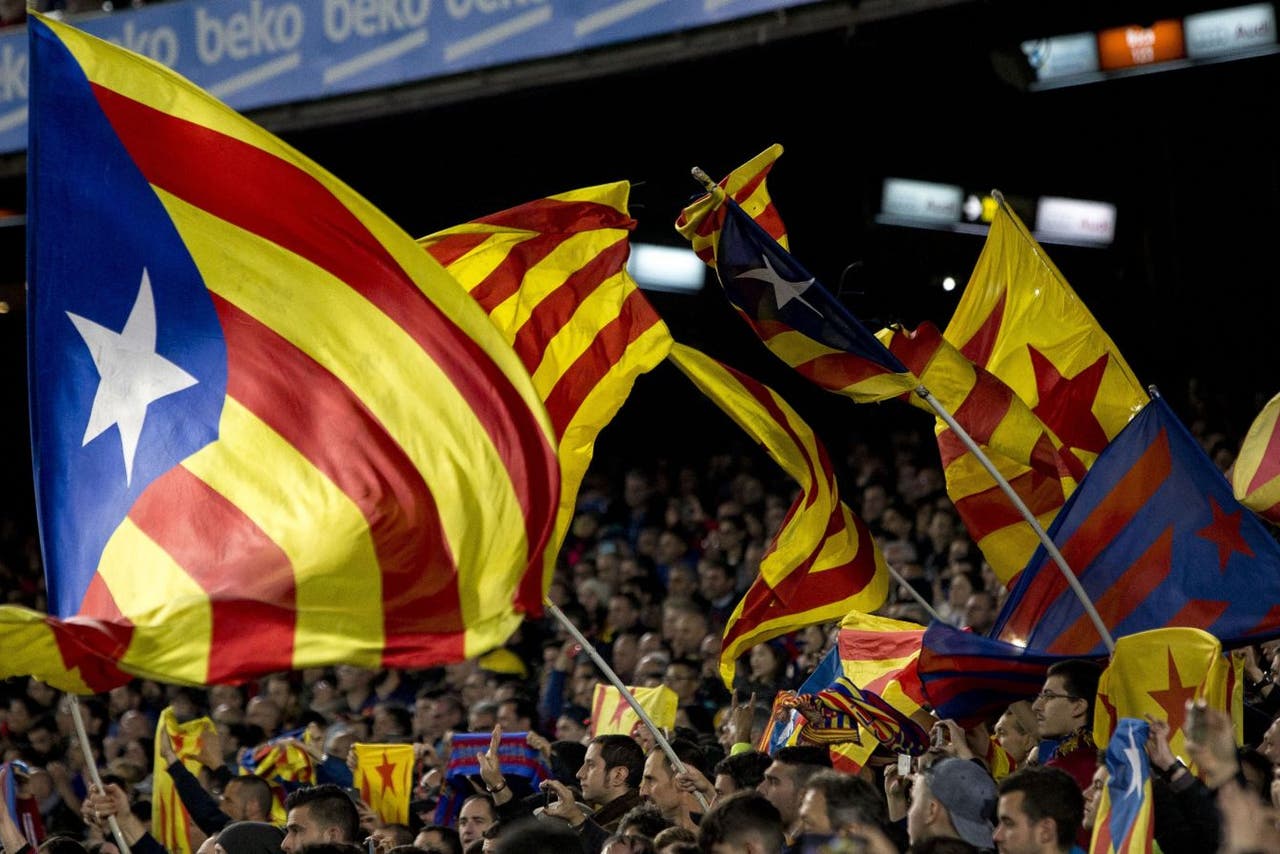 BARCELONA, Spain --
Barcelona says the Spanish government's ban on Catalonia's separatist flags during the Copa del Rey final is ''an attack on freedom of expression.''
The club released a statement expressing its ''total and complete disagreement'' with the announcement made Wednesday, four days before the final against Sevilla in Madrid.
Barcelona says it's an attack ''on the fundamental right of each and every individual to express their ideas and opinions freely and without censorship.''
Officials said the ban of the politically charged flags was approved as part of security measures being implemented for the game at the Vicente Calderon Stadium, the home of Atletico Madrid.
Barcelona called for ''the use of common sense'' and demanded the government to ''respect the honor of the institutions involved and to avoid causing any uncomfortable situations.''
---