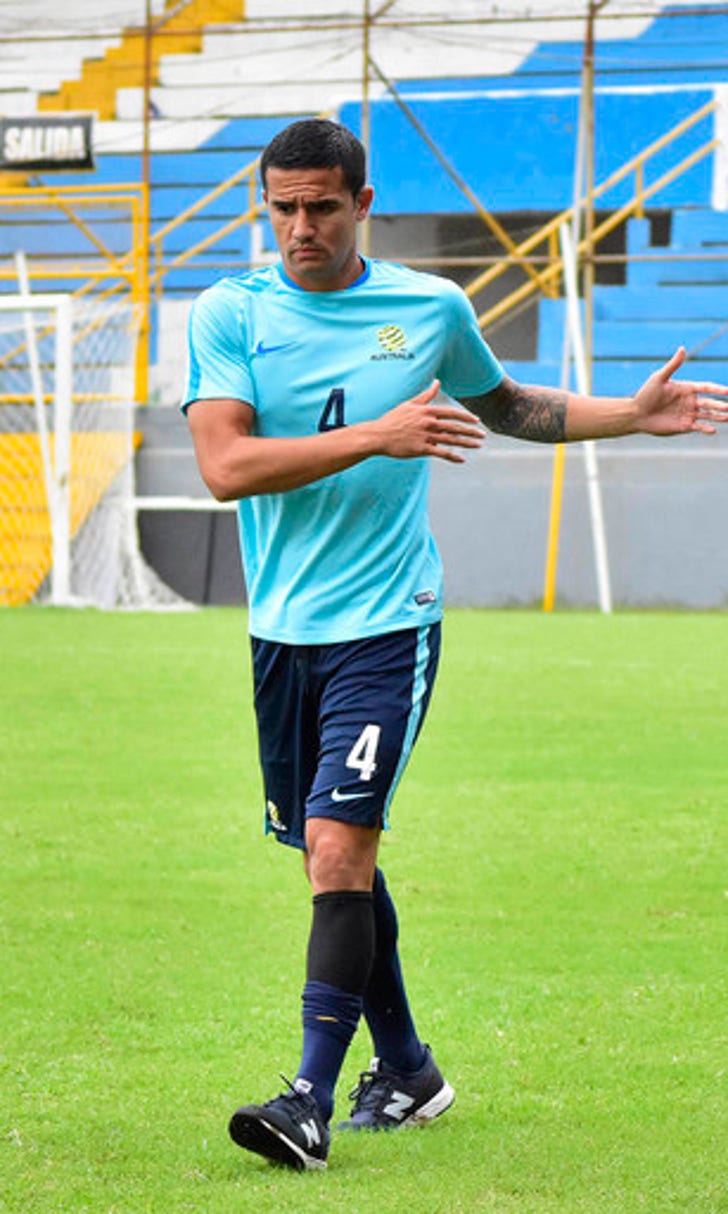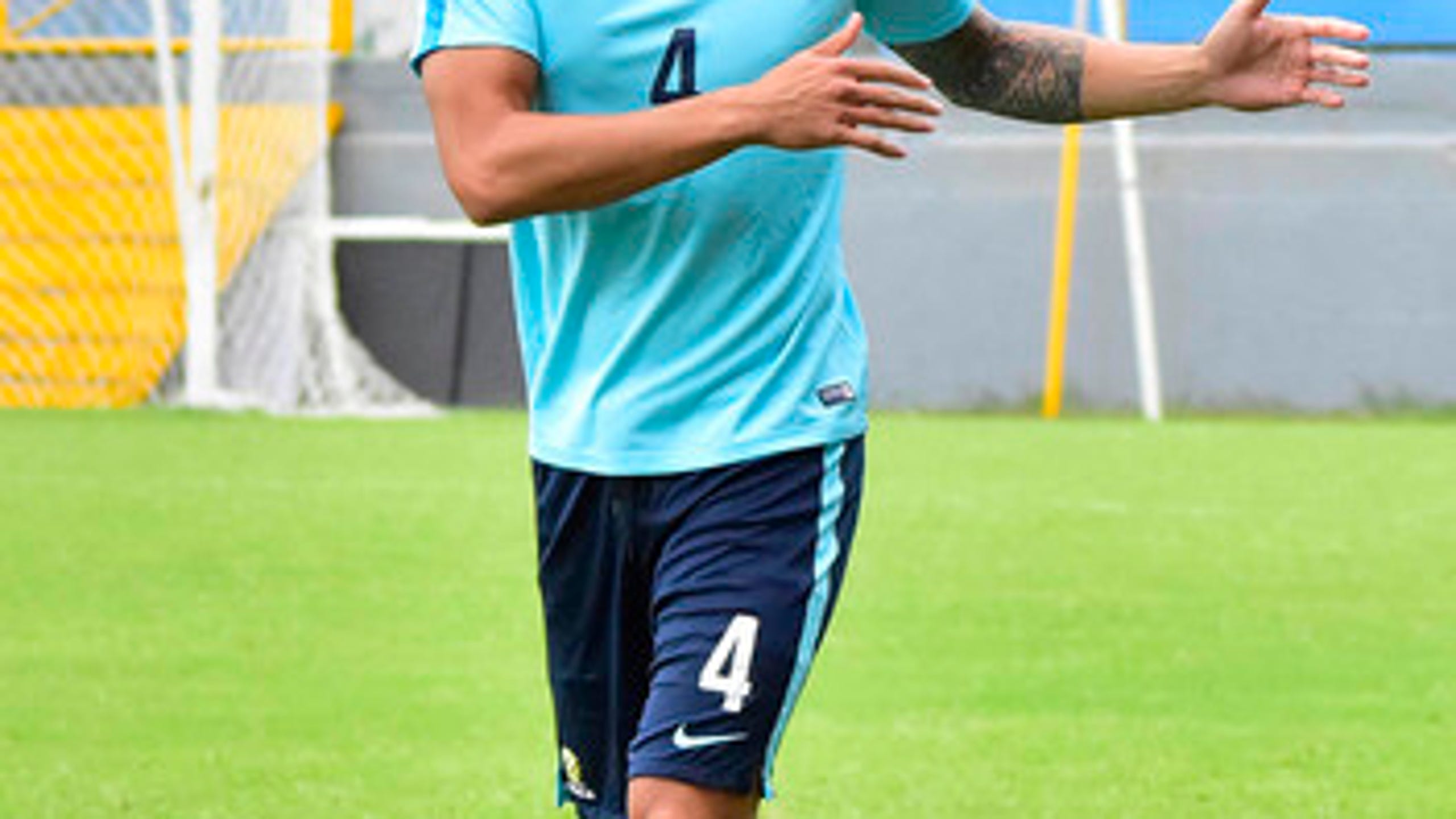 Aussie forward Tim Cahill hoping to be fit to face Honduras
BY AP • November 8, 2017
The word talisman and the name Tim Cahill have become inextricably linked for followers of Australia's national team.
Cahill has been something of a lucky charm for the Socceroos since they ended a decades-long drought by qualifying for the 2006 World Cup with a win over Uruguay in a last-chance intercontinental qualifier.
He then scored in Australia's first World Cup game in 32 years - a comeback win over Japan in Germany - and was a key member of the teams that played at the World Cups in 2010 and 2014.
Now 37 and living back in Australia - after stints in England, the United States and China - Cahill is still in the squad, hoping to shake off an injury to help the Socceroos win an intercontinental playoff series against Honduras and qualify for next year's World Cup in Russia.
It was Cahill's two goals in the return match of the Asian playoff against Syria that helped Australia squeak into the two-leg series against Honduras.
He arrived in San Pedro Sula walking freely despite concerns before he left Australia that a right ankle injury sustained in a league match last weekend would put him out of Friday's game at Estadio Olimpico Metropolitano.
Australia's all-time leading scorer with 50 goals played the ambassadorial role immediately - acknowledged even by Honduras coach Jorge Luis Pinto - praising the host country and its people to make amends for some negative commentary in the Australian media, before turning his attention to the game.
Before he left Australia, Cahill said it was worth the risk to travel rather than continue his rehabilitation at home ahead of the return leg in Sydney on Nov. 15 ''because it's probably one of the most important couple of weeks in Australian soccer coming up.''
''I take it so seriously because it could be my last few games for the Socceroos,'' he said.
Cahill's right ankle has been the most discussed joint in Australia this week.
Some critics said the trip would do him more harm than good, but former Australia goalkeeper and now TV analyst Mark Bosnich contrasted that by summing up the general mood about the importance of Cahill's presence around the squad.
''He is their spiritual leader. He's not the captain, but he's their spiritual leader,'' Bosnich said. ''It lifts them when he's on the pitch, but (even if he can't play) he needs to be around them. If there's a 1 percent chance he can play for his country, he'll do it.''
After stepping off the long flight, Cahill said he's ready to play whenever he's needed.
''I can't promise anything. All I can promise is I'm working hard,'' he said. ''It's my country. I'm very proud and I'll do anything possible to be available.''
---
---