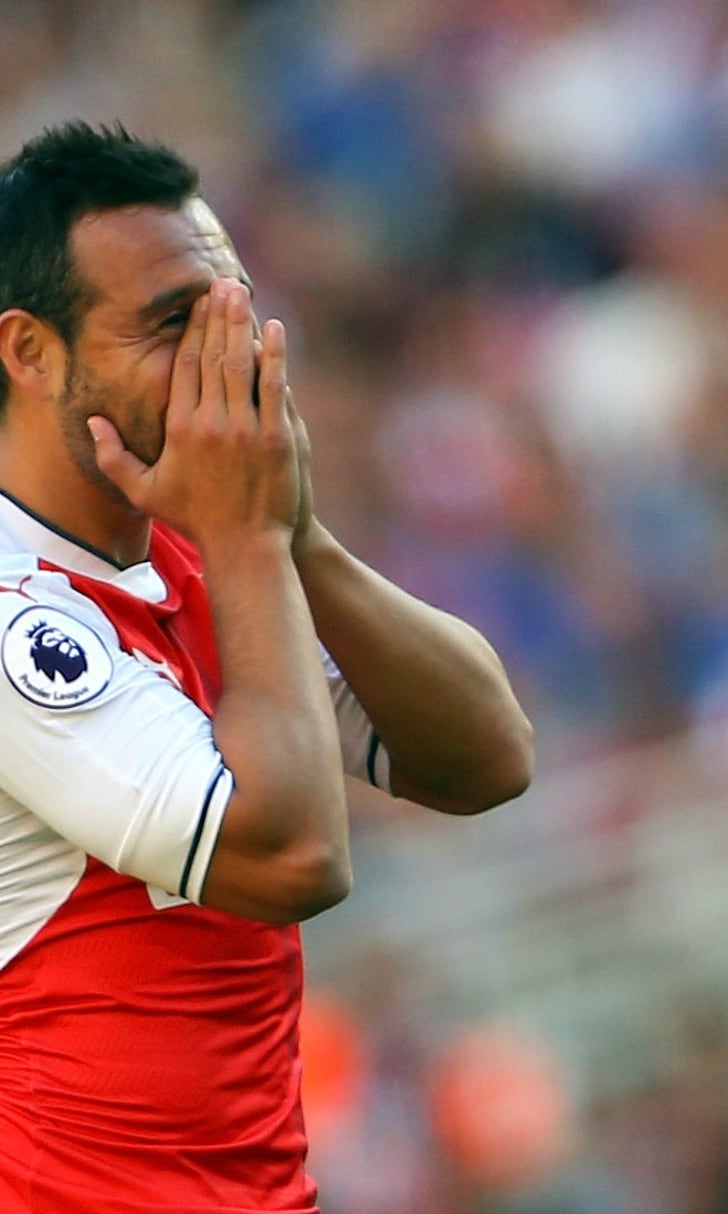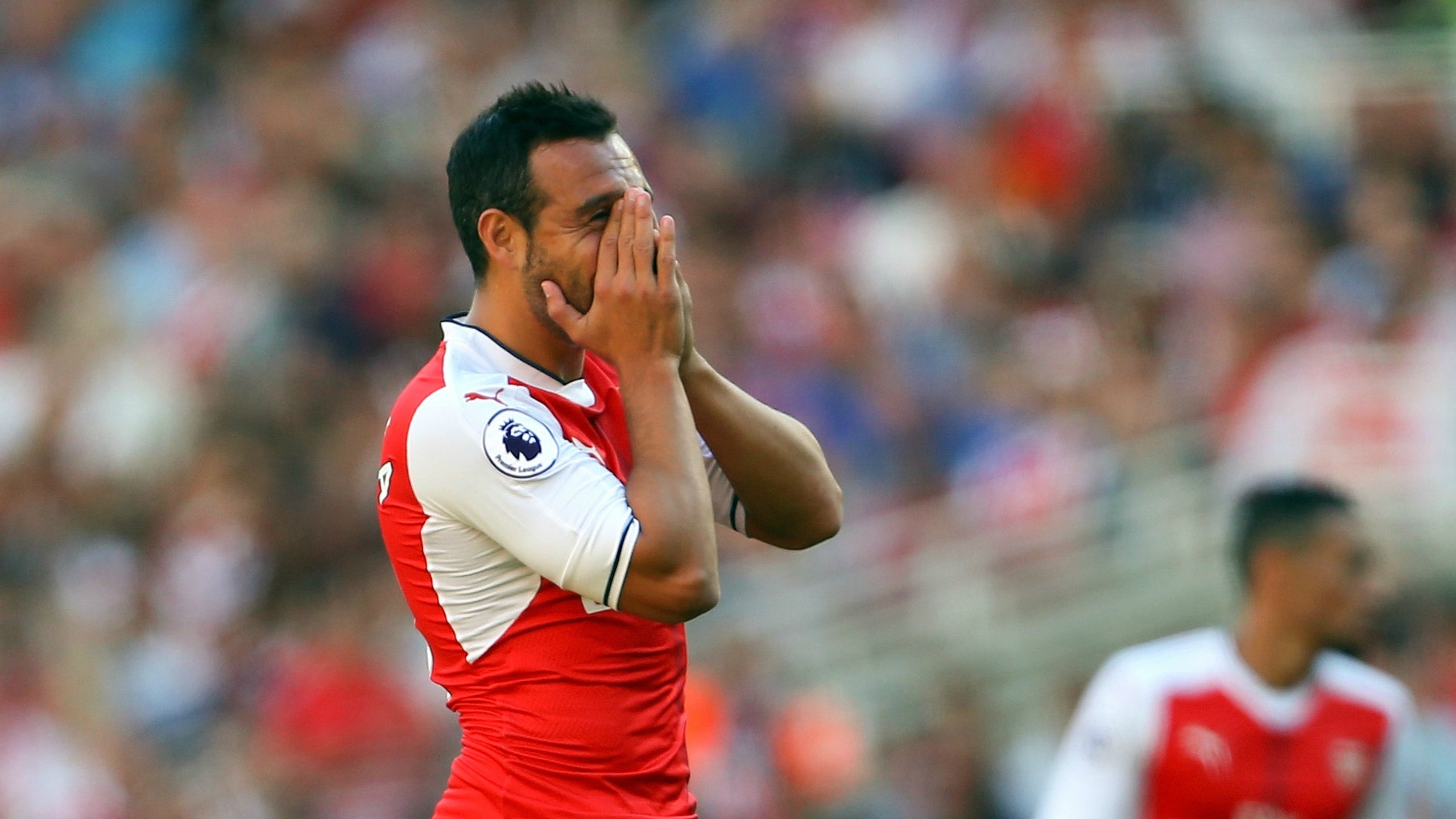 Arsenal will need Granit Xhaka to play (and shine) with Santi Cazorla injured
BY Aaron West • December 9, 2016
Arsenal have confirmed that 31-year-old midfielder Santi Cazorla will miss approximately three months following surgery on a plantaris tendon in his right foot. It's a hammer blow to the Gunners, who have sorely missed his tempo-setting capabilities since he was hurt six weeks ago, but it's not all doom and gloom. The answer to their problems is in the squad right now, in the form of Granit Xhaka.
Xhaka was Arsenal's marquee signing over the summer, arriving from Borussia Monchengladbach to much fanfare. He's made a handful of appearances so far, but has largely been used off the bench, or from the start in matches deemed less important. It's a mystery as to why Wenger hasn't utilized Xhaka more before this. Whether the rumors of his signing being foisted on the Frenchman to placate supporters are true, or if it's simply that Arsene doesn't believe him to be ready for the challenge, the fact remains; Xhaka's been on the bench for the biggest games, with the gaffer choosing Francis Coquelin, Mohamed Elneny, and Aaron Ramsey ahead of him more often than not.
Since Cazorla's mid-October injury though, Arsenal just haven't looked the same. They've struggled to find the same fluid, flowing form they produced early in the season, sputtering through draws with Tottenham, Manchester United and PSG, before bouncing back with a 3-1 win against Eddie Howe's buoyant Bournemouth. They're still just three points off the top spot, and they're through to the Champions League knockout rounds, but their form has severely dropped off compared to the fantastic soccer they were playing before the Spaniard's injury.
That loss of form is worrying, especially considering where we are in this crucial point in the season. Chelsea are in full flow, Liverpool are rampaging, Manchester City are lurking dangerously, while Tottenham lie in wait just below Arsenal in the table. December is here, and with it comes an incredibly tough run of fixtures including West Ham away, a Champions League fixture against Basel, then Stoke, Everton and City back to back to back. The title can't be won this early, but it sure can be impacted heavily, and the month of December will be crucial in ensuring the Gooners stay in the title race. Then there's January and February to follow.
To stay in the title race, Arsenal need their best players to perform. Alexis Sanchez has been doing his level best to keep the Gunners on pace, but he can't do it by himself. In Cazorla's absence, the Gunners are missing a player who's crucial in dictating the pace of the game, and whose abilities are also key in unlocking the talents of creative genius Mesut Ozil. Without Cazorla's range of passing and technical ability, Arsenal have too often missed an all-important link between midfield and attack. Ozil only has one assist from the run of play this season, and this lack of production can be directly attributed to that broken link in midfield.
"He's important to our technical stability in the team, to the quality of our decision-making and to our build-up from deep midfield to the high midfield," said Arsene Wenger ahead of the 3-1 win against Bournemouth.
"That's an important stage because it gets the ball out from the defenders. We have enough quality players in our side to get around that, even if Santi is a massive player for us. We are good enough to find solutions despite the fact he's not there."
And it's true. Arsenal are good enough to find solutions in Cazorla's absence. They spent £30 million for the solution over the summer, even if so far, Granit Xhaka's puzzling lack of appearances haven't shown him to be the answer to that equation.
In Xhaka, Arsenal have a man who can not only provide the bridge between deep midfield and high midfield, he can also provide a certain amount of steel and bite that Cazorla simply can't. Xhaka's range of passing is fantastic; he's well able to play the quick one-two combinations Wenger loves his teams to employ, and he also boasts a booming left foot and pinpoint accurate long ball. Not only that, Xhaka's a physical presence that Arsenal haven't had since the days of Patrick Vieira. He's still relatively hotheaded and good for a foolish booking or two, but he's the only player aside from Francis Coquelin who can truly put the fear of God into opposition midfielders. He's a true enforcer with a bit of sparkle in his boots.
Now, with Cazorla's enforced absence, it has to be Xhaka's time. And finally, it looks like Wenger may feel the same.
"I'm very happy with his commitment. I think he's developing well," he said. "He hasn't maybe started enough since the start of the season but he is adapting to a different league, a different way of playing. Overall I'm happy because every day he's focused on working hard and I'm confident he'll get his number of games."
Xhaka played the full 90 against Bournemouth, his first league start since the Tottenham match on November 6th. It wasn't a world class performance, but he acquitted himself well, and showed exactly why he deserves to be a part of the first XI from here on out. No one else in Arsenal's team, apart from Cazorla, can run the game like he can, and his skill set is a unique one that the Gunner's can't afford to leave on the bench.
Now, with Cazorla definitively out for a significant period of time, it's Xhaka's hour to shine. He's Arsenal's best hope in midfield to push on and achieve glory.
MORE FROM FOX SOCCER: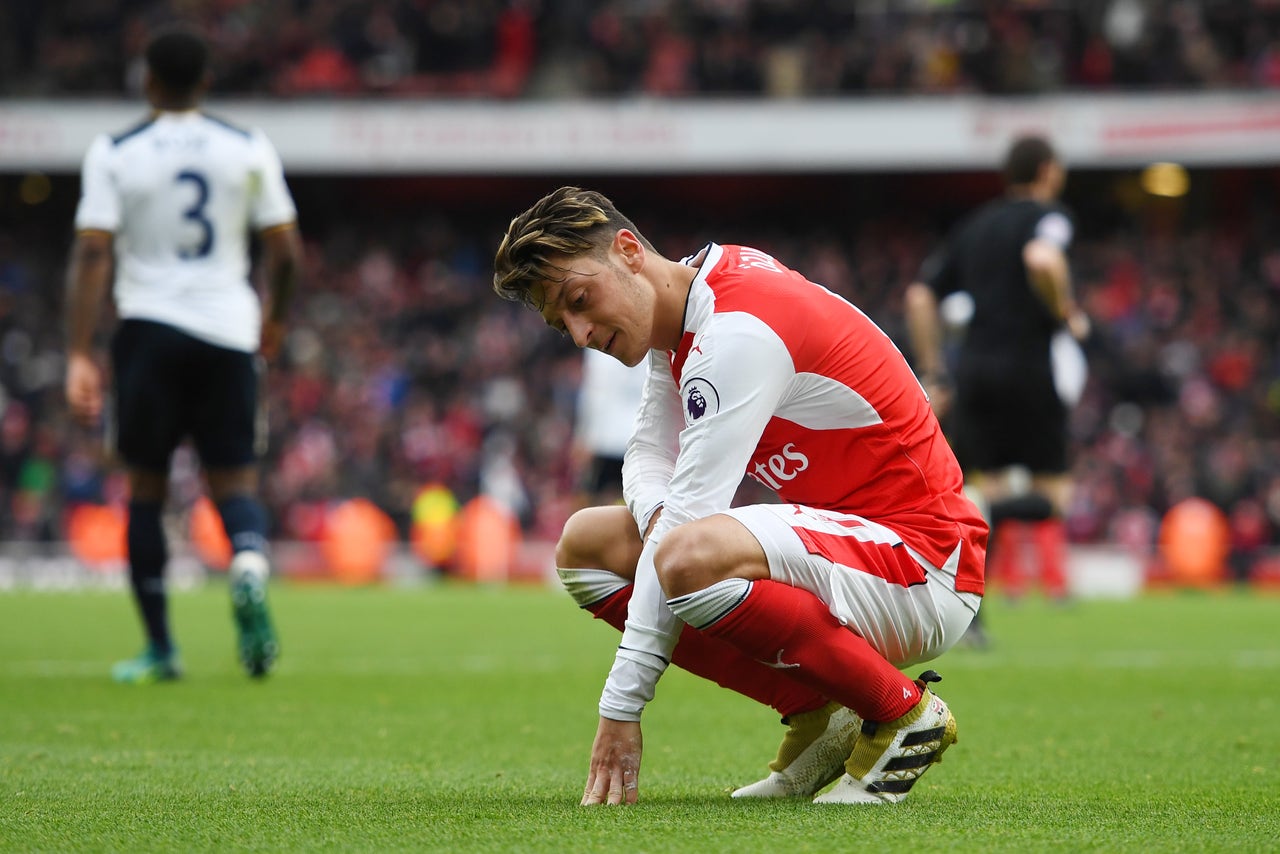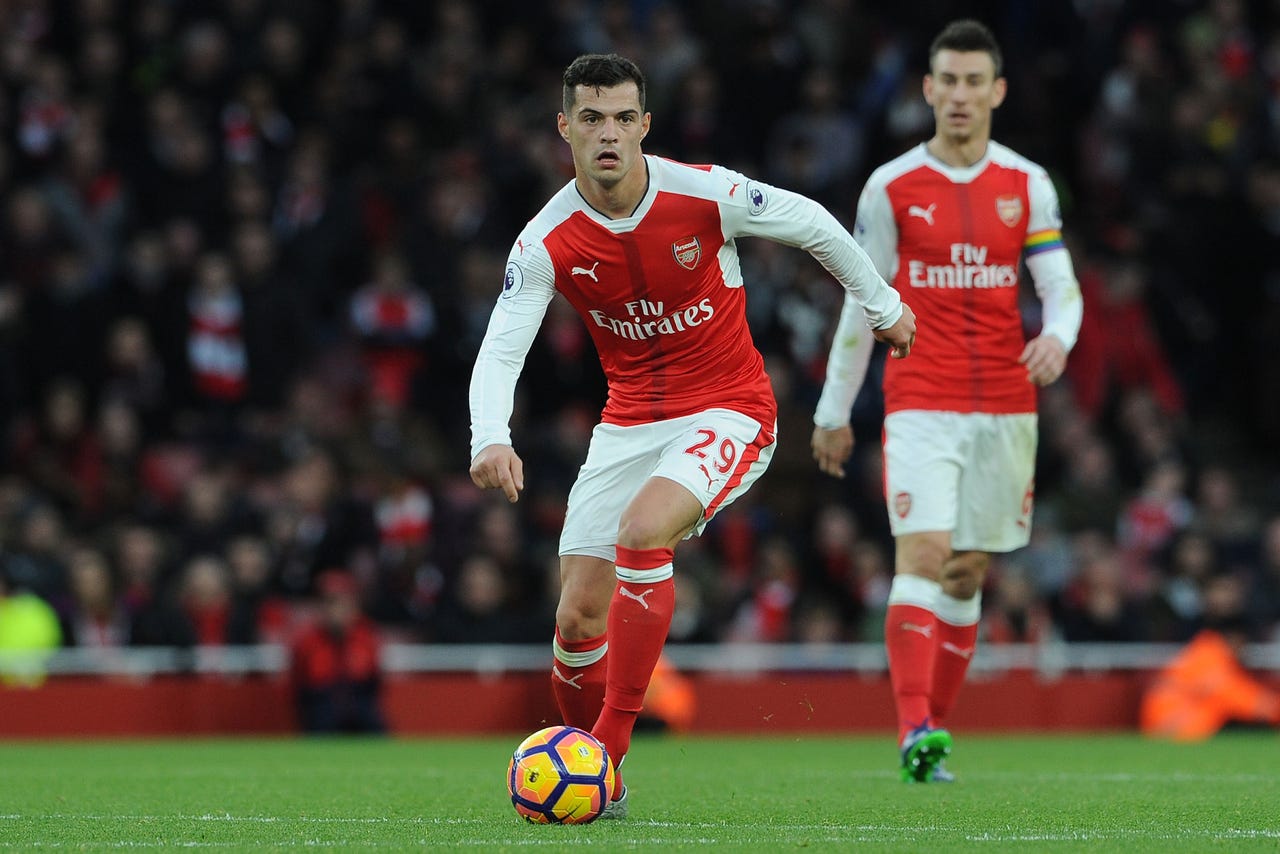 ---
---