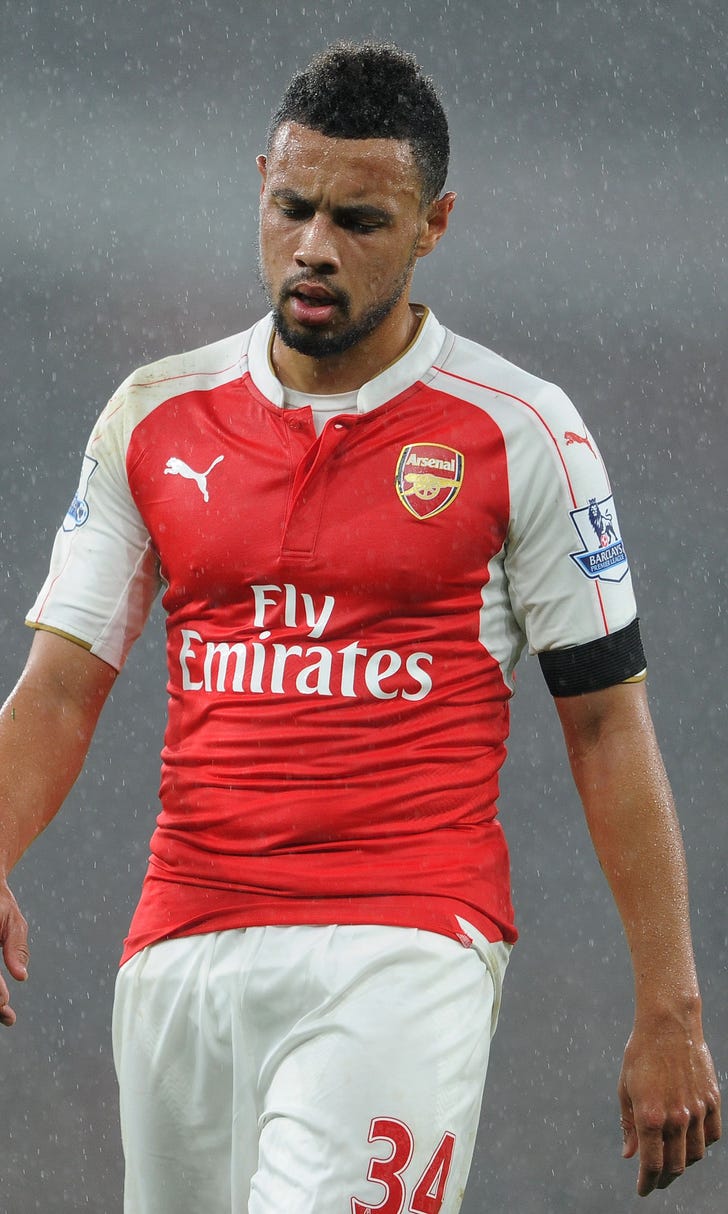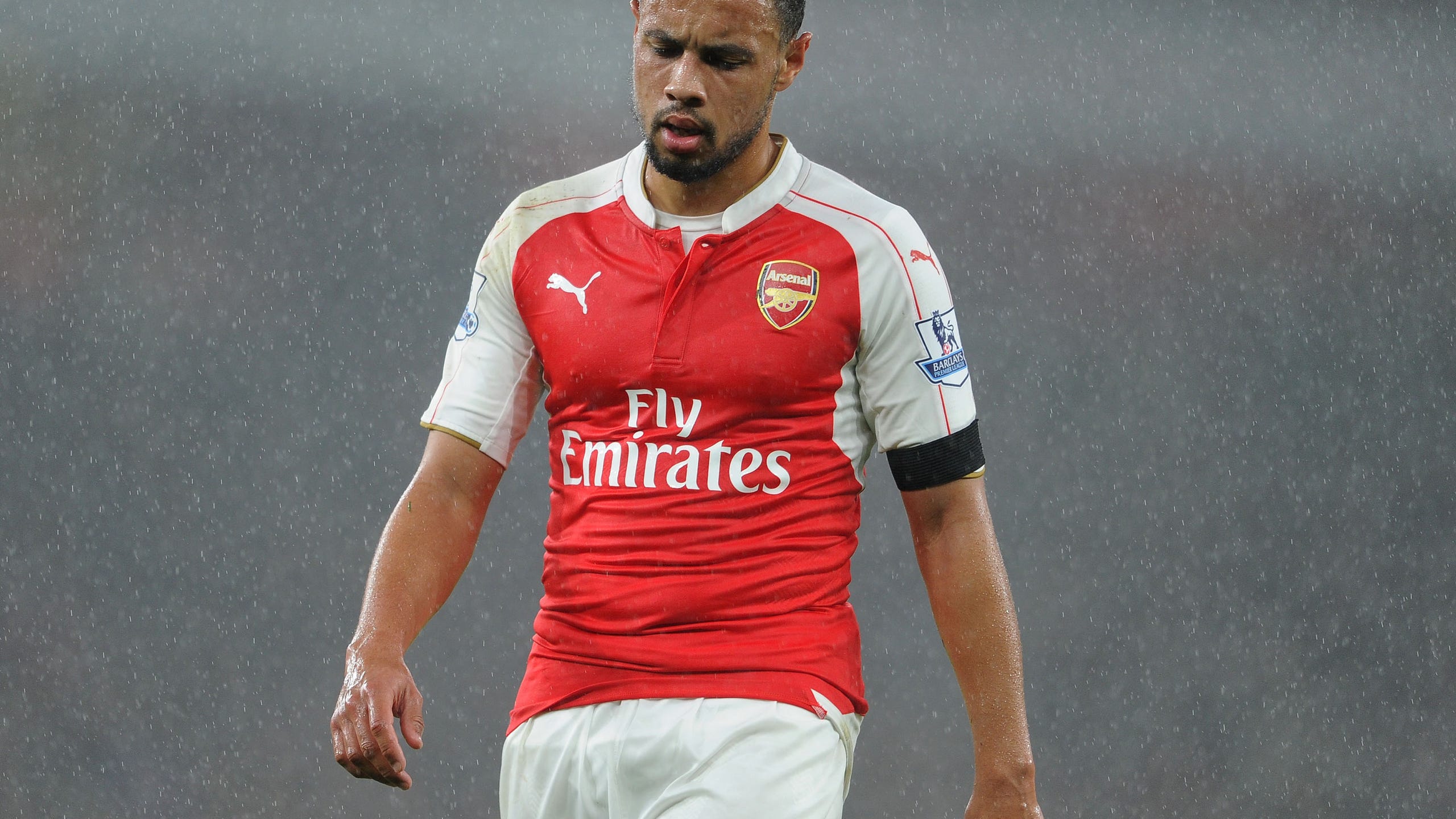 Arsenal: Francis Coquelin Quick Return Vital
BY foxsports • June 30, 2017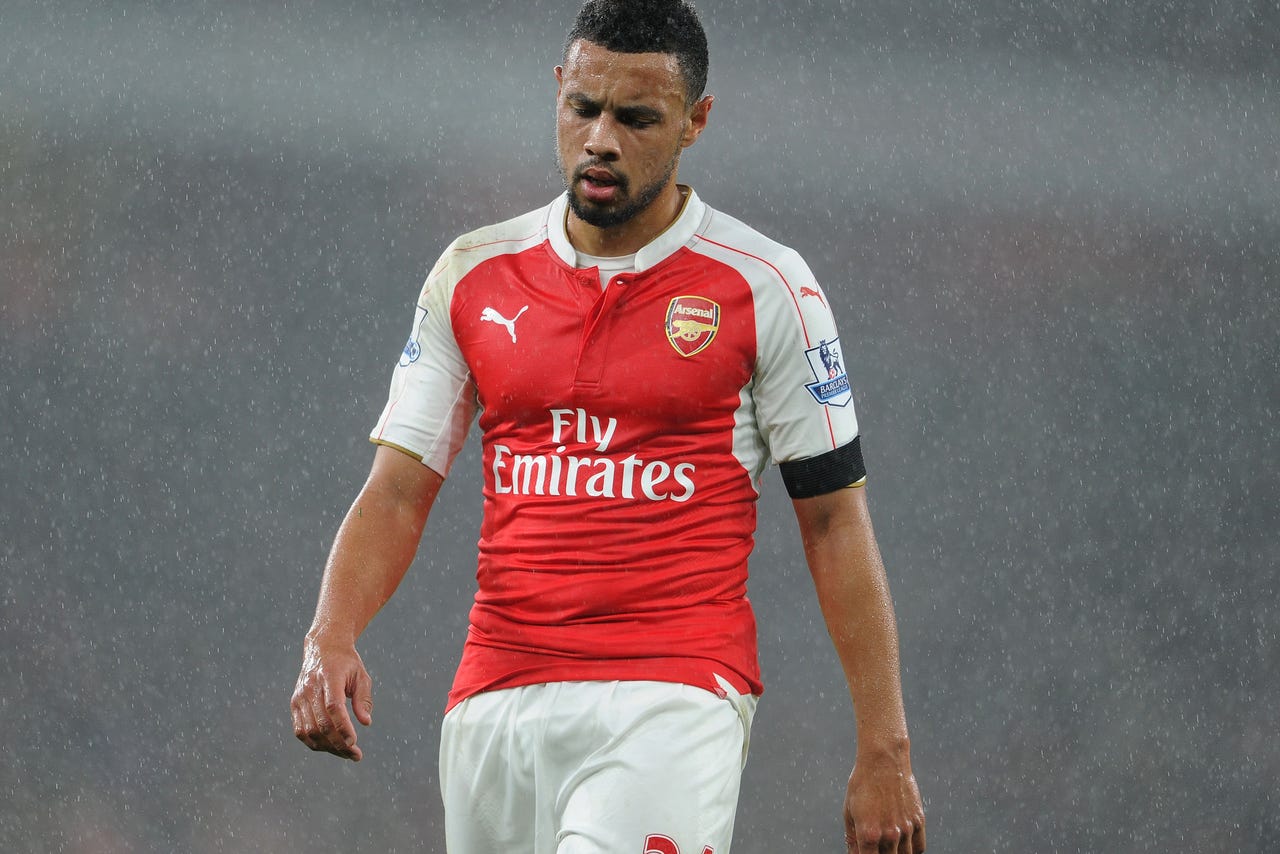 Arsenal's Francis Coquelin is reportedly set to return to action potentially within two weeks. Such a quick return is vital to the team's success this year.
There were very few negatives from Saturday evening's demolition of Chelsea. Arsenal were utterly dominant in a scintillating first half performance, blitzing their London rivals with a devastating high pressing tactic combined with ruthless efficiency in attacking areas that saw them waltz to a three-goal victory in relatively comfortable fashion.
With multiple players performing to an outstanding standard and much of the media after the match gushing in their praise as such, perhaps the only negative of the match came, as it so often does with the North London club, through the wonderful world of injuries.
More from Pain in the Arsenal
After 31 near perfect minutes for the Gunners, the mood was severed thanks to Francis Coquelin's knee. After blocking an N'Golo Kante effort with a sliding challenge, Coquelin immediately looked to struggle with his knee – the same one that saw him miss significant time last season – and although he came back on after some medical attention, was eventually substituted with Granit Xhaka coming on in his stead and playing well.
Xhaka's performance has lead to some pointing out the positives in Coquelin's injury as it opens up a clear opportunity for the £35 million man. However, recent reports are now suggesting that the Frenchman will not miss much time whatsoever, potentially as little as two weeks, limiting the once huge chance for Xhaka to prove his quality.
Coquelin's speedy return is absolutely vital for this squad. While many have been pining for Xhaka to start – his continued benching is concerning but not due to the performances of his replacements – Coquelin is still essential to the success of this side. He is underrated in his role, the defensive shield in front of the back four, and unlike any other midfielder in the Arsenal squad.
While his newfound penchant for drifting too far forward is something that needs to be managed, the defensive work rate that he brings to the side is far superior to any other option. Coquelin has made 15 tackles, 16 interceptions winning 53% of his tackles. They are outstanding stats, underlying his value to this team.
Moreover, his partnership with Santi Cazorla has blossomed over the past few seasons. With Cazorla dominating the ball – he's played a phenomenal 399 passes so far this season (3rd in the league) and an insane 90.5% completion rate – and Coquelin's physical style complimenting the slighter Spaniard so wonderfully, Arsene Wenger has not see it fit to break up the duo.
Xhaka will find his way into the starting lineup. He's a £35 million signing, and a good one at that. But let's not underplay the value of Coquelin to this Arsenal side. He will likely be played on a rotation basis throughout the season, but having him fit sooner rather than later is vital to the season's success.
This article originally appeared on
---
---