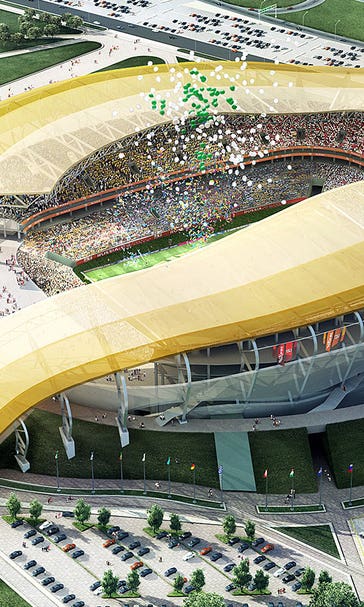 2018 World Cup stadium in Russia seven months behind schedule
BY foxsports • February 4, 2015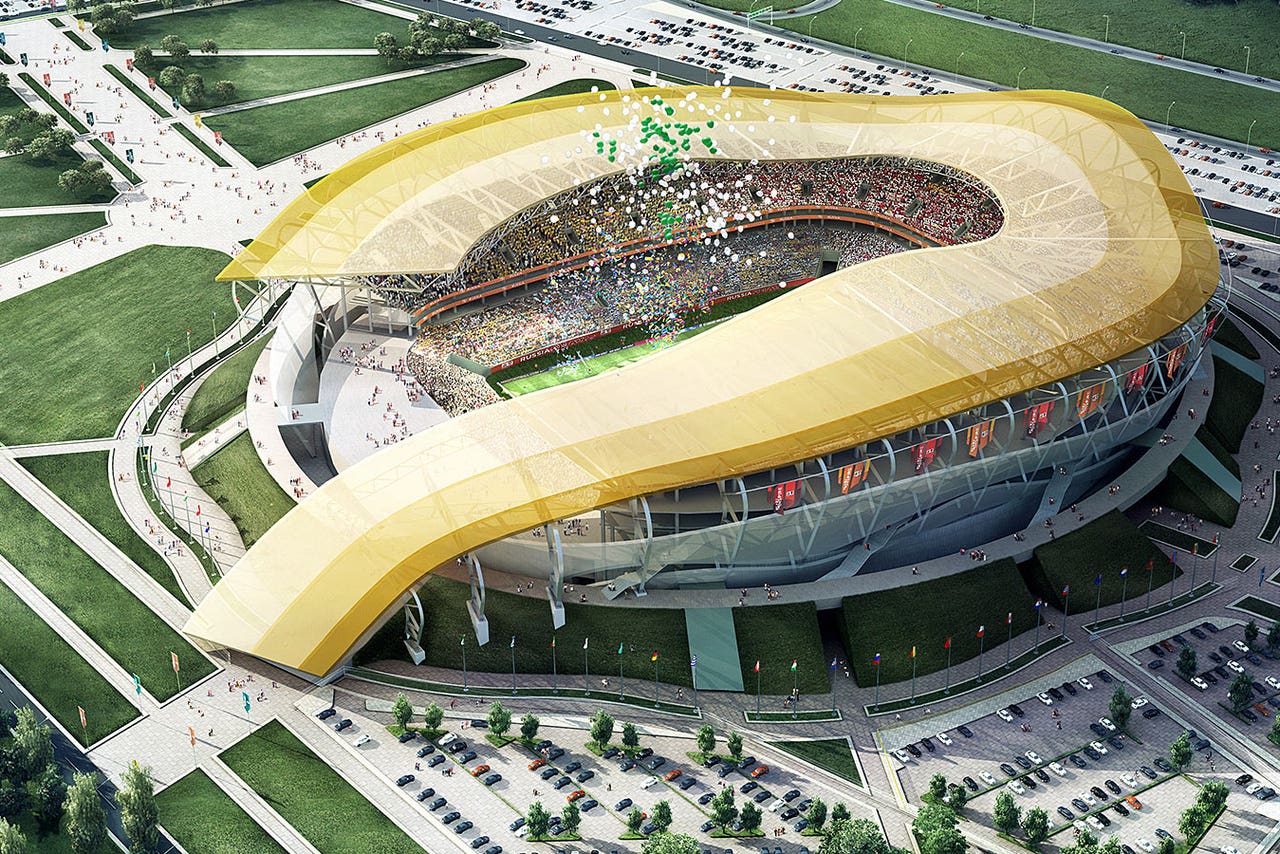 MOSCOW -- 
The 2018 World Cup stadium in the southern Russian city of Rostov is seven months behind schedule and faces a ''tight deadline'' to be ready in time, says the Rostov regional construction ministry.
The completion date for the 45,000-seat stadium has slipped from May 2017 to that December, the ministry added in the statement.
The ministry did not specify what had gone wrong, but said: ''Taking into account the tight deadline for the construction of the stadium, a double-shift work schedule has been organized.''
Also, a meeting on Wednesday called by the government to cut World Cup costs, to be chaired by First Deputy Prime Minister Igor Shuvalov, was postponed, Russian media reported. The reasons for the delay were not immediately clear, and no new date announced.
Russian Sports Minister Vitaly Mutko, who chairs the World Cup organizing committee, previously said he considered Rostov's riverside arena to be among the most difficult of Russia's 12 stadiums to build, and costs could rise. Construction workers have to endure temperatures as low as minus 15 degrees (5F).
The Rostov regional government has estimated the cost of the stadium at 20.2 billion rubles ($305 million), and the region's total costs to prepare for the World Cup at 85 billion rubles.
Most of Russia's stadiums appear to be on schedule, although one key exception is the 69,000-capacity stadium in St. Petersburg, which will host one of the semifinals. That arena was once supposed to open in 2008 as the new home for Zenit St. Petersburg, but is targeting a 2016 completion in time for the 2017 Confederations Cup, following almost a decade of cost overruns and delays.
There were also delays last year to the planned arena in the western city of Kaliningrad when the federal and local government failed to agree on a site. That dispute has been resolved, and preliminary construction work began last month, although without a final agreement on the stadium's design.
The total budget for the World Cup has been set at 664 billion rubles, mostly funded by the federal and regional governments, although Mutko said last week that the budget would be affected by the Russian government's plans to slash spending by 10 percent, under pressure from a fall in the oil price and international sanctions.
World Cup stadiums and associated infrastructure would be exempt from the cuts, but ''various organizational issues'' and ''subsidies to the organizing committee'' would be cut, he said in comments reported by the Tass agency.
Mutko has also said the government was trying to keep down the costs of building materials for World Cup projects, and could scrap import duties on World Cup-related items, effectively increasing the tournament's government subsidy.
---