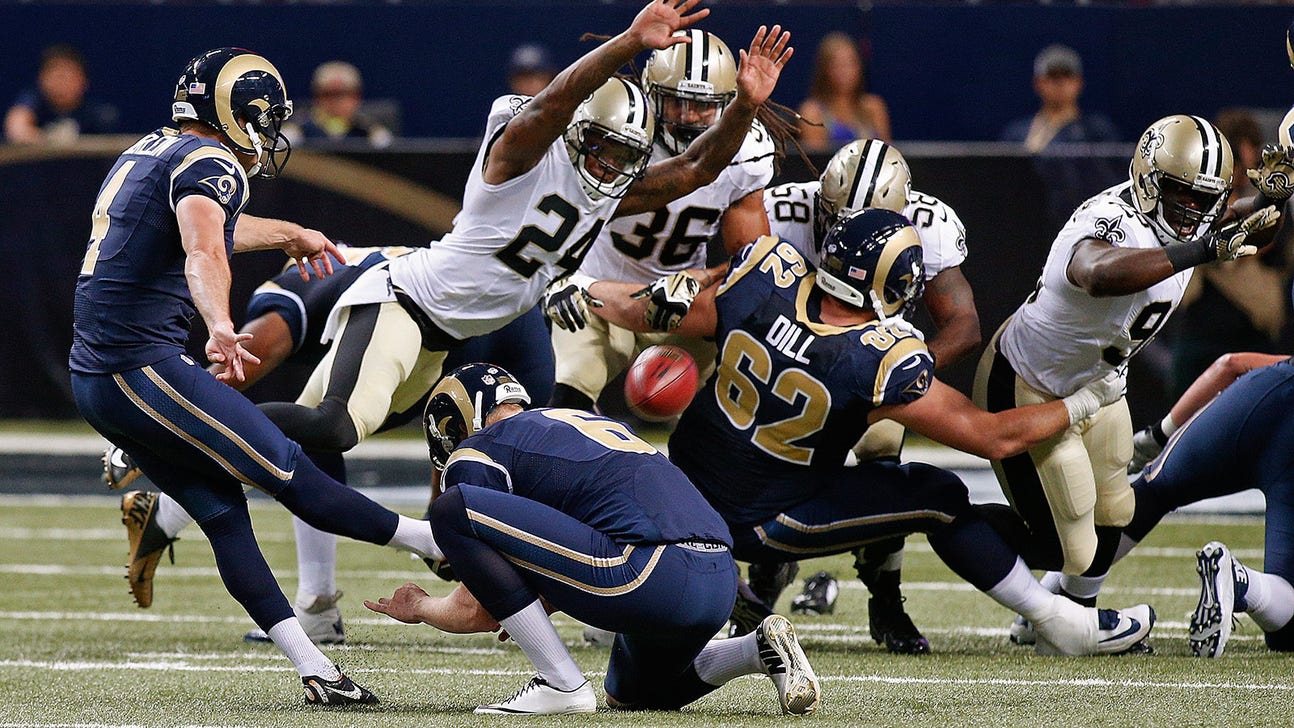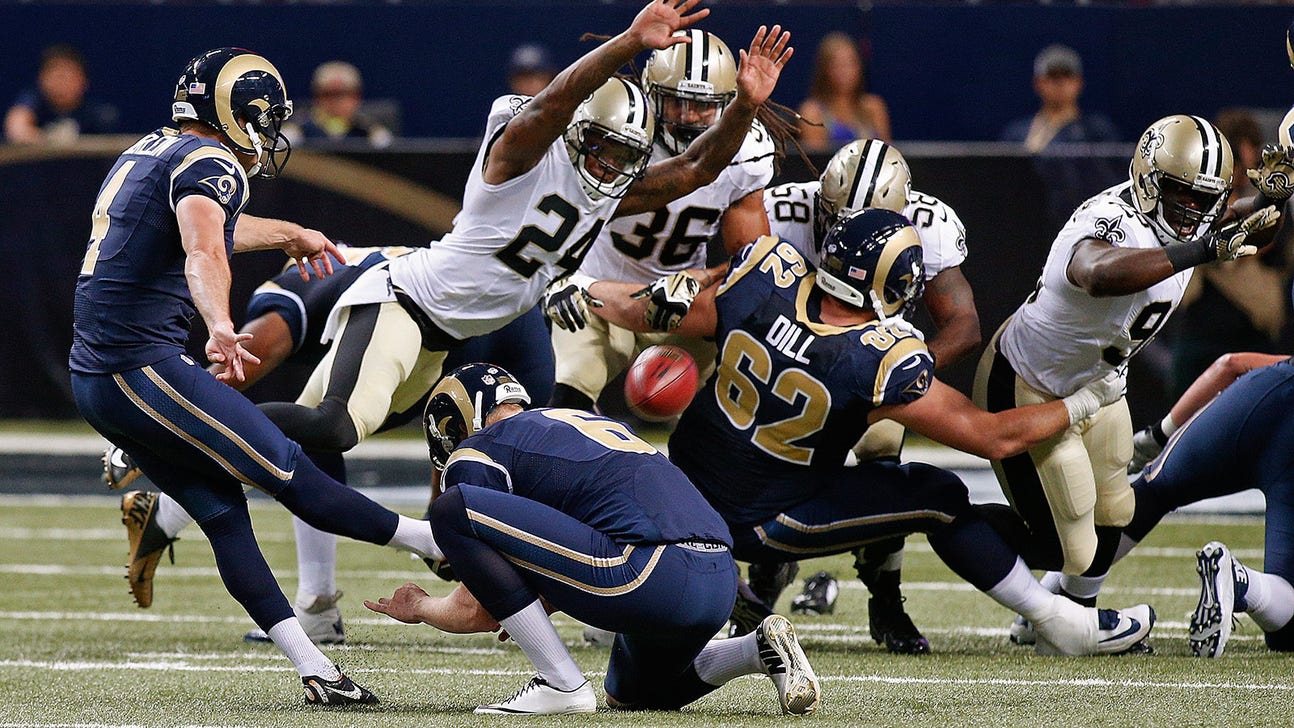 Zuerlein not a fan of longer extra point attempts
Published
Aug. 13, 2014 9:37 p.m. ET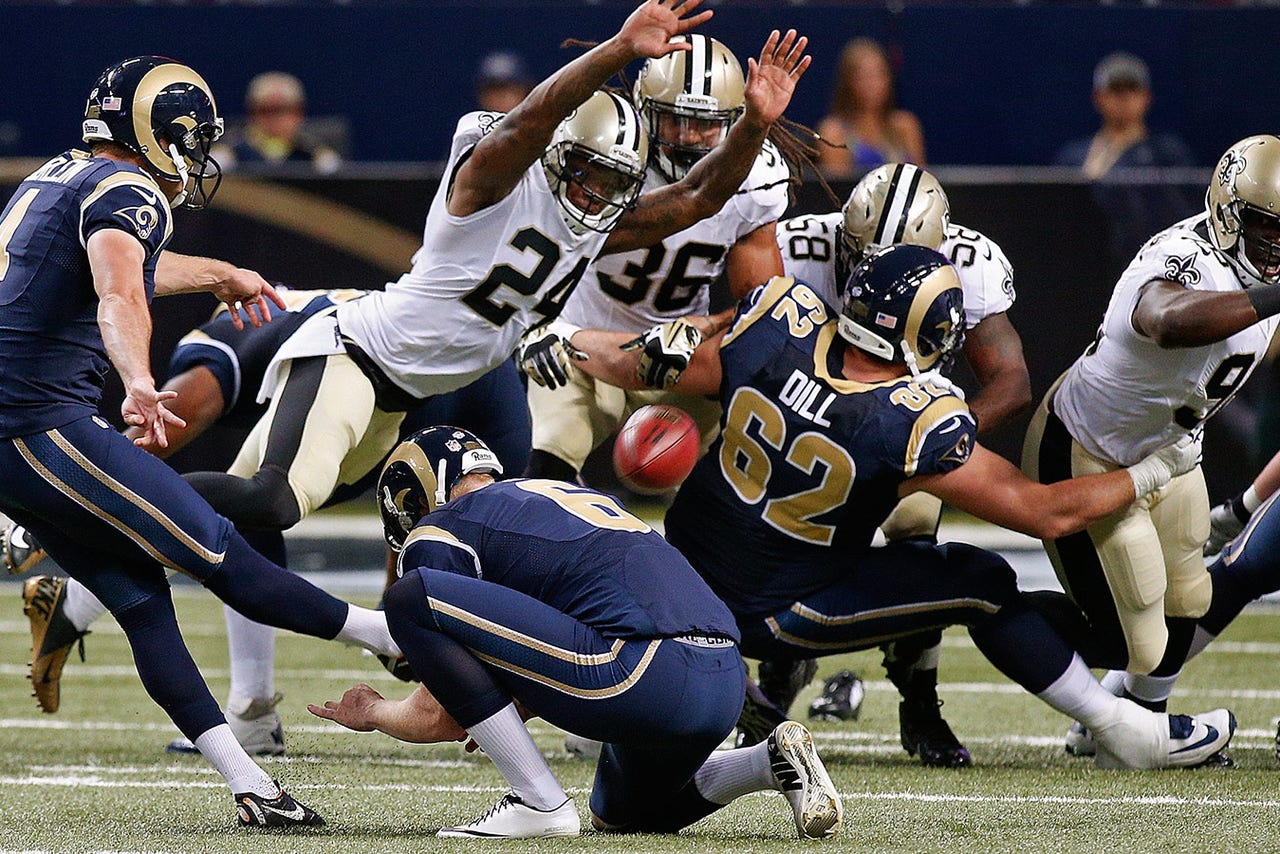 ST. LOUIS -- St. Louis Rams kicker Greg Zuerlein is not a fan of the longer distance for extra point attempts that is being tested in the preseason.
"It's an interesting experiment, but I don't understand the reasoning behind it," Zuerlein said Wednesday after practice at Rams Park. "They're trying new things and we just deal with. I was not consulted.
"I don't know why they'd change it. The extra point has been around a long time. I really don't know what to make of it."
The experiment was approved during the owners' meeting in March. During the 2013 season, there were only five extra-point attempts missed out of 1,267 chances.
Wanting to do something about the almost automatic kick, the owners decided to try a change in the preseason.
Every extra point attempt during the first two weeks of the preseason is being snapped from the 15-yard line instead of the 2. That makes the normal 20-yard attempt after a touchdown a 33-yard kick.
"It's a little tougher than the normal extra point," Zuerlein said. "I just go out and kick."
Last season, Zuerlein made all 10 of his field-goal attempts from 30 to 39 yards.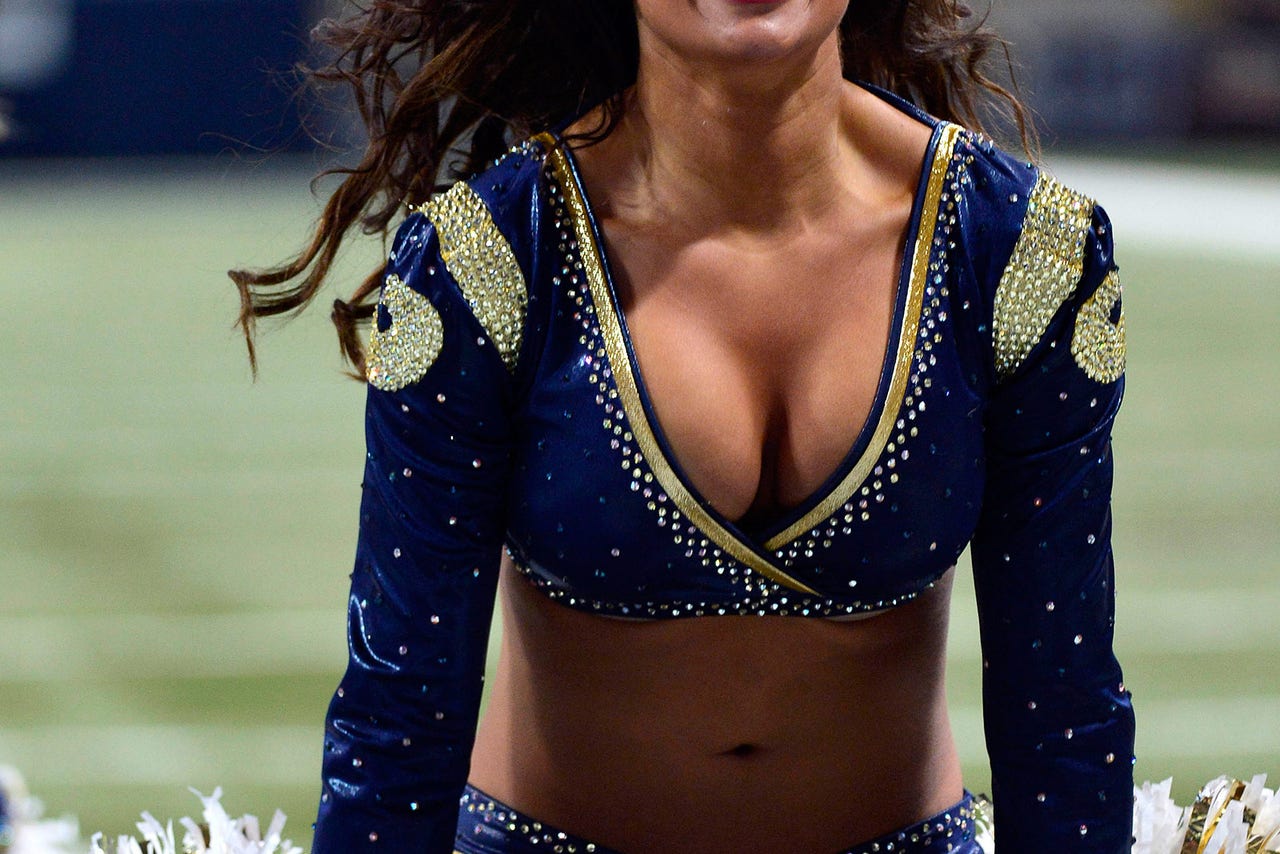 NFL CHEERLEADERS: Check out our gallery of sideline shots from around the league.
In the preseason opener against visiting New Orleans, Zuerlein made all three of his PAT attempts in the Saints' 26-24 victory.
However, Zuerlein missed two potential game-winning field goals in the fourth quarter. Zuerlein was wide left on a 46-yard attempt with 5:02 left and was wide left again on a 59-yard attempt on the final play of the game.
Zuerlein had the opportunity for the kicks because New Orleans' Shayne Graham missed a PAT attempt in the second quarter after Khiry Robinson scored on a 1-yard run. Graham's attempt hit the left upright.
So Zuerlein trotted out for the last-second kick, but was unable to convert.
"I had a chance to win it," Zuerlein said. "It worked out that way with them missing the extra point so I wasn't kicking for a tie. So there was that excitement there at the end. It was a long field goal, but it was a makeable kick.
"They wouldn't put me out there if they didn't think I had a chance to make it."
His track record on long kicks is well-known.
As a rookie, Zuerlein connected on seven field goals of at least 50 yards. That set a franchise record. He also set a league record when he kicked a 60-yard field goal, the longest by a rookie.
Zuerlein connected on the 60-yard field goal against the Seattle Seahawks, which beat the franchise record of 58 yards that he set earlier in the game.
In doing so, Zuerlein became the first player in NFL history to make a 60-yard field goal and a 50-plus yarder in the same game.
Last year, Zuerlein had 28 field goal tries to rank 21st among kickers for attempts. He made 26, giving him a conversion rate of 93 percent. He hit 74 percent as a rookie.
"His improvement was significant and the improvement from the beginning of the season to the end of the season was there, too, which was good," said John Fassel, the St. Louis special teams coordinator.
Zuerlein made 12 consecutive field goals in the final seven weeks to end the season.
Of his last 14 kickoffs in 2013, 13 went for touchbacks. The other one was a perfectly placed onside kick that was recovered by the Rams.
Fassel believes Zuerlein can get better. He has been working hard in camp, making some minor adjustments.
"He's tweaked just minimally a few things, but we don't want to change them at all because I keep saying that I was really proud of him, really the last three, four weeks of the season," Fassel said. "I thought he was stronger the last month than at any point in his first year or even after and up until that point.
"So, there's some things ... we're working off on kickoffs, as well and on field goals. He knows his leg strength is dynamite and we're working on putting it right down the middle every time so it's good."
---