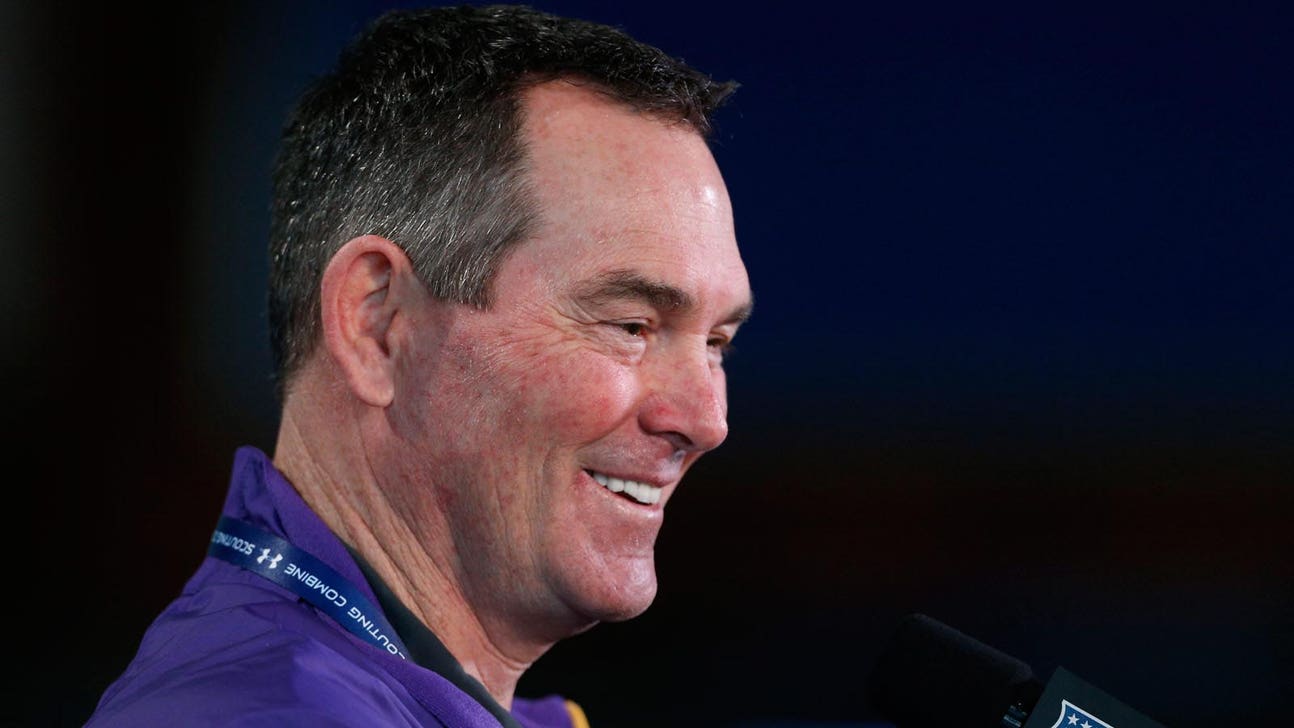 Zimmer wants to build team around 'smart' players
Published
Mar. 20, 2014 5:00 p.m. ET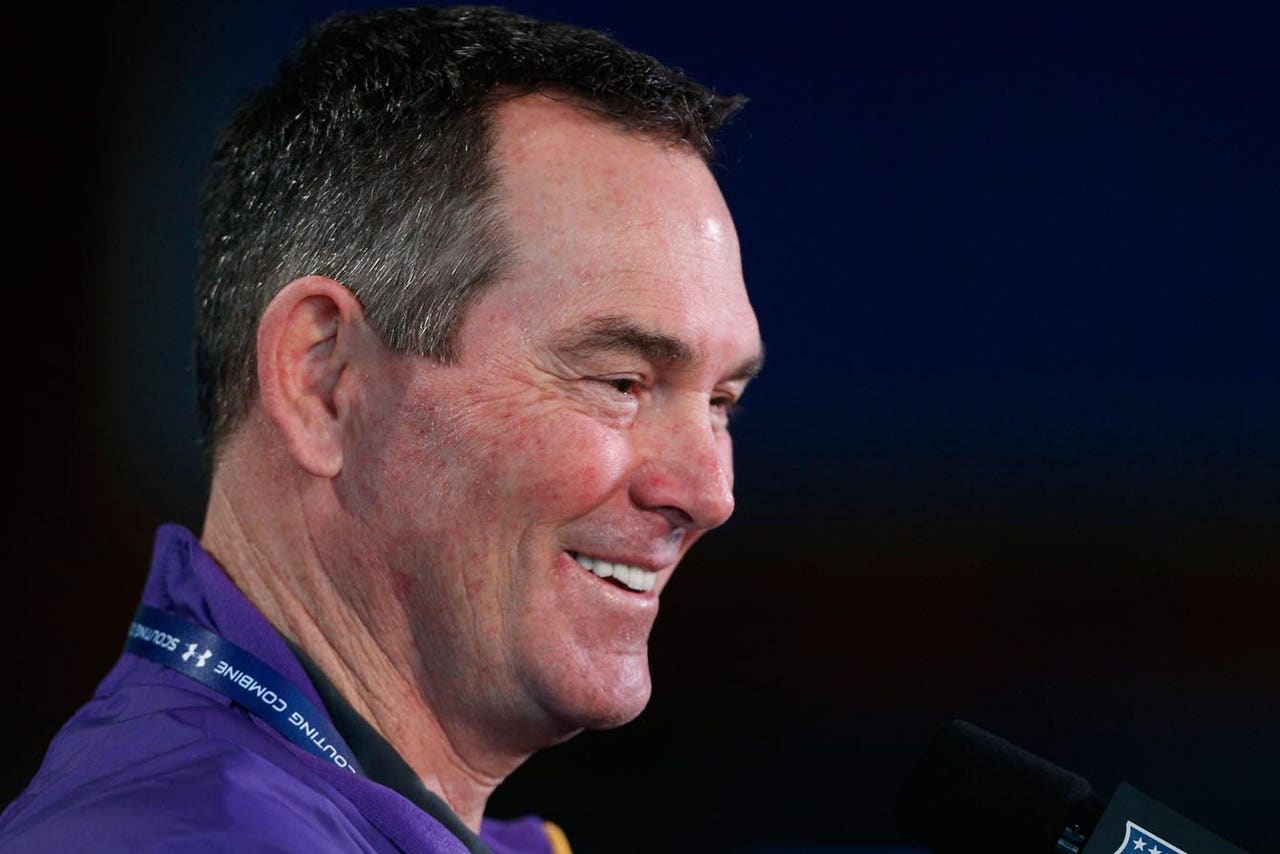 Since 1981, the Minnesota Vikings have had their team headquarters in Eden Prairie, Minn., tucked in the Northwest corner of Highway 169 and Interstate 494.
There have been tweaks to the facility over the years with more changes sure to come in the future, which includes the team's offices, an indoor fieldhouse and a pair of outdoor fields among other amenities.
Mike Zimmer entered this year and decided he wanted to expedite one change.
As new coach of the Vikings, Zimmer saw a need for a new team meeting room. The old meeting room was flat with chairs and would be split for offensive and defensive meetings. Zimmer wants a theater-type set-up in which he can see his players and his players can see him.
In many ways, the desire for a new meeting room exemplifies Zimmer's approach as Minnesota's new coach.
"It's a function of trying to make this the best learning atmosphere I can make it," Zimmer said at the NFL Scouting Combine last month. "I don't know if it's just the film or communicating with the team. I just felt like the team meeting room we had was not the best situation for us to learn. I talked to (general manager Rick Spielman) about it. Rick talked to the owners and got it approved. I feel real good about it."
Zimmer's first few months with the Vikings have been about fostering an environment of learning.
Asked if there is one trait he looks for in players, Zimmer doesn't sway far from his belief in education.
"You know, I like smart guys," Zimmer said. "I like smart football players. We were sitting there one day with the defensive coaches and we were just talking about guys I had in Cincinnati. I went through and it was like, 'He's a smart guy. He's a smart guy. He's a smart guy. He's a smart guy.' Things happen so fast on the field that I think the players that are more intelligent can overcome some things that happen quickly like that."
Zimmer called himself a "fixer" when meeting the media on his first day on the job in January.
Since then, he's gone about analyzing his new team, educating the team's staff on his philosophies and finding players to help turn around a team that has missed the playoffs in three of the past four seasons.
Zimmer hired a coaching staff that includes former head coach Norv Turner. He kept several coaches from the previous regime and has two former defensive coordinators, George Edwards and Jerry Gray, on his defensive staff. The entire group has tried to come together with a unified idea about the direction of the organization, and Zimmer is willing to learn himself.
"I've always had my coaches teach me what they're teaching and say it in my language, because I think it's important that we get on the same page," Zimmer said. "I've always done that with the coaches, so I just thought it would be important that I teach and try to show the scouts what we're looking for. It's important that you're on the same page all the time. That's why when there's 22 guys on the field, so many guys make mistakes is because they're not on the same page."
Minnesota cut defensive tackle Letroy Guion a week before free agency. Guion, a two-year starter at nose tackle, ended up signing with the Green Bay Packers. According to a report in the Milwaukee Journal-Sentinel, Zimmer didn't feel Guion had the "mental acuity," leading to his release along with his $3.95 million salary cap number.
"(The Vikings) thought he was going to develop, but he just never got any better," one scout told the Journal-Sentinel's Bob McGinn. "He's slow to read blocks at times. Just the little nuances. He doesn't have a great feel."
Zimmer has tried to withhold firm declarations on current players until he's able to meet with them and see them react on the field. Minnesota can begin its offseason program on April 7 and has one voluntary minicamp prior to the May NFL Draft.
"I think you can usually tell by talking to them, visiting with them," Zimmer said of how he diagnoses a player's intellect. "I think most guys are pretty respectful in how they talk, the way they interact with people. I think you can tell it, but you can also get them by the board and talk to them about. And I don't necessarily mean just football smart but just in general smart guys.
"Bill Parcells used to have this big sign in the facility that said, and I may put one too, 'Dumb players do dumb things. Smart players very seldom do dumb things.' And that's true."
A new sign and a new meeting room are just two examples of what Zimmer is trying to accomplish with the Vikings.
Follow Brian Hall on Twitter
---