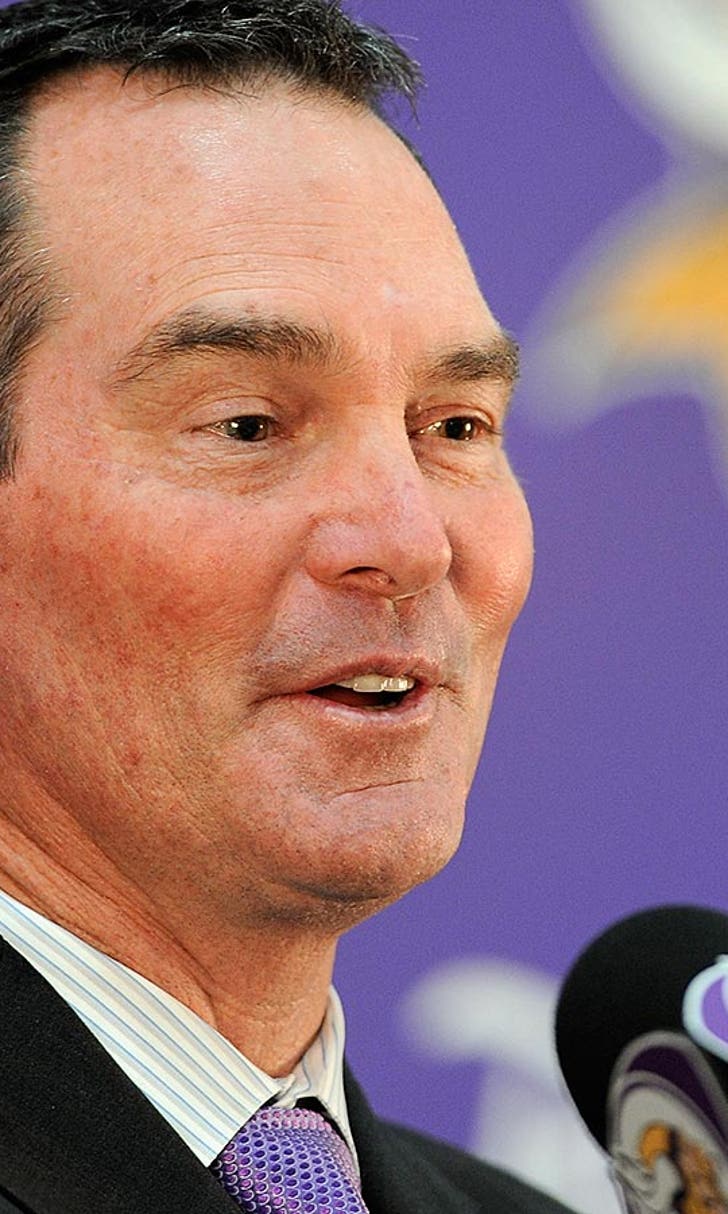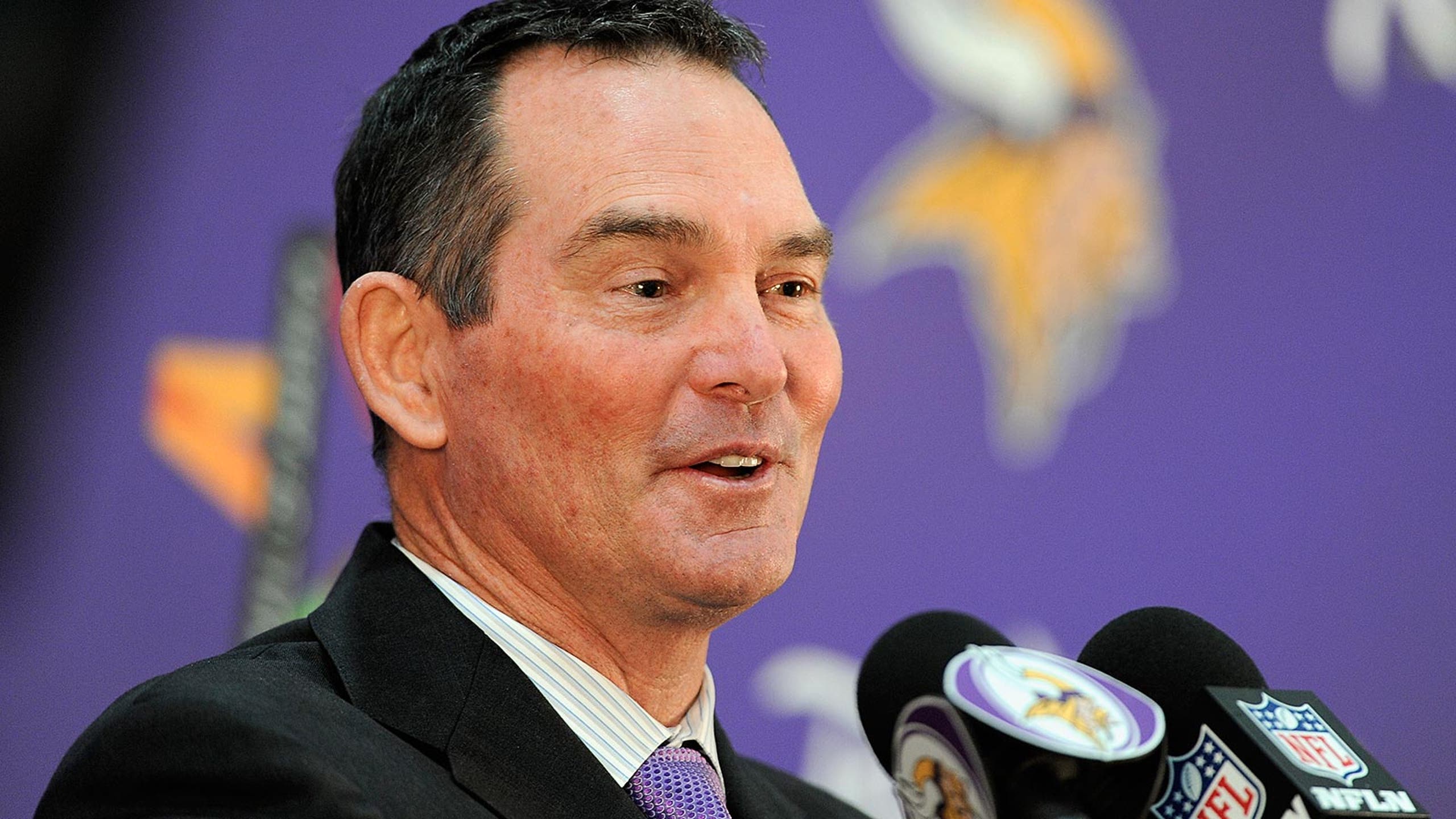 Zimmer ready for on-field part of job
BY foxsports • February 21, 2014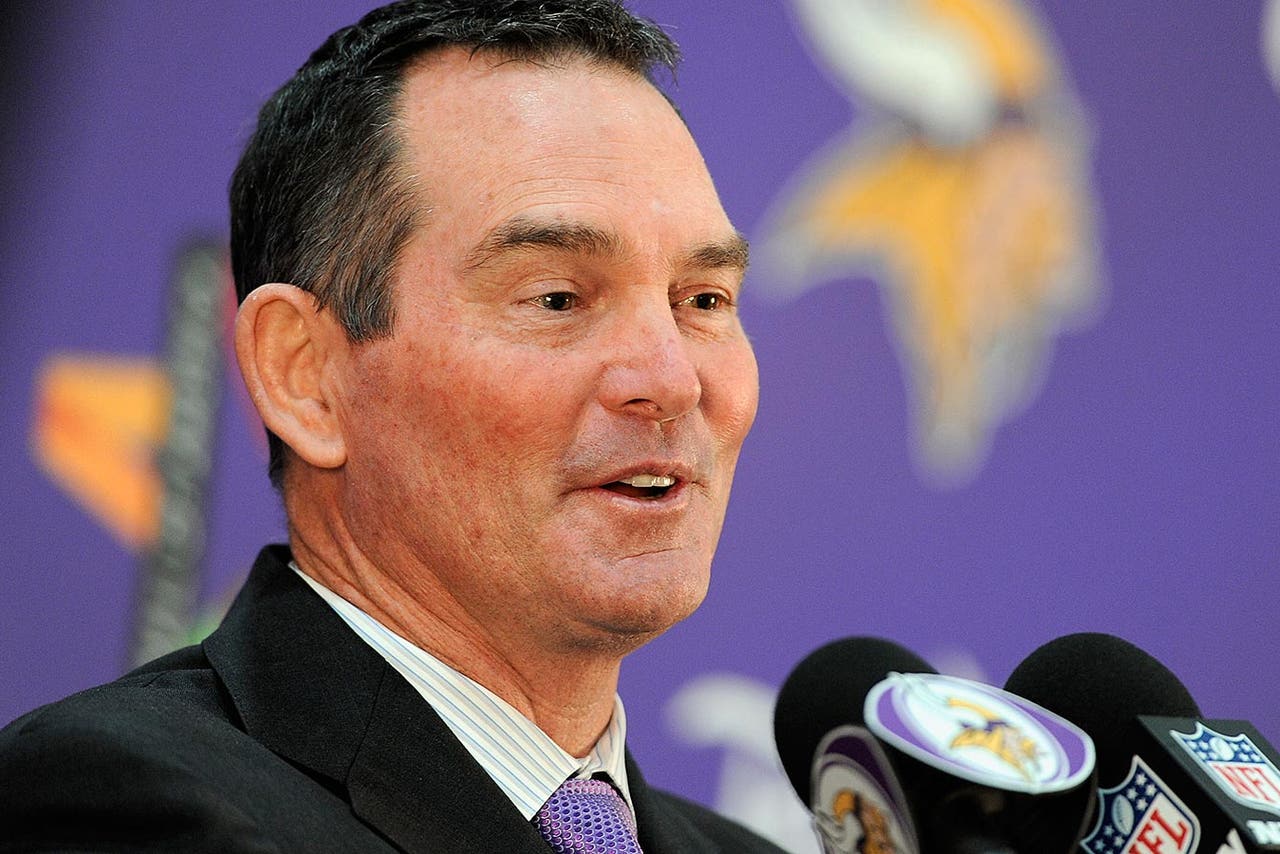 INDIANAPOLIS -- Mike Zimmer, sporting his new purple Minnesota Vikings' pullover, walked the hall at Lucas Oil Stadium going from interview to interview, one moment speaking with former Minnesota quarterback Rich Gannon on Sirius XM radio to another with Sports Illustrated.
He spoke at the podium, his first exposure as Minnesota's head coach at the NFL Scouting Combine, and more than two hours and 10 interviews later, Zimmer had finished his media responsibilities.
This was not where Zimmer wanted to be.
Zimmer is a football coach, first and foremost.
Since taking over as the Vikings' coach in January, he hasn't had enough football to his liking. He's done interviews. He's met the public. He's prepared schedules for the offseason, all necessary obligations to being a head coach, but he'd rather be on a football field with his players.
"It's good," Zimmer said slyly of his new combine routine. "I'd rather be watching players and stuff like that."
In Zimmer's mind, he hasn't done enough of real football. He's watched some film of his new players. He's been in personnel meetings. But the logistical concerns of being a coach have dominated his days.
"The biggest thing for me right now has been the schedules," Zimmer said. "I was talking to (Denver Broncos coach) John Fox a little bit about this. It's just a pain in the rear end that you're trying to do schedules for training camp, when to do red zone, when to do two-minute and all the other different scenarios and situations and come about. Maybe it's just because it's on my mind at this point in time, but that is a part that has been difficult for me."
Zimmer is trying to find his way as a first-time head coach. He's willing to take what he's used to in the past, but he wants to create his own path, too. He wants to do things his way.
A member of the Cincinnati Bengals caught Zimmer in the hallway Friday and said he looked strange in Vikings' purple. A lot of the new responsibilities are strange to Zimmer.
He has Norv Turner, a former head coach, on his staff for guidance. He's spoken with Cincinnati's Marvin Lewis during his nearly one-plus month on the job about the logistics of being a coach.
"He's anxious to do football and at some point he's going to get a chance," Lewis said Friday. "And I keep encouraging him, that's going to happen. But right now he's doing all the other things that he's got to do."
Zimmer is appreciative of the advice and knows what's worked for Lewis. He wants Minnesota to be his team, though, not Cincinnati northwest.
Schedules are not what Zimmer would choose to be spending his time with. He's ready to get on the field with his team, which can begin on April 7. The Vikings can start offseason workouts two weeks earlier because of the new coach.
"I like coaching football, doing that stuff," Zimmer said. "I don't really want to look at, 'Let's see, it would be July 18, what we're doing that day.' But it's part of it. I could just take Marvin's and do it and that would be a good deal, but it's just a process, I think, of working through it. I've talked to several head coaches and they say, 'Hey, just get it figured out and you can always adjust. You can't tweak it a little bit as we go.'"
Zimmer might not like schedules, but you can bet he's probably got April 7 firmly planted in his mind.
After 14 years as a defensive coordinator, Zimmer is used to being at the combine. After fulfilling his media responsibilities, Zimmer is finally able to retreat into his comfort zone, evaluating the players who are performing in front of him this week.
He's able to get back into meetings with his coaches. He takes a look at the defensive prospects at the combine and for the first time is taking a closer look on the offensive side.
"Not so much the defensive guys because I already kind of know what I'm looking for there," Zimmer said when asked if he looks at players differently as a head coach. "But the offense, I sat in the offensive meetings, the interviews last night with them and it was actually really good because the players would be talking about how they called the play or protections and different things. And I'm looking at it and my mind's just clicking as far as what they're talking about and the way I see it from the other side. So it was actually kind of fun."
Now that some of the other responsibilities are over for the week.
Follow Brian Hall on Twitter
---