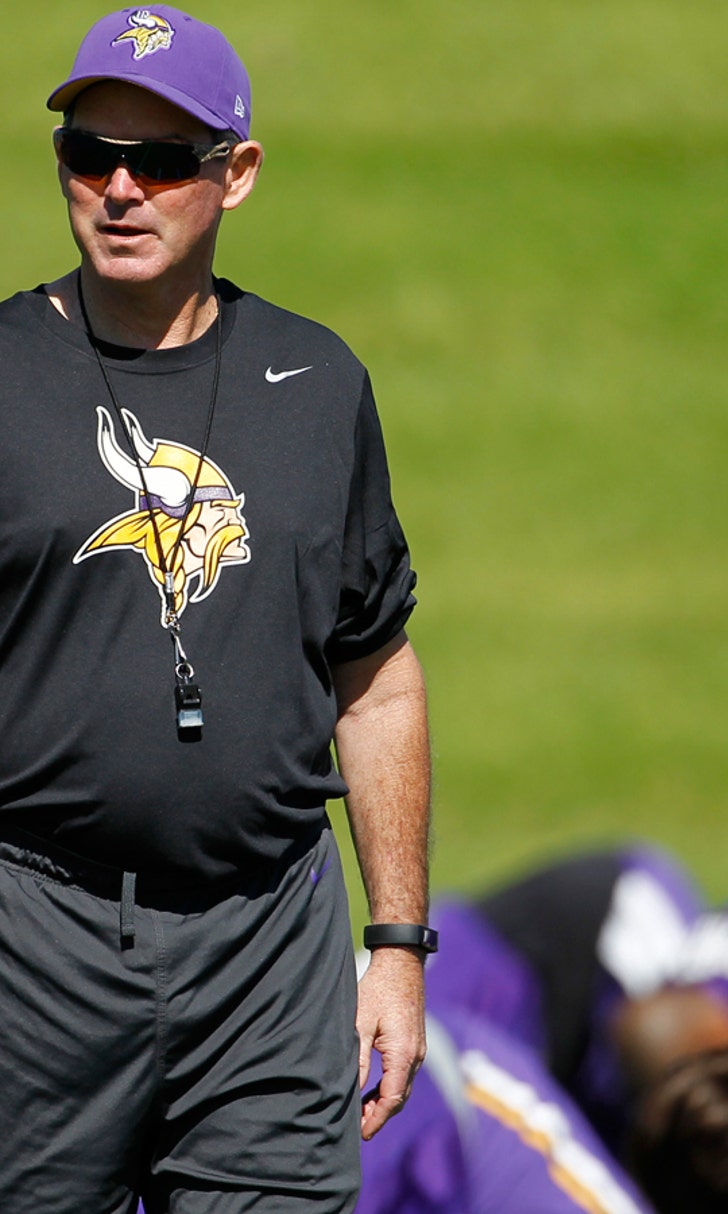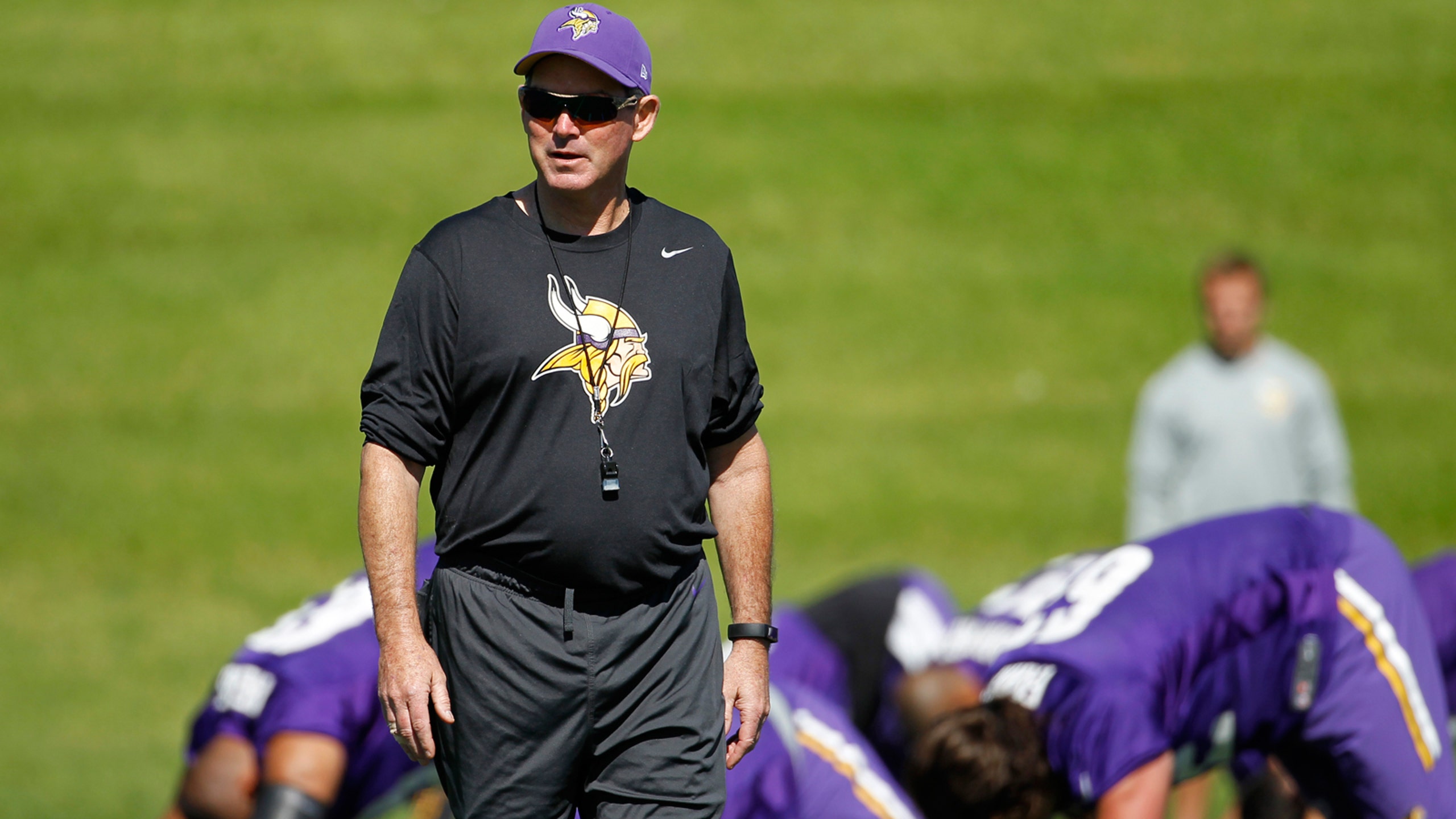 Zimmer laments looming time off as Vikings have done 'really good' work
BY foxsports • June 18, 2015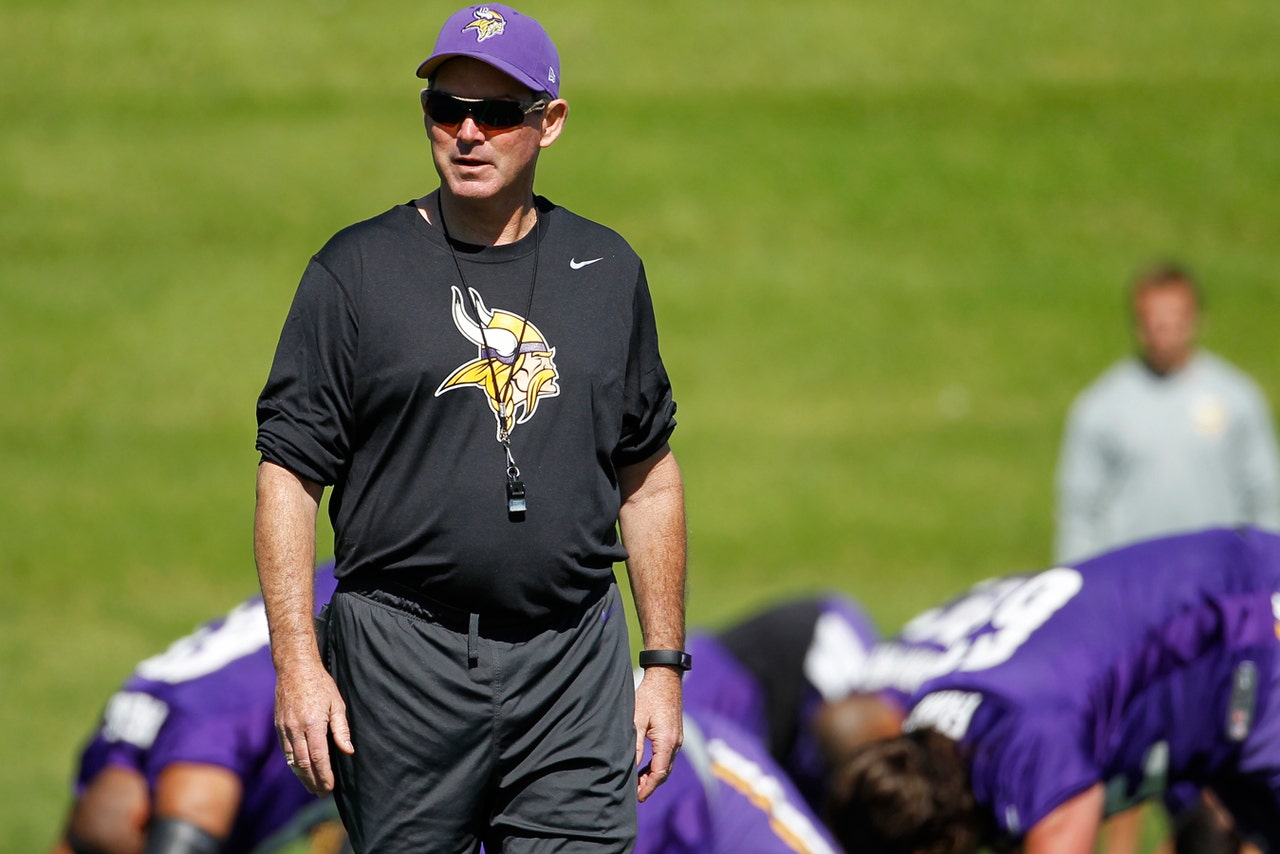 EDEN PRAIRIE, Minn. -- Mike Zimmer gathered his Minnesota Vikings team at midfield as practice ended Thursday afternoon and addressed a group of players who are free for the next five weeks before training camp opens on July 26.
The period between the end of the offseason program and the start of training camp can worry NFL coaches. Zimmer is wary of the time off because of the work the team has put in this offseason.
"I was telling one of the coaches the other day, we're starting to do some things really, really good and you hate to take five weeks off and then you come back and you're not as crisp," Zimmer said Thursday after Minnesota finished its mandatory minicamp. "But that's the nature of the business. The thing that I like about this team, not only do they work, but they have fun out here. We come out here and work.
"I talk to them about, we could have a team-building day and we could go play ping-pong and stuff like that, but we need to work and we need to get better; a team is built by winning."
Winning and losing won't happen until the season, but the Vikings will enter training camp with optimism in Zimmer's second season. Zimmer credited the players for a productive offseason and said they should return in July prepared for a grueling training camp.
Minnesota will report to Mankato early and has the added benefit of a fifth preseason game because the Vikings were selected to play in the Hall of Fame game.
"To make sure that they're doing football-type of movements, because when they come back it's going to be doing that," Zimmer said of his message to the team. "Talked to them about being smart off of the field, talked to them about the way we've worked and the way the things that we've accomplished this offseason and where we want to start and where we want to end."
Zimmer said the team should be relatively healthy when training camp begins. He said he expects linebacker Anthony Barr, defensive end Brian Robison and right tackle Phil Loadholt to be full-go when training camp starts. All three players were limited during the offseason program as they recovered from injuries.
Barr did his most extensive practice of the offseason on Thursday, working into some of the full-team drills at linebacker after a knee injury had kept him out until this week.
Robison, who suffered a pectoral injury earlier in the offseason, performed individual drills but was held out of team work. Loadholt also was a participant in individual and group drills as he returns from his pectoral injury at the end of last season.
Scott Crichton took much of Robison's repetitions at left end during team drills, with Mike Harris filling in for Loadholt at right tackle.
Cornerback Josh Robinson missed the entire week of practice with an unspecified injury and Zimmer said he wasn't sure if Robinson would be ready to return for the start of training camp. Captain Munnerlyn, coming back from a foot or ankle injury, ran with trainers on the side.
Linebackers Michael Mauti and Casey Matthews didn't practice. Matthews, signed in the offseason, didn't practice at all during the offseason program.
Zimmer, trying to stay positive, hopes for the best when Minnesota returns.
"I just wrote on my phone today, try to think about the positive all of the time because I'm kind of not typically that kind of a guy, I guess," Zimmer said. "Hopefully, we don't get anybody injured in the offseason. I tried to be very careful this spring because, for the most part, our injuries have been nothing major and I wanted to get to camp healthy. That's a big thing.
"And then I want us to, when we come back, to kind of be where we left. I understand some of the technical things, but we progressed so much quicker this year than last year at this time because of knowing the system, knowing the terminology, knowing all of the different things. I want us to continue where we are right now. I would like that."
Follow Brian Hall on Twitter
---