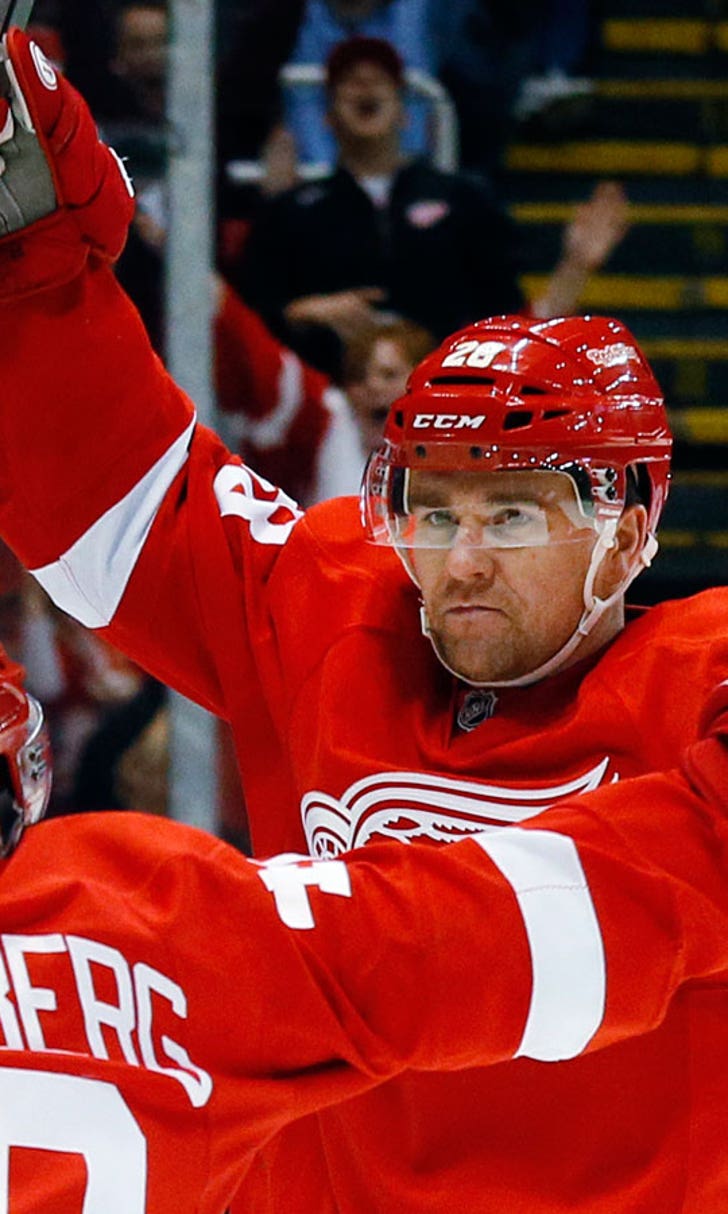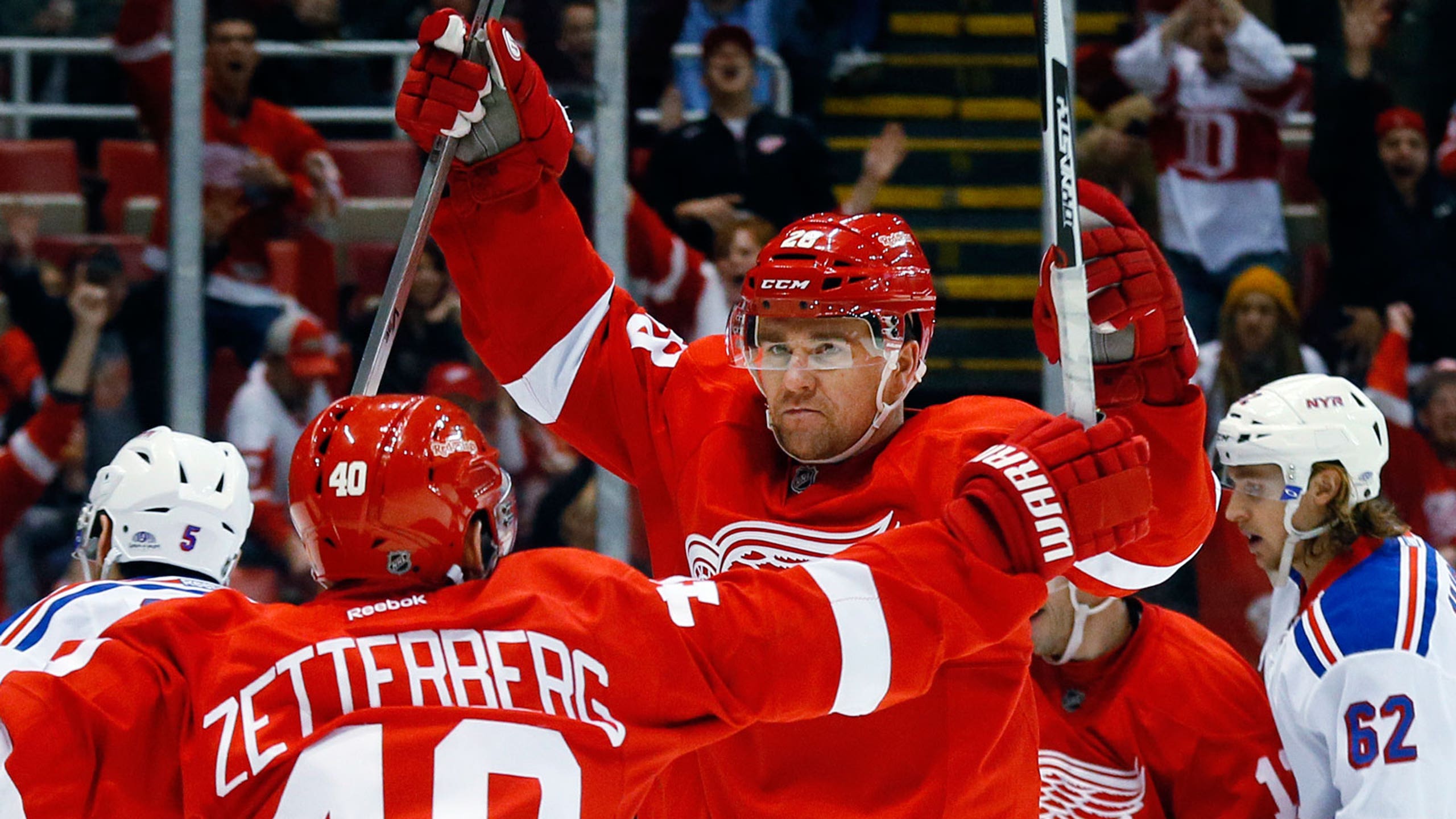 Zidlicky introduces himself to Hockeytown with OT game-winner
BY foxsports • March 4, 2015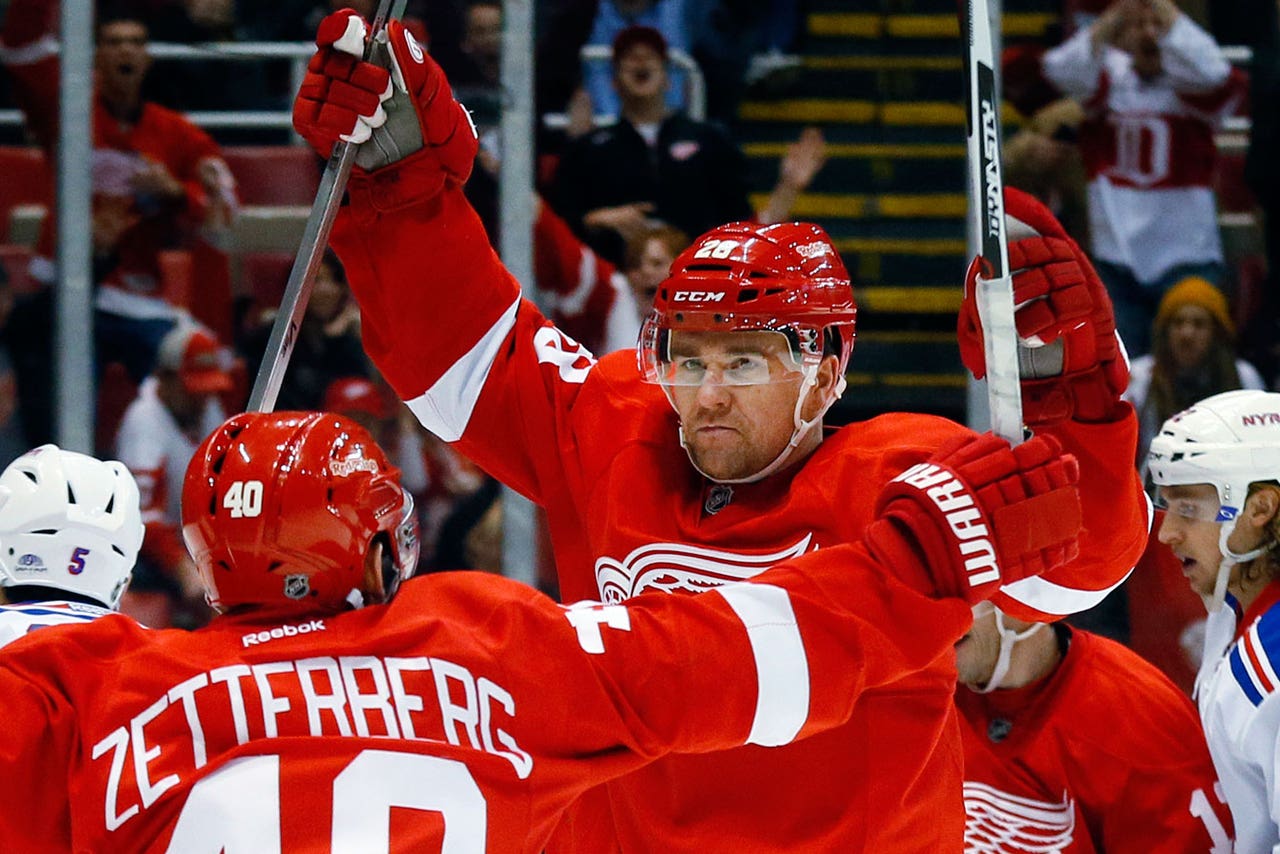 Marek Zidlicky thought about it for a millisecond or so and decided nope, there's probably no better way to introduce yourself as the new guy in Hockeytown than with an overtime game-winning goal.
"There can't be a better feeling," the soft-spoken defenseman said after his power play goal at 1:09 of the extra period gave Detroit a 2-1 victory over the New York Rangers -- who deserved better.
The Rangers set up camp in the Wings' zone all night long, outshooting Detroit 40-31. Only the outstanding goaltending of Jimmy Howard prolonged the game enough to set up Zidlicky's heroics.
Detroit was playing its first game at home in more than two weeks after a six-game excursion away -- and it showed, coach Mike Babcock said.
"It looked like we just got back from a long road trip," Babcock said. "We were wearing snowshoes out there...It's nice to win games once in awhile when you don't play real well."
And though he liked what he saw from newcomers Zidlicky and Erik Cole, both acquired before Monday's 3 p.m. deadline, he doesn't want them to get the wrong impression.
"I hope they don't think we play like this all the time," Babcock said. "But we'll play way better as the week goes on."
Zidlicky, a smart, puck-moving power play specialist on the blue line, and Cole, a big, fast right wing, made an immediate impact -- and a good first impression, obviously.
"They're really going to help us," Babcock said. "They give us a lot more depth, skill, size and skating. We're a much deeper team now."
With the victory, the Wings (36-15-11, 83 points) pulled to within a point of second-place Atlantic Division rival Tampa Bay, with three games in hand. The Rangers (39-17-7) lead the Metropolitan Division with 85 points. This was their first in a four-game road trip.
Despite the Wings not playing their best, this was a highly entertaining hockey game between two fast and immensely talented hockey clubs. And their rich history only made it better.
"Whenever it's an Original Six game, it's always like that," Howard said when someone mentioned a playoff atmosphere in front of the 174th straight sellout at The Joe. "Whether you're in someone else's building or here at home, it's always like that. It's fun."
And there's plenty more to come in the final 20 games of the season, 14 of which are against Eastern Conference teams.
So buckle up Wings fans.
"They're all going to be like this," Howard said. "It's very tight. Every team is either jockeying for playoff position or desperate to make the playoffs. This probably wasn't our best game here tonight, but we'll keep pushing."
That's what this team does best. It finds a way. This was the Wings' seventh straight one-goal game. They're 5-1-1 in those games. Somehow, they seem to invent new ways to succeed. Wednesday, it was the new guy.
With the Wings on a four-on-three power play, Zidlicky chipped a rebound over goalie Cam Talbot in a furious goalmouth scramble. Precisely what General Manager Ken Holland had in mind when he traded away a couple of draft picks for Zidlicky two days earlier: Add a guy who can make the NHL's best power play even better.
Zidlicky took a regular shift on defense with Brendan Smith. The other new guy, Cole, looked right at home on the wing with returning captain Henrik Zetterberg -- who had missed the previous four games with a head injury -- and Justin Abdelkader on the left.
That line produced Detroit's first goal early in the opening period. Abdelkader tapped the puck into a yawning net after a dazzling backhand pass from Zetterberg, who took the goalie with him as he skated from left to right across the crease. Abdelkader was standing there unchecked for one of the easiest goals he'll ever score at 6:12. It was his 14th of the season.
The Rangers tied it at 17:02 with a power-play goal from Dan Giradi -- with Zidlicky in the penalty box for holding. That made the overtime goal even sweeter.
"In the first period, I didn't feel so well," Zidlicky said, "especially when they score a goal and I took the penalty."
And then the 38-year-old Czech native smiled, repeating himself in a language that is still somewhat foreign to him.
"First game," he said. "Can't be a better feeling."
The Wings return to action Friday night when Calgary visits for a 7:30 p.m. face-off on FOX Sports Detroit.
---