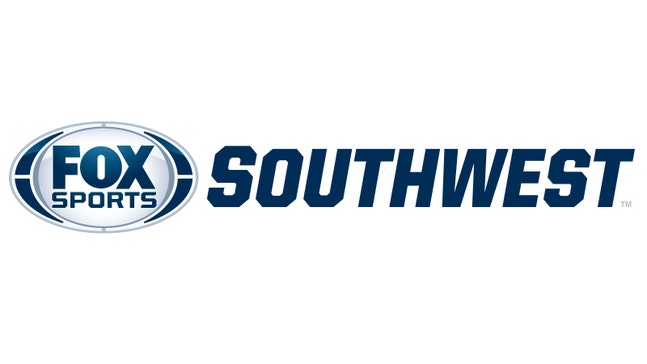 Zack Segovia still has plenty to play for at 32
Updated
Mar. 5, 2020 1:12 a.m. EST

FRISCO, Texas -- Go ahead and call Zack Segovia a baseball journeyman. It's a label he's heard before.
A Forney native, Segovia has nine games of big-league experience, pitching one game for the Philadelphia Phillies in 2007 and eight for the Washington Nationals in 2009.
Now 32, he signed a minor-league deal with the San Diego Padres in February and thus far has made two starts for the Double-A San Antonio Missions.
His most recent outing came on Tuesday night in Frisco, when he earned a no decision after allowing seven runs on eight hits in 3 1/3 against the Roughriders. 
"I have had some pretty good Tuesday nights here in North Texas, but that was not one of them," he admitted the day after that start. 
That game marked Segovia's first start in the Metroplex since his high school days as a star pitcher in his native Forney.
He estimates he had a relatively small cheering section at Dr Pepper Ballpark for the series opener between San Antonio and Frisco. And even though he struggled, he was still glad to get the opportunity to pitch so close to home once again.
"I think I had five people on the pass list. I could've called and had a million people here but it's not about me," Segovia said. "It's totally different now. If this would have happened when I got to Double-A for the Phillies the first time and we're in the Texas League, I would have been packed out every night. Four years removed from high school, it would've been insane. But I'm 13 years removed from high school, it's been a while."
After a standout high school career for the Jackrabbits, he was drafted in the second round by the Phillies in 2002. He made Philly's opening day roster in 2007, debuted in the big leagues and then spent the rest of his time in the Phils' organization in the minors before they released him in June 2009.
Segovia quickly landed in Washington and after a quick climb up the ladder, he pitched eight games for the Nationals in 2009. After Washington released him that fall, he spent 2010 in the New York Yankees organization. He played 2011 in the Milwaukee Brewers system, part of 2012 with the Detroit Tigers and finished the 2014 season in the Texas Rangers organization, making two starts for Triple-A Round Rock.
Along the way, he has also pitched in unaffiliated ball, 10 games with York of the Atlantic League in 2013, and had two separate stints in the Mexican League, the most recent of which came in 2014, when he pitched for both the Mexico City Red Devils and Monclova.
Pitching in Mexico, a league where players can and are released with literally a moment's notice, was an eye-opening experience for this veteran hurler.
"It's bad but it's better than going to independent ball. You're still going to make good money and it still counts. You could still conceivably jump back to real baseball, to affiliated ball and you can always jump to overseas because those Asian teams scout that league," Segovia said. "You can still get out and go somewhere and play at a competitive level, but you're all alone."
And that sense of being alone as one of only a handful of American players in the Mexican League is a something he picked up on rather quickly, that and adjusting to pitching in the high-altitude cities of  Northern Mexico, locales where the ball flew out of the yard in the same vein as Coors Field.
"Obviously, the other teams are against you and then the altitude, it's like playing in Colorado Springs. It's worse than Colorado Springs. It's terrible. It's the worst," Segovia said. "The umpires don't call strikes so you've got to throw it over the middle, so if guys pop it up, it's a homer. It's gone. Why do you think these guys are hitting 30 homers (in the northern part of Mexico)? The guys in the South, Cancun, Yucutan, Campeche, nothing. It's like playing in two different leagues. It's not fair. It's insane."
Still, even when he was in Mexico, he had a serious shot at logging more big-league service time in 2014 as the Rangers wanted to sign him to pitch in Round Rock last May. 
However, Mexico City wasn't about to let him go.
"I (told them I) can go (to Round Rock) but they were like Zack, you already have a job. I said yeah but that's one in America. (I said) I'm from Texas, I'm from Dallas and that's my team," Segovia said. "They said we can't let you go because it's Triple-A. We're considered Triple-A so they're equal levels. So at that point, they blocked me from signing with the Rangers in May."
Even though Mexico City blocked him from signing, they tried to release him several times and finally did last summer. After being signed by another team, he was then traded to Montclova and that's where he finished the season as Monclova made a quick exit from the playoffs, leading him to sign with Round Rock in September.
In his six starts with Monclova, Segovia was 2-2 with a 2.59 ERA, numbers which had he posted them in the Pacific Coast League rather than the Mexican League then it's likely he would have earned a promotion from Round Rock to Arlington. 
But as former Rangers skipper Ron Washington was fond of saying, Segovia knows sometimes that's just the way baseball go. 
"I would have been in the big leagues last year and I say that without a shadow of a doubt," he said. "I would have been a Texas Ranger last year and it would have been a dream come true."
Thus far, Segovia has made just two starts for the Missions in 2015 and even though he has been there for a short time, Zack has already made quite an impression on San Antonio manager Jamie Quirk, himself a former big-league catcher.
Quirk, who played for eight different teams between 1975 and 1992 and was a member of the Kansas City Royals' 1985 World Series championship team, likes the fact that even at 32, Segovia's love and enthusiasm for the great game hasn't diminished, that and the fact that he is never stingy about offering sage advice to his younger teammates whenever he sees fit.
"Absolutely, he's still doing his craft. He loves the game. You can tell, he's here all the time. He's very talkative. He loves what he does. He's not ready to quit. He's got some fuel in the fire and doing this thing. You admire guys like that," Quirk said. "You could just tell it's been in his blood a long time."
Missions' outfielder Hunter Renfroe is currently the Padres' No. 1 prospect and considered a top-level prospect around the game.  
Like Quirk, Renfroe has only known Segovia for a short time, but he's already had quite an impact on the former Mississippi State star.
"He's been around the game a long time and it's good to see him go out there and compete at this level and just know that he doesn't really have to compete. He has to prove himself all over again and he knows that. He comes in here every day and works as hard as he can, just like us. He doesn't think he's any better than us, so that's good to see always," Renfroe said. "I wish he can make it to the Major Leagues again whether with us or another team. He's a great dude. I love him to death. I wish him the best."
Some in Segovia's position, as someone who hasn't pitched in the big leagues since Oct. 3, 2009, when he pitched for the Nats in Atlanta, would have every right to lament the fact that they never got back to "the show".
However, Zack doesn't see the proverbial glass as half-empty. Instead, he sees it as just the opposite, viewing his baseball odyssey with an optimistic outlook which has served him pretty well throughout his career thus far.
"I had all these hopes and expectations. I was supposed to be a first-rounder. I was a second-rounder. I was supposed to have 20 years in the big leagues. I got 27 days. I still am fortunate. The game has given me a lot and I'm grateful for it and it's also taught me a lot about life. I don't have a college degree but I feel like I'm educated in life by the grace of God," Segovia said.
Of course, there have been times when his optimism was put to the test, instances where he honestly wondered if his time on a mound was about to end for good. But to his credit, he's still here, putting in the work and taking the mound whenever called upon.
"I've looked in the mirror a couple times and have been like this is it, I can't do it. If nobody calls in the next month, I'm done. But then someone would always call," Segovia said. "Maybe it's not where I want to go, I don't get sent where I want to go, but I still get to play baseball. I'm a big believer in you are right where you're supposed to be when you're supposed to be there."
So, why at 32 does he keep pitching and plying his trade in the Texas League?
Well, the answer to that is very simple.
"I'm playing because one, I love the game and I still feel like I can pitch at the big-league level. I got good stuff still. I look at my career, I'm blessed to still be playing," Segovia said. "Do I want to go to the big leagues? Of course. Would I like to say yeah, I had 10 years (in the big leagues)? I honestly want to play until my son can start playing. He's three. When he gets to be about five, 10ish, anywhere from three to seven more years, which would put me close to 40, I could conceivably, easily play to like 35, 37. I just want to play."
Segovia landed with the Padres because San Diego's new general manager, former Rangers assistant GM AJ Preller, decided to give him a shot with a minor-league deal earlier this year. 
And naturally, it's an opportunity he's happy to have. 
"I'm grateful to be playing. I'm grateful for this opportunity with the Padres and if it leads me back to the big leagues and if not, I'm going to do the best I can. That's the only way to look at it," Segovia said. "I love being with the guys. My wife thinks I'm crazy because this keeps me young."
MORE FROM FOX SPORTS SOUTHWEST: 
- PHOTOS: Cowboys Cheerleaders Auditions
- Ranking NFL quarterback salaries
- Oldest player on every NBA team
- College football's highest paid coaches in 2014
- Highest paid player on every MLB roster
---