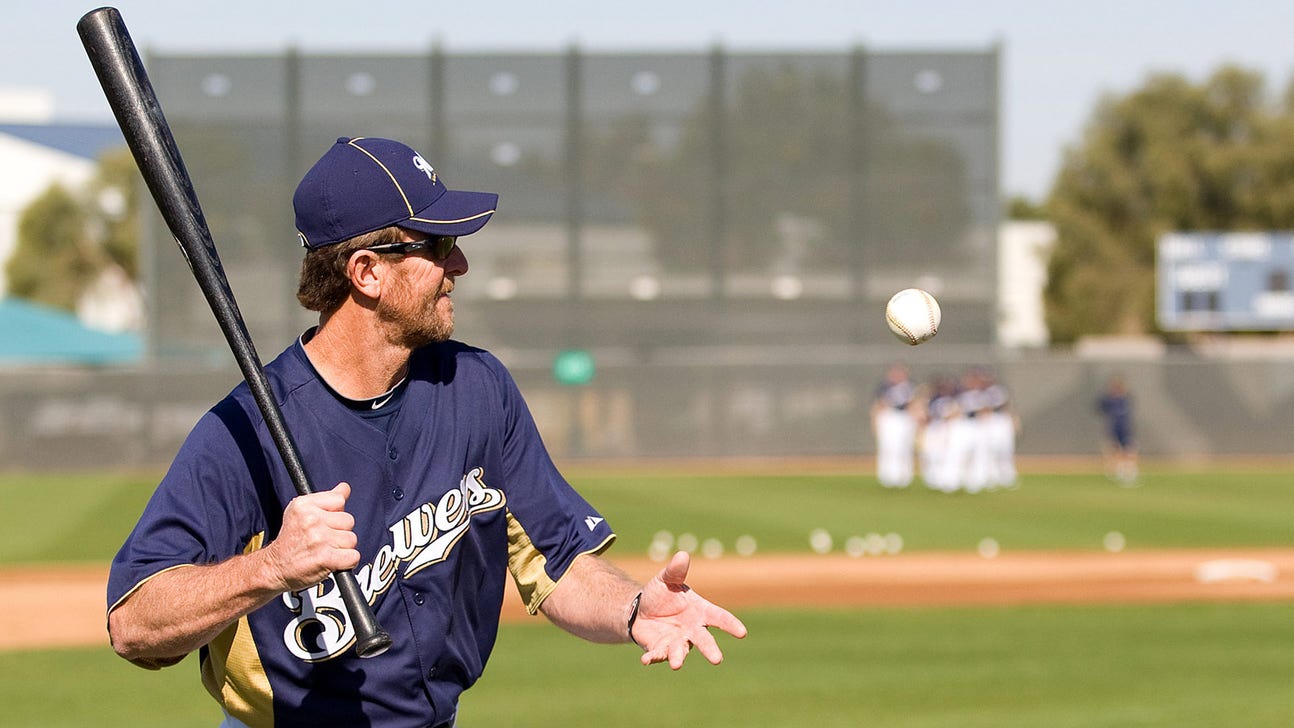 Yount springs into action, imparts wisdom on Brewers in spring training
Published
Mar. 17, 2014 7:27 p.m. ET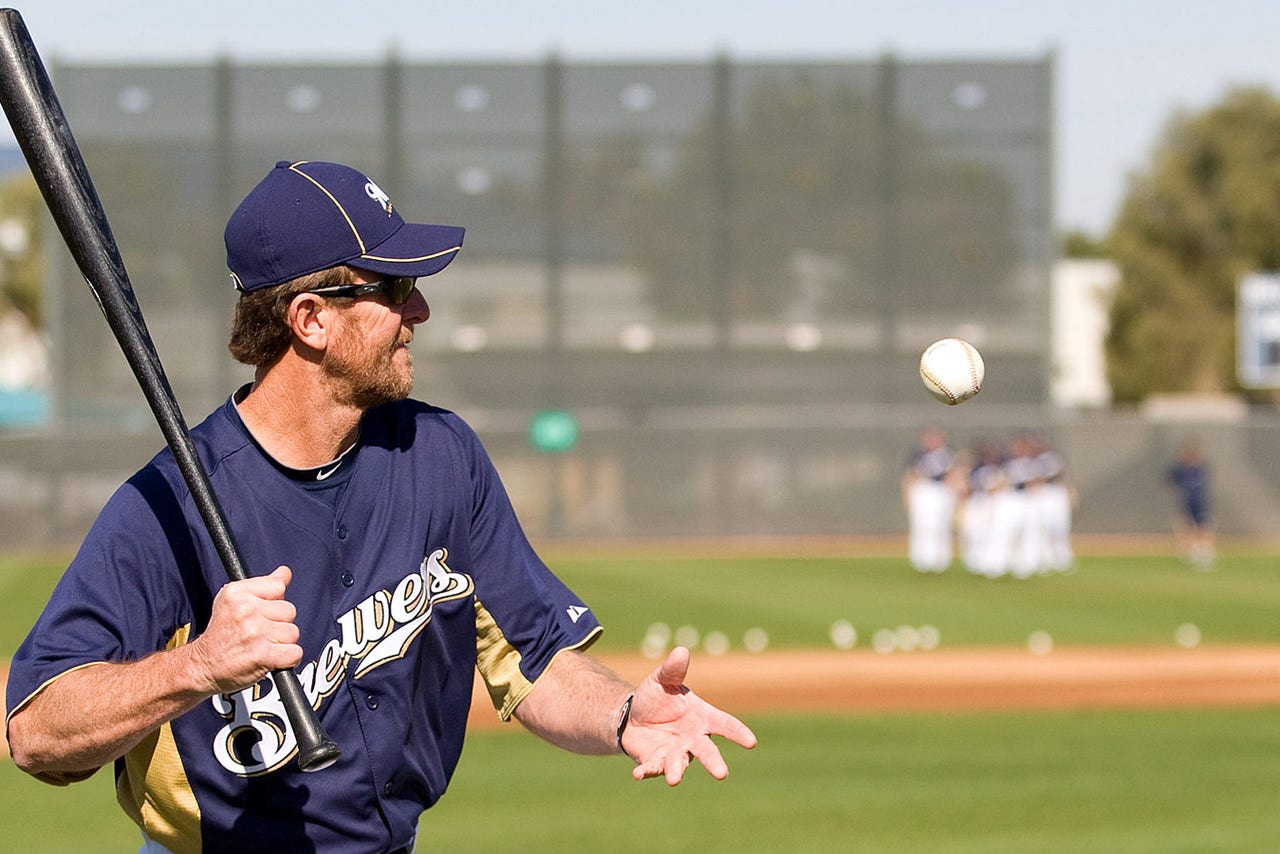 PHOENIX -- In 2008, Brewers outfielder Logan Schafer was invited to a pre-draft workout at Miller Park along with about 60 other prospects the team was considering. Each prospect was given a number for identification and by the luck of the draw, Schafer was handed a Brewers shirt with "19" on it.
"I looked at that shirt with number 19 and 'Brewers' and thought, 'This isn't right. That's Robin Yount's number. This doesn't make sense,'" Schafer recollected. "But I did hit a home run in that workout so I felt like he would've been proud."
Fast forward six years and Schafer is one of many Brewers who welcome Yount's annual appearance as a spring training special instructor.
"Whenever you have a chance to be around a Hall of Famer, and especially with the character and charisma of a guy like Robin Yount, you have to take advantage of it," Schafer said. "He's somebody you can learn a lot from about the game. He played the game the right way. He was so good, but he was a grinder, too."
Another player who appreciates Yount's presence in camp is second baseman Scooter Gennett.
"It's great to pick his brain," Gennett said. "He's here to help in any way he can. And he's very easy to talk to. Sometimes he just jumps right in. I've talked to him about his approach at the plate. He's a guy that did it the right way and (from whom) you can learn from."
Yount, inducted into the Baseball Hall of Fame in 1999, knows from his own career the impact a veteran can have in spring training, particularly on a young player.
"Harvey Kuenn was always a big influence on me and not just on the field," Yount noted. "Especially early in my career. He had a similar career as far as coming up when he was young and we were similar hitters, too. He taught me how to live your life and conduct yourself like a major leaguer. He was a huge influence on me. If I can do even a little bit of that for some of these guys, that would be great."
Yount, a two-time American League MVP, relishes the opportunity to be a part of Brewers spring training.
"I like getting on the field," the career Brewer said. "I just kind of feel like if there is anywhere I can help, I want to. What I do out here is more spontaneous than anything else. I observe what's going on and hop in when I see something or when a player says something."
Brewers manager Ron Roenicke appreciates Yount's willingness to step in and contribute wherever he sees the opportunity.
"We love having (Yount) here. We like having all the guys come down. But, Robin's a little bit different," said Roenicke. "He spent the whole spring with us a few years ago, so a lot of the guys really know him. We like the teaching part of it with him. He gets really involved with the guys and that's kind of different. I try to get him here as much as we can. He's a Hall of Famer and great guy and he really likes to teach."
It's likely that Roenicke and Brewers fans will be able to count on seeing Yount at Maryvale Ballpark for many years to come.
"I have fun -- a lot of fun -- doing this. When I put a uniform on, it's fun," Yount said. "More than anything, I like the camaraderie. That's what you miss the most when you leave the game. There's nothing like that. So coming out here, you get a little bit of that being around the guys, and I really like that."
In the meantime Yount, heading for the practice field this morning, displayed the humble demeanor and upbeat nature that endeared him to fans and teammates alike.
"That's a good story about Logan," Yount said. "Now I've got something to talk to him about. . . ."
---