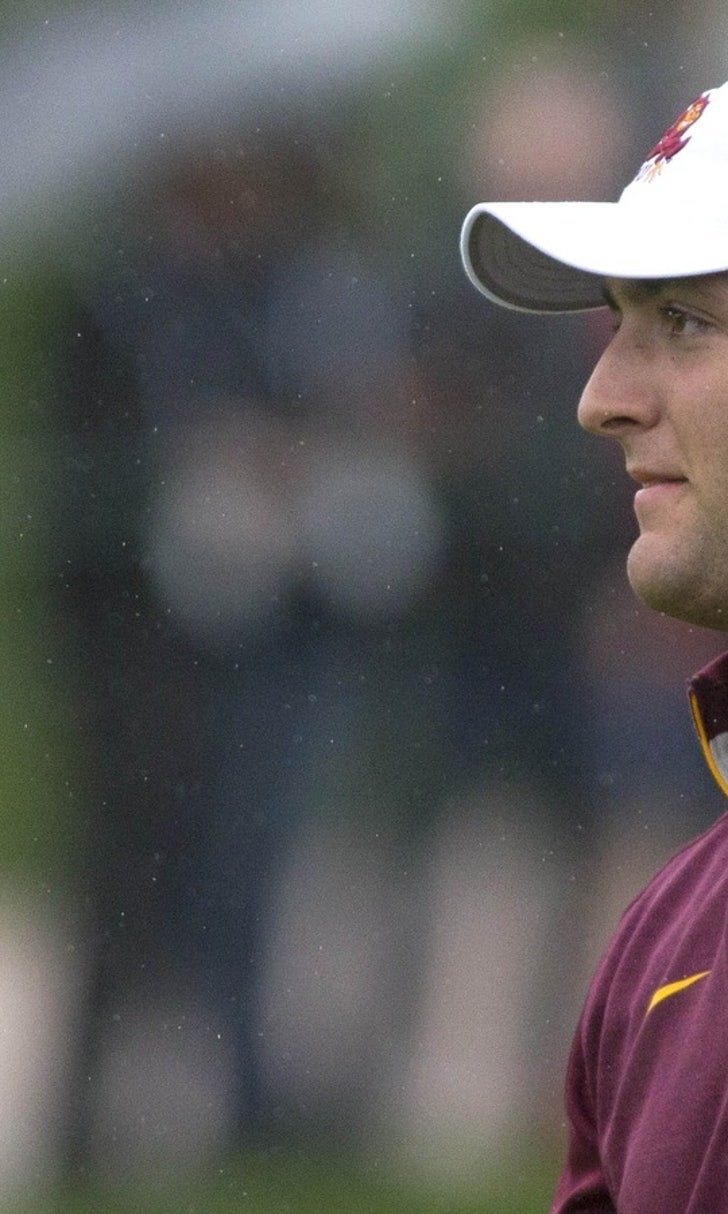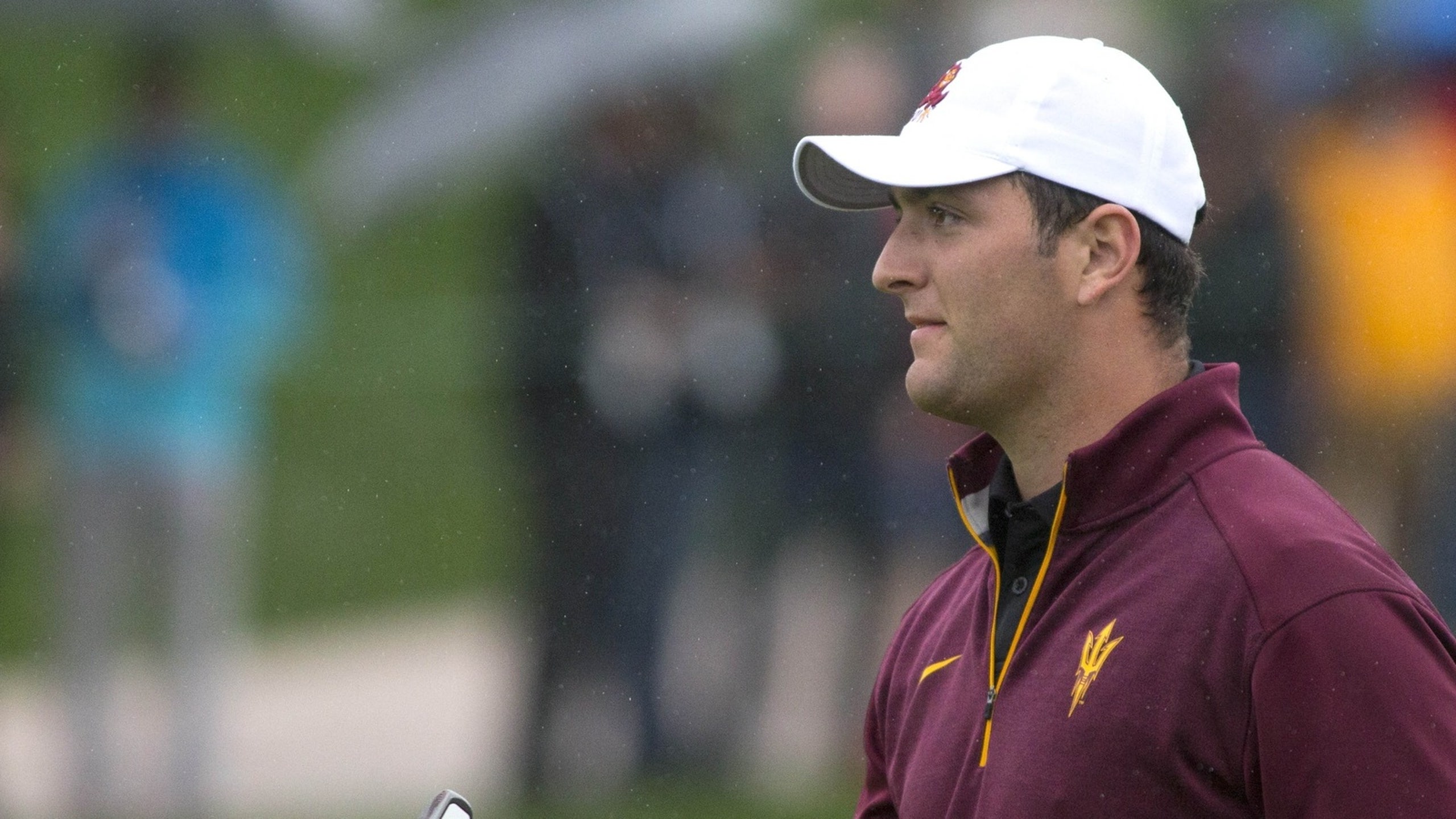 Youngsters rule Phoenix Open as Tiger, Phil miss cut
BY foxsports • January 30, 2015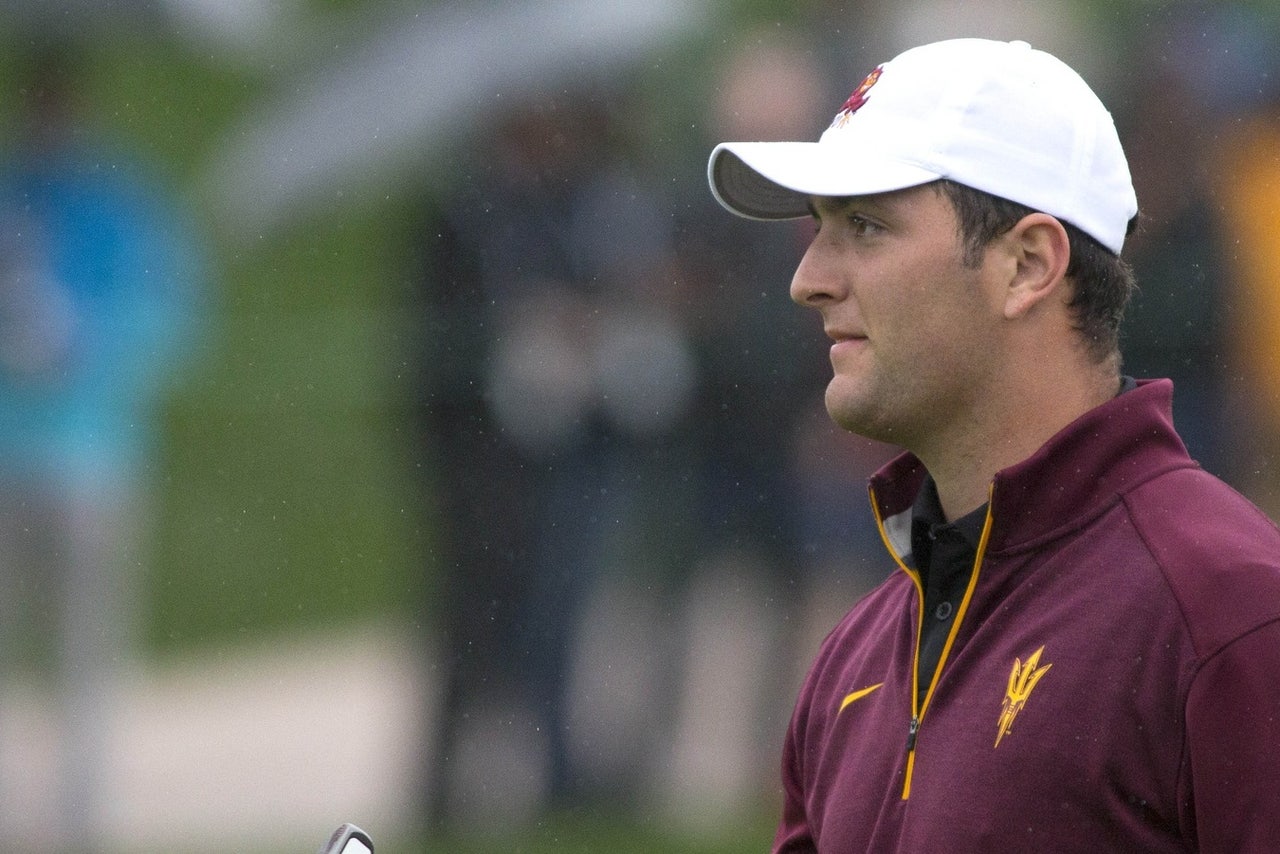 SCOTTSDALE, Ariz. -- Tiger Woods found himself alone in dead last. Phil Mickelson is headed back to San Diego.
The star factor at the 2015 Waste Management Phoenix Open took a serious hit on a rainy Friday.
Scottland native and Scottsdale resident Martin Laird leads the field after a 5-under 66 second round for a 10-under 132 total as play was suspended due to darkness with a few golfers still needing to finish their round on Saturday morning.
It was a day to remember. Not only did Tiger play his worst round since he turned pro, but times appear to be changing before everyone's eyes.
Is this a new era of golfers?
"It's hard for me to say the game has changed just because this is all I know and this is my first year as a rookie," said 21-year-old Justin Thomas. "Just from watching it so many times over the years, it definitely seems like it has changed. But I think a lot of that is due to guys like Phil and Tiger. I mean, I don't think I'd be where I am today if it wasn't for Tiger. He was an idol of mine growing up, and a lot of people my age. And Phil, as well, seeing the things they did, and being interested in golf, it was kind of hard not to do that as fast as we could."
Change or not, the fact is a few youngsters ruled the second round at TPC Scottsdale.
Take 21-year-old Daniel Berger. He is second at 8-under and shot a 2-under 69 on Friday. Fellow 21-year-old Thomas, who with Berger entered the event via sponsor exemption, is in third place at 7-under.
Berger and Thomas aren't even the greenest players on the greenest show on grass.
Arizona State junior Jon Rahm, an amateur who also entered the event via exemption, popped onto our radar during the first round of the Waste Management Open because he took on the 16th hole wearing a Pat Tillman jersey. But he didn't fall out of the spotlight during the second round Friday.
Rahm found himself being ushered into the media center's interview room because of his golf exploits.
"I kind of feel like I belong here," he said after shooting a 3-under on the day. "Yesterday, I was really nervous coming, starting on the back 9. On 10, I kind of didn't play as good as I could have. I learned from that, and I was just like, whatever happens, just enjoy it."
Rahm found himself in the event thanks to a sponsor exemption, but the world's third-ranked amateur is indeed proving he belongs. Through two rounds, he's tied for 13th at 4-under 138.
Like Laird, who said he lives five minutes away, Rahm has familiarity with the course. The ASU star recently played four practice rounds at TPC Scottsdale to get a feel for the course before most of his competitors.
Still, he admitted to experiencing nervousness during his first round. The crowd at 16 got to him Thursday, forcing him into a rough shot, but Rahm recovered well with an eagle on the next hole. After the 18th, he was surprised at his positioning.
Any nerves were quelled a day later.
"Well, it was pretty much the best round in the rain I have ever had," Rahm said. "I have never been so happy on a golf course in my life.
"I'm honestly not really focusing on the score. I'm just playing golf shot by shot."
Along with Laird's nearly clean run -- he didn't have a bogey until his 18th hole -- Rahm's golf game will be one story to watch heading into the weekend that will be without two of golf's aging stars.
Rahm again wore the Tillman jersey for the 16th hole on Friday.
What's up with that anyway?
"We actually were looking for things to do on the 16th hole," he said. "Once they told me I couldn't throw anything, I was like, 'Well, why don't I put on a football jersey or something?' I wrote down the nickname that I like, 'Rahmbo', (on the back of the jersey) then I wrote down 42, Pat Tillman, kind of giving back to the Pat Tillman foundation."
Laird described Friday as a very "Scottish day."
The weather the field dealt with at TPC Scottsdale was misty, though not too disruptive, and that allowed play to begin on time. PGA Tour meteorologist Wade Stettner expected cloudy temperatures throughout Friday and a similar outlook through Saturday morning.
The skies are expected to clear up late Saturday, making for a big Sunday.
Golfers said the greens were skippy, but nothing was too out of the ordinary.
"This kind of rain, it's one of those rains it just sticks on you," said Ryan Palmer, who led after the first round and is in a five-way tie for fourth place at 6-under 136. "You can't keep your grip dry. And we battled through it today, and, you know, everybody played tough. Scores showed it."
Morgan Hoffmann during the first round of the Waste Management Phoenix Open on Thursday.
Morgan Hoffman on Thursday donned a large, orange cowboy hat, fitting since he's an Oklahoma State Cowboy. Sitting across the 16th hole, this reporter couldn't tell the hat actually had a Phoenix Suns logo on it.
The Suns' booth at the Waste Management Open was giving away the hats, and Golfweek caught up with Hoffman to learn how he acquired the prop.
"I saw this group of hot chicks with these hats," he told Golfweek.
Apparently, he traded two balls and a glove for it.
Follow Kevin Zimmerman on Twitter
---